Put your daily grind behind and act on your wanderlust now; we invite you to join us for an exhilarating adventure across Great Himalayas that could utterly change your life. Our hand-crafted adventure tours range from epic Lhasa to Kathmandu Cycling, to motorbiking across the Himalayas, plus top-rated treks to the world's highest peak and the most sacred Buddhist mountains in both Tibet and Nepal.
With offices based in Chengdu, Lhasa and Kathmandu, you can easily use our service to travel from top gateway cities like Beijing, Shanghai, and Xi'an and Guangzhou, etc. to Tibet and Nepal, or the other way around. After initial acclimatization to the plateau, you are well on your way to enjoying adrenaline-packed activities that take you to the foothill of the world's highest peak and the holiest sites of Buddhism and Hinduism. The epic Lhasa to Kathmandu overland journey and a melting pot of cultural encounter and historical sightseeing await your discovery. Just take your time and pick your favorite adventure right below.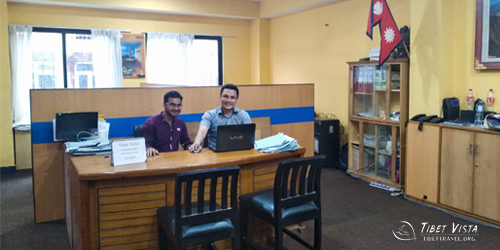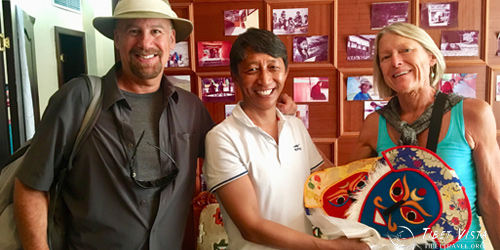 What Makes Us Different?
Well-established travel agency with offices in Chengdu, Lhasa and Kathmandu; Never use third party contractor
One-stop service as to booking for flight, Tibet train, travel documents in Tibet, Nepal and Bhutan
Life-saving gears for EBC, Mt. Kailash travel, such as Hyperbaric Oxygen Chamber,etc.
Designated customer service manager, 24/7 call service
Friendly and seasoned travel guides in China Tibet Nepal and Bhutan
Professional team's support, reliable networking inside the industry
Most Common Questions about Tibet Adventure Tour
1.Can I Enter Tibet only with Chinese Visa?
Well, you can't enter Tibet with only Chinese Visa. If you plan to enter Tibet from cities outside Tibet Autonomous Region like Beijing, Shanghai, etc., you need to first obtain the Chinese Visa and later fly to mainland China. After you get Tibet Travel Permit, then you can legally either board Tibet train or flight to Lhasa, capital of Tibet.
If you decide to enter Tibet from Kathmandu, you need to have Tibet Travel Permit and China Group Visa. For China Group Visa, you need to set aside at least 3 days for the processing of visa in Kathmandu. No matter which way you choose to enjoy your adventure, we can offer you a tourist-friendly visa service.
2.What is the Best Tibet Nepal Adventure Tour?
The answer to this question hinges on what interests you most and how many days you have for travel and what budget and means of travel you prefer. To the majority of the international tourists, taking Tibet train to Lhasa from Tibet-entry cities like Beijing, Xining and Shanghai and Guangzhou is highly recommended if you are not subject to a tight schedule. You can enjoy the scenic train on the Tibetan Plateau. Then follow the epic overland tour from Lhasa to Kathmandu via EBC and cover the landmark Hindu temples in and around Kathmandu.
Of course, if you are a big fan of outdoor sports, never miss the top treks in two EBCs in both Tibet and Nepal. To Buddhists, experiencing the 3-day kora around Mt. Kailash in Tibet or exploring the birthplace of Buddha in Lumbini in Nepal is highly recommended. You may also enjoy either the cycling or motorbike tour traveling both Tibet and Nepal. If you have ample holiday and a decent budget, flying further from Kathmandu to Paro, and explore rolling mountains and forests in Bhutan.
3.When is the Most Favorable Season for the Tibet Nepal Adventure Tour?
Interestingly, the best travel season to visit both Tibet and Nepal is quite identical. The only difference is that due to obstruction of the Great Himalayas, Nepal gets more precipitation than Tibet does and the altitude change from North to South in Nepal is more drastic than that of Tibet.
Visiting both Tibet and Nepal between April to May and Sept to Oct. would be considered a perfect time for all outdoor activities in these places. You can enjoy the clear view of top peaks along the Himalayan Range and enjoy the trek to EBC and ride your bicycle or motorcycle on the roof of the world.
The monsoon season kicks off from mid-June to early Sept. However, Tibet won't see as much rain as you experience in Nepal. And the constant downpour is rarely seen in Tibet, while Nepal's weather during this particular time tends to get far humid, esp. in the south. The rainfall makes mountain tails muddy and dangerous for the trek.
For the budget-minded travelers, traveling from Nov to early Feb will allow you to enjoy many benefits as to the tour cost. And the entire March in Tibet is not available for international tourists. If you want to combine your Tibet and Nepal adventure with an extension to other Chinese cities or even to Bhutan, the best travel season would be almost the same (April to May and Sept to Nov)
4.Can I Travel to Tibet Alone without Joining a Tour Group?
According to the Tibet travel policy, all international tourists must visit Tibet via a pre-arranged tour with a Tibet travel agency. In other words, backpacking or independent travel is not available in Tibet. However, you may either choose to customize your private tour or travelling with your friends and relatives to Tibet. The same policy also applies to Bhutan.
5.How about the Dining and Accommodation for Tibet Nepal Adventure Tour?
Both Lhasa and Kathmandu offer a variety of choices for hotels and restaurants. Owing to the proximity to each other, you can taste authentic Tibetan, Nepali, Western, Chinese, and even Indian dishes. Our travel consultants will work with you to book the hotels and tour service based on your personal preferences.
However, as you trek to remote areas like EBC or Mt.Kailash, the accommodation gets more humble with basic facilities and no hot running water. Nevertheless, you can push your limit to a whole level and enjoy an unbelievable scenery only a handful of people can see on this planet.
6.Should I Worry about Altitude Sickness When Travelling to Tibetan Plateau?
All people traveling to places with an altitude of above 3000m will respond physically to the subtle change of altitude ascent. It's a natural response and there is no need to panic. Our travel consultants will keep you informed about dos and don'ts of how to acclimatize to Tibetan Plateau.
Throughout your tour, our seasoned guide will monitor your health, esp. when you travel to the Everest Region. And our backup plan and emergency call and service are available to you 24/7. We have life-saving facilities, such as Hyperbaric Oxygen Chamber, equipped in places like EBC, Mt. Kailash just in case there is an emergency. And our itineraries are all designed scientifically to avoid acute ascent in a single day.
Quick Inquiry
Scan the QR code to get 1-on-1 consultation with our travel expert on Wechat.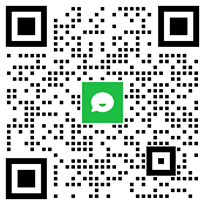 Or, leave your message below to get quick reply via email.
If you are planning to enjoy an adventurous tour in both Tibet and Nepal and beyond, yet have no ideas of how to sort it out the details, no worries! We would like to hear your tour plan and offer free professional consultancy and viable solutions. Please feel free to contact us.