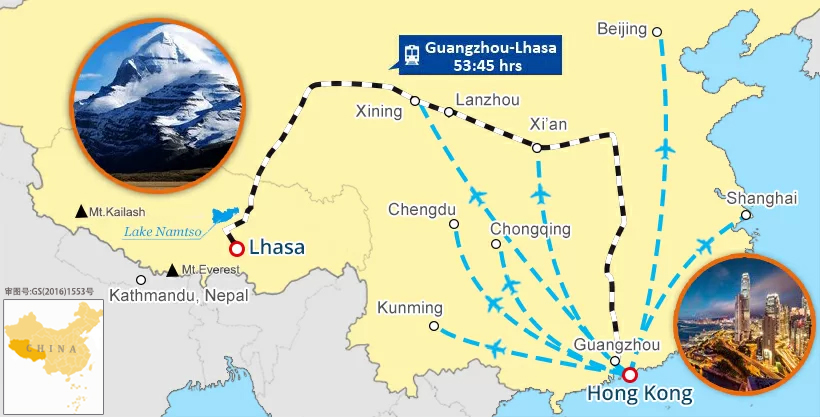 HONG KONG & TIBET TOURS
Widely recognized as "Pearl of the Orient", Hong Kong is such a dynamic and fascinating metropolis of China. The cultural diversity and economic prosperity make it extremely difficult to define this vibrant city with a couple of words. Travelling in Hong Kong, you will find it hard to resist countless finger-licking cuisines; the highly developed shopping streets simply allure you to shop till drop, not to mention the exciting nightlife and intriguing night market.
As you feel dizzy by this bustling cosmopolitan city, enchanting view of neighboring islands and harbors and places like Nan Lian Garden or Sikh Buddhist temple will instantly retrieve your inner peace. Besides, the distinct colonial cultural heritage and classic Hong Kong movie sets, and world-class theme parks, etc. give you good reasons to place Hong Kong as the first stop before heading towards holy Tibet.
As a pioneer of Tibet inbound tourism, we would like to facilitate your Hong Kong and Tibet tour by offering tour services such as Tibet Visa Application, Tibet train and flight booking and hand-picked Hong Kong-Tibet tour packages, and plenty of useful travel tips.
Note: Unlike international tourists, HK residents do not need Tibet Visa (or Tibet Travel Permit) to enter Tibet. Since there is no direct flight or train connecting HK to Lhasa, the first step is to travel to mainland China from HK and later use domestic flight or train to Lhasa, capital city of Tibet.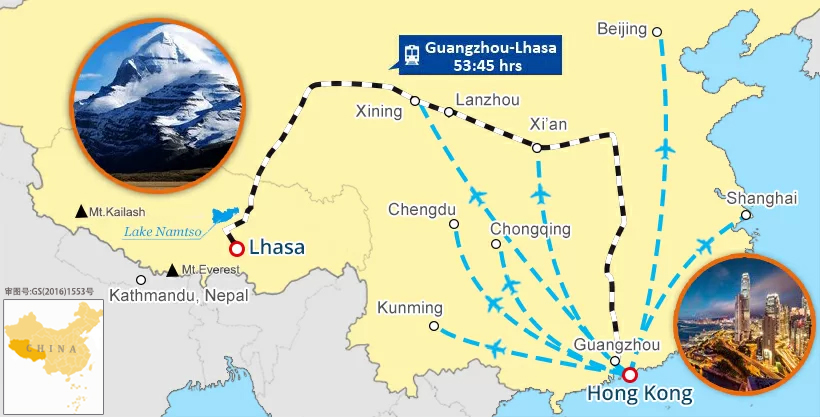 Most Popular Hong Kong Tibet Tours by Train
Most Popular Hong Kong Tibet Tours by Flight
How to Get to Lhasa Tibet from Hong Kong
To big fans of train journey and budget travelers with enough holidays, travelling to Lhasa all the way from Guangzhou works best for you. You first travel from HK to Guangzhou via Kowloon—Guangzhou Train (2h) and later take Guangzhou-Lhasa train (53:45h) to Tibet. The epic ride covers 4980km and 8 provinces across mainland China. The long hours of train ride are a big challenge for one's stamina and patience. However, to Railfan, it's nothing but a heaven. It's a great opportunity to take a panoramic view of the varied Chinese topography and spectacular landscape.

The good news is that the direct Hong Kong - Lhasa flight (TV9911/ TV9912) operated by Tibet Airlines opened to public from mid-Nov. 2019. The direct flight from Hong Kong to Lhasa takes 4 hours 10min; and 4 hours in reverse. Besides, you also can fly from HK to Xining or Chengdu and later keep flying from Xining or Chengdu to Lhasa. The total flight will take around 10-11 hours to reach Lhasa. Travelling in this way, the cost is fairly expensive and the drastic altitude change from pleasant coastal city to soar Qinghai-Tibet Plateau forms a touchstone to one's physical fitness. In this case, tourists are more likely to have altitude sickness due to the quick ascent. If you have a tight schedule, this travel route could be an option.

Hong Kong to Xining by Flight and Take Train to Lhasa

In fact, using both flight and train to Lhasa from HK is the best option you can get. Firstly you take flight from HK to Xining and later take Xining-Lhasa train to Lhasa. The entire journey takes your around 29 hours to reach Lhasa. The benefit is that you can enjoy the most beautiful scenery of Qinghai-Tibet railway on Xining-Lhasa train. Meanwhile, taking train to enter Tibet gives you more time to acclimatize to high altitude. Therefore, after you reach Lhasa, it's unlikely to develop acute altitude sickness. This travel route is especially recommended for those who have concerns about altitude sickness and want to enjoy the unparalleled ride and stunning scenery on world's highest train.
Note: In addition to Chengdu and Xining, you may also fly directly from HK to major cities of mainland China like Beijing, Shanghai, and Chongqing, Xi'an, Kunming, Tianjin, etc. If you have enough holidays, using both flight and Tibet train is always preferred for altitude concerns. To family with kids and elderly or other clients with special preference, you may work with us to customize your Tibet tour.
About Tibet Permit when Traveling from Hong Kong to Lhasa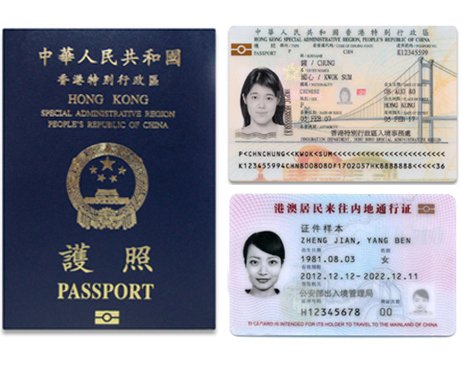 For international tourists who stopover in Hong Kong and plan to enter Tibet from Hong Kong, the prerequisite for Tibet travel is to get Tibet Visa (also known as Tibet Travel Permit). You may follow the easy steps below to get this indispensable travel document.
a. E-mail us the photo copy of your passport and Chinese Visa at least 20 days before your Tibet tour starts.
b. Normally, Tibet Visa will be issued after 2-5 days after we pass your documents to Tibet Tourism Bureau.
For Hong Kong residents, there is no need to apply for the Tibet travel permit. All you need to take is your HK SAR Passport and Home Return Permit.
How to Get your Tibet Visa
As a common practice, after we get your Tibet Visa, then we will mail it to your hotel in mainland China, 5-7 days prior to your departure for Lhasa. To make sure your Tibet Visa will not get lost via mailing, we only mail it to the hotel you stay in mainland China, not in HK. In some extreme cases, our staff will even deliver it to your hand before departure at airport or railway station.
Advantages about Booking a Hong Kong and Tibet Tour Together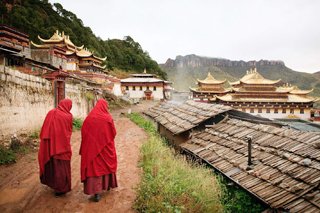 The Most Riveting Harbor of China and Spiritual Sanctuary in Holy Buddhist Kingdom
Hong Kong, the glamorous coastal city, has almost everything to offer for holidaymakers of all ages. From dazzling shopping malls, ravishing Victoria harbor night view, to exciting theme parks, and irresistible HK gourmet, sizzling nightlife, etc. you will find yourself lost in reverie of this Pearl of the Orient. After the journey in this merrymaking financial hub, you will land on the highest plateau on earth. Surrounded by mysterious mumbling of Buddhist chant, and stunning Tibetan monasteries and fervent pilgrimage, tourists will be able to explore the profound Tibetan history and learn the mystery of Tibetan Buddhism. From enchanting coastal city to awe-inspiring alpine scenery, the huge visual contrast is one of the highlights of the entire tour. Overall, the long journey will end up in holy Buddhist land with new spiritual discovery and insight into one's life.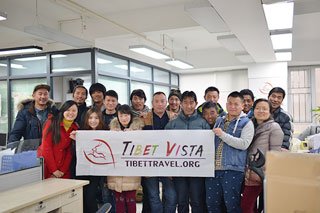 Travelling with Tibet Vista, Your First Guarantee of Lifetime Experience in Tibet
As the trailblazer of Tibet inbound tourism since 1984, Tibet Vista is a well-established Tibet tour operator, based in Lhasa. All your service in Tibet is provided by our hospitable and seasoned Tibetan staff. We are the first Tibet tour operator to run Join-in Small Group tours for budget travelers and at the same time offer private tour for tourists with unique preferences. Tibet train tour and 100% Tibet Visa application are our specialties. Over the past decades, we successfully organized more than 100 thousands tourists to visit Tibet. Now, with 4,000 clients world-wide each year, Tibet Vista is undoubtedly your top priority of Tibet tour operator for your travel. In addition, our diverse tour products and considerate tour service and travel tips will meet the demand for tourist of all ages.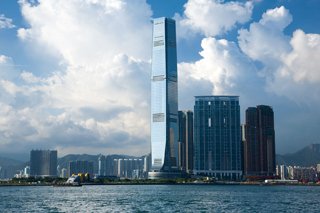 Years of Cooperation with Superb Local Tour Partners in Hong Kong
All the local tour agencies in Hong Kong are hand-picked by us with care consideration. All of them are the experienced tour operators of Hong Kong tour. For the past decade, we did not receive a single case of complaint, due to the poor running of tour by our local tour partners in Hong Kong. The local guides are readily available and knowledgeable, with punctual tour bus service. We would strive to provide the best service we can for every client.
Travel Tibet from Other Cities of China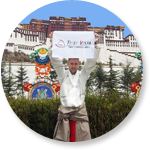 Tailor-made your Own Tour within
24 hours

.

Simply express your tour needs, we'll customize a trip plan for you. No deposit is required until you are totally satisfied with the trip plan.

Tours departure 365 days a year !

Start Customizing Now!