Welcome to Tibet Vista Tour
Since 1984, Tibet Vista has been at the forefront of Tibet inbound tourism. As a Lhasa-based Tibet tour operator, we specialize in small group and private package tours, Tibet train tours, and Tibet travel permit applications. Our team comprises exceptional Tibetan tour guides and drivers who possess excellent professionalism. Our commitment extends beyond providing excellent travel services; we strive to deliver emotional value that exceeds our customers' expectations.
What We Insist on Doing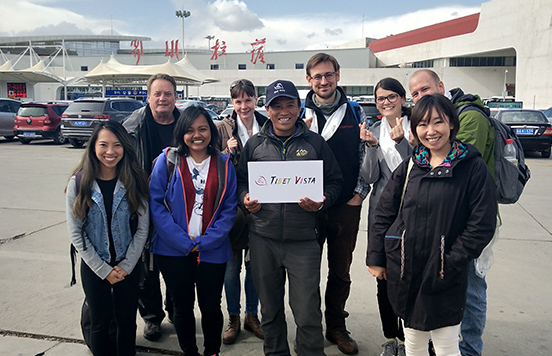 Continuous innovation, creating new experiences and activities for customers in their established journey;

Constantly explore market trends, so that the elderly, middle-aged, and young people can find value recognition when traveling;

Through centralized procurement and product integration, to provide the products that tourists can buy and customers can sell

Assist partners to develop the market and improve the efficiency of customer marketing expenses;

Continue to develop products suitable for market trends and tourists' interests, and continuously introduce new itineraries and travel experiences;

Continue to develop human resource for Tibet tourism, mainly training qualified foreign language tour guides among young Tibetans;
What are Our Advantages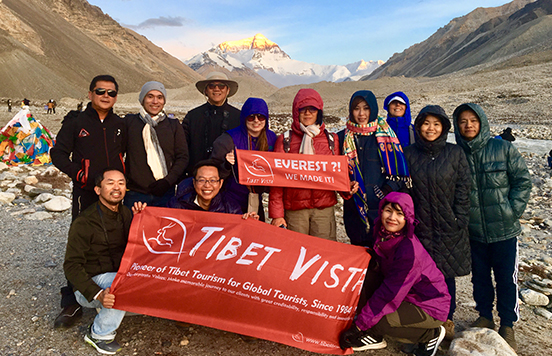 Our company has the most local Tibetan tour guides in Tibet, including English, Japanese, German, Russian, and French; and is led by Mr. Gongga Dundup, the only English-Speaking National Gold-Medal tour guide in Tibet.

In 2018, we were honored with the title of Best Employer in Tibet Tourism. Furthermore, Tibet Tourism Bureau awarded us the Best Travel Agency Award for Mount Everest Tourism from 2018 to 2020.

We possess a wide range of business capabilities, including fix-departure group tours, customized travel, local tours, hiking tours, bicycle tours, self-driving car Tours, motorcycle tours, and conference reception services.

We maintain a strong and positive relationship with the local government. This enables us to provide customers with visa protection and Tibet entry letters, ensuring we can meet urgent customer needs promptly.

Leveraging our procurement capabilities, we offer customers competitive quotations on quality. Services, Our service capabilities consistently exceed our quotations.
Get in Touch with Us
Headquartered in Lhasa, with two branch offices in Kathmandu and Chengdu, we stand ready to offer you the best travel solutions for Tibet travel.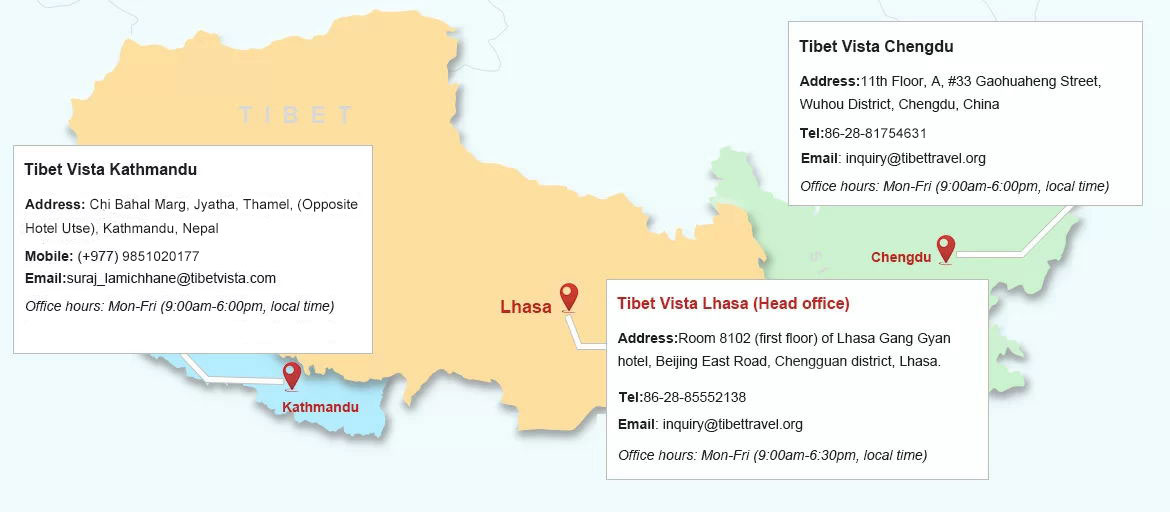 Ready to cooperate with us?
To become our business partner, please feel free to reach out to us.