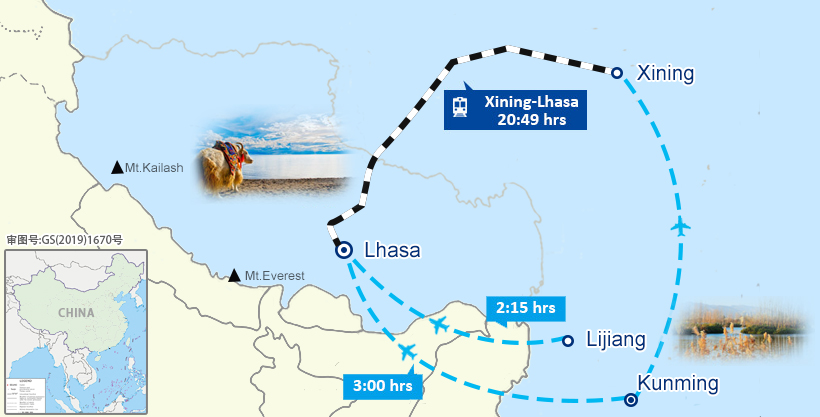 YUNNAN & TIBET TOURS
Though no one can tell exactly where Shangri-La, the fictional paradise written by James Hilton, is, quite a number of people are deeply convinced that this earthly heaven is very likely to be somewhere in enchanting Yunnan or holy Tibet. In this respect, your visit from Yunnan to Tibet will be an exciting adventure in search of Shangri-La in China.
Situated in far eastern edge of Qinghai-Tibet Plateau, Yunnan is blessed with most diverse ethnic groups in China. Up to 25 ethnic groups reside here for generations. With colorful terraced land, lofty snowy mountains, iconic stone forest, enchanting lake scenery, etc, a visit to Yunnan takes you to explore at the heart of geographical museum. Of course, no one wants to miss the prestigious Sumtseling Monastery in Shangri-La. Touring Yunnan before Tibet would just be the icing on the cake.
As a pioneer of Tibet inbound tourism, we would like to facilitate your Yunnan and Tibet tour by offering services ranging from Tibet Travel Permit application, Tibet train and flight booking and hand-picked Yunnan-Tibet tour packages, and plenty of useful insiders' travel tips. So far, taking Tibet train or domestic flight to Lhasa are the two major ways to reach Tibet.
Note: Since there is noTibet train running from Yunnan to Tibet, after you finish your tour in Yunnan, you can either fly from Kunming, Lijiang and Shangri-La to Lhasa, Tibet or firstly fly from Yunnan to Xining and later take Xining-Lhasa train to Tibet.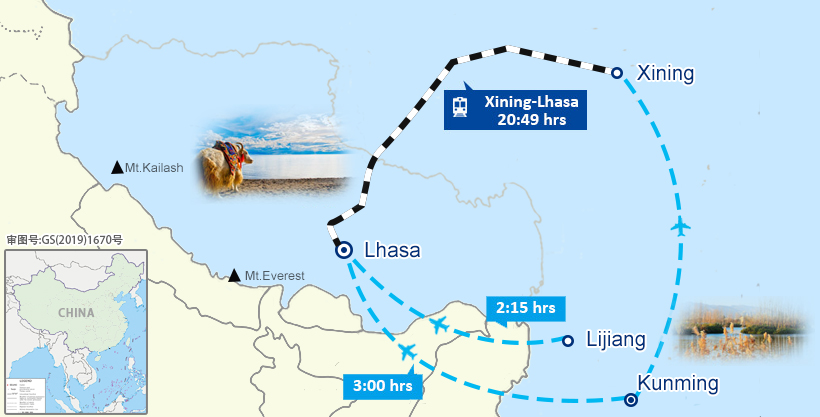 Most Popular Yunnan Tibet Tour Itineraries
How to Get to Lhasa Tibet from Yunnan
Though Tibet train does not run from Yunnan to Tibet, for those who want to experience the scenic ride on world-renowned Tibet train, there is a way out. You can take flight from Kunming or Lijiang to Xining and later take Xining-Lhasa train to Tibet. As the highlights of Tibet train center from Golmud to Lhasa part, you will be treated with the best window scenery along the route of Xining-Lhasa train. 1,972km's train ride takes about 20:55h to reach Lhasa from Xining. Although flying to Xining and later taking train to Tibet may cost you more than flying alone, the once-in-a-lifetime experience in the world's highest train allures plenty of international tourists to travel in this way.

Currently, there are 5 direct flights from Kunming to Lhasa every day, departing from morning to late afternoon, making free and flexible choices for tourists. As one of the major hub airports in China, Kunming Changshui International Airport offers flight routes connecting many domestic and international cities, providing different transfers for tourists. Taking Kunming to Lhasa flight is a good choice for tourists to experience a Yunnan and Tibet tour, if they do not want to go through the challenging and exhausting overland trip via Yunnan-Tibet Highway. Besides, there is no train available to Lhasa from Kunming. With only 3 to 4 hours' flight time on the way, tourists can have enough time to tour either Kunming or Lhasa.

As a civil airport of Yunnan Province, Diqing Shangri-la Airport (DIG) is situated in the southwest of the Shangri-La County, Diqing Tibetan Autonomous Prefecture. here are two nonstop flights from Shangri-La to Lhasa every day from late April to late October. It normally takes about two hours from Diqing to Lhasa (Lhasa to Diqing). The ticket fare of the flight during peak travel season, from July to September, is usually higher.
Note: In addition to connecting train and flight booking from Yunnan to Lhasa, we also offer bookings from other major cities to Lhasa, such as Kathmandu, Beijing,Shanghai, Xining, Chengdu, Guangzhou, Xi'an, etc. For budget travelers, you can sign up for a variety of small group tours in Tibet. Not only can you enjoy relatively cheaper tour price, but also will make friends with global tourists within a group. To family travelling with kids and elderly or other clients with special preference, you may work with us to customize your Tibet tour.
How to Get Tibet Permit When Traveling to Lhasa from Yunnan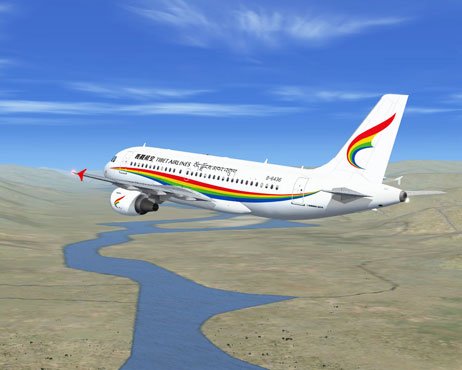 As a common practice, we will deliver your Tibet permit to your hotel in Yunnan by express, 1-7 days prior to your departure for Lhasa. It is common to get the permit even the night or a couple of hours before your departure to Tibet. In some extreme cases, our staff in Yunnan will deliver it to your hand before departure at airport or railway station. As the leading local travel agency that has organized global tourists to Tibet since 1984, we have never failed to get and deliver the Tibet permit to our clients. Please feel rest-assured.
If you take a flight to Lhasa from Yunnan, the original copy is required, while if getting to Lhasa from Yunnan by train, a printed copy is enough. Your travel consultant will handle with it perfectly according to the situation.
Why you can't get the permit much earlier?
The Tourism Bureau only accepts the permit application that is used to arrive in Tibet within 20 days. Generally, it takes 6-12 working days to issue the permit after we get the photo copy of your passport and Chinese visa. The application time depends on where you travel in Tibet, about 8-12 days to get the permit if heading to Mt.Everest and Mount Kailash, and just 6-8 days if you only travel in Lhasa City.
After we get the permit in Lhasa, we will deliverthe permit to you immediately by express, and it takes around 6 days to arrive in Yunnan. Therefore, you will only be able to get the permit within 1 to 7 days before your departure for Lhasa.
However, your personal consultant usually asks you to confirm the tour much earlier, because the earlier you provide all the required documents, the earlier we can submit to Tibet Tourism Bureau and wait for your turn.
We promise to nail visa to Tibet for every of our clients with 100% guarantee.
Advantages about Booking a Yunnan and Tibet Tour Together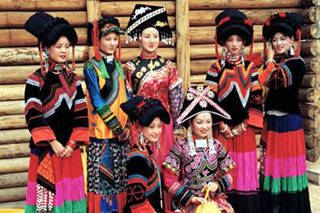 Discover Unique Southwest China with Various Attractions and Ethnic Groups
If you have already been to familiar places like Beijing and Shanghai and want to explore a different view of China, Yunnan is perfect for you.
Yunnan boasts a wealth of charming attractions. You can visit the spring city of Kunming, Shangri-La, Lijiang ancient town, Erhai lake, Yulong Snow Mountain and many more. And each city and attraction is concentrated with frequent bus, train, or flight transfer.
Also, Yunnan has the largest number of ethnic groups in China, so you can experience different cultures of locals here. During your trip, you can attend the Torch Festival of Yi People in Kunming, or meet friendly Naxi People in lijiang, or enjoy the Water-Sprinkling Festival with Dai People in Sipsongpanna etc. There are also Tibetans living in Diqing, Yunnan. If you go there, you will find that they have some different customs from the local Tibetans in Tibet.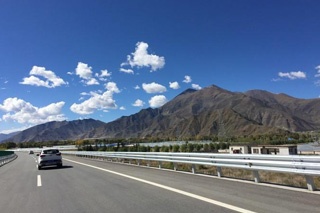 Get an Easy Access to Tibet from Yunnan if You Book together with Us
Yunnan is adjacent to Tibet, so it is convenient to visit both places together. From Yunnan, you can take direct flights to Lhasa from Kunming, the provincial capital, or Lijiang in northwest, depending on your travel route.
In addition, you can travel overland from Kunming to Lhasa. The road route follows the lowest elevation of the five highways into Tibet.
No matter which way you choose to get to Tibet from Yunnan, we can help to handle it for you, as long as you book your Yunnan Tibet tour with us. We can arrange the most suitable transfer based on your needs and schedule, so you won't waste time and effort.
At the same time, we will also help to get your Tibet Travel Permit, to ensure you a smooth access to Tibet from Yunnan.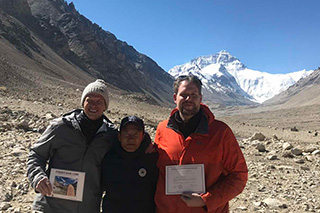 Get the Best Value of Money by a Packaged Tour from Yunnan to Tibet
A packaged tour always includes everything for less. Your local transfer, accommodation, travel guide and driver service, and attraction fees are all included in your Yunnan Tibet tour package. As the first Tibet tour operator to run Join-in Small Group tours, we can offer you more competitive prices and guaranteed services.
Compared with booking a Yunnan tour and a Tibet tour separately with different travel agencies, our packages can exempt you from the service fees charged by different travel agencies.
You only need to pay once and enjoy the same quality of high-standard service throughout your trip from Yunnan to Tibet.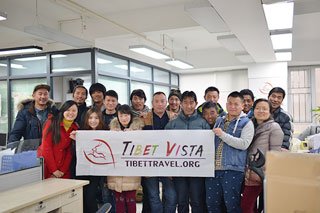 Get Stress-free Communication with Our Travel Consultant
Communication tends to consume a lot of your time and patience. If you book separate trips to Yunnan and Tibet with different travel agencies, you may need to describe the same needs with different consultants.
Our China Tibet Travel Consultant will solve all your problems with your China Tibet travel plan. They are not only familiar with travel in Tibet, but also in mainland China.
You will have exclusive customer service to connect with you. Just tell your 1-on-1 travel consultant all your needs and he/she will arrange the best trip to Yunnan and Tibet according to your needs.
Travel Tibet from Other Cities of China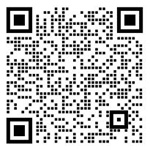 Tailor-made your Own Tour within
24 hours

.

Contact us via Wechat or simply express your tour needs online. We'll customize a trip plan for you. No deposit is required until you are totally satisfied with the trip plan. Tours departure 365 days a year!

Start Customizing Now!