Can Tourists Go to Tibet? Is It Possible to Visit Tibet in 2023/2024?
YES, Tibet is open to tourists from all over the world now! With the resumption of Chinese Tourist Visas, travelers can now obtain a China Visa and a Tibet Travel Permit to visit Tibet in 2023/2024.
If you already have a valid Chinese visa, you can now apply for the Tibet Travel Permit with ease.
For those who need to obtain a Chinese Visa, we are glad to guide you through the process and provide any necessary visa invitation letter.
After a long wait of years, now is the best time to plan your travel to Tibet in 2023/2024! You can check the following tips to be fully prepared.
Is Tibet safe to travel to in 2023/2024? The Current Situation in Tibet
Currently, Tibet is safe for travel in 2023/2024. You can enjoy the stunning natural landscapes, unique culture, and spiritual traditions as before. The local people are also welcoming and friendly. So you don't need to worry about your safety in Tibet.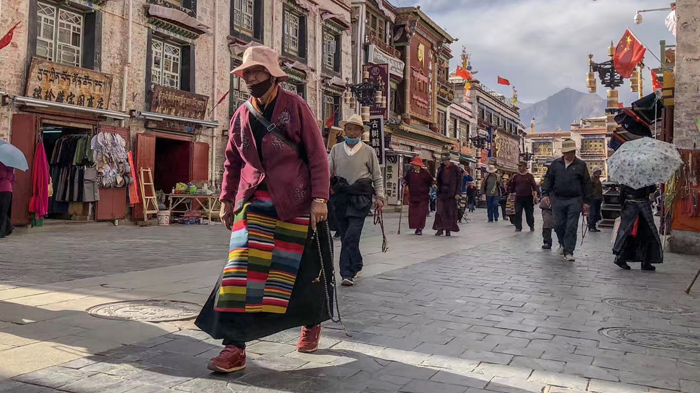 Tibet, which has returned to normal, looks forward to your visit.
Healthy Tips for Your Satefy in Tibet
Although there is no COVID-19 restriction any longer, it is suggested to wear a mask in outdoor and public places and you need to always pay attention to your hygiene.
Altitude sickness is a normal physiological phenomenon. There is no need to overstress. Please give your body some time to adapt to the altitude of Tibet and do not do strenuous exercise during the first few days. If you do feel uncomfortable, please tell your local travel guide immediately.
Can I Visit Tibet in 2023/2024? It's Time to Start Your Travel Plan!
Yes, you can travel to Tibet in 2023/2024 with a valid passport and a Chinese Visa. With the reopening of the China Tourist Visa, visitors from around the world can travel to Tibet as normally as before the COVID outbreak.
Rather than worrying about dietary restrictions, you can just focus on planning the destinations you want to explore in Tibet.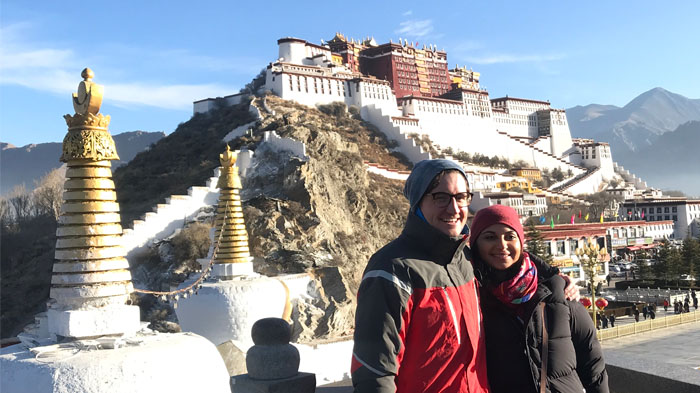 Overseas tourists now can travel to Tibet.
What to Prepare to Visit Tibet in 2023/2024?
According to the new policy, tourists do not need to provide health certificates, like the Green Health Code and proof of a negative nucleic acid test, to take a flight or train to Tibet. This makes traveling to Tibet in 2023/2024 much easier.
First of all, you need to obtain a Tibet Travel Permit, which is a must for all international travelers to enter Tibet, including expats in China. The permit cannot be applied in the name of an individual, and we can help you to get it.
Your Chinese Visa, passport (valid for a least 6 months), as well as a working certificate if you work in the mainland of China or admission certificate if you study in the mainland of China are required, to apply for the Tibet Permit. Just remember to leave at least 20 days to apply for the Tibet Permit from us, before your Tibet entry.
How to Book a Tibet Tour in 2023/2024?
We have updated the 2023/2024 Tibet Small Group tours. You can select the trip you are interested in to see the detailed schedule and price in 2023/2024. Or, you can contact us to customize your own Tibet tour according to your needs.
Book Your Tibet Tour with Us with Confidence
Booking your Tibet tours with a well-established local Travel agency like us is essential to a safe journey with thrilling Tibetan discoveries on the Tibetan Plateau.
As a prestigious local Tibet travel agency, with offices in Lhasa, Kathmandu, and Chengdu, we have successfully handled different groups of Tibet tours for decades, and care about what our clients concern most.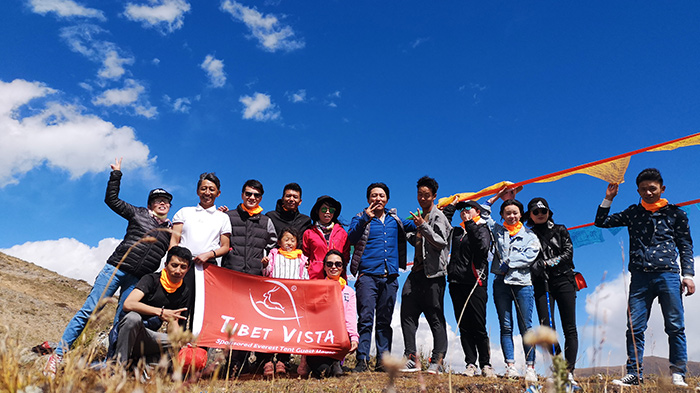 Book your Tibet tour with us for a worry-free trip
Our tour group can include two or more people, and offer guaranteed departures. Under the current situation, for a health concern, we only receive tourists from Covid-19 low-risk areas. And body temperature will be measured every day during your whole trip to Tibet.
If your tour is canceled due to COVID-19, we offer a Covid-19 refund commitment. We also offer a guaranteed refund for any cancellations made by us.
If you want to change your tour date after it is booked and confirmed with payment, there is a 21-day no-free flexibility of your trip. Your trip can be transferred free of charge up to 21 days before departure.
Just contact us to start your booking now. We are always at your service with a fast reply via Wechat, phone call, and online consultant.
What to Do If I Have Already Booked the Tibet Tour yet Cannot Take it?
For global tourists, if you did book our Tibet tour, you may discuss with your travel consultant and consider deferring your Tibet journey till Tibet tourism is completely resumed. We will properly keep your deposit and offer the best travel solution for your needs.
If you can't find a better time to visit Tibet, you may cancel your booking. Just reach your travel consultant and get your deposit refunded, except for the amount already paid for the third party (like train/flight booking, etc.) or the cost that occurred is irretrievable.
Conclusion
It's exciting news that all travelers can visit Tibet now with the resumption of Chinese Tourist Visas.
Now is the best time to start planning your Tibet tour in 2023/2024 as the region is entering a new phase of tourism growth after a period of inactivity.
We can assist you with every aspect of your Tibet tour, from obtaining Tibet Travel Permit to creating a personalized itinerary that caters to your unique preferences and interest and offer high-standard service at the best local price.
Just planing your Tibet tour in advance to take advantage of better pricing and avoid any potential issues during peak season.
Most Popular Tibet Tour Packages