Can Tourists Go to Tibet? Is It Possible to Visit Tibet in 2023?
Tibet is open to tourists right now. However, the China expats could be the first group to visit Tibet since travelers in the mainland of China can go to Tibet either by train or by flight without a negative PCR test result and health code. Once you get the Tibet Permit, you can visit Tibet as before.
According to the latest announcement, China will reopen the border from January 8, 2023. Overseas passengers can enter China with a negative PRC result within 48 hours prior to departure and no quarantine is required upon arrival.
For those traveling with a tourist visa, we believe that you can visit Tibet in 2023 as soon as China opens up to inbound tourism.
So it is time to plan your travel to Tibet in 2023 now! You can check the following tips to be fully prepared.
Is Tibet safe to travel to in 2023? The Current Situation in Tibet
In August 2022, there was an outbreak of COVID-19 in Tibet, which was the first and most serious outbreak since 2020. But with the joint efforts of everyone, the epidemic has been controlled and local life in Tibet is now gradually returning to normal.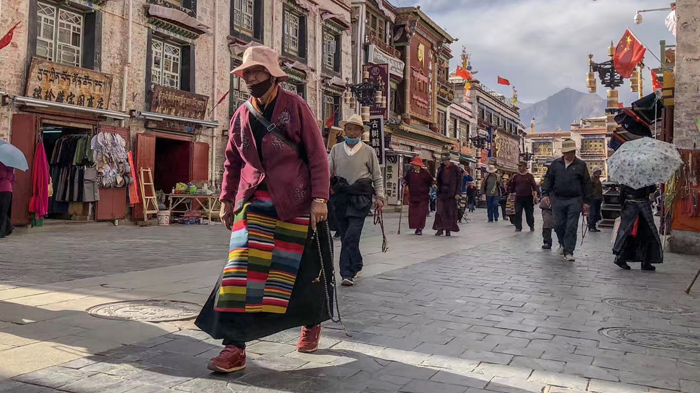 Tibet, which has returned to normal, looks forward to your visit.
Now, Tibet, as with any travel destination in the mainland of China, is safe to visit as before.
Please Notice: although the RCR test and health code are no longer required, it is still important to wear a mask in outdoor and public places and pay attention to personal hygiene to prevent infection with COVID-19.
You can contact our local Tibet travel consultants for the latest Tibet travel news.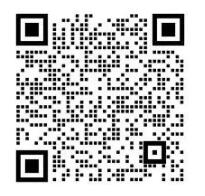 Scan our Wechat QR to get direct contact with our consultant.
Can I Visit Tibet in 2023? It's Time to Start Your Travel Plan!
According to the latest COVID-19 control policies (10-point notice) released on Dec.8, 2022, no negative PCR Test results and a Green health code are required for visiting Tibet. Domestic travelers now can travel to Tibet as normally as they did before the COVID outbreak.
The reopening of the Potala Palace Square on Dec.7, 2022 heralds a gradual return to normal for Tibet tourism. From a positive point of view, you can travel to Tibet soon.
Based on the experience, the Tibet tours for expats in China will reopen first as it has been since May 2021. And then, Tibet tours will be fully open for international tourists as soon as China's inbound tourism opens.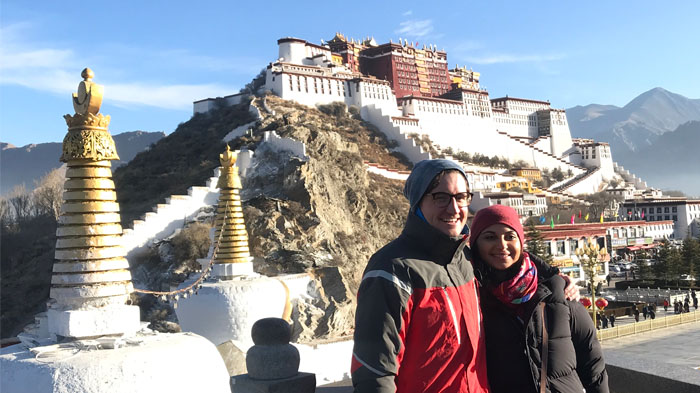 Expats in China now can travel to Tibet.
That is to say, for foreign tourists working or studying in the mainland of China, you can start to plan your Tibet tour in 2023 now. We are already well prepared for your dream trip to the plateau, just book with us now to enjoy a lifetime Tibet tour in 2023.
For international tourists, it can be optimistically estimated that you will be able to visit Tibet in 2023 as soon as the inbound tourism of China reopens. Spring is not far away. After the long winter is over, we will be joining you for a thrilling adventure in Tibet.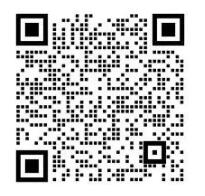 Scan our Wechat QR to get direct contact with our consultant.
What to Prepare to Visit Tibet in 2023? No PCR Test and Health Code are Required Now!
According to the new policy, tourists do not need to provide health certificates, like the Green Health Code and proof of a negative nucleic acid test, to take a flight or train to Tibet. This makes traveling to Tibet in 2023 much easier.
First of all, you need to obtain a Tibet Travel Permit, which is a must for all international travelers to enter Tibet, including expats in China. The permit cannot be applied in the name of an individual, and we can help you to get it.
Your Chinese Visa, passport (valid for a least 6 months), as well as a working certificate if you work in the mainland of China or admission certificate if you study in the mainland of China are required, to apply for the Tibet Permit. Just remember to leave at least 20 days to apply for the Tibet Permit from us, before your Tibet entry.
Under the previous policy, you were also required to provide the Green Health Code, proof of a negative nucleic acid test, and a 14-day Dynamic Trip Record to prove that you were in good health.
Of course, the requirements may be subject to change with the evolution of the situation. We will keep updating the Tibet travel news, travel restrictions, and policies.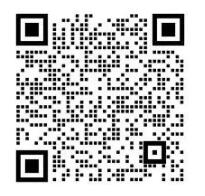 Scan our Wechat QR to get direct contact with our consultant.
How to Book a Tibet Tour in 2023?
We have updated the 2023 Tibet Small Group tours. You can select the trip you are interested in to see the detailed schedule and price in 2023. Or, you can contact us to customize your own Tibet tour according to your needs.
Book Your Tibet Tour with Us with Confidence
Booking your Tibet tours with a well-established local Travel agency like us is essential to a safe journey with thrilling Tibetan discoveries on the Tibetan Plateau.
As a prestigious local Tibet travel agency, with offices in Lhasa, Kathmandu, and Chengdu, we have successfully handled different groups of Tibet tours for decades, and care about what our clients concern most.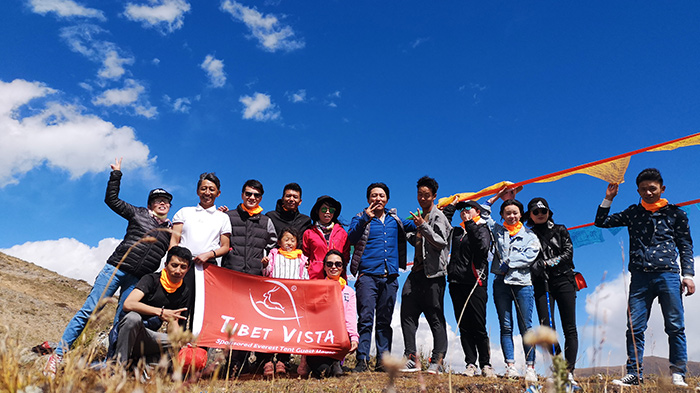 Book your Tibet tour with us for a worry-free trip
Our tour group can include two or more people, and offer guaranteed departures. Under the current situation, for a health concern, we only receive tourists from Covid-19 low-risk areas. And body temperature will be measured every day during your whole trip to Tibet.
If your tour is canceled due to COVID-19, we offer a Covid-19 refund commitment. We also offer a guaranteed refund for any cancellations made by us.
If you want to change your tour date after it is booked and confirmed with payment, there is a 21-day no-free flexibility of your trip. Your trip can be transferred free of charge up to 21 days before departure.
Just contact us to start your booking now. We are always at your service with a fast reply via Wechat, phone call, and online consultant.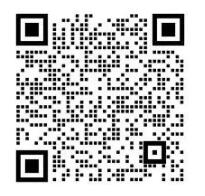 Scan our Wechat QR to get direct contact with our consultant.
What to Do If I Have Already Booked the Tibet Tour yet Cannot Take it?
For global tourists, if you did book our Tibet tour, you may discuss with your travel consultant and consider deferring your Tibet journey till Tibet tourism is completely resumed. We will properly keep your deposit and offer the best travel solution for your needs.
If you can't find a better time to visit Tibet, you may cancel your booking. Just reach your travel consultant and get your deposit refunded, except for the amount already paid for the third party (like train/flight booking, etc.) or the cost that occurred is irretrievable.
Can I Visit Other Parts of China in 2023?
For expats, we see no problem for you to do so since China's domestic tourism has already reopened. Currently, you can visit most destinations in China with the required documents, such as the green health code and the proof of negative nucleic acid test, etc.
During this time, you may discuss with our travel consultants which places or tour activities you find more interesting in China, then we can match our interest with the best tour options and friendly services like hotel recommendations and flight or train booking, guide service, etc. for you. Simply email your inquiry to us, then the rest is for us to take great care with.
For international visitors, you are now allowed to travel to China, only if you hold a work visa, business visa, or family visa. And you are required to receive Covid-19 vaccination and a negative test before your entry. Upon arrival, you will also need to go through a "5+3" quarantine (five days centralized quarantine plus 3 days isolation/home quarantine).
Please Note: Though the travel restrictions have been eased in China, local quarantine requirements may vary from cities and can change very quickly. Please prepare best before traveling and pay attention to local policy changes at your destination.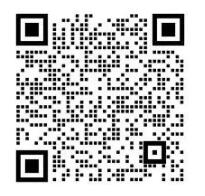 Scan our Wechat QR to get direct contact with our consultant.
Conclusion
Through years of unremitting efforts, the situation of COVID-19 in the mainland of China has been greatly improving. It is time to planning your Tibet tour in 2023. For global tourists, we are looking forward to the good news of the complete reopening of Tibet tours.
For tourists who still have questions about visiting Tibet, please feel free to contact our travel consultants. We will keep updating the latest news of Tibet tours, and offer professional advice on your lifetime trip to the plateau.