The India Nepal Tibet Bhutan tour ingeniously weaves the most sacred Buddhist destinations in South Asia together with the thrilling adventure to top 3 Himalayan Kingdoms. Your epic journey starts with the classic triangle tour routes to Delhi, Jaipur and Agra. Then you may opt to enjoy the boating in holy River Ganges or fly directly to enchanting Kathmandu Valley. From there, you can enjoy a loop tour to Porkaha, Lumbini and Chitwan.
Afterwards, you fly to Lhasa and enjoy the adventurous overland to Shigatse, EBC and Kathamndu. The highlight culminates as you make it to EBC and gaze at mighty Himalayas. For some you may choose to experience the holy kora around Mt.Kailash. The final part of journey brings you to eastern part of Himalaya. You can explore the picturesque Bhutan Dzongs and pastoral scene in the pristine environment of Bhutan.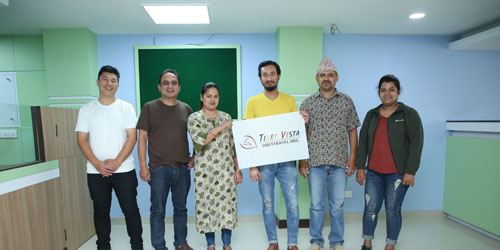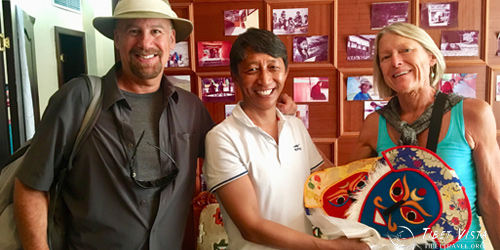 What Makes Us Different?
Well-established travel agency with offices in Chengdu, Lhasa and Kathmandu; Never use third party contractor
One-stop service as to booking for flight, Tibet train, travel documents in India , Nepal and Tibet, Bhutan
Life-saving gears for EBC and Mt.Kailash travel, such as oxygen supply device, first-aid kit, etc
Designated customer service manager, 24/7 call service
Friendly and seasoned travel guides in India, Nepal and Tibet and Bhutan
Professional team's support and reliable networking inside the industry
Most Common Questions about India Nepal Tibet Bhutan Tour
1. Is it safe to visit India?
Firstly, we need to put any preconception or the exaggerated photos and remarks one may see online aside. Objectively, India is a tourist-friendly and safe country to visit. Tourists of all religions and ages will be treated equally with the due respect. However, there are certain rules to follow as you travel elsewhere in the world, for example, for travelers, esp. ladies do not travel in the deserted street in the night.
Besides, you have to drink bottled mineral water instead of tap water; never flash your money or display your wealth at busy street or railway station; keep your previous belongings attended all the time; and listen attentively to dos and don'ts reminded by your Indian guide. Be open-minded to local customs and respect unique religious practices and locals with different backgrounds, you will be surprised to find that the seemingly chaotic India has some of the warmest, friendliest people you have ever met.
2. How to Avoid Mountain Sickness in Tibet?
Firstly and foremost, all of the itineraries we offer are expertly-designed, given the consideration for our clients' stamina and acclimatization to the altitude ascent. For the first part of the journey in India and Nepal, there is no need to worry about altitude sickness. After you fly from Kathmandu (1400m) to Lhasa (3656m), you will spend two days touring landmark attractions in Lhasa city and adapting to Tibetan Plateau.
For the newly-arrived tourists in Lhasa, do remember not to rush to visit attractions. The key to avoid acute mountain sickness is do not ascend abruptly. It's advisable to have a good sleep at hotel. Never exert yourself doing things like jumping, running, or having shower for the first day or your arrival. Admittedly, everyone will physically respond to subtle altitude change. Things like slight headache, fast pulse and dizziness, etc. are petty common and vary from person to person. Normally, your discomfort will disappear after staying a couple of days in Lhasa.
Our seasoned Tibetan guides will closely follow your health throughout your stay in Tibet. In EBC and during your trek around Mt. Kailash, we have Hyperbaric Oxygen Chamber prepared for you for emergency. 24/7 call service and back-up plan are readily available.
3. What Travel Documents Are Needed for India Nepal Tibet Bhutan Tour?
A number of travel documents are need for such long tour. And our travel consultants will offer professional advice and help for you. For visiting India, you can either apply for Regular Tourist Visa or E-visa. For better efficiency, you can make your E-visa application online in advance and print it out the colored E-visa before entering India.
For Nepal Visa, you can easily apply for on-arrival Visa, if you fly to Kathmandu or entering Nepal by crossing the Indo-Nepal border.
To visit Tibet and Bhutan, you can only get your visa via a pre-arranged tour with a travel agency. To enter Tibet from Nepal, you need to get Tibet Travel Permit and China Group Visa. Remember to set aside at least 3 days in Kathmandu to process Group Visa. Our Nepali staff will help you get it. Since you can't fly directly from Lhasa to Paro, you need to get back from Tibet to Kathmandu to fly there to Paro, Bhutan. Our travel consultants will manage to handle your Bhutan Visa.
*To get all the tourist visa, your passport needs to be valid for at least six months and has enough blank pages and additional photos of yourself, visa fee, etc. are also required.
4. When is the Best Time to Visit India Nepal Tibet and Bhutan?
First, start with India, generally speaking, Oct to March is the perfect months to major tourist cities in northern and central India. Complete free of heavy rainfall, the temperature is mild and moderate during these particular time. Your visit to historic UNESCO heritage sites like the Taj Mahal, etc. won't be interfered with dense fog.
While, considering the weather, Nepal, Tibet, and Bhutan, the 3 Himalayan kingdoms, share pretty much the same climate in Everest Region, though there are variations in some parts of it. Basically, the spring (March to May) and autumn (Sept. to Oct) would be the best season for touring Nepal, Tibet and Bhutan. However, since Tibet is not available for international tourists in March, you'd better to time your visit from mid-April to early June and Sept. to early Nov.
You will enjoy the rarely seen Himalayan flora like Rhododendron in spring and warm temperature (around 20 Celsius) and clear blue sky for mind-blowing vista of Mt. Everest and other top peaks along Himalayan range. Also suitable for trekking, cycling and all kinds of outdoor sports. While the monsoon season with sporadic downpour and dense clouds usually start from mid-June to early Sept.
More Articles giving you more information of India Nepal Tibet Bhutan Tour in different perspectives:
Quick Inquiry
Scan the QR code to get 1-on-1 consultation with our travel expert on Wechat.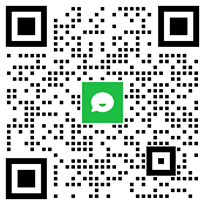 Or, leave your message below to get quick reply via email.
If you are planning to enjoy a trip to India Nepal Tibet and Bhutan, yet have no ideas of how to sort it out the details, no worries! We would like to hear your tour plan and offer free professional consultancy and viable solutions. Please feel free to contact us.