From the bustling Chandni Chowk Bazaar and marvelous Taj Mahal and Agra Fort in India to the medieval Kathmandu Durbar Squares and thrilling paragliding in Nepal, and incredible sunrise over Mt. Everest and epic overland tour from Lhasa to holy Mt.Kailash and serene Lake Manasarovar and Namtso in Tibet, the customized India Nepal Tours offer you mesmerizing adventure to the jaw-dropping Himalayan peaks, UNESCO heritage sites and savor the exotic cultural diversity in Hinduism and Tibetan Buddhism.
As a prestigious local Tibet travel agency, with offices based in Kathmandu, Lhasa, we promise you one-stop services for hotel booking, jeep border transfer, and reliable travel permit handling, and logistical supplies, etc. With our expert local leaders and know-how, you can enjoy a seamless travel experience while admiring the mighty Himalayas and tasting the essence of Indian, Nepali, and Tibetan culture and history.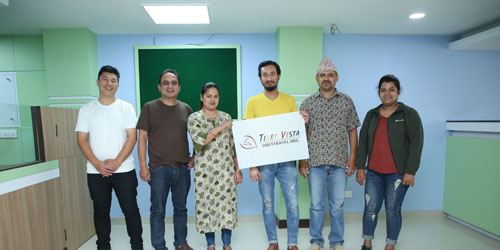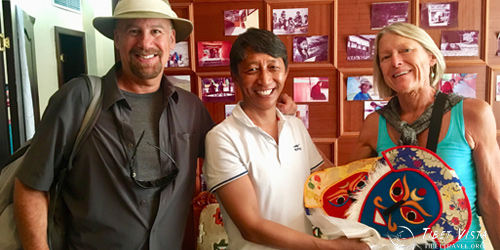 What Makes Us Different?
Prestigious travel agency with offices in Lhasa, Kathmandu and Chengdu; Never use third party contractor;
Award-winning local Tibet travel agency for EBC tour in Tibet;
Reliable services for Tibet Travel Permit and China Group Visa, etc. and flight booking, and a wide choice for hotels;
A great team of the expert local guides, with multi-lingual ability, headed by Mr. Kunga, Best Tour Guide 2019;
Designated customer service manager, 24/7 call service;
Life-saving gears for EBC and Mt.Kailash travel, such as oxygen supply device, first-aid kit, etc.
Most Common Questions about India Nepal Tibet Tour
1. Is it safe to visit India Nepal and Tibet?
All these three places are safe to visit. Though India often gets the impression of a bit chaotic, dusty on the street, most of the locals you meet on the street are tourist-friendly and they are very curious about overseas travelers. If you visit attractions like the Taj Mahal, you are very likely to be asked to take photos with them.
Meanwhile, for female travelers, it's better not to wear skimpy clothes or dress too sexy while walking on the streets. No one wants the weird stares and unwanted troubles. And generally, avoid traveling alone on the street at night. In addition, always drink bottled mineral water and dine at our well-chosen restaurants. Our local guide will give you helpful travel advice and ensure your travel safety.
Nepal is a hugely popular destination for trekking and outdoor adventure. Locals are exceedingly friendly to international tourists. There is no problem at all. While in Tibet, locals are all devoted Buddhists. Likewise, they are very hospitable and welcoming to international tourists. And travel safety level in Tibet is undoubtedly the highest across China. No trouble at all.
2. Any special travel documents needed for India Nepal Tibet tour?
You can easily apply online for E-visa for entering India. All you need to do is upload your photo and photo of your passport page and pay online and get electronic travel authorization emailed to your email and you print it out as you go through immigration as you land in India.
While for Nepal, you can either apply for your on-arrival visa as you land in Kathmandu or apply for it online or at the Nepali Embassy closest to you. If you apply for the visa-on-arrival, the long line is expected.
For entering Tibet from Nepal, we need your photo and photos of your passport page to apply for Tibet Travel Permit. And when you land in Kathmandu, you also need to give your original passport to our Nepali staff to apply for the China Group Visa, another crucial travel document for visiting Tibet from Nepal.
3. What is the best time for India Nepal Tibet tour?
Since the monsoon season in Nepal often leads to heavy rain, obscure mountain view and landslide in summer, April to May and Oct. to early Feb. are believed to be the most ideal time to combine the visit to these three places. You can enjoy superb visibility for enjoying the panorama of Great Himalayan Range, esp. the entire north ridge of Mt. Everest at EBC.
4. Any religious taboos or local customs for the first-timers to be careful with?
In India, avoid touching others with your leg hand, which is deemed unclean or as an insult. Many Indians and Nepalis are devoted Hinduists, the cow is believed sacred. So, you'd better keep a respectful distance from it. When visiting the temples or monasteries in India, Nepal, and Tibet, your hat and sunglasses should be removed and dress properly to show respect the deities.
In some Hindu temples or Muslim mosques, the outsiders are not allowed to enter it. While in Tibet, if you walk the kora around Buddhist monastery or temple, do it in a clockwise direction. Photo taking is forbidden in holy temples in all of these three places. If you want to take the photo of prostrating Tibetan pilgrims, keep a respectful distance or always ask for permission. A simple and safe way not to cause any trouble is to consult your guide when you are not sure about something.
5. How many people are required to operate the tour?
Since all the India Nepal Tibet tours are customized tours, so long as you have enough budget, we run the tour for even a single traveler. Of course, you may invite your friends and relatives to join you. So, you guys can share the cost and have more fun traveling together. Discuss with our friendly travel consultants for more advice.
6. Is there a possibility for altitude sickness as you travel from Nepal to Tibet?
Well, the likelihood of altitude sickness has much to do with your genes and what you do to adapt yourself to the altitude ascent. All of our itineraries are scientifically designed by our local experts. You can have a gradual ascent from Nepal to lofty Tibetan Plateau. Your local leaders and a whole professional team behind will closely monitor your health throughout your visit. Meanwhile, oxygen supply and designated customer managers, and flexible back-up plans are also available. - Check the expert tips to avoid mountain sickness in Tibet.
Quick Inquiry
Scan the QR code to get 1-on-1 consultation with our travel expert on Wechat.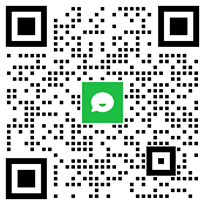 Or, leave your message below to get quick reply via email.
If you are planning to enjoy a trip to India Nepal Tibet, yet have no ideas of how to sort it out the details, no worries! We would like to hear your tour plan and offer free professional consultancy and viable solutions. Please feel free to contact us.