Tibet Trip Price: the Total Cost of a Tibet Trip
Once you decide to visit Tibet, one of the big questions concerns the price. Is it going to be expensive to visit Tibet? Will I be able to afford it? How can I make a budget for it? Well, Tibet isn't a cheap place to visit, but it can be affordable if you want it to be.
In fact, the Tibet trip cost varies greatly according to your travel itinerary, your travel time, and other spending like the transfer, the accommodation, etc.
To help you figure out how much you will pay for a Tibet tour, we are going to show you the breakdown of Tibet travel costs in detail.
Cost for Tibet Travel Permit: Get It for Free!
The Tibet travel permit is always the prerequisite for a Tibet tour. Only when you get a Tibet permit can you board the flight or train to Tibet.
It can be only applied through a local travel agency, as the individual application is not accepted by the tourist bureau. To be honest, much labor cost is involved. However, for our clients, we offer a 100% guarantee and free service for the Tibet permit application.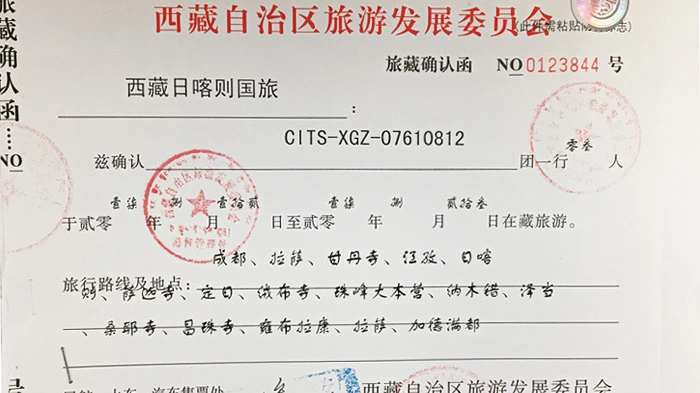 Tibet Travel Permit is the necessary document to enter Tibet
How to get a Tibet travel permit for FREE?
All you need to do is to book a Tibet tour with us at least 20 days in advance and email the colored copies of your Chinese visa and your passport information page to your travel consultant.
The processing takes around 8-9 working days. Once your permit is issued, we will have it delivered by express from Lhasa to your address in the mainland of China.
Insider Tips:
Additional permits like Alien's Travel Permit and Military Permit are required for the trip to Everest Base Camp, Mount Kailash, and some other remote areas outside Lhasa.
You may need to pay for these permits after arriving in Tibet. But don't worry, if your trip involves these costs, your travel consultant will explain them to you in detail.
Tibet Tour Package Cost Breakdown: Your Expenses in Tibet
The budget of all Tibet tours, no matter group tours or private tours, covers hotel, tour vehicles, entrance fees, guide service and tips, and the other personal expenses like dining and drinking, additional activities, etc.
Here you can have a general idea about how much these cost in Tibet and get some tips for cutting down your Tibet tour cost.
Cost for Hotel in Tibet
Staying in Tibet can be a mix of different experiences. Depending on how much you're willing to pay, your lifestyle here is going to be quite different.
Lhasa, the capital city of Tibet, has a variety of hotels to suit every pocket, ranging from 30 USD to over 200USD high-end luxury resorts.
For most travelers, a 4-star hotel around Barkhor Street might be the best choice since it generally costs around 60 USD/night with a better location and relatively comfortable accommodation at a reasonable price.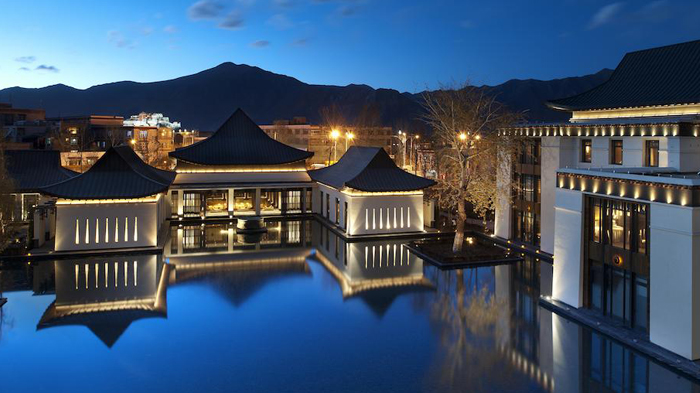 Top 5 Star Hotel in Lhasa - The St. Regis Lhasa Resort
As you leave Lhasa to explore the massive untouched regions of Tibet, esp. to EBC and western Tibet like Mt. Kailash. The accommodation facilities tend to be a lot more humble and basic and you may have fewer choices for hotels. It's common for you to spend around 22 USD in the guesthouse of Rongbuk Monastery and no private restroom, no breakfast, and no showering facilities can be found in such remote areas. So, please play down your expectation since you are on an adventure tour.
Cost for Vehicle in Tibet
In addition to the hotel, a large slice of your Tibet tour budget will be spent on the transfer service from one attraction to another. As a common practice, the cost will be charged by per km in the daily tour, which means if you only visit Lhasa and its surrounding, the vehicle cost is much cheaper than that of a trip to Everest Base Camp (around 1340km away from Lhasa). If you go to visit mount Kailash (around 3730km away from Lhasa), the cost of the tour vehicle could be more phenomenal.
Furthermore, the quotation for the tour vehicle will be based on your travel season and the vehicle type.
In this case, to budget-minded travelers, joining a Tibet small group tour can be the best choice for an affordable tour since you can share the cost of the vehicle with group members.
Cost for Entrance Fee in Tibet
Whether you book a group tour or a private tour, the cost of the entrance fee will be included. On average, the entrance fees in Tibet are around 10 USD. There won't be a huge change to most of the attractions. And the entrance fee has fluctuated with different travel seasons. In winter, there will be a discount for major attractions in Tibet.
Cost for Dining in Tibet ($5 – 20 US per day)
Usually, a Tibet tour package price includes breakfast in the hotel and a welcome dinner for the group. You need to pay for lunches and dinners by yourself.
If you're looking for the cheapest food and drink, then expect to pay $2 – 5 US for a basic Tibetan restaurant meal, like Tibetan noodle soup, Tibetan momo, dried yak meat, and a beverage such as sweet tea, butter tea, and refreshing Lhasa beer, etc.
Higher-priced dining will cost you around 6-10 USD at a more high-class establishment. In Lhasa, you may enjoy a wide spectrum of Tibetan, Nepali, Indian, Western, and Chinese cuisines.
As you hit the road for the day-to-day tour beyond Lhasa, you can only find some simple dishes like egg-fried rice, Tibetan soup noodles, rice with yak meat, various veg food, etc.
Cost for Guide Service and Tipping
Though you are not obliged to tip the guide in Tibet, to reward the outstanding service of dedicated Tibetan guides, normally tourists do tip their guide and driver at the end of the tour. How much money you may tip completely depend on you. It can't go too wrong if you tip the guide who is responsible for a solo traveler on a private tour with 20-30USD. And the amount of tipping can be brought down if there are more travelers in a tour group. For some special activities or private tours that involve strenuous efforts and extra care, more tips are also believed to be reasonable.
Other Personal Expenses in Tibet
Apart from those major expenditures for Tibet travel, you may also prepare 120 to 220 USD to cover the extra personal expenses, such as souvenirs, medicine, dining in some remote areas, and rental and porter service, and other unexpected costs for clothes, and upgrading for the hotel, etc.
It all depends on your initial travel itinerary. It's suggested to set aside a certain amount of money to cover the unexpected personal expenses.
Kind Reminder:
Theme tours in Tibet, like trekking and cycling, are always expensive since these activities require a lot more preparation and professional team support. The actual cost is heavily influenced by the number of travelers, travel seasons, travel routes, etc.
.If you need a quote for such a trip to Tibet, please feel free to contact us to get a proper quotation based on your travel plan.
Cost for Entering Tibet by Flight, by Overland, and by Train
Besides the local travel expenses in Tibet, another major expense is the transportation cost to Tibet.
Tourists can travel to Tibet from the mainland of China and Nepal either by flight or by overland.
Cost for Flights to Tibet
The Kathmandu to Lhasa flight is the only international flight to Tibet and one of the most popular ways to reach Tibet. Run by Sichuan Air and Air China, the one-way flight from Kathmandu to Lhasa costs around 283 USD in April to reaches its peak in Oct at around 600 USD. It is the cheapest way to reach Tibet for most overseas tourists.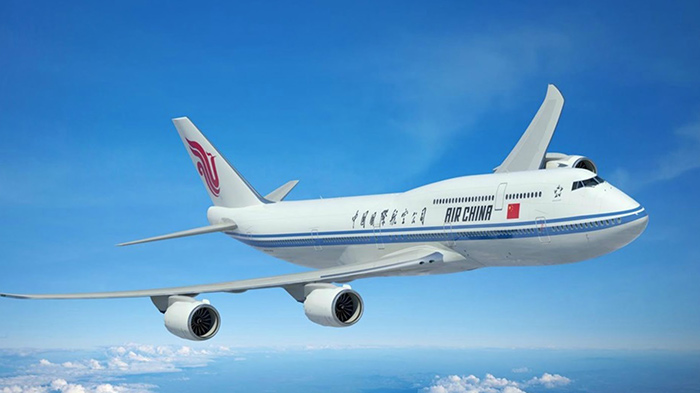 By Air China from Kathmandu to Lhasa
If you depart from the mainland of China, there are more options for flights to Tibet. The flight ticket to Tibet from major provincial cities of China differs in distance. Geographically, Chengdu, Xining, and Kunming are the closest cities to Lhasa and the flight from these cities costs you less than that from mega-metropolitan cities like Beijing, Shanghai, and Guangzhou.
Cost for Overland to Tibet
Compared with the flight to Tibet, traveling overland to Tibet from Kathmandu or other mainland Chinese cities tends to cost a lot more. Though it's hard to calculate the exact money you need, to prepare for a road trip from mainland China to Tibet, you need to prepare at least 1,700 USD, based on our experience.
Currently, you can take a Tibet Overland tour via the Sichuan-Tibet highway, the Qinghai-Tibet highway, and the Xinjiang-Tibet Highway. The epic Kathmandu to Lhasa overland tour is still unavailable due to the COVID-19 epidemic.
Join our popular Chengdu to Lhasa Overland Tour via G318 National Highway - The best choice for you to experience the most beautiful road to Tibet!
Cost for Train to Tibet
Trains to Tibet allow you to enjoy the cost-effectiveness, stunning window view, and gradual acclimatization to the high altitude of the soaring Tibetan Plateau.
Generally, the Tibet train ticket is much cheaper than the flight ticket. Tibet train fares vary according to the length of the route, and the longer the trip, the more expensive it is. On the same train to Tibet, the soft sleeper is the most expensive train ticket class.
Insider Tips:
Unlike airline tickets, there is no price difference between low and high seasons for Tibet train tickets. However, due to the large number of tourists who take the train to Tibet during peak season, additional fees may be required to buy tickets.
The Total Price of Tibet Tours will be affected by Different Travel Seasons
Just like traveling elsewhere, the Tibet trip cost, to a large extent, is defined by varied Tibet travel seasons. The high season of Tibet travel lasts from April to Oct, which sees a much higher cost than the tour in the offseason that begins from the End of Oct. to early Feb.
Interestingly, though Mid-June to early Sept. is the monsoon season in Tibet, it overlaps the summer break in China. With a large influx of both Chinese and global travelers in the summer, this particular time actually marks the most expensive months for Tibet travel.
If you are a student or travel with a limited budget, the winter season is the best bargain you can get. While traveling in the offseason of Tibet tourism, you will not only enjoy a lower price for the flight and Tibet train, but also have discounted hotels and attraction fees, far less crowded attractions, and more intense Buddhist atmosphere, etc.
Insider Tips:
Differences in travel time do cause differences in travel prices. The most important thing is to choose the best time to visit Tibet for yourself. To get the best travel experience at the best time, be sure to book your trip in advance, especially if you choose to travel during peak seasons.
Conclusion
Probably, to your great surprise, the actual tour cost in Tibet is around twice as expensive as in other mainland Chinese cities since you need to book the full tour services, including the hotels, the vehicles, and the guide and the driver in Tibet.
A customized private tour is always more expensive than a join-in small group in Tibet, so does trekking tours, cycling tours, and some other themed tours in Tibet. To cut down the price of a Tibet tour, you can travel with a group, no matter whether you join a group tour or make your own group to travel to. Sharing transportation and tour guide fees with others has always been the most effective way to save money when traveling to Tibet.
Also, avoiding visiting Tibet in peak season from June to mid-Oct could save you more money. And winter is the best time for a budget Tibet tour.