Bhutan Travel Restrictions 2023/2024:
Bhutan tours are NOW reopened to international tourists without any quarantine.
It's time to plan your Bhutan tour in 2023 & 2024! We guarantee the LOWEST price with an all-inclusive tour service in Bhutan.
Situated at the easternmost of the Great Himalayas, Bhutan, a secluded garden of the Himalayan kingdom, is probably the closest destination for the lost Shangri La. It's a small Buddhist country where pristine forests outnumber worldwide tourists; one of the handfuls of countries where the philosophy 'High Value, Low Volume' leads to better protection of primeval cultural heritage and unspoiled Himalayan landscapes.
Just come, you will spoil yourself with top Himalayan treks, blend in exotic Bhutanese cultural festivals and see what Gross National Happiness truly looks like, explore the traditional Bhutanese arts, and get amazing the diversity of flora and fauna in Bhutan. And we will help you fulfill your amazing Bhutan tour by offering professional help and hassle-free one-stop service.
Most Popular Tours
Trekking Tours
Birding Tours
Adventure Tours
Festival Tours
15 Days Bhutan Classic Bird Watching Tour

Route: Paro - Thimphu - Punakha & Wangduephodrang - Gangtey - Trongsa - Bumthang - Ura - Limithang - Mongar - Trashigang - Mongar - Bumthang - Punakha - Paro

Due to the existence of a great number and wide diversity of rare bird species, Bhutan has been considered as one of the top 10 biodiversity hotspots throughout the world. This 15-day Bhutan classic bird watching tour will bring you to have an opportunity to see them.

View Detais

19 Days Bhutan East Birding Tour

Route: Paro - Punakha - Phobjikha - Trongsa - Zhemgang - Tingtibi - Bumthang - Sengor - Namling - Yongkola - Trashigang - Samdrup Jongkhar - Guwahati

Bhutan east birding tour initiates from the west, the 19-day tour takes you to a great number of gorgeous valleys from west to the far-east and guides you to some of the off the beaten tracks to trace the rare bird species and find their habitats.

View Detais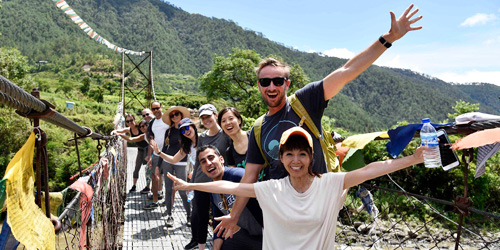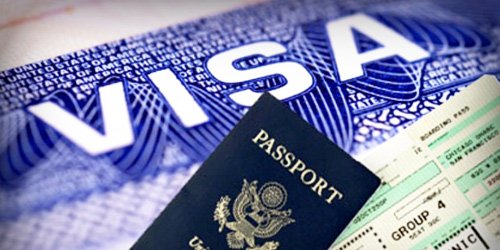 What Makes Us Different?
Reliable & Easy Booking, 100% Bhutanese Visa Guarantee
Years of Cooperation with Tourism Council of Bhutan
Authentic Bhutanese Experience, Backed up by a Leading Bhutan Tour Team
Specialize in In-depth Tour across Mainland China, Tibet, and Nepal and Bhutan
Offer a Wide Choice of Hotel, Dinning and Tour Vehicle
Small Group Tour Size (12 pax) with Flexible Tour Departure
Frequently Asked Questions about Bhutan Tour
1. How to get the visa for Bhutan?
Just like traveling in Tibet, independent travel is not available in Bhutan. Overseas tourists have to book your Bhutan tour with a legitimate Bhutanese tour operator and apply for the Bhutan Visa beforehand (15-20 days). You need to provide the scanned copy of your passport(valid for up to 6 months, photo page) and 2 photos and fill the clearance letter by e-mail and later pay for the visa fee (USD $40 ) to apply for it.
For Indian citizens, you won't need Bhutan visa to enter Bhutan. While nationals of Bangladesh and Maldives, neither will you need a Bhutan visa for entry nor need to travel via a tour operator. - See Bhutan Visa Free: Bhutan Visa requirements for Indian and Bangladeshi citizens
2. How to get to Bhutan?
Well, taking the flight is the easiest way to enter Bhutan. Druk Air and Bhutan Airlines are the only airlines that run international flight connecting this pristine Himalayan kingdom with the outside world. Over 90% of the travelers prefer non-stop flight from Kathmandu to Paro (9:15 am - 10:30 am) for the convenience.
Apart from Kathmandu, the flight take overseas tourists from New Delhi, and Calcutta and Gaya (India) and Bangkok (Thailand) and Dhaka (Bangladesh) and Yangon (Myanmar) to Paro, Bhutan. - See all the flights ot Bhutan
So far, the only overland route available to Bhutan is to travel from Jaigaon, Indian to Phuentsholing, the border town in Bhutan.
3. Best time to visit Bhutan and experience main festivals
Traditionally the best time to visit Bhutan starts from March to May and Sept. to Nov. It's also the peak season of Bhutan tour. With the azure sky, vibrant pristine forest, and idyllic countryside and enchanting deep valley, it's the perfect time for hiking and horse-riding, archery and white water rafting. Oct is especially popular with trekkers and photographers. It's the perfect time for enjoying the epic Himalayan view. While the March allures visitors for full-blossom rhododendrons and bird watching.
The monsoon season often comes in June and lasts to early Sept. It's often the case that the sporadic downpour would arrive in the afternoon or at night. Rainy days make winding mountainous roads muddy and travel difficult.
Just like Tibet, Buddhism permeates every facets of Bhutanese's life and it is best reflected in its various festivals. And if you happen to visit Tibet before, you will be surprised to find that the grandest Bhutanese festival which is called Tsechu (a religious dancing) actually quite identical to the Cham dancing in Tibet.
Huge crowds of visitors will gather in the courtyard of dzongs (typical Bhutanese fortress building) and watch the exotic dancing performed by dancers in exquisite robe and bizarre mask. The Tsechu mainly is celebrated on the 10th day of on Bhutanese calendar. Some of the big names are Thimphu Tsechu(Sept/Oct), Paro Tsechu(Feb/Mar) and Punakha Drubchen(Feb/Mar) and Jampey Lhakhang Drup(Oct/Nov.)
4. Must-see sites in Bhutan
Well, the landmark attractions of Bhutan center around western regions of Bhutan, to be more specifically the classic travel route from Paro to Thimphu and Punakha.
The top must-see attractions include Taktshang Goemba (Tiger's Nest) and Kyichu Lhakhang, built by Tibetan king Songtsen Gampo, and Paro Dzong, National Museum and Punakha Dzong, said to be the most iconic and beautiful fortress in Bhutan, and Tashichho Dzong, the seat of Bhutan government, and Buddha Dordenma, incredible statue of Shakyamuni overlooking Thimphu Valley, and National Textile Museum, Changangkha Lhakhang, and National Memorial Chorten, and most popular trek to Jhomolhari, etc.
5. Foods and drinks in Bhutan tour
For the chili lovers, you come to the right place. Ema Datse, the national dish of Bhutan made of red (or green) chili and red rice, offers a great chance to challenge your taste bud. Meanwhile other Bhutanese dishes and Chinese, Tibetan and Indian dishes are also readily available in Thimphu and Paro.
Since the majority of international tourists would visit Bhutan via an organized group tour. In most cases, you will have a buffet for your breakfast or dinner in your hotels. During the day tour, the guide will arrange a set meal for lunch in a local restaurant. The price ranges from less than Nu200 to Nu500. All the cost is covered in your tour price. If you go hiking or trekking, the guide will prepare food and eat with in the wilderness.
As to drinks, Thimphu, the capital of Bhtuan, is where you will find most of your options. Cafes, hotel bars, and limited dance clubs offer Bhutanese beers like Druk 11000 and Red Panda Weissbier, etc. Then Bhutan Whisky such as Baang Chhang, and hard drinks are also available.
If you are not opting for the alcohol, coffee, soft Bhutanese tea, which is similar to Tibetan butter tea and mineral water offered by the hotel, etc. will quench your thirst.
6. What kind of hotels are available in Bhutan?
There is no need to worry about the hotels when traveling in Bhutan. According to the law, all tour operators in Bhutan must provide accommodations with a minimum of 3-star hotel's service and facilities to tourists. You have a wide spectrum of choices from clean and comfortable 3-star hotels to 5-star luxury resorts built to cater to the needs of well-to-do travelers. Apart from cozy hotels, you may also opt for the guest house, homestay and farm stay as well. If you prefer to experience the idyllic countryside Bhutanese lifestyle, then homestay or farm stay would be your best choice. Completely free of the hustle and bustle of metropolitan cities, you regain the inner peace and lead a simple life and enjoy the gracious hospitality of your host family. - How to Choose Different Accommodations in Bhutan: hotels in Paro, Thimphu & Bumthang
7. Information on Guides, Vehicles & Drivers in Bhutan
Currently, there are over 1000 licensed Bhutanese guides serving in Bhutan tourism industry. They will work with you to customize your tours on an organized tour in most cases. Drivers have been through professional training and can guarantee a safe journey throughout your tour in Bhutan.
Minibus, 4WD and typical tour vehicle would transfer you to between different attractions and hotels. Given the notorious winding roads in mountainous regions, do bring motion sickness medicine just in case.
8. Daily Tour Costs
According to the Bhutanese government, an individual traveler must pay US$250 for the day-to-day travel (low season US$200 from Dec. to Feb.) in Bhutan, which covers almost all the cost including hotel, guide service, transport, dining, and attraction ticket fee.
In reality, if the tour group only consists of one or two clients, a surcharge of US$40/30 is also expected. It's advisable to keep some cash for tips (US$5-8 per person), personal expenditure like shopping or drinking, horse-riding, etc.
* For children below or at 5 years, they can enjoy free travel. While from 6 to 12-year-old, they only need to pay half of the total cost.
More Articles giving you more information of Bhutan Tour in different perspectives:
Quick Inquiry
Scan the QR code to get 1-on-1 consultation with our travel expert on Wechat.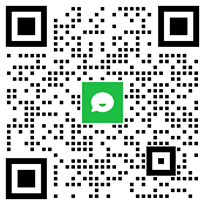 Or, leave your message below to get quick reply via email.
If you are planning to enjoy a trip to Bhutan, yet have no ideas of how to sort it out the details, no worries! We would like to hear your tour plan and offer free professional consultancy and viable solutions. Please feel free to contact us.