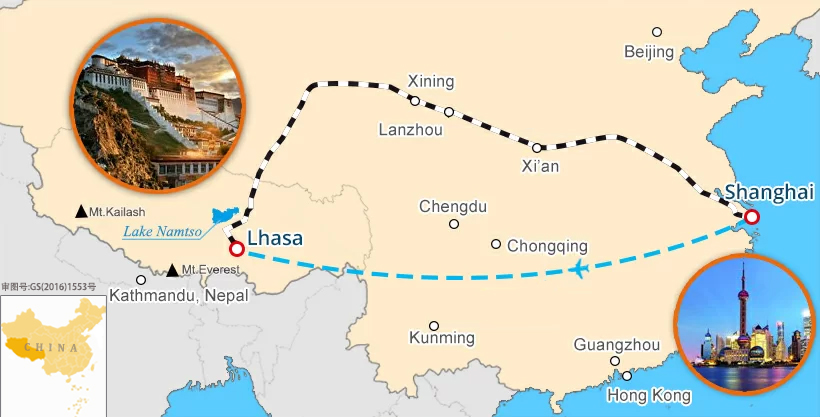 SHANGHAI & TIBET TOURS
Shanghai, the vibrant megacity, acts as the economic pulse of China. As an international metropolis blending the East and West, Shanghai is peppered with sleek skyscrapers, distinctive cathedrals and high-end shopping malls and art galleries, and traditional laneways and beyond.
To many first-time travelers to China, Shanghai would be their first stop to learn the modern Chinese culture. Afterwards, they would move westwards from Shanghai to Tibet to enjoy the stunning alpine scenery and experience the holiness of Tibetan Buddhism.
As a pioneer of Tibet inbound tourism, we would like to facilitate your Shanghai and Tibet tour by offering services of Tibet Visa application, Tibet train and flight booking and hand-picked Shanghai-Tibet tour packages, and plenty of useful travel tips. So far, taking Qinghai-Tibet Railway or domestic flight to Lhasa are the two major ways to reach Tibet. And for better acclimatization to high altitude of Tibet (e.g. Lhasa is with an altitude of 3658m), It's advisable to take Tibet train in and fly out. .
Note: Shanghai (4m) lies on Yangtze River Delta; while Tibet (above 4000m) is situated on Qinghai-Tibet Plateau. It takes about 47:34h to reach Lhasa (3658m) from Shanghai by train; whereas by flight, it takes around 7h via Xi'an or Chengdu.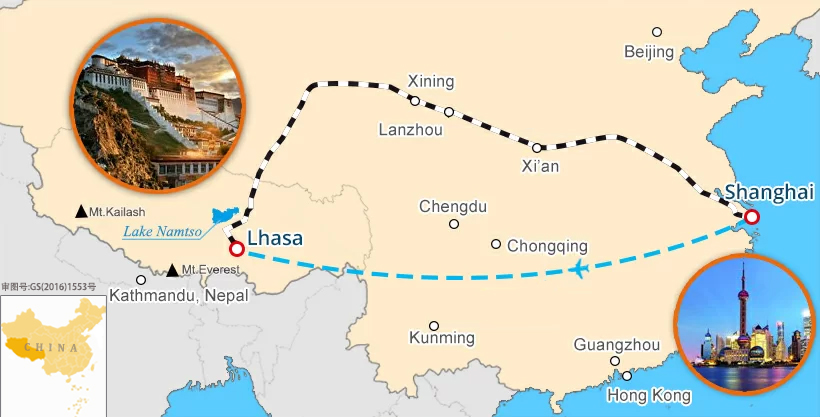 Most Popular Shanghai Tibet Tours by Train
Most Popular Shanghai Tibet Tours by Flight
How to Get to Lhasa Tibet from Shanghai
Shanghai-Lhasa train (Z164/Z166) is one of the early three railways that connect Tibet with major cities of mainland China. The railway line covers 8 provinces from eastern coastal city to western soaring plateau. The biggest benefit of travelling to Lhasa by train is it can minimize the possibility of acute altitude sickness and in return you will enjoy stunning view of Gobi Desert, lofty mountain pass, picturesque rivers and vast prairie from Golmud to Lhasa. Meanwhile the train is equipped with oxygen supply system, and offers nice food to ensure a safe and pleasant journey. Overall, the entire ride on the world's highest train would become a great appetizer before Tibet tour officially begins.

If you have a tight schedule, then flying to Lhasa from Shanghai is a way out. Currently, there are 4 Chinese airlines that run flights from Shanghai to Lhasa, i.e. Air China, China Eastern Airline, and Tibet Airline and Shenzhen Airline. The direct flight will make a brief stop (around 1 hour) via Chengdu or Xi'an and keep flying to Lhasa. After about 7 hours' flight, you will safely land in Lhasa Gonggar Airport. Given the huge altitude change from coastal city to plateau, the rest of day is for you to have a good rest in hotel and get acclimatized to high altitude. And the flight booking service is ready available for our clients.

Shanghai to Xining by Flight and Take Train to Lhasa

Using both flight and train works best when tourists travel to Tibet during the high season (July-August; During Chinese Spring Festival in winter) of Tibet tour. Since at that time, the direct Shanghai-Lhasa train tickets will be in short supply, taking flight from Shanghai to Xining first can save you up to 20 hours' train ride and the train tickets can be easily booked from Xining to Lhasa, which is also the highlighted section of Tibet train tour. Meanwhile, travelling in this way is also a great option for those who are keen to visit Qinghai Lake, the largest saline lake in Xining and enjoy the spectacular window view on the world's highest train.
Note: In addition to train and flight booking from Shanghai to Lhasa, we also offer bookings from other major cities to Lhasa, such as Kathmandu, Beijing, Guangzhou, Chengdu, Chongqing, Xining, Xi'an, etc. For budget travelers, you can sign up for a variety of small group tours in Tibet. Not only can you enjoy relatively cheaper tour price, but also will make friends with global tourists within a group. To family with kids and elderly or other clients with special preference, you may work with us to customize your Tibet tour.
How to Get Tibet Permit When Traveling to Lhasa from Shanghai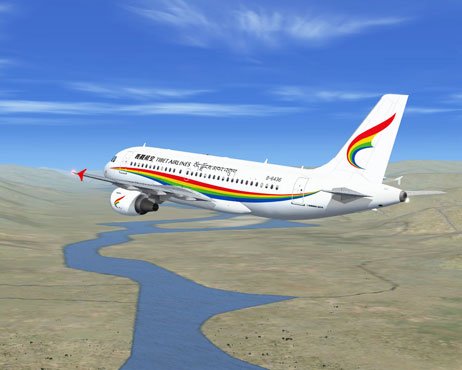 As a common practice, we will deliver your Tibet permit to your hotel in Shanghai by express, 1-7 days prior to your departure for Lhasa. It is common to get the permit even the night or a couple of hours before your departure to Tibet. In some cases, our staff in Shanghai branch will deliver it to your hand before departure at airport or railway station. As the leading local travel agency that has organized global tourists to Tibet since 1984, we have never failed to get and deliver the Tibet permit to our clients. Please trust us.
If you take a flight to Lhasa from Shanghai, the original copy is required, while if getting to Lhasa from Shanghai by train, a printed copy is enough. Your travel consultant will handle with it perfectly according to the situation.
Why you can't get the permit much earlier?
The Tourism Bureau only accepts the permit application that is used to arrive in Tibet within 20 days. Generally, it takes 6-12 working days to issue the permit after we get the photo copy of your passport and Chinese visa. The application time depends on where you travel in Tibet, about 8-12 days to get the permit if heading to Mt.Everest and Mount Kailash, and just 6-8 days if you only travel in Lhasa City.
After we get the permit in Lhasa, we will deliever the permit to you immediately by express, and it takes at least 3 days to arrive in Shanghai. Therefore, you will only be able to get the permit within 1 to 7 days before your departure for Lhasa.
However, your personal consultant usually ask you to confirm the tour much earlier, because the earlier you provide all the required documents, the earlier we can submit to Tibet Tourism Bureau and wait for your turn.
We promise to nail visa to Tibet for every of our clients with 100% guarantee.
Advantages about Booking a Shanghai and Tibet Tour Together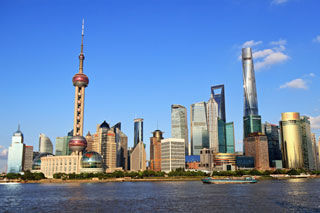 Experience the REAL Tibet under the sharpest cultural contrast
Cultural contrasts, in a positive way, can give you a deeper appreciation of the peculiarities of different cultures. Therefore a Tibet tour from Shanghai is the best choice. As the most dynamic cosmopolitan city in China, Shanghai has not only its distinctive features but also the blend from the international culture, the colorful cultural atmosphere contrasts with the Tibetan culture you will experience. By immersing yourself after the bustle, you will be more able to focus on the uniqueness of Tibet.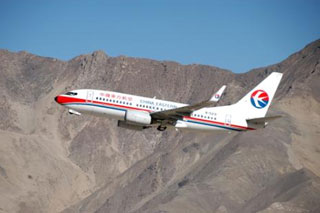 Get a smooth transfer from Shanghai to Tibet if you book together with us
Shanghai Airport ranks first in China in terms of international passenger throughput and is one of the most popular major cities of entry for international visitors.
As an important member of the Yangtze River Delta high-speed rail network, Shanghai is also one of the major gateway cities for entering Tibet from eastern China. It is not only served by air but also by train to Tibet.
Once you book your Tibet tour from Shanghai with us, we will make the best transfer plan for you and help you book the flight ticket or train ticket to Tibet.
Also, we will take care of the delivery of your Tibet Travel Permit in Shanghai to ensure that you can receive it in time before your departure.
As everything is under our arrangement, we can respond in time if there is any sudden situation. You will not waste your time and money due to miscommunication between different travel agents.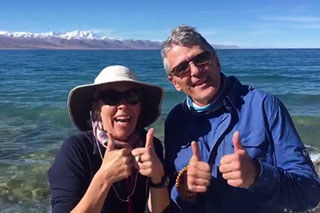 Get the best value of money by a packaged Tour from Shanghai to Tibet
A packaged tour always means include everything for less. Your local transfer, accommodation, travel guide and driver service, and attraction fees are all included in your Shanghai Tibet tour package. As the first Tibet tour operator to run Join-in Small Group tours, we can offer you more competitive prices and guaranteed services.
Compared with booking a Shanghai tour and a Tibet tour separately with different travel agencies, our packages can exempt you from the service fees charged by different travel agencies.
You only need to pay once and enjoy the same quality of high-standard service throughout your trip from Shanghai to Tibet.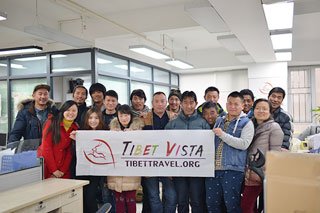 Get stress-free communication with our travel consultant
Communication tends to consume a lot of your time and patience. If you book separate trips to Beijing and Tibet with different travel agencies, you may need to describe the same needs with different customer service.
Our China Tibet Travel Consultant will solve all your problems with your China Tibet travel plan. They are not only familiar with travel in Tibet, but also in mainland China.
You will have exclusive customer service to connect with you. Just tell your 1-on-1 travel consultant all your needs and he/she will arrange the best trip to Beijing and Tibet according to your needs.
Travel Tibet from Other Cities of China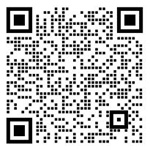 Tailor-made your Own Tour within
24 hours

.

Contact us via Wechat or simply express your tour needs online. We'll customize a trip plan for you. No deposit is required until you are totally satisfied with the trip plan. Tours departure 365 days a year!

Start Customizing Now!