Journey into Tibet and Bhutan, two of the best-preserved spiritual Edens hidden beneath the Great Himalayas, brings you utterly mind-bending experience. You embark on a spiritual adventure in pilgrim-filled Lhasa city. Explore a wide array of sacred Buddhist monasteries and temples; Walk with devout Tibetan pilgrims for pilgrimage; Mingle with locals in a teahouse, etc. Then, your footsteps go beyond Lhasa for more exhilarating discovery to heavenly Namtso Lake or having your bucket list fulfilled by making it to Everest Base Camp. To some, a further excursion to Mt.Kailash is indispensable before leaving Tibet to Kathmandu via Gyirong border.
Next, change the flight from Kathmandu to Paro; you won't miss the scenic hike to exquisitely-made Bhutanese Dzongs from Paro to Thimphu and Punakha, etc. The must-touted carbon neutral country with dense pristine forest heightens your awareness of traveling in an earthly heaven. With artful handicrafts skills, deeply-ingrained national pride and trademark loveable smiles of Bhutanese, your tour ends with lasting memories back home.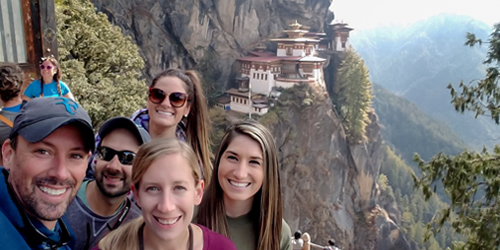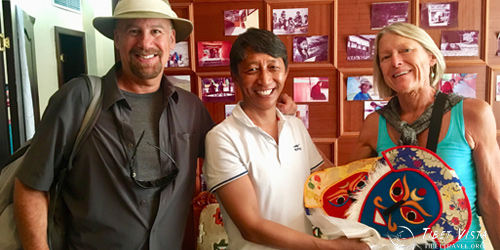 What Makes Us Different?
100% guarantee for Tibet Permit, Bhutan Visa and China Group Visa
Reliable tour booking, with offices in Lhasa, Kathmandu, Chengdu, Thimphu
Never hire other third party contractors for tour running
Award-winning EBC tour operator and excellent tour operator on Tripadvisor.com
Designated customer service manager, 24/7 call service
Multi-lingual guide service and diverse tour activities options, etc.
Frequently Asked Questions about Tibet Bhutan Tour
1. The Travel Documents Needed for Tibet and Bhutan Tour
What a coincidence! For both visiting Tibet and Bhutan, independent travel won't work here. You have to travel through a guided tour with a travel agency. To visit Tibet, you need to get Tibet Permit. To apply for it, you need to get Chinese Visa on your own, and them email the photo of your passport page and Chinese Visa page to our travel consultants. He or she will take care of the rest. We offer free Tibet permit application service for you.
To get Bhutan Visa, likewise, mail your passport information page to our consultant and pay the 50 USD visa fee, you will get your visa clearance in time before your flight from Kathmandu to Paro.
2. What is the Best Season to Visit Tibet and Bhutan?
Well, April to Oct is generally believed to be the high season of Tibet tour. For EBC tour in Tibet, do time your visit from mid-April to early June and Sept. to Oct. You will be rewarded with superb visibility, azure sky and an incredible panorama of Himalayan Range, esp. the Mt. Everest.
For Tibetan festival, you may consider placing your visit from June to August, the grand Tibetan festival like Saga Dawa festival (May or June), Gyantse Horse Racing festival (June or July), Shoton Festival (August), will blow your mind away.
To overseas students or travelers with a limited budget, the offseason of Tibet travel (Nov to early Feb) will give you more affordable tour with less touristy attractions and even better religious atmosphere in Tibet.
Insider Tips: Traditionally, from mid-Feb to entire March, Tibet is not available to international tourists.
On the other hand, March to May and Sept. to Nov. is the prime time for Bhutan visit. With deep blue sky, vibrant pristine forest, and idyllic countryside and enchanting deep valley, it's the perfect time for hiking and horse-riding, archery and white water rafting. Oct is especially popular with trekkers and photographers. It's the perfect time for enjoying the epic Himalayan view. While the March allures visitors for full-blossom rhododendrons and bird watching.
If your main goal is for the festival in Bhutan, then never miss the vibrant Tsechu, the traditional festival dancing in landmark dzongs in Bhutan. Such as Thimphu Tsechu(Sept/Oct), Paro Tsechu(Feb/Mar) and Punakha Drubchen(Feb/Mar) and Jampey Lhakhang Drup(Oct/Nov.)
While, Jun to August is the monsoon season in Bhutan, not an ideal time for trekking in Bhutan. The muddy mountain trail and annoying leeches might compromise the overall tour experience.
3. Can I fly from Tibet to Bhutan directly?
Currently, to travel from Tibet to Bhutan, you can firstly land in Kathmandu, either by flight or overland tour from Tibet, and take non-stop flight (1h4min) the next day to Paro. There is no railway or flight linking Tibet and Bhutan, at present.
4. Why Bhutan tour is much more expensive than Tibet tour?
One of the major reasons is that the Bhutan government emphasizes on "Low Volume, and High-Value Tourism", which means instead of focusing on money-making by massive tourism, the Bhutanese government makes sure the Bhutan Tourism is sustainable and eco-friendly. You need to pay 250USD per day for the visit (200USD offseason). However, no worries! All of your accommodation, transport, and guide, and food, etc. are included.
Further Read for More Useful Guide to Tibet Bhutan Tour:
Quick Inquiry
Scan the QR code to get 1-on-1 consultation with our travel expert on Wechat.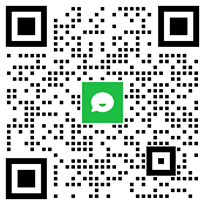 Or, leave your message below to get quick reply via email.
If you are planning to enjoy Tibet Bhutan tour, yet have no ideas of how to sort it out the details, no worries! We are ready to hear your tour plan and offer free professional consultancy and viable solutions. Please feel free to contact us.