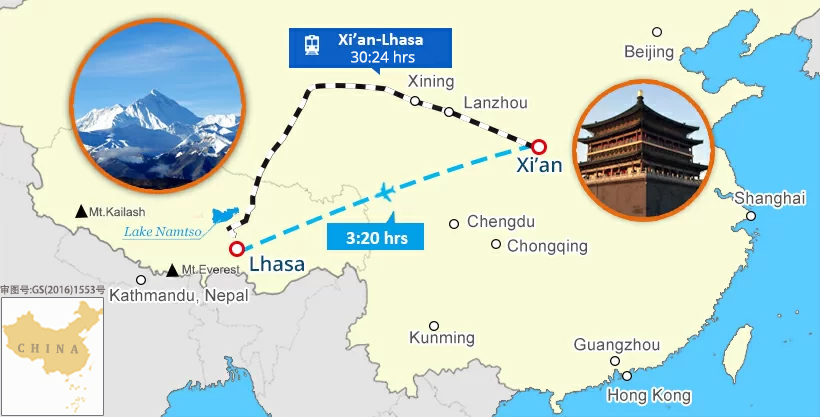 XIAN & TIBET TOURS
Xi'an, or also known as Changan, used to be the capital of Tang dynasty (618–907), the heyday in ancient Chinese history. The historical city impresses the newcomers with its rectangular ancient walls, life-size Terracotta Army and iconic Tang-style Big Goose Pagoda, etc. Given the unique cultural and historical significance, quite a number of international tourists would take Xi'an as a must-visit city before heading to Tibet.
Xi'an is about 2865.6km away from Lhasa and vital train routes like Shanghai-Lhasa train and Guangzhou-Lhasa train will pass Xi'an and keep moving to Tibet. If you do have enough time, do stop by and explore this ancient Chinese capital of over 10 dynasties.
As a pioneer of Tibet inbound tourism, we would like to facilitate your Xi'an and Tibet tour by offering services ranging from Tibet Travel Permit application, Tibet train and flight booking and hand-picked Xi'an-Tibet tour packages, and plenty of useful insiders' travel tips. So far, taking Qinghai-Tibet Railway or domestic flight to Lhasa are the two major ways to reach Tibet. And for better acclimatization to high altitude of Tibet (e.g. Lhasa has an altitude of 3658m), It's advisable to take Tibet train in and fly out.
Note: Located in south-central part of Shanxi Province, Xi'an has an altitude of 405m. Since plenty of Hui People live in Xi'an, it's advisable to learn some of the basic dos and don'ts in Muslim quarters.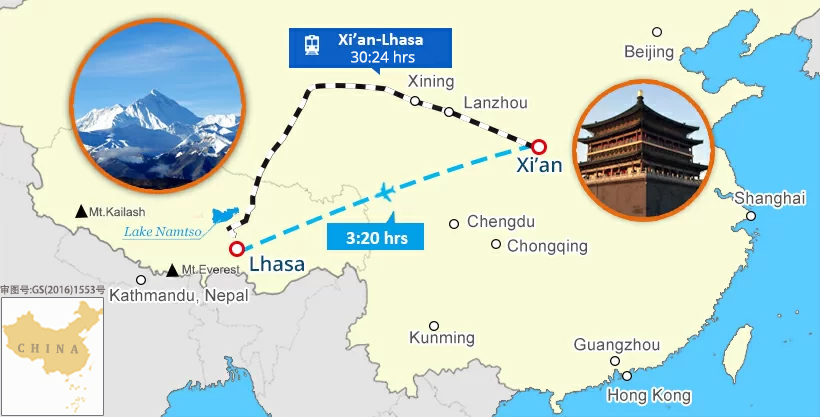 Most Popular Xian Tibet Tours by Train
Most Popular Xian Tibet Tours by Flight
How to Get to Lhasa Tibet from Xian
Xi'an-Lhasa train (Z265 /Z165) covers a distance of 2,864km and it takes 31:45h to reach Lhasa. You will travel from Guanzhong plain to soaring Qinghai-Tibet Plateau via 3 provinces. The highlights of train ride start to unfold as train enters the Gobi desert in Golmud. The grazingTibetan yaks, snow-capped peaks and massive prairie under blinding sunshine will give you a preview of typical terrain of Tibet. If you happen to take trains from Shanghai, or Guangzhou, you will make a brief stop at Xi'an railway station. If you want to tour Xi'an city, you can spend a couple of days in Xi'an, and then buy another Xi'an-Lhasa train ticket to Tibet.

Though flying from Xi'an to Lhasa is probably not the best option given the cost and tour experience, it is the most efficient way to travel from Xi'an to Tibet. You can easily take a shuttle bus or a taxi from downtown Xi'an to Xianyang International Airport. Then take non-stop flights to Tibet. Tibet Airline, Sichuan Airline, and Air China, and China Eastern Airline all have non-stop flights to Tibet. Due to the huge altitude change (Xi'an 405m; Lhasa 3658m), shortly after you land in Lhasa, never rush to visit Lhasa city. Having a good rest in hotel is vital to acclimatize to the altitude and life on Tibetan Plateau.

Xi'an to Xining by Flight and Take Train to Lhasa

The distance between Xi'an and Xining is around 879km. If you fail to book Xi'an to Lhasa train ticket during peak travel season, and never want to miss the highlights of Tibet train journey, taking a brief flight to Xining and later taking Xining-Lhasa train offer a viable alternative. In this way, you can shorten the 5 hours train ride to just 1:40h's flight from Xi'an to Xining.
Note: In addition to train and flight booking from Xi'anto Lhasa, we also offer bookings from other major cities to Lhasa, such as Kathmandu, Beijing, Shanghai, Guangzhou, Chengdu, Chongqing, Xining, etc. For budget travelers, you can sign up for a variety of small group tours in Tibet. Not only can you enjoy relatively cheaper tour price, but also will make friends with global tourists within a group. To family travelling with kids and elderly or other clients with special preference, you may work with our travel consultants to customize your Tibet tour.
How to Get Tibet Permit When Traveling to Lhasa from Xi'an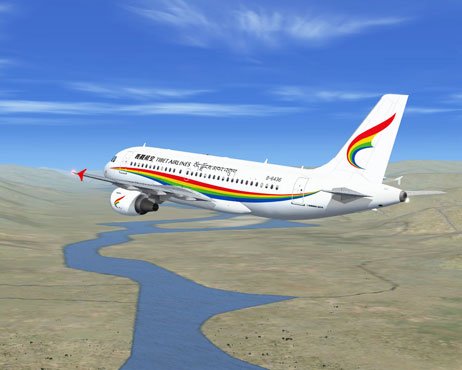 As a common practice, we will deliver your Tibet permit to your hotel in Xi'an by express, 1-7 days prior to your departure for Lhasa. It is common to get the permit even the night or a couple of hours before your departure to Tibet. In some extreme cases, our staff in Xi'an will deliver it to your hand before departure at airport or railway station. As the leading local travel agency that has organized global tourists to Tibet since 1984, we have never failed to get and deliver the Tibet permit to our clients. Please feel rest-assured.
If you take a flight to Lhasa from Xi'an, the original copy is required, while if getting to Lhasa from Xi'an by train, a printed copy is enough. Your travel consultant will handle with it perfectly according to the situation.
Why you can't get the permit much earlier?
The Tourism Bureau only accepts the permit application that is used to arrive in Tibet within 20 days. Generally, it takes 6-12 working days to issue the permit after we get the photo copy of your passport and Chinese visa. The application time depends on where you travel in Tibet, about 8-12 days to get the permit if heading to Mt.Everest and Mount Kailash, and just 6-8 days if you only travel in Lhasa City.
After we get the permit in Lhasa, we will deliver the permit to you immediately by express, and it takes at least 3 days to arrive in Xi'an. Therefore, you will only be able to get the permit within 1 to 7 days before your departure for Lhasa.
However, your personal consultant usually asks you to confirm the tour much earlier, because the earlier you provide all the required documents, the earlier we can submit to Tibet Tourism Bureau and wait for your turn.
We promise to nail visa to Tibet for every of our clients with 100% guarantee.
Advantages about Booking a Xi'an and Tibet Tour Together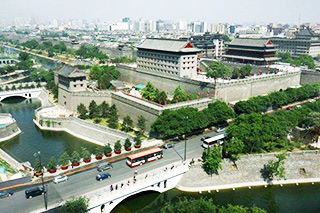 Enjoy the Most Famous Ancient Chinese Capitaland
For cultural explorers, both Xi'an and Tibet tour offer you the best opportunity to dive into the most glorious history in ancient Chinese civilization and enigmatic Tibetan Buddhist culture and history. You can trace the legends of first Chinese emperor and learn his great ambition to unify China and closely observe his awestruck Terra-cotta armies. While the second part of journey in holy Tibet would impress you with awe-inspiring Himalayan vista and magnificent Buddhist monasteries perched on lofty rugged mountains. The exotic lifestyle of deeply-religious Tibetans and shimmering turquoise lakes and vast prairie, high calorie yak meat will reveal a genuine Tibet before your eyes.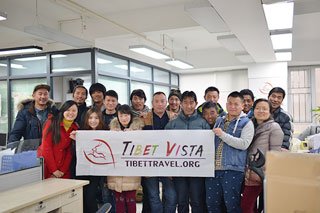 Travelling with Tibet Vista, Your First Guarantee of Lifetime Experience in Tibet
As the trailblazer of Tibet inbound tourism since 1984, Tibet Vista is a well-established Tibet tour operator, based in Lhasa. All your service in Tibet is provided by our hospitable and seasoned Tibetan staff. We are the first Tibet tour operator to run Join-in Small Group tours for budget travelers and at the same time offer private tour for tourists with unique preferences. Tibet train tour and 100% Tibet Visa application are our specialties. Over the past decades, we successfully organized more than 100 thousands tourists to visit Tibet. Now, with 4,000 clients world-wide each year, Tibet Vista is undoubtedly your top priority of Tibet tour operator for your travel. In addition, our diverse tour products and considerate tour service and travel tips will meet the demand for tourist of all ages.
Travel Tibet from Other Cities of China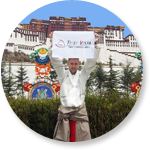 Tailor-made your Own Tour within
24 hours

.

Simply express your tour needs, we'll customize a trip plan for you. No deposit is required until you are totally satisfied with the trip plan.

Tours departure 365 days a year !

Start Customizing Now!