Tibet Meditation Trip
High above the clouds, with majestic Himalayan peaks, alpine lakes, and myriad Buddhist retreats, Tibet offers you ultimate places for absolute solitude and meditation.
Whether you are a beginner of meditation or keen to blend your Tibet journey with a scenic trek and meditation sessions or eager to find a meditative way of healing or even long for days of solo meditation at holy Buddhist hermitage or beside sacred Tibetan lakes, etc. we hear you calling and are ready to fulfill your goal with an impeccable meditation tour right for you.
As a prestigious and only local Tibet travel agency, with offices based in Lhasa, Kathmandu, and Chengdu, we offer you free service to get your Tibet permit and help you book the flight or secure the Tibet train ticket to Tibet from Kathmandu or other parts of inland Chinese cities. To guarantee tour quality, we never hire a third party contractor to run the actual tour. With the support of a team of dedicated and attentive Tibetan guides and bountiful tour resources, you can enjoy maximized flexibility for hotel choice and unexpected tour bonuses.
So, please check our experts' guide below and join the well-crafted Tibet mediation tours for an extraordinary spiritual journey in Tibet.
Basic Facts of Tibet Meditation Trip:
Religion of Tibet: Tibetan Buddhism (78.5%), Bon (12.5%), etc.
Travel Documents Needed: Tibet Travel Permit, Alien's Travel Permit (EBC, Samye, Mt.Kailash)
Tour Type:Customized Private Tour, accompanied by a Tibetan guide
Highlights of the Tour: Meditate beside legendry Buddhist retreats, lofty peaks and serene highland lakes; Meet innocent local Tibetans and closely explore Tibetan Buddhism and life of Tibetan monks; Have a dialogue between inner self and nature
Altitude Change: 3658m—4885m (depend on your actual itinerary)
Level of Fitness for Meditation: : Easy to moderate for all travelers
Best Time for Meditation: Mid-April, May, Jun, July, August, Sept, and Oct
Places to Go for Meditation: Medication cave; Buddhist retreat and hermitage; beside holy mountain and lakes across Tibet
Accommodation and Dining:Local guesthouse; hotel; camping; local Chinese or Tibetan restaurant; own food
Recommended Tibet Meditation Trip Itineraries
To help you make the most of your Tibet tour for sightseeing and meditation, our Tibet travel gurus handpicked some of the best known Buddhist hermitages and retreats around Lhasa for you to explore and meditate. Meanwhile, since you might be new to Tibet, the day-to day itinerary is designed to combine the visit to the most iconic Buddhists sites in Lhasa with leisurely hike and ample time for quiet self-reflection. So, you won't feel dull at all. And you have great flexibility to customize your own visit, so long as the Tibet travel policy permits. Our considerate and dedicated Tibetan guide and designated customer service manager and other staff of the team will ensure your travel safety and provide the best service for your soul-searching journey.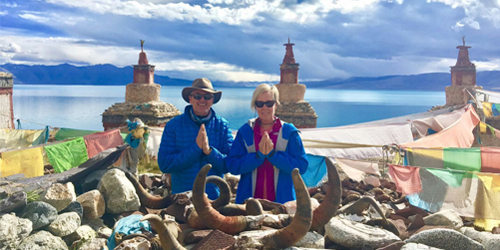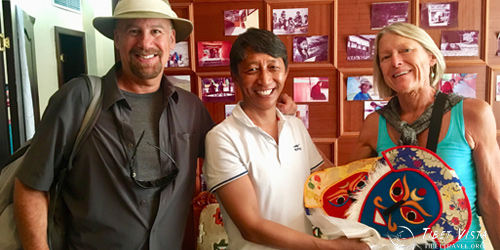 Why Book Our Meditation Tours?
Well-established local Tibet travel agency, with offices in Lhasa, Kathmandu and Chengdu to ensure you a worry-free travel
100% guarantee for Tibet permit, and reliable booking for flight and Tibet train to Lhasa
Dedicated, knowledgeable and multi-lingual Tibetan guides ensure you the best tour experience
Expertly-designed itinerary covers some of the best Buddhist sites for meditation; be flexible to tour upgrade and change
24/7 call service, designated customer service manager; systematic emergency plan
Oxygen supply, camping facilities, etc. for rental; free useful travel kits
FAQs about Tibet Meditation Trips
1.Can I travel alone for the meditation trip in Tibet?
Answer: Well, according to Tibet travel policy, international tourists can only visit Tibet via a guided tour with a Tibet travel agency. So, you can't travel individually in Tibet and find a place for meditation. Instead, you may customize a private tour and travel with the company of a Tibetan guide. It's quite useful to ensure your travel safety while offer helps like translation, etc.
2.How to get Tibet Permit for Tibet Visit?
Answer: Firstly, you need to get Chinese Visa on your own in Chinese embassy closest to you and later email the photos of your passport information page, Chinese Visa page to us for Tibet Permit application. The processing of it takes 8-9 days. After we get your Tibet Permit, we would manage to deliver it to your hotel in mainland China before you either board the flight or Tibet train to Lhasa. Tibet Permit can't be mailed abroad to minimize the chance of getting lost.
3.Can I practice meditation with Tibetan monks?
Answer: In theory, meditation consists of an essential part of Buddhist study and outsiders can't not participate in it. However, when you visit the chanting hall of some of Tibetan monasteries like Sera and Tashilunpo Monastery, you can closely watch their practice of Buddhist chanting. And with time permitting, you can find a quiet place and meditate along with the Buddhist chanting.
4.Can I sleep in Tibetan monastery for days of meditation?
Answer: Well, according to Tibet travel policy, international tourists are not permitted to sleep in the Tibetan monastery or temple. If you want a solo meditation, actually we can offer transfer service for you to spend the night in the hotel in Lhasa or local guesthouse nearby the Buddhist compound.
5.Is it safe to mediate in the wildness of Tibet?
Answer: Well, usually your travel consultant and Tibetan guide will help you choose a proper place for meditation, at a mediation cave or Buddhist retreat or beside a holy mountain or lake. As you meditate, our Tibetan guide will keep a proper distance not to disturb you while keeping a close eye on you. So. There is no need to worry about the travel safety. Have a good rest when you just land in Lhasa; and take precaution against powerful sunlight and bring wind-proof jacket for the chilly wind and enough clothes if you decide to meditate in the open air for a long time.
6.Will there be a mentor or teacher to teach me how to meditate?
Answer: Unlike a yoga course, there won't be a teacher to join our meditation tour. You may prepare a yoga blanket or a soft meditation cushion for mediation practice. Whether or not you need a light meditation music, it's totally up to you.
7.How do Tibetan monks meditate?
Answer: Tibetan monks see meditation as a crucial way to sharpen their wisdom and ultimate way to acquire enlightenment. To ordinary Tibetan monks who study and live in a Tibetan monasteries, they have Buddhist hall or special chamber for quiet contemplation. Usually, sit still and mediate while chanting Buddhist mantra. Some, even travel purposely to remote meditation caves or lofty mountain regions with little human presence to mediate and practice Buddhist chanting while rolling mala or spinning prayer wheels.
Quick Inquiry
Scan the QR code to get 1-on-1 consultation with our travel expert on Wechat.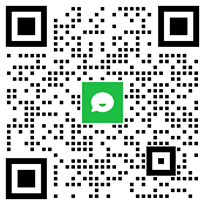 Or, leave your message below to get quick reply via email.
For More Expert's Guides to Tibet Meditation Trip:
To learn more of the life of Tibetan monks and their mediation practice in the Buddhist academy or how to better plan your mediation trip in Tibet, we offer you more detailed guide to meditation tour in Tibet. Check below and find loads of useful information.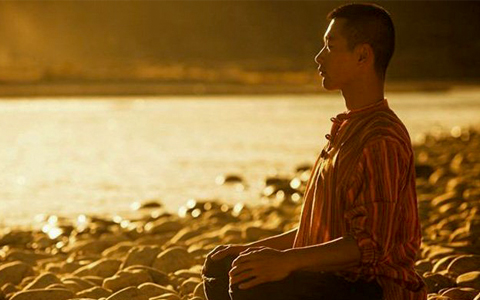 Your Ultimate Guide to Meditating in Tibet
Meditation is an ancient practice of mental training to induce deep states of concentration or a form of altered consciousness. Practically every religion has a form of meditation in the form of prayer, chanting, simple sitting & observing the breath, and work. Depending on the religion, the form and definition of meditation change.
View More
Best Places in Tibet to Go for Meditation
For many people from around the world, Tibet is one of the most ideal places to be for practicing meditation, as this vast and desolate landscape promotes a natural sense of well-being and calm, and the Tibetan Buddhist religion of the plateau can help travelers to induce and reach that state of peace that comes with meditative practice.
View More