Starting from the most popular gateway cities in mainland China, a Beijing Tibet Nepal tour will take you to fully appreciate the stunning architecture in imperial palaces and ancient military fortress, explore the holy Lhasa city, and discover Nepal, the land of Buddha via the epic Himalaya overland route from Lhasa to Kathmandu.
In addition, you can choose to take a Tibet train to Tibet from Beijing (or Xining). The 3 days and 2 nights Tibet train life will take you deep into the hinterland of the Tibetan Plateau and experience the charm of the world's third pole up close.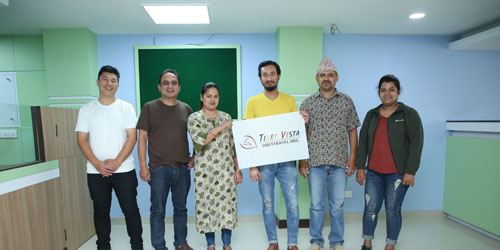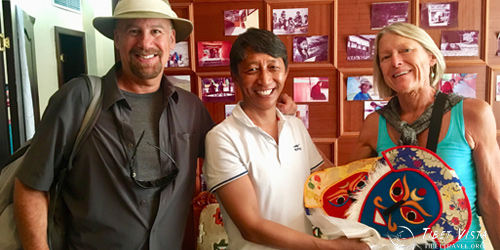 What Makes Us Different?
Well-established travel agency with offices in Chengdu, Lhasa and Kathmandu; Never use third party contractor
One-stop service with reliable booking for Tibet train, flight, travel documents in Tibet, Nepal
Life-saving gears for EBC travel, such as oxygen supply device, first-aid kit, etc.
Designated customer service manager, 24/7 call service
Friendly and seasoned travel guides in Beijing,Tibet and Nepal
Professional team's support and trusty networking inside the industry
Most Common Questions about Beijing Tibet Nepal Tour
1. What travel documents are needed for Beijing Tibet Nepal Tour?
For long tour like this, firstly you need to get Chinese Visa yourself in your country. Then our travel consultants will help you get Tibet Permit, only with which you can board the Tibet train or flight to reach Lhasa. In Lhasa, our Tibetan guide will properly handle the Alien's Travel Permit and Military Permit for the Lhasa to Kathmandu tour via EBC. While you exit Tibet to Nepal via Gyirong Port, you can apply for Nepal Visa at the customs.
Travel tips: Do plan ahead and set aside at least 20 days for applying Tibet Permit after you get your Chinese Visa. Our travel consultants will teach you the details.
2. When is the best time for visiting Beijing Tibet Nepal?
As to weather, the best time for Beijing Tibet Nepal tour starts from April to early June and Sept. to early Nov. It's the perfect time frame to enjoy the clear view of Himalayan peaks, esp. Mt. Everest in Tibet and Nepal, completely free from the influence of monsoon season. All the outdoor sports like trekking, cycling, etc. are readily available during these particular time.
One thing to remind you is that during traditional Chinese festivals, such as Labor Day in early May, and National Day in early Oct, it would be very crowded and the rise of hotel is expected. For budget travelers and those who prefer fewer crowds, late Oct. to Dec is a nice choice for travel.
Travel Tips: From Late Feb to March. Tibet is not available for international tourists, according to the tour policy.
3. Which city should I visit and which should I skip?
Admittedly, China alone is big enough for you to visit for a year. So, for the long journey from Beijing to Tibet and Nepal, you need to have a focus. For the initial part of the journey before Tibet, Beijing, Xi'an and Xining are highly recommended. You can explore two of the most important ancient capitals in China.
Or after touring China's largest saline lake in Xining, you can enjoy scenic Tibet train to Lhasa. From Lhasa, you can follow the world-class overland tour to Kathmandu via Shigatse and EBC. Then in Nepal, you can cover the famous ancient temples in and around Kathmandu, and later travel to Pokhara, Chiwan National Park and Lumbini.
More Articles giving you more information of Beijing Tibet Nepal Tour in different perspectives:
Quick Inquiry
Scan the QR code to get 1-on-1 consultation with our travel expert on Wechat.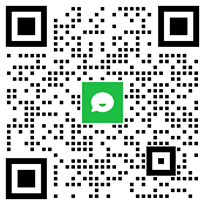 Or, leave your message below to get quick reply via email.
Travel Tibet and Nepal from Other Cities of China
If you are planning to enjoy a trip from Beijing to Tibet and Nepal, yet have no ideas of how to sort it out the details, no worries! We would like to hear your tour plan and offer free professional consultancy and viable solutions. Please feel free to contact us.