With less than 22hrs' train ride yet all the highlighted scenery of Tibet train journey, you have no excuse to deny the shortest access to Tibet via an exhilarating Xining Tibet train tour. You can easily combine your tours in Xining and hop on the Xining-Lhasa train (Z6801) which bounds for Tibet at 14:01 and arrives in Lhasa at 11:20, with a duration of 21:19hrs. While its return train (Z6802, Lhasa to Xining train) leaves at Lhasa at 9:00 and reaches Xining at 06:43, the next day.
Meanwhile, since Xining Railway Station is the converging point of multiple Tibet trains from other parts of China like Beijing, Shanghai, Guangzhou, Chengdu, Chengdu, etc., you can enjoy different departures from Xining to Lhasa in a single day. Just sit back comfortably beside the train window, the mind-blowing alpine scenery esp., from Golmud to Lhasa section will leave in awe.
So, what are you waiting for? Check the top Xining Tibet train tours we handpicked below and let us help you secure your Tibet Permit and Tibet train ticket for mesmerizing journey now.
Most Popular Xining Tibet Train Tours
Have no idea how to combine your trip in Xining with the Tibet tour by train? No worries! With over 10 year's Tibet train tour running experience for international tourists, we show you how to travel like a travel expert. Just pick your favorite itinerary form following the most popular tours from Xining to Tibet by train. You won't miss a single highlight. Besides, as you book the tour, your Tibet train ticket and the Tibet Travel Permit are all included. Pretty convenient, isn't it? So, just take your time and leave the hassle for us to take great care.
Xining Tibet Train Schedule and Timetable
Z6801 Xining to Lhasa Train Schedule
Xining to Lhasa Train Timetable
(Simple Click to Enlarge the Timetable)
Xining Lhasa Train Duration: 21h19m
Frequency: Daily
Xining to Lhasa train is the shortest train routes to Tibet. Please book your Train ticket as early as possible.
Frequently Asked Questions about Xining Tibet Train Tour
a.How to book the Xining Tibet train ticket?
Answer: Basically, you have two options: one is to book the Xining-Lhasa train ticket online by yourself; the other is via a travel agency. If you can have no language barrier or have a Chinese bank account and know how to use Apps likes Wechat or Alipay in mainland China, you may have a try. However, in reality since traveling from Xining to Lhasa is one of the most popular train routes to Lhasa, it's very likely you may end up failing to get the train ticket, esp. during the high season of Tibet travel (April to Oct. and other during other Chinese festivals), because a large number of train tickets have already been reserved by big travel agencies.
So, the best way is to book your Xining Tibet tour by train from us, the reliable travel agency. In this case, not only can your train ticket (hard sleeper) be secured but also plan your Tibet tour together. You are free from much hassle. So, Why not?!
b.How can I get my train ticket from you?
Answer: There are two situations. One is that our staff will deliver the train ticket to you in person. The other is that your travel consultant will give you the Train Booking Confirmation No. and you go the ticket office at the railway station for the ticket yourself. In this case, you are expected to arrive at the railway station much earlier (2hours will do.) because long lines occur very often in China. Get to the ticket office and show your train booking confirmation No. and Passport and Tibet Permit (or copies) to get your train ticket.
c.I'm a HK resident, do I need a Tibet Permit to take Tibet train?
Answer: Well, for the residents of HK, there is no need for you to get Tibet Permit to board Tibet train. All you need is your Home Return Permit and a Tibet train ticket. While to the non-Chinese passport holders, a Tibet permit is a must for your Tibet tour. For our clients, we offer free service for your Tibet permit application.
If you look for more privacy, soft sleeper is the best choice. The soft sleeper cabin only accommodates 4 passengers, more spacious and better equipped (such as TV, carpet, small clothes rack, etc.) You can discuss with our travel consultants to see if you need to upgrade your ticket or not. The last one is the hard seat, whose seat is not hard literally. Despite the cheapest price, it's not recommended for all you have is the seat without a bunk to sleep, esp. during the long ride.
d.Do I need to be worried about altitude sickness aboard?
Answer: Absolutely not! During the invention and construction of Tibet train, Chinese engineers have taken this issue into consideration and ingeniously solved it. The Tibet train is equipped with smart oxygen supply system. As the train reaches places with extreme altitude, such as Tanggula station (5072m), on the Tibetan plateau, oxygen will be released though the oxygen outlet in the train cabin. You may ask for the oxygen tube from the staff for the convenience of oxygen inhale. Meanwhile, the medical staff may also stay in the train for emergency.
All the travelers will respond to the altitude ascent. However, the symptom varies. And there is no need to panic. If you do feel the need to take the medication, you can buy Diamox , Rhodiola rosea (红景天) or Gaoyuanan (高原安) on pharmacist's or consult your doctor.
e.Can I have shower in the train?
Answer: Interestingly, there is no shower facilities in the Tibet train, largely due to the concern for the conservation of fresh water. Meanwhile, it can effectively reduce the chance for passengers to catch a cold, which can be a serious health issue on the Tibetan Plateau. However, hot water and water for washing face and hands and fruits are available.
f.I'm a vegetarian. Any food available to me in Tibet train?
Answer: Yes, in the dining car, you can easily check the menu and may order dishes like noodles, dumplings, and vegetable fried rice, steamed pumpkin and tomato/tofu soup, etc. Besides, during the meal times, the food trolley pulled by the staff may also sell biscuit, instant noodles and other snacks, etc.
g.Is there a restriction on the number of luggage piece one can carry?
Answer: There is no restriction on number of luggage pieces each passenger can carry. However, normally, there are some restrictions for carry-on luggage. For example: Children (refers to children whose height is shorter than 1.3m): 10kg luggage for each; Adult (common passenger): 20kg; while the width, height, length of one piece of luggage is limited within 160cm; the length of luggage in shape of pole is limited within 200cm. The weight of wheel chair of the disable does not included in luggage limitation.
Quick Inquiry
Scan the QR code to get 1-on-1 consultation with our travel expert on Wechat.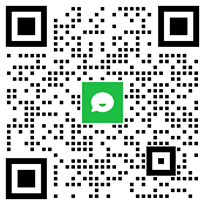 Or, leave your message below to get quick reply via email.