Tibet Train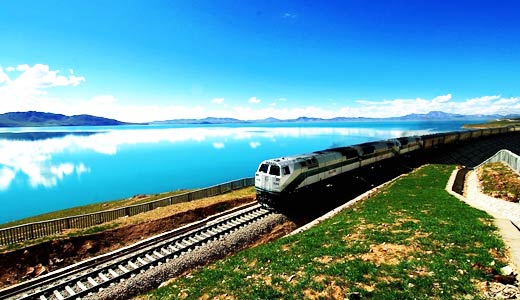 Taking a Tibet train to Lhasa can be considered as one of the world's top railroad travels. Passing through the world's highest-altitude railway, you can not only appreciate the landscape changes from Xining to Lhasa, but also enjoy the life onboard a Tibet train, the only train equipped with the oxygen supply system in the world.
Since the "road to heaven" attracts thousands of tourists from home and abroad, it is always hard to get a Tibet train ticket, especially in July, August, and early October.
Over the last decades, we, Tibet Vista, have made thousands of customers fulfill their dreams of traveling to Tibet by train. Not only do we have a good relationship with the train ticket office, but also have local cooperators in major gateway cities, like Chengdu, Xining, Beijing, Shanghai, etc. Together with guaranteed Tibet Permit application service and qualified Tibet tour arrangement, we are confident to best make your Tibet dream come true.
Tibet Vista Train Tour Services
Help you book Tibet train ticket to and from Lhasa.
Offer high quality service of Tibet Train Tours Package.
Offer FREE Tibet train information and train travel consolation.
Help you book train tickets among other cities in China.
Offer long-distance China tours by train.
ANSWER any questions or requirements about China Tibet Trains.
Trains to Tibet from Cities of China Mainland (2023/2024)
Most Popular Tibet Train Tour Itinerary Samples
The best places to start a Qinghai-Tibet train journey are from Beijing, Shanghai, Chengdu, Xining or Guangzhou. We picked out the HOT 5 Tibet train itineraries as following. Select your favorite, check more Tibet train tours or just tell us your trip plan.
Tibet Train Facilities & FAQs
Videos of Tibet Train Experience