Ultimate Packing List for EBC Trek in Nepal
EBC or Everest Base Camp trekking is considered to be one of the most adventurous and beautiful lifetime experiences in an individual's life. Scaling Everest is the task of the professional trekkers, however trekking up to Everest Base Camp is facilitated for the tourists and is a task that can be undertaken by the tourists also.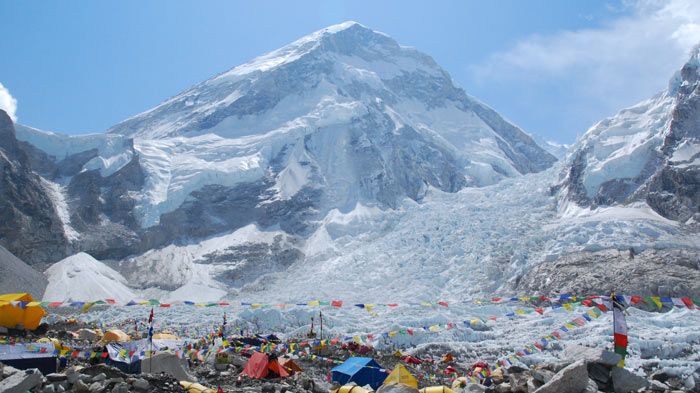 EBC Trek in Nepal
There are two base camps for the highest mountain peak in the world:One situated in the Nepal and the other in Tibet. In Nepal, the base camp has an altitude of 5364m whereas in Tibet it has an altitude of 5200m. In this article, we are going to talk about the elaborate preparations that are required to be done if you are indulging in the Everest Base Camp trekking trip in Nepal.
In-depth Guide
For making the journey to EBC, you have to remain very careful as to from where you would buy the things required for trekking and whether you would rent or not. The most important fact is that EBC trek journeys usually are high-budget trips. Hence there is no need for spending extravagantly and as a result plan the whole trip keeping the financial expense in mind.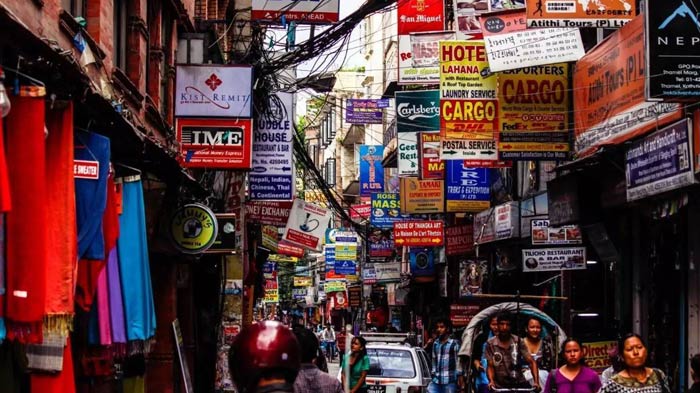 A number of shops in Thamel in Kathmandu
The first thing is that the trekking gears should be rented and not bought. Except for the personal attires like sunglasses and shoes, the other things required for the safety of the journey should be rented. For that, you will find a number of shops in Thamel in Kathmandu, where rented products are found. Do not forget to take the document confirming your rented products and also the date of rents and other valuable information.
Also in Namche Bazaar, you will find the shops for numerous things-either for the raw ingredients for cooking or for the trekking gears. You can also rent from the shops in Namche Bazaar but it is better to rent from authentic shops in Kathmandu - a bigger place. Regarding the accommodations and lodging, a number of guest houses can be found on the way as the trekking route is very famous. However it has to be kept in mind that all the accommodation sites will accept cash in Nepalese currencies only. Therefore keep in mind to carry enough Nepalese currencies along with you. This rigid law of accepting Nepalese currencies is mainly observed in the accommodations in the Khumbu area.
Also regarding the hiring of the porters - if you have fewer number of luggages, there is absolutely no need to hire porters. Porters do charge a lot of money and also your trekking up to Tengboche and Pangboche will require no porters as such. However the hiring of porters depends entirely upon you. If you feel like, you can always hire the porters.
Travel Documents
Travel documents should always be kept handy while you are indulging in a risky journey like trekking to Everest base Camp. The basic documents required are -
• Your tourism visa for Nepal.
• Three passport sized pictures should be kept as emergency.
• The good quality photocopy of the first page of your passport.
• Your passport should be kept also.
Clothes
Being situated at such a high altitude, it is definite that you will face a very chilly weather and some weather turbulences also. Therefore while making this trip; clothing should be packed very carefully. The basic clothes that you should take while you are making your journey to Everest Base Camp are -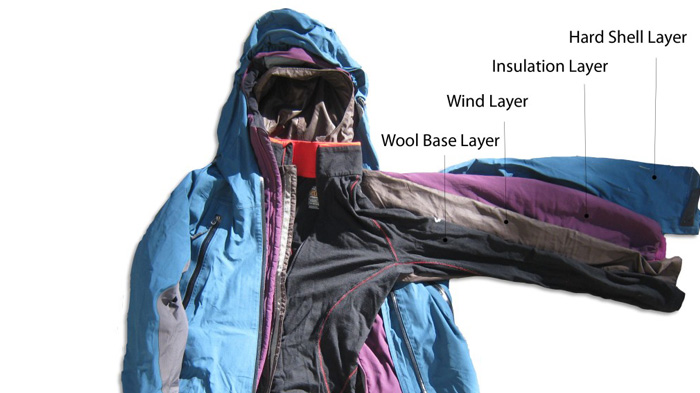 Clothes
• Woolen scarves and also hats and caps of every kind.
• Pack some woolen gloves along with you-two pairs of woolen gloves will be enough.
• Socks should positively be taken, both woolen socks and cotton socks.
• Regarding the clothing, most importantly you have to pack some woolen clothes along with you like woolen jackets and overcoats.
• However cotton clothes should also be packed sufficiently. Casuals in cottons should be taken.
• Pack windcheaters, flannels and raincoats for safety measures.
• Trousers should also be packed in woolen, cotton and also flannels.
• Inner wears should be chosen very carefully. There are two types of inner wears - cotton and specially designed woolen inner wears. But however, more than the woolen ones, cotton ones should be taken in abundance.
Trekking gears
The trekking gears are very important for trekking the EBC route. The basic trekking gears required are -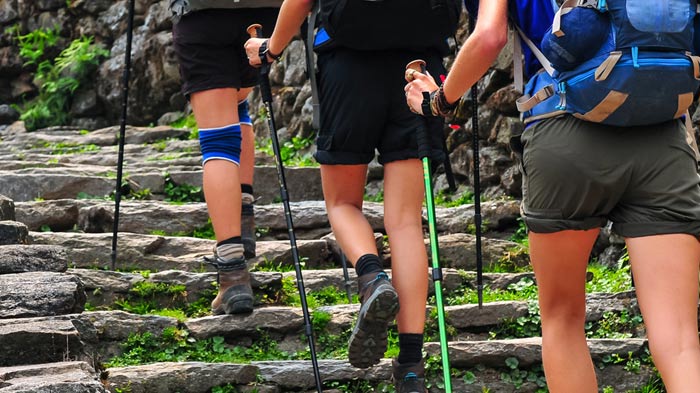 Trekking Gears
• Trekking gears should be rented and should not be bought with high cost. There are many shops in Thamel where the gears can be found. The most important trekking gear is the stick that will help you to keep balance and ascend the routes.
• Except for the trekking poles, you need flashlights and enough batteries.
• Trekking gears will also involve goggles. Despite having sunglasses, goggles are also required for trekking purposes.
Accessories
Amongst the accessories, the first thing you would require is the big backpack which would be spacious but light-weight. Amongst the accessories, the other things required would be the sunglasses, your clothing, proper hiking shoes of good qualities. Other accessories might include waterproof covers. You may also carry waterproof tents in order to camp anywhere you like. It will also be better if you carry a sleeping bag along with you. Also head torch, camera kit, batteries and chargers, solar powers, some knifes and nail cutters containing bottle openers should be carried as important accessories. You might need them and therefore these small accessories should not be avoided.
Personal Stuffs
As the packing in trekking is very important, personal stuffs should be packed with extra care. It has to be always kept in mind that Everest Base Camp trek route is quite toilsome. It is arid and remote. Therefore scarcity of material amenities is always there. And it is always better to carry your own things so that you do not have to face any difficulties. The basic personal stuffs that should be packed with care are -
• Enough of tissue papers and also baby wipes.
• Sunscreens of high SPF and UV protection facilities because in the high altitude, the sun rays result in maximum damage.
• Moisturizers to keep on moisturizing your chapped skins and prevent frost bites. • Lip balms containing sun protection system.
• Amongst the toiletry, female necessities should be taken accordingly.
• Carry your own toothbrush, toothpaste and small pouches of oils and shampoos.
• Carry your own towel and always keep extra towels with you.
• Carry insect repellants and dry shampoos also.
• Combs also can be carried.
• Foot powder spray to keep away odor after wearing socks for long.
• Sponges or flannels.
• Soaps.
• It is better to keep everything personal and especially the toilettes should be kept absolutely personal.
First aid and medicine
Travelling to such a high altitude means that you must need first aid to overcome the small cuts. Also the condition of the road is not that much smooth and trekking involves enough cuts and blisters. Therefore an elaborate first aid kit should also be packed. The basic contents of your first aid kit will be -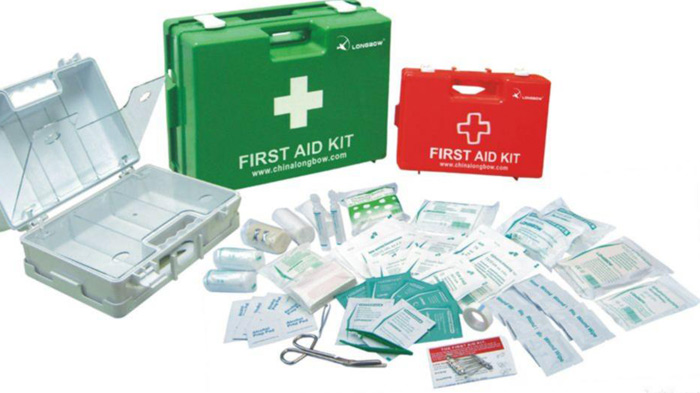 First aid and medicine
• Band-Aids.
• Bandages.
• Blister plasters to attend to your blisters if required.
• Painkillers or ibuprofen.
• Medicines of all kinds such as for diarrhea, altitude sickness and other such diseases.
• Take the purification tablets to purify the water before drinking.
• Also keep digestion syrups so that in that cold, no digestion problems are faced.
• Keep ointments, especially antiseptic creams to combat any injury.
Food and beverage
As has been already mentioned, dining facilities can be found in the way to EBC. The various accommodations that provide facilities to spend the night also provide the customers with variety of meals. Also in the base camp area, you will get the tea house to have meals from. The food is more or less hygienic. However, even if you have slight query regarding the quality of food, carry the raw ingredients and cook your food. Also you can carry dry foods, especially chocolates and food reach in carbohydrates. Also instant foods like noodles are a savior in this journey.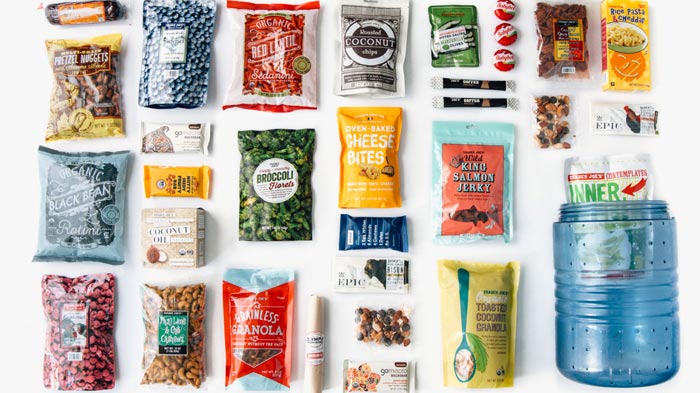 Food and beverage
Regarding the beverages, if you carry raw ingredients and flasks, you can carry your own coffee or tea. That will keep your body warm. Positively carry your own packaged drinking water. Do not drink waters from the flowing streams, no matter how enticing they look. Carry your own packed water and purify them with the tablets.
Thus, these are the basic preparations to be taken while planning an EBC trek in Nepal.
Join-in Nepal Everest Base Camp Trekking Tours
Recommended Nepal Everest Base Camp Tour Packages