Ultimate Packing List for EBC Trek in Tibet
Everest Base Camp or EBC trekking is regarded as the most beautiful and adventurous lifetime experience of one's life. Scaling the Everest is not a cup of tea for everyone. Only the professional can conquer it. But EBC trek is open for all tourists and they can also undertake it. Everest has two base camps, one in Nepal and the other one is in Tibet. The camp in Nepal is 5363m above the sea level the one in Tibet is 5230m above the sea level. Nepal camp is called the south base camp and Tibet is called the north base camp. In the following content, we are discussing the preparation to be made if you are interested in EBC trek in Tibet.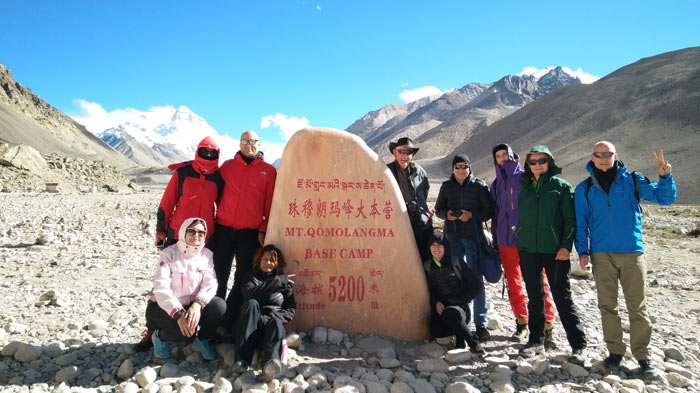 EBC Trek in Tibet
It is one of the best wilderness and cultured tours in Tibet, which begins from friendship highway and passes through the most beautiful landscapes on the Earth. You will pass through small Tibetan settlements and will see nomadic herdsmen roaming here and there all across the arid plains of Tibet. The cultural wealth is equally fascinating. You may explore the culture of Tibet in Lhasa and spend time in Jokhang temple and Potala Palace. After leaving from Lhasa, drive across the country and stay at the best traditional hotels there. Towns like Shigatse and Gyantse have further monasteries which will immerse you in the glorious Buddhist culture. Thus, to feel this glorious essence of Mount Everest, one should trek to EBC, for at least once in his lifetime.
During your journey, be careful with the things you need at the time of trek, from where they will be available, you will take it on rent or will buy it, etc. The basic fact to keep in mind is that trips like EBC are usually high budgeted. Thus keep your overhead expenses in control. You can rent the trekking gears and need not to buy them. All except your personal attires, for example, shoes and sunglasses etc. should be acquired on rent. There are many shops in Lhasa from where you can take rented things. Always take the document which confirms your rented products, their date of renting, and all other necessary information.
Regarding lodging and accommodations, you may find a number of rest houses on your way of the trek. It should be noted that accommodations will accept cash only in the currency of China. Therefore keep sufficient cash with you. Also, there is no need to hire porters if a number of your luggage is less. Porters charge a huge sum of money. But if you find a need of hiring them, they are always available for your service.
Join-in Tibet Everest Base Camp Trekking Tours
Clothes
Being at such an altitude, it's sure that you have to face a chilled weather and some of its turbulences too. Therefore, while you are on EBC trip, pack your clothes very carefully. The basic essentials that might be needed there are: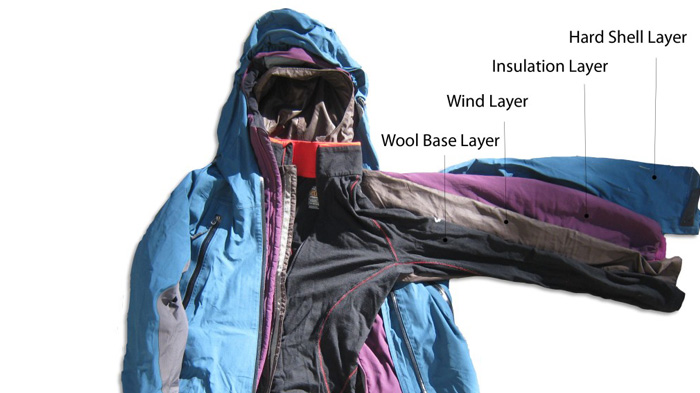 Clothes
• Hats, caps and woolen scarves of every type.
• A pair of woolen gloves.
• Both cotton and woolen socks.
• Overcoats and woolen jackets.
• Even cotton clothes are needed. Keep all your casual stuff in cotton.
• Pack raincoats, flannels, and windcheaters for safety measures.
• Trousers should be in both cotton and woolen.
• Choose your inner wears very carefully. Take both cotton and woolen inner wears but go for cotton wears the most.
Trekking Gears
Trekking gears are most important while trekking to EBC. The basic gears required in trekking are: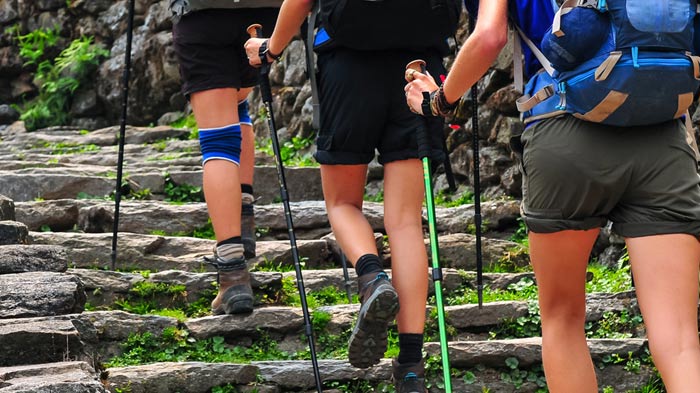 Trekking Gears
• Bring rented trekking gears instead of buying it as they are quite costly. You can find these gears at many shops in Lhasa. The stick which helps the trekkers to balance themselves and ascend on the routes.
• Other than the stick, you also need sufficient batteries and flashlights.
• Goggles are also counted among trekking gears. Though you may have sunglasses, still you need goggles for trekking.
Accessories
The first and the foremost thing you require is a big bag which is spacious enough but light in weight. Other things which you require include hiking shoes, proper clothing as per the weather and that too of a good quality. Other accessories may include covers that are waterproof. You also need waterproof tent so that you may camp anywhere as you like. It is also good to carry sleeping bags with you. Bottle openers, nail cutters, knife, solar powers, chargers and batteries, camera kits, head torch are important accessories to carry.
Personal Stuffs
You must pack your personal stuff with a little extra care. Always remember that EBC trek route is a bit toilsome. This is very arid and remote region. Therefore there is always a scarcity of amenities. So you must carry your own stuff with you so that you may not face any difficulty there. The basic stuff that you need there includes:
• Sufficient newspapers and baby wipes.
• High SPF sunscreens in high altitudes, as the sun rays, cause maximum damage to the skin.
• Moisturizers for keeping the chapped skin moisturized and preventing frostbites.
• Lip balms that contain sun protection vitamins
• Necessary toiletries, especially for females should be carried.
• Carry your toothpaste, toothbrush, and pouches of shampoos and oils.
• Carry towels and even some extra pair of towels too.
• Carry dry shampoos and insect repellents also.
• Combs should also be carried.
• Also, carry foot sprays to keep odor of socks away for long.
• Flannels or sponges.
• Soaps
It is good to keep all your stuff personal, especially all the toiletries are absolute to be kept personal.
Altitude sickness while trekking
Altitude sickness is the most common problem while you trek to EBC in Tibet. It is the result of ascending too rapidly over an elevation of 3000 meters. You will experience following initial symptoms if you are suffering from altitude sickness:
• Reduction in urine output
• Nausea, vomiting
• Dizziness, confusion, light headiness, disorientation
• Loss of appetite
• Persistent headache.
• Heavy legs, lassitude, fatigue, weakness
• Breathing irregularity and breathlessness
• Face and hands swell up
• Sleeplessness or insomnia
If the symptoms stated above appear, one should stop ascending ahead. Prolonged sickness could lead to severe problems and may even cause death. The basic remedy to it is walking at a lower altitude. Experienced trekkers suggest taking ample rest before and after trekking.
Medicine and First Aid
If you are traveling at high altitudes, you should keep first aids and medicines to treat small injuries and problems. As the condition of the road is not smooth, the trekkers may have to face blisters and cuts. Therefore a first aid kit should be well prepared. Take Diamox with you. It is a medicine to counter the ill effects of high altitude sickness. Take it at least 24 hours before you start the trek or take it when are feeling the symptoms of it. The basic essentials of your first aid kit should be: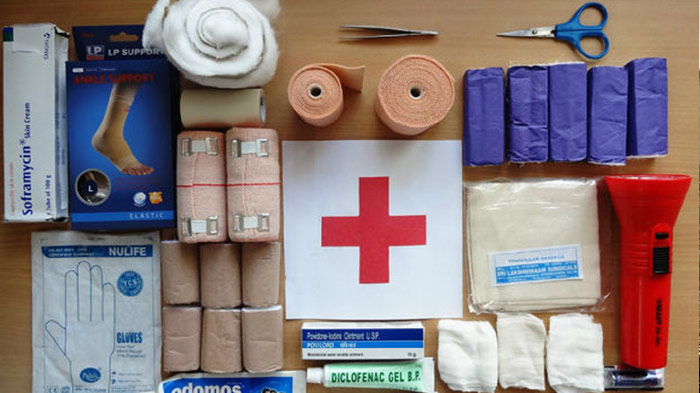 Medicine and First Aid
• Keep antiseptic creams, ointments for treating injuries.
• Keep syrups for digestion so that no problems in digestion are faced.
• Take tablets to purify drinking water.
• Medicines of all types such as altitude sickness and diarrhea are kept.
• Ibuprofen or painkillers.
• Blisters plasters that could attend your blisters.
• Band-Aids.
Beverages and food
The food may or may not be hygienic. If there is any doubt regarding the meal quality, then it's better to keep the raw ingredients with yourself and cook the food of your own. You may also carry chocolates, dry fruits and carbohydrate-rich food with you. Instant noodles can be a life savior for you in the journey. Drink at least 3-4 liters of water a day while trekking. Never allow your body to get dehydrated. The water should be boiled.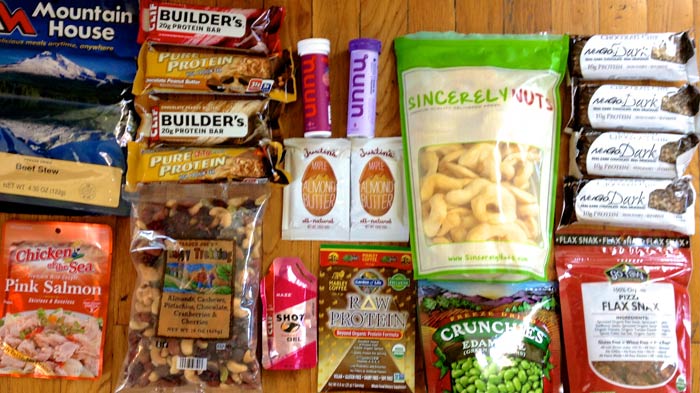 Food and beverage
If we talk about beverages, carry raw tea and coffee along with cups and flask with you. These drinks help you in keeping your body warm. Also, carry your own drinking water with you. Never drink water from flowing streams and rivers, no matter how clean they may appear. Carry packed water with you along with tablets to purify it. Avoid those beverages that contain alcohol. Also, give up cigarettes while you are on the trek. It is obvious that no one wants a hangover and experience altitude sickness. Moreover the air there is thin and it is very hard to breathe through mouth or nose there. So smoking is no option there. Reserve your tobacco and liquor for the last day when you will be back to Lhasa.
The Himalayan grandeur will inspire you a lot and you will again plan for it. Make sure to make all the necessary arrangements before leaving.
Recommended Everest Base Camp Tour Packages