Tibet Nepal Tour, an epic trans-Himalayan journey with over 1300km, has been the hottest tour experience to fearless explorers for centuries. However, even for the most experienced travelers, you might feel overwhelmed by the detailed planning and time-consuming research.
To make it easier for your tour preparation, we offer you the easy-to-use guide to Tibet Nepal tour in all aspects, such as how to get necessary travel documents, how to make your tour budget and what is the best time for Tibet Nepal tour, and how to find reliable tour operator, etc.
With our office based on both sides of the Himalayas, i.e. Lhasa and Kathmandu, you can get the most reliable and hassle-free Tibet Nepal tour service. We never sell our clients to the third party contractor yet fully dedicated to your needs. So just check our expert's Tibet Nepal travel guide below and get ready for an eye-opening adventure across the majestic Himalayas.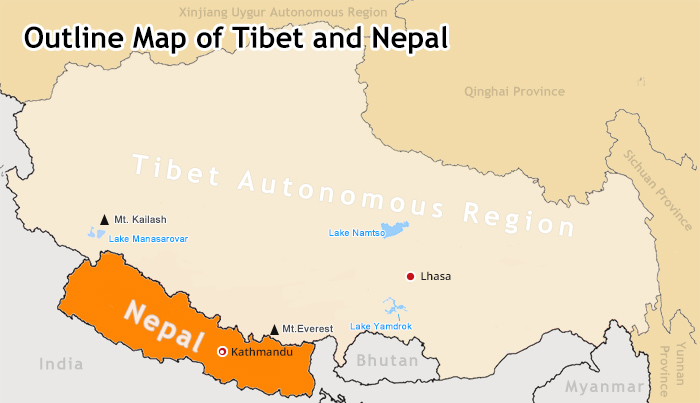 View Large Tibet Nepal Map
Facts about Tibet and Nepal
Tibet
Capital: Lhasa
Languange: Tibetan
Visa: Tibet Travel Permit
Total Area: 1,228,400 square km
Altitude: Over 4,000m above the sea level on average
Religion: Tibetan Buddhism, Bon, others
Currency: Chinese Yuan (CNY)
Best Travel Season: April to early Feb
Best Known for:
Tibetan monasteries; sacred lakes; Mt.Everest tour; Mt.Kailash kora; Lhasa to Kathmandu overland tours, etc.
How to Enter Tibet:
Flight/Tibet train from mainland China; flight/overland from Kathmandu.
Nepal
Capital: Kathmandu
Languange: Nepali, Maithili, others
Visa: Tourist Visa
Total Area: 147,181 square km
Altitude: Range from less than 100m (south) to above 8,000m (north)
Religion: Hinduism, Buddhism, others
Currency: Nepalese Rupee (Rs)
Best Travel Season: March to May; Sept. to Feb.
Best Known for:
Medieval temples; EBC and Annapurna trek; Chitwan Jungle Safari; Buddha's Birth Place; Other outdoor sports.
How to Enter Nepal:
Flight/overland from Tibet, India and other places.
The Cheapest Way from Lhasa to Kathmandu

Currently, there are two main options to enjoy this epic trans-Himalayan journey: by flight and overland.
Tibet VS Nepal - touring Tibet or Nepal

Still have no idea which place to go? Visit one or travel to both? No worries! Get inspired from our travel experts' insider tips and guides.
Best Time to Visit Tibet Nepal

The best conditions for majority of visitors to both Tibet and Nepal is during spring and autumn.
How much for Tibet Nepal Tour?

How Much Does a Tibet Nepal Tour Cost? Can I Tour Tibet Nepal on a Budget? Yes, you can.
More Tibet Nepal Basic Facts

Find out more intriguing facts about Tibet and Nepal travel, such as dining and accommodation, and major tourist cities, and festivals, etc.
Gyirong Port - Tibet Nepal Border Crossing
Arguably, to get the quintessential tour experience of Tibet Nepal Tour, traveling overland from Lhasa to Kathmandu via Gyirong border is the best choice. Check the Tibet Nepal overland tour below from the key information you need, such as the road condition, Sino-Nepal border, travel documents and other insider tips.
>> View All Borders between Tibet and Nepal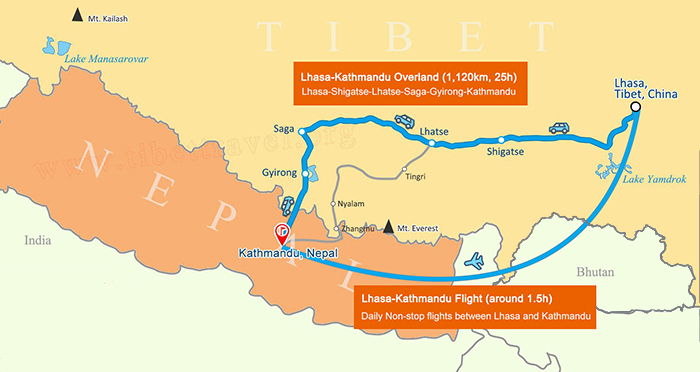 Tibet Nepal Tour Visa and Tibet Permit
For Tibet Nepal tour or Nepal Tibet tour, getting the indispensable travel documents are of primary importance. We teach you how to get these key permits such as Tibet Travel Permit (also known as Tibet Visa) and China Visa or China Group Visa for traversing between Tibet and Nepal.
How to Get to Tibet from Nepal and to Nepal from Tibet
What is the best way to travel from Tibet to Nepal?
What is the best way to get to Kathmandu from Lhasa ? By air or by land? Check the answer offered by our experienced Tibet Nepal travel expert.
See the Best Way to Go
Nepal and Tibet Mount Everest Travel Guide
Is Mount Everest in Nepal or Tibet? How to visit the Everest Base Camp in Tibet and Nepal? Here are the detailed information about Everest Base Camp Tour in Tibet and Nepal
Everest Base Camp in Tibet
Altitude: 5200m
Best Travel Season:
April to mid-June; Sept to early Nov.
Popular Trekking Route:
Old Tingri to EBC Trek; EBC to ABC Trek; Trek in Gama Valley in the Eastern Slope of Mt. Everest
How to Get There:
Travel overland from Lhasa to EBC; Travel Overland from Kathmandu to EBC via Gyirong Port and Old Tingri
Everest Base Camp in Nepal
Altitude: 5364m
Best Travel Season:
March to May; Sept to Nov
Popular Trekking Route:
Trek from Lukla to EBC; EBC trek via Gokyo Valley ; Annapurna Base Camp Trek; Annapurna Circuit Trek
How to Get There:
Flight to Luka to EBC; Flight/Overland to Pokhara for the Annapurna Trek
EBC in Tibet or Nepal

Traveling to EBC in Tibet and Nepal varies greatly. How to plan the tour, either for trekking or pure sightseeing? Check for more travel expert's guide and top things to know before visiting.
More Tibet Nepal Trekking Guide

Form packing list to the best trekking seasons in Tibet and Nepal and other highlights of most popular trekking regions in Tibet and Nepal, dining and accommodation, and other dos and don'ts of trekking in Tibet and Nepal, you won't miss a single handy tips. Find out more before hitting the road.
Frequently Asked Questions about Tibet Nepal Tour
1. How to travel from Nepal to Tibet or in reverse?
Answer: Well, to travel from Nepal to Tibet, firstly you need to book a guided tour with us at least 25 days in advance. Then you fly to Kathmandu and give your original passport to our staff to apply for China Group Visa, the processing of which takes at least 3 business days. Then, you may choose to either take Kathmandu-Lhasa flight (1h30min) or travel overland from Kathmandu to Lhasa via Gyirong border, EBC, and Shigatse (around 8 days).
If you intend to visit Nepal after visiting Tibet, you join our classic 7-day Lhasa to Kathmandu overland small group tour. You will follow the scenic Sino-Nepal friendship Highway and travel past Shigatse, and explore EBC and final exit Tibet via Gyirong border with Nepali Visa. Though taking the Lhasa-Kathmandu flight saves much more time, the incredible close exploration of Himalayan view and cultural encounter along the way are much compromised.
2. What is the best time to visit both Tibet and Nepal?
Answer: If you want to enjoy the jaw-dropping vista of Himalayan peaks or enjoy trekking in both Tibet and Nepal, then the best time to visit them shall be in April, May, and Sept. and Oct. If what you care most is the travel budget, then visit Tibet and Nepal from Nov to early Feb, you can enjoy considerable discount as to hotel, transportation, entry fee and far less crowded attraction, etc.
Do remember from around mid-Feb to entire March, Tibet is not available for international tourists. Whereas the monsoon season from mid-June to August in Nepal gets much more downpour than what Tibet has. So, double check the weather forecast before you book the tour or you may consult our travel consultants for the latest information.
3. How many days are needed for Tibet Nepal tour?
Answer: If you travel overland from Tibet to Nepal, the minimal days you need to enjoy the tour is around 10 days. You spend 3 days in Lhasa for both Lhasa sightseeing and the acclimatization to Tibetan plateau. Then from day 4 to day 7, you embark on your epic trans-Himalayan journey from Lhasa to Shigatse via Gyantse and gradually move to EBC, Old Tingri, and finally end up at Gyriong town before crossing Gyirong border to Kathmandu. And from Day 8-9, you spend two days covering landmark attractions inside and around Kathmandu. The last day for the onward flight back home.
However, you prefer to cover all the highlights of Tibet Nepal tour, you need to budget at least 15 days in Tibet and at least 10 days in Nepal. In this case, you can visit both EBC and Mt.Kailash in Tibet and travel overland to Kathmandu and enjoy a loop tour from Kathmandu to Ngrkot and enjoy the amazing sunset of Himalayas and travel southwest to Chitwan and experience the Jungle Safari, further heading to Lumbini, the birthplace of Buddha and finally travel back to Kathmandu via Pokhara.
4. Can I visit Tibet independently without booking a tour?
Answer: According to Tibet travel policy, independent travel or traditional way of backpacking is not available for international tourists. So, you can only visit Tibet by booking an organized tour with a licensed Tibet travel agency, and depend on which to get your Tibet Travel Permit to legally board the flight or Tibet train to Tibet. If you travel from Nepal to Tibet, China Group Visa and Tibet Permit are both needed.
5. Is it better to start my tour from Tibet or from Nepal?
Answer: In fact, no matter where you start your journey, either from Tibet to Nepal or Nepal to Tibet, the journey itself can't go too wrong. It has more to do with which place you find it more convenient to travel. And of course, the tour experience would be quite different.
If you begin your tour from Tibet, you may choose to have a brief tour around your favorite Chinese cities like Beijing, Shanghai or Chengdu, Xi'an, etc., before heading to Lhasa by flight or Tibet train whereas if you first visit Nepal, you will first enjoy the Himalayan Range and gradually travel to holy Lhasa.
One thing to mention, since Nepal has much lower altitude than Tibetan Plateau, so travelling from Lhasa to Kathmandu gives you much more time than for acclimatization. Thus travelling in this way can greatly minimize the occurrence of acute altitude sickness.
6. How much would it cost for Tibet Nepal Tour?
Answer: The actual tour cost for Tibet and Nepal tour varies greatly for different travelers with varied preferences and tour activities. You may make your budget by considering the following aspects, such as, travel documents, hotel, dining, transportation, tour package, travel season, other personal expenses, etc.
Roughly, an estimated cost from 1200USD to 2000USD is needed to enjoy the Tibet Nepal tour. A viable way to save your cost is by joining our small group tour and travel in the low season. For more detailed information and options, please feel free to contact our travel consultants.
Quick Inquiry
Scan the QR code to get 1-on-1 consultation with our travel expert on Wechat.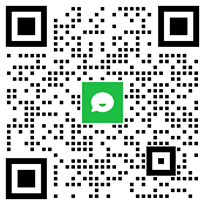 Or, leave your message below to get quick reply via email.
Most Classic Tibet Nepal Tour Packages
The following top 4 classic Tibet Nepal Tours are highly recommended for you, esp. the first-timers to experience the exotic culture and region for the trans-Himalayan overland tour from Tibet to Nepal.