How to Get Nepal Visa? Can I Get Nepalese Visa On arrival?
Before travelling to Nepal, getting a Nepalese visa is one of the most important things to do. And the country has made it easy to obtain its Visa, through offering the service of Visa on arrival. Read the article to know the details about how to get a Nepalese Visa in different ways.
How to Get a Nepal Visa?
Obtaining a visa for Nepal is relatively simple, and can be done in one of two ways: Visa on Arrival or at Embassy. Visa fees can be paid for in a variety of currencies. Credit cards, Indian rupees and Nepali currency are not included in the payment options.
Embassies will accept all of the currencies for payment, and while the airport entry point may accept different currencies, they do prefer U.S. dollars. All of the border crossings will ONLY accept U.S. dollars as payment.
1) Get Nepal Visa On Arrival
The Visa on Arrival service for Nepal is complete and available at all of the entry points into Nepal. The most convenient entry point for the Visa on Arrival is at the Tribhuvan International Airport in Kathmandu.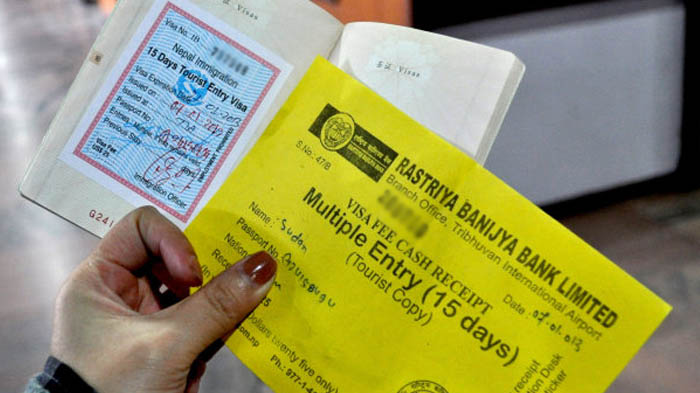 It is convenient to get Nepal Visa on Arrival.
The process is simple, and you can make the application by handing over your completed application form, two passport-sized photos, and your passport, complete with visa fee, to the immigration officials at the entry desk.
Processing of the Visa on Arrival normally takes just an hour, even in the busiest periods, and if there are only a few applicants, can take as little as 15 minutes. The costs are also the same as applying for the visa from an Embassy, and all visas issued at the airport are multiple entry visas.
There is also the option of choosing to enter Nepal from Tibet or India through one of the overland border crossings. With several places from which to enter Nepal overland, it has never been easier to enter this beautiful Himalayan country.
2) Get Nepal Visa at Embassy
Using the visa services of the nation's embassy has always been the way to obtain a visa, and with Nepal, it is no different. Applications for pre-approved visas takes around three working days, and the cost depends on which visa you will be applying for.
There are multiple options for the length of visa you apply for, and the cost varies for each. The 15-day visa costs US$ 30, while the 30-day visa is just US$ 50, a 90-day visa is also available for US$ 125, and according to the Nepal Immigration Office, all visas are now multiple-entry visas.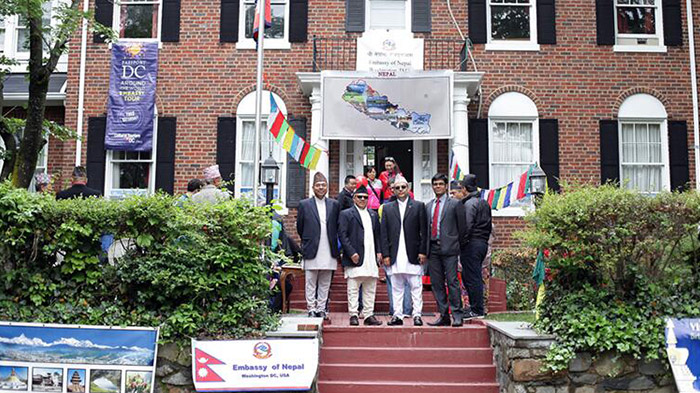 Nepal Embassy in Washintong D.C.
The application process is relatively simple, and requires just your original passport with one blank visa page and valid for at least 6 months after your date of departure from Nepal, two passport-sized photos, the completed application form, and the relevant fee.
The visa can be obtained from any Nepali Embassy or diplomatic mission around the world, and does not have to be the one in your home country, as there are not offices in every country. To apply in another country, simply show proof of your resident nation. The visa is valid for six months from the date of issue.
3) Can I Get a Nepal Visa online?
Well, currently you cannot apply for a Nepalese visa entirely online. However, you can fill in the application form online in advance before arriving in Nepal, at the website of the Nepali Office of Immigration (http://nepalimmigration.gov.np).
The online application can only be done within 15 days of the date you intend to enter Nepal, and you will need the address of the hotel you will be staying at and a digital copy of your passport photo to upload.
Once the application is complete, you will be given a confirmation receipt to show to the immigration desk on your arrival in Nepal, along with your passport and the relevant visa fee. Then you will get the issued Nepal visa.
Visa Entry Points in Nepal
There are currently nine entry points into Nepal, one airport and eight overland border crossings, seven from India and one from Tibet Autonomous Region of China. All of these entry points allow Visa on Arrival.
1) Tribhuvan International Airport
Nepal only has one international airport, the Tribhuvan International Airport, which is located around 6 kilometers from the center of Kathmandu, the Nepali capital. The airport can handle all the Visa on Arrival applications, and online application submissions, and the processing time for the Visa on Arrival is normally around an hour.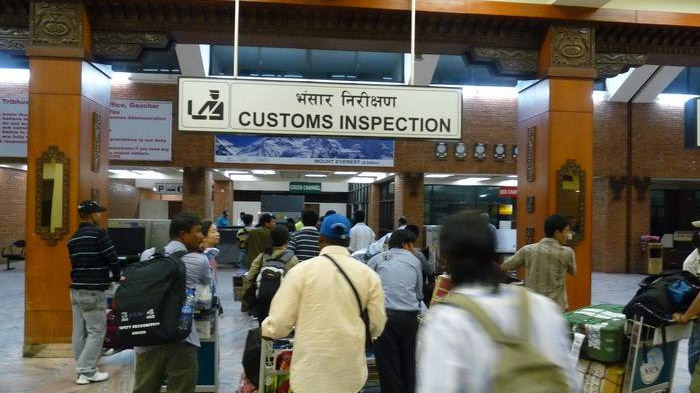 It is fast to get your visa at Kathmandu Airport.
2) Nepal - Tibet border: Gyirong Port
Gyirong port is the replacement for Zhangmu/Kodari, and is a little further northwest along the Sino-Nepal border. However, this route is easily accessible from China, as there are good paved roads that run all the way from Lhasa to Gyirong Port. The Visa on Arrival service is frequently used here by international travelers ending their Tibet tours with a trip into Nepal. This means that sometimes, the queues for the visas can be quite long.
On the Nepali side of the border, there are regular buses that run from Rasuwagadhi Fort, on the Nepali side of the Resuo Bridge, to Kathmandu, which take around 6 hours to make the 120-kilometer trip. However, the roads are not the best, and much of the initial stretch of road from Rasuwagadhi Fort to Bidur are just dirt or gravel roads.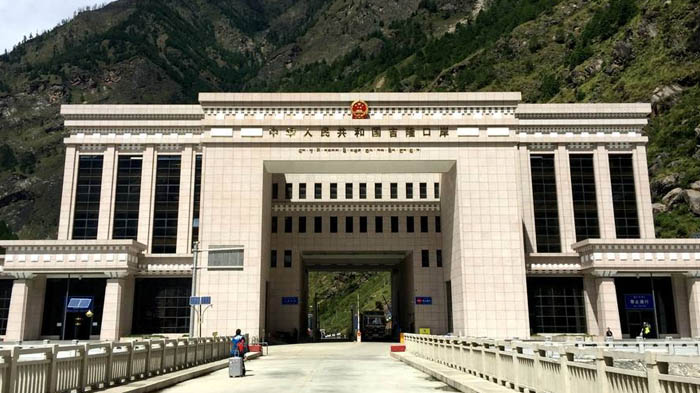 For the Tibet-Nepal overland trip, you can get the Nepal Visa at the Gyirong Port.
3) Nepal - India border: Kakarbhitta
Lying in eastern Nepal, Kakarbhitta is a popular entry point to Nepal from northeast India and West Bengal or Sikkim States. The entry point to Nepal and Kakarbhitta is from Panitanki in Darjeeling, and it is a 15-hour drive or bus ride to Kathmandu. Regular buses do leave Kakarbhitta daily for the Nepali capital, and it is a good route if you are intending to visit the Chitwan National Nature Reserve.
4) Nepal - India border: Birgunj
Raxaul to Birgunj in Nepal is the most popular crossing point from India to the Himalayan nation, and is very convenient for those traveling from Kolkata. Direct trains from Kolkata and many other places run to the railway hub at Raxaul Junction, from where it is a short walk across the border. It is also a short 6-7-hour trip to Kathmandu from Birgunj, and just 8 hours to Pokhara.
5) Nepal - India border: Belhia, Bhairahawa
The crossing at Belhia is the westernmost crossing point in Nepal, and is favored by those traveling from Uttarakhand and northwest India. It is also the quickest way to Kathmandu from New Delhi, as well as the most rural route. However, while it is convenient on the Indian side of the border, it is a 15-17-hour drive to get to Kathmandu from the farthest west of Nepal.
6)Nepal - India border: Jamunaha, Nepalgunj &Mohana, Dhangadhi
While the last two are open to international travelers as well as Indian nationals, these two border crossings in western Nepal are out of the way and hard to get to. International travelers rarely use them, and even the Indians heading for Nepal prefer to take the border crossing at Belhia than travel to wither Jamunaha or Mohana.
Nepal Visa Exemptions
A visa is required for the nationals of every country in the world, with the singular exception of India. Indian citizens with passports or government IDs can enter and leave Nepal with complete freedom of movement, and no costs at all.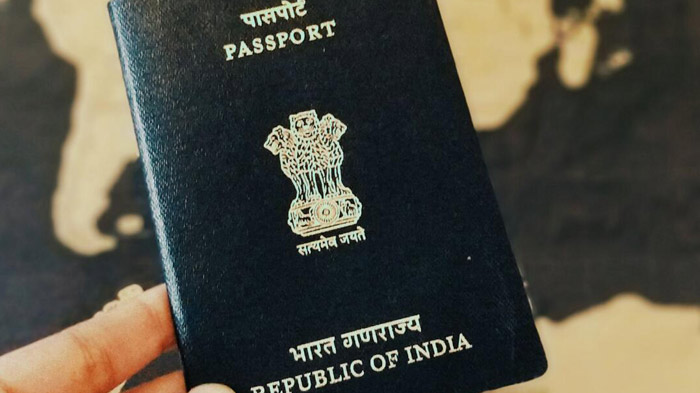 People with Indian passport can visit Nepal without a visa.
For Chinese citizens, and the holders of Hong Kong or Macau passports, there is a requirement to have a visa to enter Nepal, although Chinese citizens have an exemption for payment, and the visa is free for tourists. For all other types of visa, the standard fees will apply.
Also, the other six members of the South Asian Association for Regional Cooperation, Afghanistan, Bangladesh, Bhutan, Maldives, Pakistan, and Sri Lanka, also have a visa fee waiver for a period of 30 days, for any type of visa.
Nepal Visa Extensions and Renewal
Extending your visa in Nepal can be done easily at the Immigration Department offices in Kathmandu and Pokhara. Standard tourist visas can be extended up to a maximum period of 150 days from the initial date of entry, and the normal turn-around time for extensions is within the same day.
The cost for the extensions starts at US$ 45 for the first 15 days of extensions, and then three dollars per day for every day over that. Along with the application form, passport and fee, you will need to submit a new photo.
Conclusion
There are two ways for one to get a Nepal Visa: One is the On Arrival at Kathmandu airport or an overland border crossing; the second is at the Nepali Embassy in your home country or a third country. Generally the process is simple, and you can complete the application form online in advance. For more questions, please feel free to contact us or leave your comments below.