UK Singer Graced the Lhasa City with Her Haunting Vocals
Filled with other worldly highland landscape and mysterious Buddhist culture, Tibet is not only a holy grail for thrill seekers but also a great source of inspiration for global artists, photographers, painters, fashion models, filmmakers, etc. you name it. Years of Tibet tour operations give us the privilege to travel with so many talented men and women to every corner of the Tibet.
Luckily, at the end of May this year, we were so glad to have received a brilliant English female singer Joss Stone and her brother Harrison, and Leon, a great guitar performer for a brief music tour in Lhasa.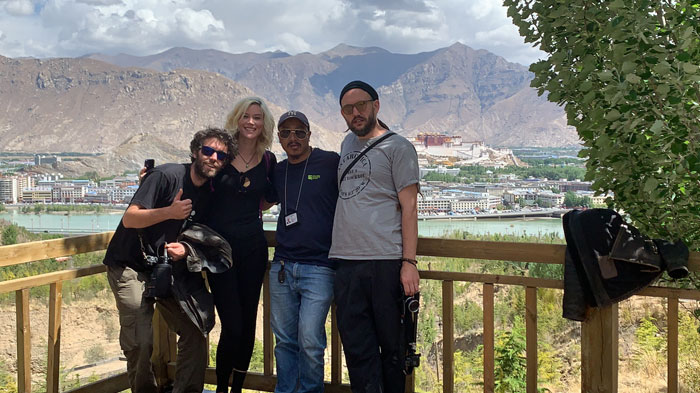 Joss and her team visited Lhasa with our Tibetan guide Namgyal
"We came to see this place and to make music, experience the music of the holy place" Joss said. To make sure our music crew can enjoy the authentic Tibetan experience while getting inspired in short 3 days, a well-designed private tour is made for our English friends.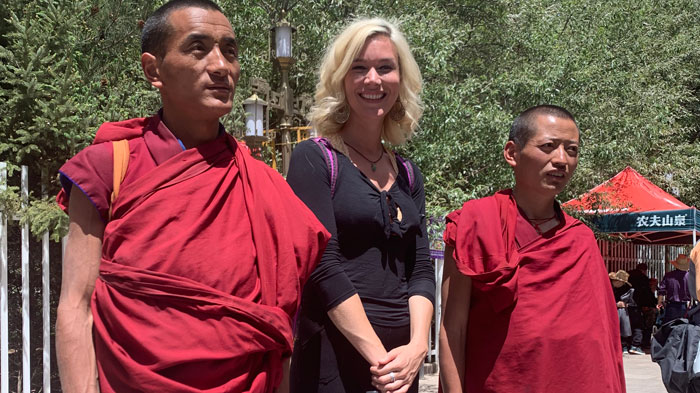 Took photos with Tibetan monks at Potala Palace
On May 18, they took non-stop flight from Chengdu to Lhasa. The next day, followed the footsteps of Namgyal, one of our seasoned Tibetan guides, to tour legendary Potala Palace, and holy Jokhang Temple, two of the highlights of Lhasa tour in downtown. Then, roamed about the bustling Barkhor Street and enjoyed tasty Tibetan sweet tea and Tibetan noodles, which is one of the Joss's favorites in Lhasa.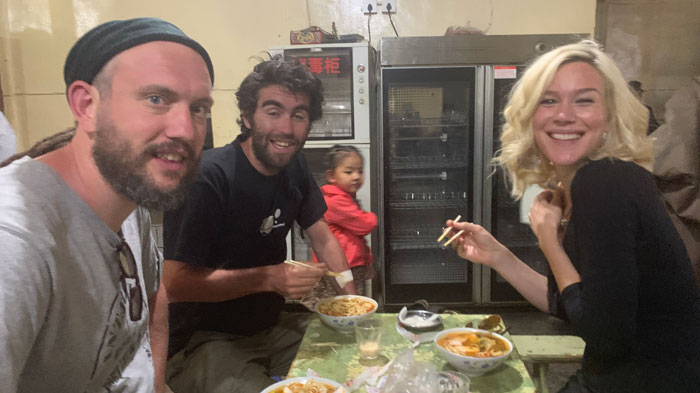 Enjoyed the Tibetan noodles in a local Tibetan restaurant
At noon, they went to South Park, where Joss and Leonmade a piece of impromptu music written in Tibetan, with the help of Namgyal. As the night fell, the light was on in the bars on Barkhor Street. Surrounded by refreshing Lhasa beers and plenty of local Tibetan singers, Joss and her team had a wonderful solo performance and joyful exchange with other music lovers at a bar.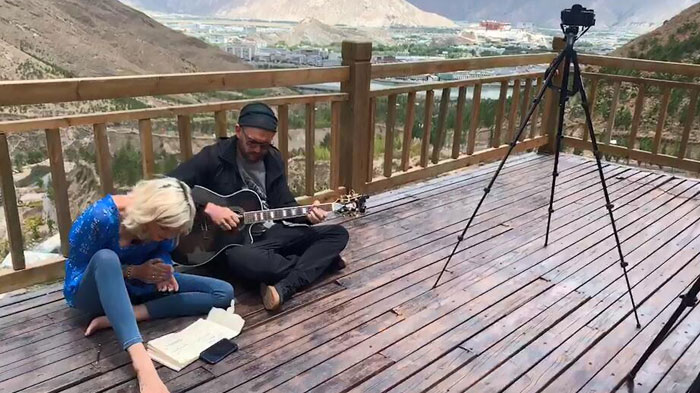 Made a piece of Tibetan music at South Park
Music has no boundaries. No matter what language, genre, rhythm, it can always find a way to everyone's heart." Though it was only a brief stay in Lhasa, Joss did impress us with her haunting melody and special charm of music.
Check some of the fleeting moments Joss and her team had with us in Lhasa: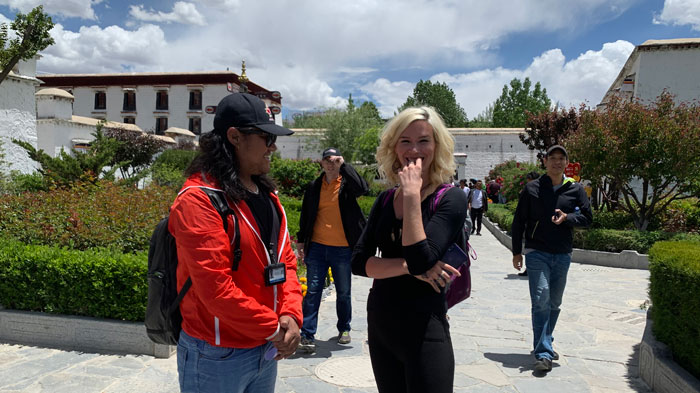 Toured the front courtyard of Potala Palace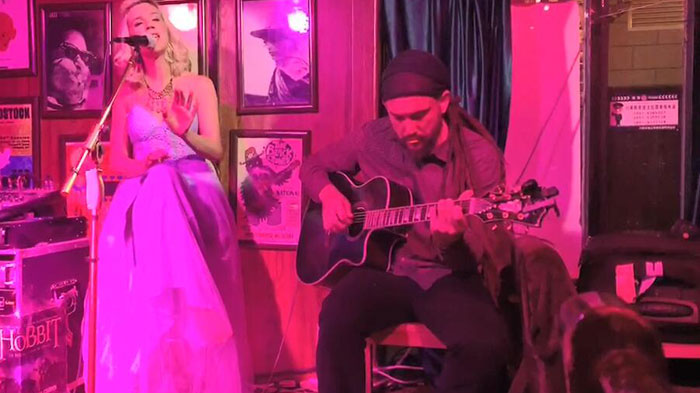 Solo performance at a bar on the Barkhor Street
Kind Reminder:
The best season to visit Tibet is from April to October. If you are an artist (either a singer, photographer, or designer, painter, or other celebrities, etc.,) and find an interest to visit Tibet for special artistic inspiration, you are more than welcome to contact us.
As a well-established local Tibet tour operator for over 10 years, we know where and what activities may work best for you and can help you customize a Tibet tour to fulfill your wanderlust and give you the inspiration you long for. Just tell us your needs, we will make it happen for you.