Snow Hits Qinghai-Tibet Plateau
With the upcoming Spring Festival holiday comes a clear snowfall weather process.
From January 31 to February 6, there will be obvious snowfall weather in the central and eastern Qinghai-Tibet Plateau and along the Himalayas.
There will be light to moderate snow in Nyingchi and Shannan areas, and heavy snow in high-altitude areas. Nagqu, Shannan, and Lhasa will have light snow on cloudy days. There will be moderate to heavy snow in southern Ngari, southern Shigatse, and southern Shannan.
For tourists having a Tibet winter tour, the snowfall will not have much impact on the trip in Lhasa. There is also a chance to see the snow scene in Lhasa. The Potala Palace in the snow will be a different scene than before.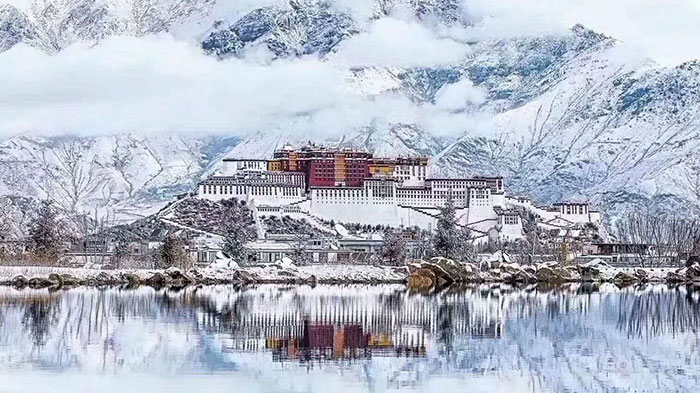 Amazing view of the Potala Palace in the Snow
However, if you are going to other areas outside Lhasa, you should pay attention to road safety on the road. The roads in some areas may be closed due to heavy snow. If you are unable to complete your trip as planned because of the snowfall, we will make corresponding adjustments.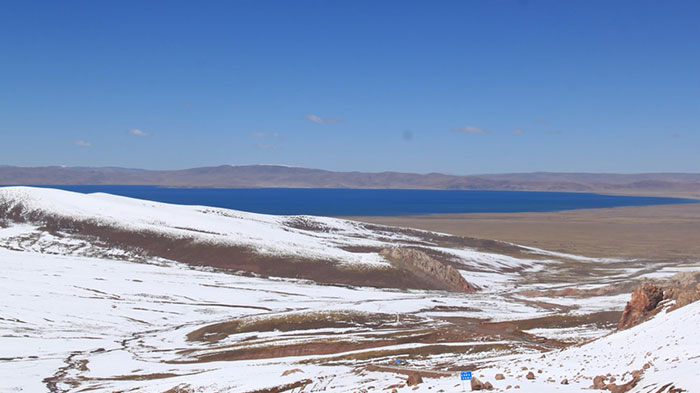 The Snow-covered Road Leading to Lake Namtso in winter
Also, please take precautions to keep warm when traveling, like wearing thick sweaters, down jackets, and warm shoes.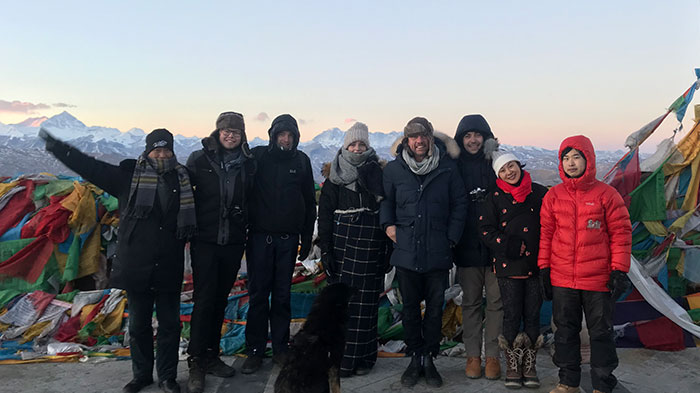 Things to Wear in Tibet Winter Tours