Insider Tips for Tibet Travel in an Era of Coronavirus
Known as COVID-19, the unexpected global pandemic of the Novel Corona Virus has stunned the world, causing massive infections and fatal deaths across the globe. This new form of Pneumonia has had a massive impact on the whole planet, especially in terms of tourism and international travel.
Now, tourism is gradually recovering around the world. Tibetan tourism has also been open to foreign tourists working and living in the mainland of China since May last year. While traveling to Tibet is not yet possible for overseas tourists, Tibet tours for expats have been open for half a year.
How to visit Tibet in such an era of global pandemics? Here are some expert tips for you who, are planning a trip to Tibet in 2023.
What is the impact of coronavirus on Tibet travel?
With only one single case found across the entire Tibetan Plateau region since 2020, it is the cleanest and safest place in China where the epidemic is concerned.
Under strict control, tourism in Tibet has been gradually open to expats in the mainland of China in May 2021.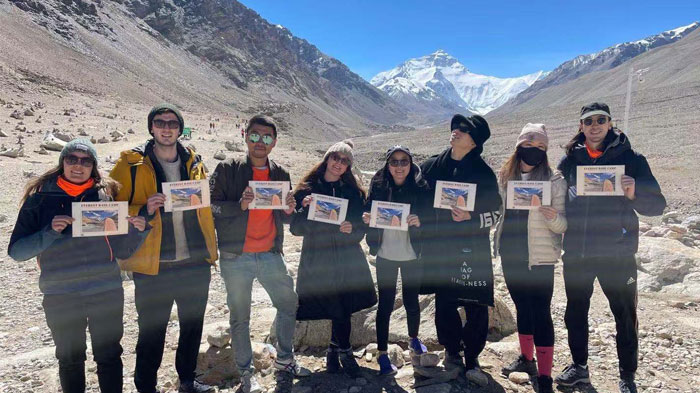 Tibet Everest Base Camp Tour with Us in June. 2022
What required to Visit Tibet during Covid-19
Currently, tourists who meet the relevant conditions can apply for Tibet Travel Permit to travel to Tibet.
Chinese Visa and Tibet Travel Permit are always a must for a trip to Tibet. During the era of coronavirus, tourists who travel to Tibet also need to provide health certificates, such as the green health code and a negative nucleic acid test (no more than 48 hours).
To those who plan to visit Tibet, what can you do now?
It is time to catch your dream to Tibet. The following expert tips would help you secure a safe Tibet journey this year.
Know the COVID-19 Rate of the Tibet Entry City you choose
Based on the experience of the past year, tourists from medium-risk and high-risk areas are unable to travel to Tibet. Therefore, please pay attention to the epidemic situation in your departure city. If there is an outbreak in your area, it is recommended to postpone the travel plan. We can reserve your trip for you until the area is downgraded as a low-risk area.
Look for if flights/Tibet trains to Tibet are still running
Flight adjustments are more frequent during the epidemic, so please pay attention to your flight or train to Tibet. If your flight or train is temporarily canceled, which affects your trip to Tibet, please contact us in time to coordinate your Tibet tour.
Stay safe when traveling by plane or train
It takes time to get to Tibet, especially you travel from the east region. The train to Tibet from Beijing, Shanghai, and Guangzhou take over 2 nights, and most eastern cities don't have direct flights to Tibet. Even if you travel from Chengdu, Chongqing, Kunming, Xining, and other cities near Tibet, it will take over two hours by flight.
Therefore, please take personal protection on the way to Tibet, like wearing your mask in public and making social distance at the airport or the train station.
Find out if your travel insurance covers the Coronavirus
Travel insurance is an absolute must for travelers around the globe, but you should ensure that you do your homework on the coverage of the insurance policy before agreeing to it. Some policies are now including COVID-19 in their lists of treatable diseases under the insurance policy, while others are refusing to include it, and therefore refusing claims against the policies. If you are unsure of the coverage for COVID-19 on any policy for travel insurance, speak to their customer services first, and check the fine print before signing.
What if I need to cancel the Tibet tour due to coronavirus?
If you have already booked a Tibet tour with us, you can choose to postpone it, and we will hold the booking for you until you can travel normally.
If you want to cancel your Tibet trip due to the impact of the epidemic, we will also refund all unaccounted expenses for you.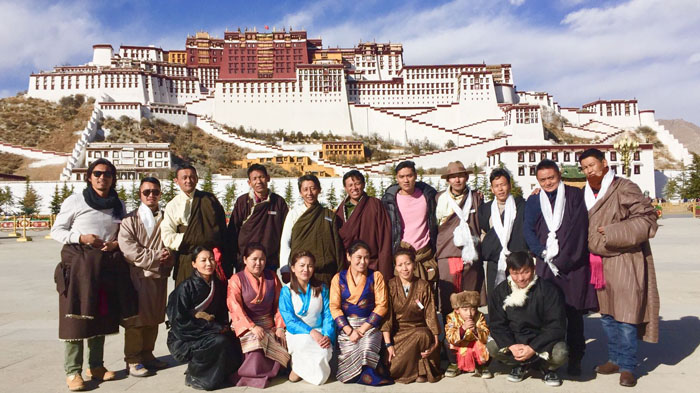 Travel Tibet with us, we promise your journey will be ensured with the utmost joy, comfort, and satisfaction.
Conclusion
Till now, we have brought hundreds of tourists to realize their Tibet tours during last year. As the well-established and reputable Tibet local travel agency, we can give you the best options for your personal safety in Tibet. We also provide guaranteed Tibet Travel Permit application services to ensure you achieve your dream trip to Tibet.