Coronavirus-infected Patient Discharged from Hospital in Tibet
Thanks to the deep care and timely treatment of the medical staff, the first and only Coronavirus-infected patient recovered and was discharged from the Third Renmin Hospital at 14:26, Feb 12, 2020, making Tibet the only epidemic-free region in China.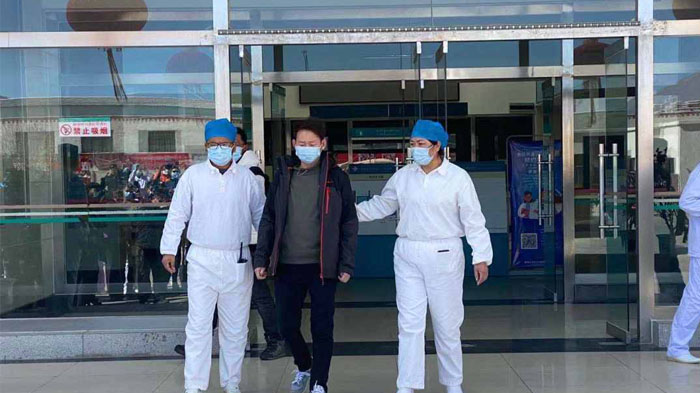 Accompanied by medical staff, Mr. Zhang was released from the hospital.
On Jan 24, 2020, Mr. Zhang, who was originally lived in Suizhou city, Hubei Province, traveled by train to Lhasa. Then the next day evening, he came to the Third Renmin Hospital for treatment and soon was hospitalized and quarantined. On Jan 29, he was tested Coronvirus positive, making him the only confirmed case across Tibet.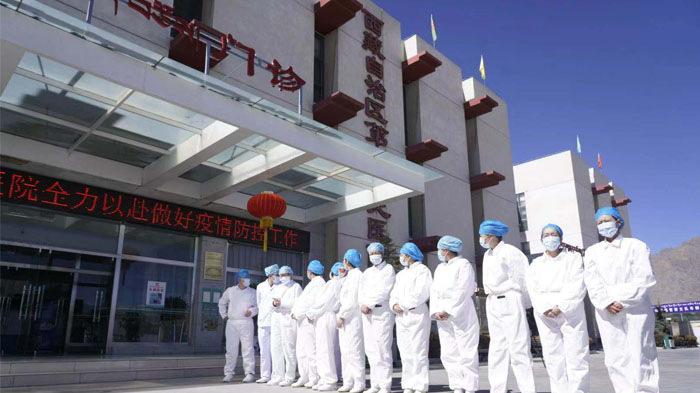 The medical team congratulated Mr. Zhang on his recovery.
After 18 days' intensive care and twice negative nucleic acid tests (NATs), which is now an official way to identify the novel Coronavirus in patients' body, along with CT scan and multiple evaluations from the medical experts, Mr. Zhang was claimed healthy and safe again to be released from the hospital.
Mr. Zhang was greeted with a bouquet of flowers from the medical staff.
It was reported that on that afternoon, Mr. Zhang boarded the train back for Suizhou city, Hubei Province. Bon Voyage.
Current Situation of Tibet Tour
To join the nationwide battle against the spread of novel Coronviurs in China, from Jan 27, 2020, all the tourist attractions, and public facilities where huge crowds gather, like theaters, parks, and teahouses, Tibetan monasteries, internet café, etc. were temporarily shutdown.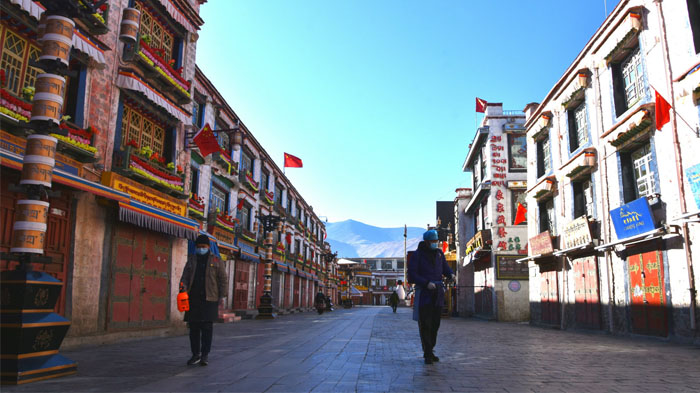 The empty Barkhor Street with only staff sanitizing the street
Meanwhile, the Tibet Permit processing and all tourist groups were also suspended for the time being. So, to international tourists, you may consider postponing your Tibet tour till its resumption. Hopefully, the time will come in early April or May this year. We promise to inform you in no time.
Currently, over 80% of the staff of Tibet Vista team are working at home, providing the latest Tibet travel news for you and the best Tibet tour solutions. Do follow our official website and do not hesitate to email your inquiry to us when needed.
Isolate virus, not love and our tour service. We stay together for Wuhan and stay strong with China.