Battling against Novel Coronavirus in China
First and foremost, we, Tibet Vista team, would like to wish you a fulfilling and promising New Year. And especially to you, our clients and all the global travelers, who've been following the latest news of the current pneumonia outbreak in China, we would like to express our heartfelt thanks for your concern and support.
Video dedicated to heroes fighting in the frontline against coronavirus
The start of 2020 proved to be a tough and poignant beginning in China. The joyful new year celebration was soon replaced by the nationwide fight against the unknown epidemic, now identified as "novel Coronavirus".
Here is What We Know So Far
In late Dec 2019, the first case of Novel Coronavirus (or 2019-nCoV) was found in Wuhan, Hubei Province, central China. Since then, the Chinese government, under the direct leadership of President Xi Jinping, has responded quickly and responsibly to the outbreak of the infectious disease and worked around the clock to halt the spread of the virus and to save the patients.
Total Confirmed Cases in China: 81,078
(+29 yesterday)
Death Toll: 3,218
(+14 yesterday)
Existing Cases: 9,997
(-826 yesterday)
Recovered Cases: 67,863
(+841 yesterday)
(official statistics updated at 11:37 Mar 16, 2020)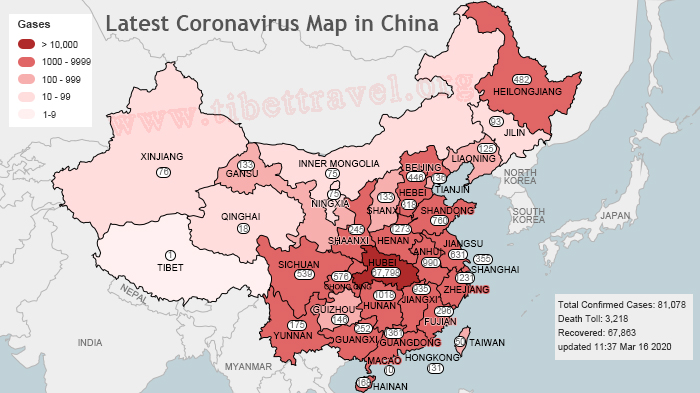 (Simple click to enlarge the map)
Latest map showing the confirmed cases of novel Coronavirus in China
Current Tibet You Need to Know
So far, Tibet, the least-hit region across China, has only one confirmed case.
The 34-year-old man who was originally from Suizhou city, Hubei Province, took the train from Wuchang and arrived in Lhasa on Jan 24, 2020. The next day, he himself came to a designated hospital in Lhasa for the treatment and was soon hospitalized and quarantined. Later, he was tested positive for the Novel Coronavirus.
Currently, his health remains stable and is still in the isolation unit for further treatment. And importantly, no more new cases have been reported in Tibet since then.
Temporary Tourism Policy in China and Our Response
So Tibet remains safe for travel. However, to urgently contain the spread of Coronavirus home and abroad, in late Jan 2020 the central government carried out new precautionary measures that all tour groups across China should be temporarily suspended.
In response to the latest government policy at this particular time, we felt so sad to suspend our tour operation for the time being and suggested you postponing your Tibet tour (if your visit is in Feb this year) for your safety concerns.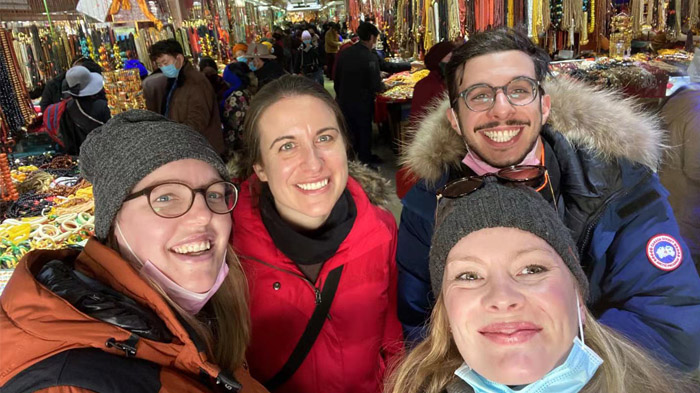 Our clients had great fun at Barkhor Street in late Jan 2020
If you can't change your schedule, you may choose to cancel your tour. Just reach your travel consultant and get your deposit refunded, except for the amount already paid for the third-party (like train/flight booking, etc.) or the cost occurred that is irretrievable.
As a well-established and reputable local Tibet travel company, we promised you all your deposits were well-kept. Now, of all the over 100 staff in Lhasa, Kathmandu, and Chengdu, 70% of them were back to work from Feb 3, 2020.
Particularly, plenty of expert local travel consultants were ready to provide professional consultancy for you and work with you to map out exhilarating Tibet tour in summer or the second half of this year or even in the coming year.
Meanwhile, you may also enjoy a decent discount if you book our Tibet tour after the pneumonia outbreak was over in China, which could be early April this year. With the joint efforts of our medical experts and dedicated people from all walks of life, we firmly believed that we could tame the novel Coronavirus soon.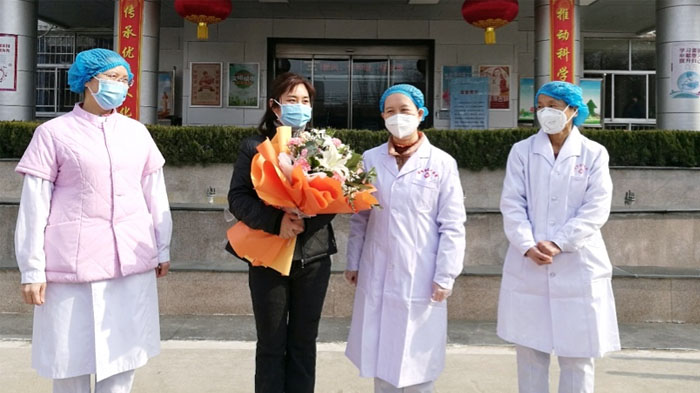 Newly-recovered patient left the hospital with flowers and best wishes
The Support and Understanding from Our Clients
For this unexpected epidemic, a great number of our clients who booked Tibet tours with us also showed their confidence in choosing our service and expressed their wishes that they would stay together with us to go through this difficult time.
Here are some of their emails: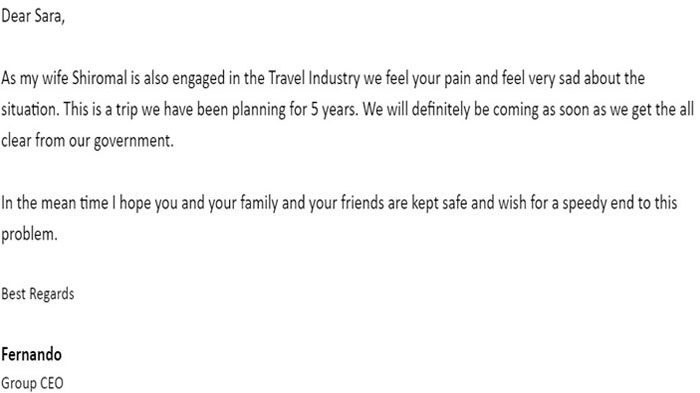 The Support and Understanding from Our Clients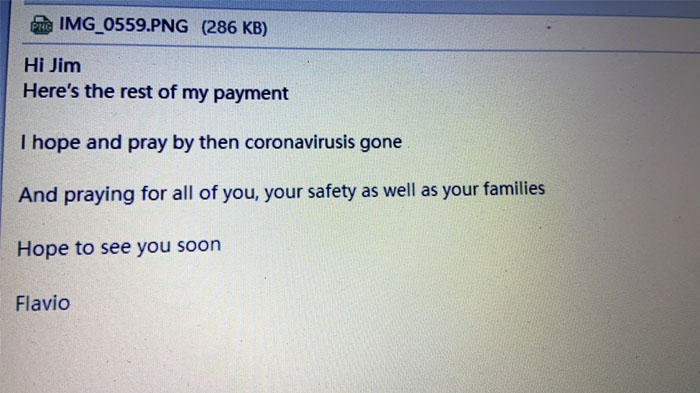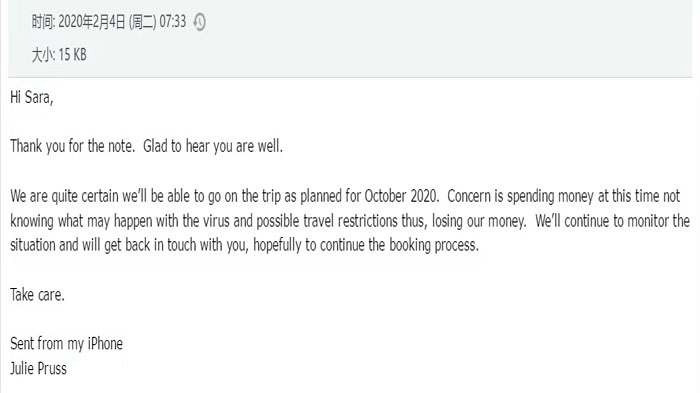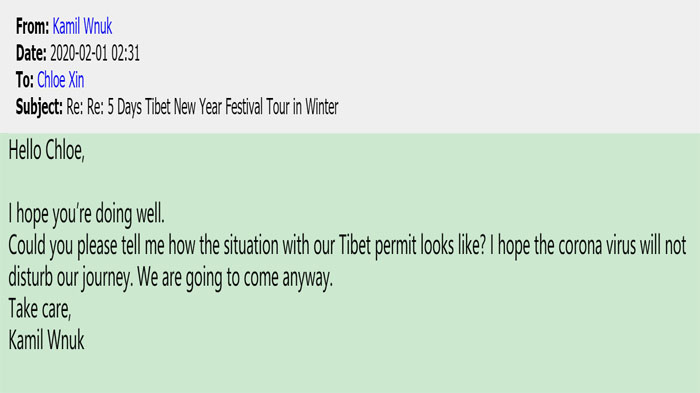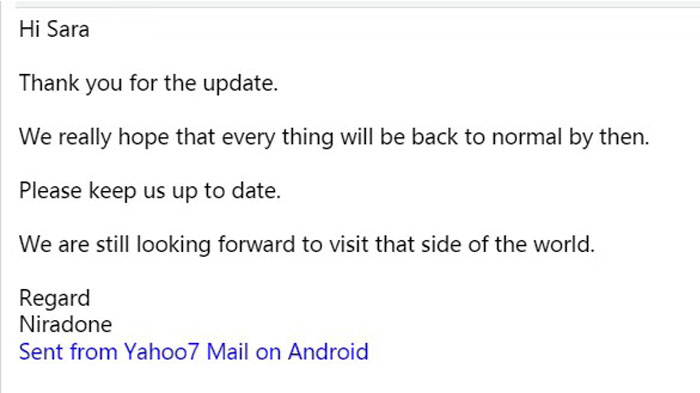 The Support and Understanding from Our Clients
FAQs for Tibet Tour during Pneumonia Outbreak
1.) Is It Safe to Visit Tibet Now?
Yes, it is. So far Tibet is the least-affected region in China, with only one confirmed case on Jan 25, 2020. It was a 34-year-old man who took the train from Wuchang, Hubei Province to Lhasa. He was quarantined one day later and was being treated in a designated hospital in Lhasa. Since then, no new confirmed cases have been reported.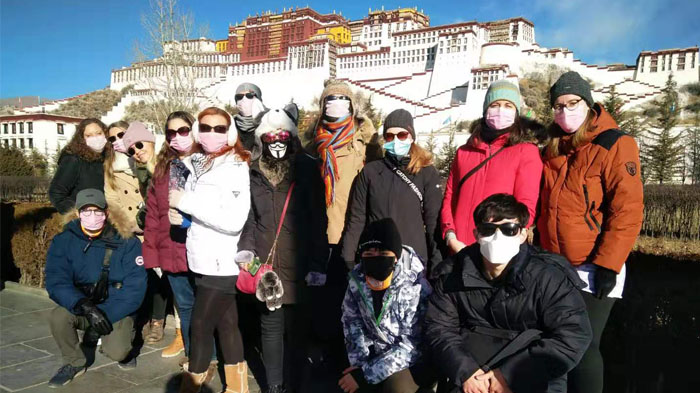 Our last tour group in Lhasa in late Jan. 2020
2.) Will My Tibet Tour Be Affected Due to the Outbreak of 2019-nCoV
Currently, all tour groups in China were temporarily suspended, according to the new policy, to curb the spread of the virus. Yes, it will if your tour is scheduled to begin in early or mid-Feb. However, shortly after the epidemic is fully under control, Tibet tour will be available to global travelers again.
If your visit will be in summer or autumn or winter, you will be barely affected. We are confident the gloomy days will be gone soon.
3.) Any Suggestions for Tibet Tour in 2020
Well, firstly closely follow our update or official news concerning China's efforts to control the spread of 2019-nCoV. Then, you may discuss with our travel consultants and postpone your tour till May or Sept or anytime that is considered safe for travel. Or choose to travel from Kathmandu to Tibet to minimize the chance to contract the possible virus.
4.) When Will Tibet Tour Resume?
So long as the novel Coronavirus is fully under control and the Chinese government believes all tourist activities are safe to proceed. We promise to inform you in the first place.
5.) How to Reduce Your Risk of Novel Coronavirus If You Travel in China Now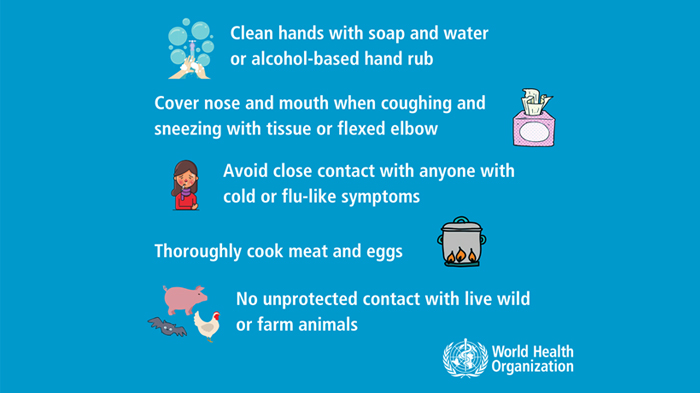 Further Reading: All-out Efforts to Win the War Against the Novel Coronavirus across China
Since the outbreak of Novel Coronavirus in Jan 2020, the Chinese government has demonstrated extraordinary dedication, confidence and responsibility for winning this battle against the epidemic.
Racing against time, our medical experts broke the record by providing the whole genome sequence of 2019-nCoV to WHO within 2 weeks and selflessly shared it to the international community. What a phenomenal contribution to containing the spread of the virus globally! Just to remind you, back to the SARS outbreak in 2003, we spent a whole year to get its genome sequence.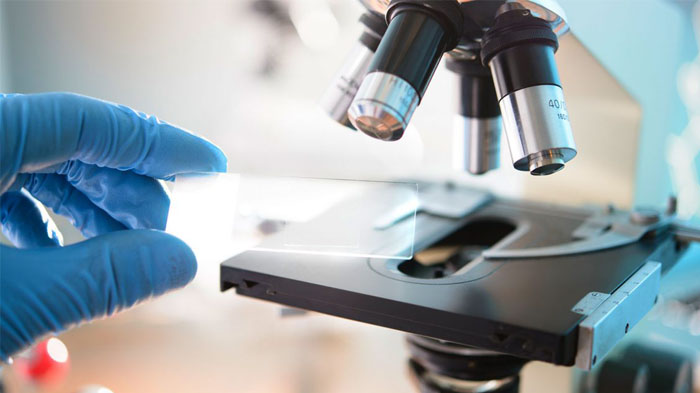 Discover the genome sequence of 2019-nCoV
As Mr. Tedros Adhanom, the Director-General of WHO, met President Xi Jinping on Jan 28, 2020, in Beijing for surveying the Chinese efforts to contain the virus, he was deeply impressed by our government's lightning response the outbreak of disease and utmost transparency for sharing the information worldwide.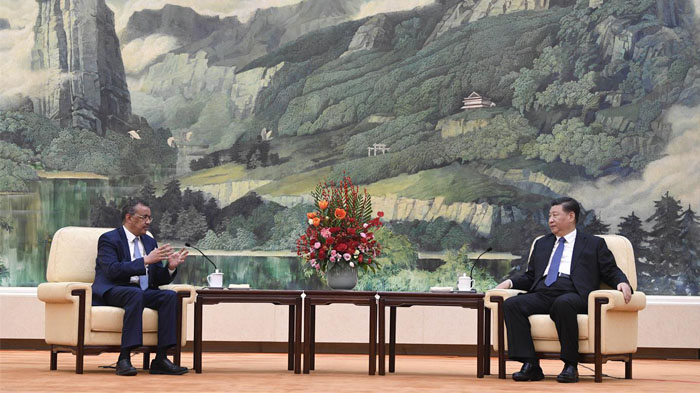 Tedros Adhano, Director-General of WHO, met president Xi Jinping in Beijing this Jan
"The WHO delegation highly appreciated the actions China has implemented in response to the outbreak, its speed in identifying the virus and openness to sharing information with WHO and other countries," said Tedros Adhanom.
In fact, largely due to our government's decisive and effective disease-control measures, we were able to achieve increasing success for disease control and prevention and save more lives.
Though compared with the outbreak of SARS, the No. of confirmed Novel Coronavirus cases were much larger, the mortality rate was only 2.1%, which was far lower than Ebola, SARS, MERS, etc. With more patients being recovered and great optimism, we were absolutely convinced that we would win the ultimate battle and the tourism would get back on track soon.
Check What We Did in Battling the Novel Coronavirus over the Weeks
A. Built Huoshenshan Hospital, a Designated Coronavirus Hospital, in 10 Days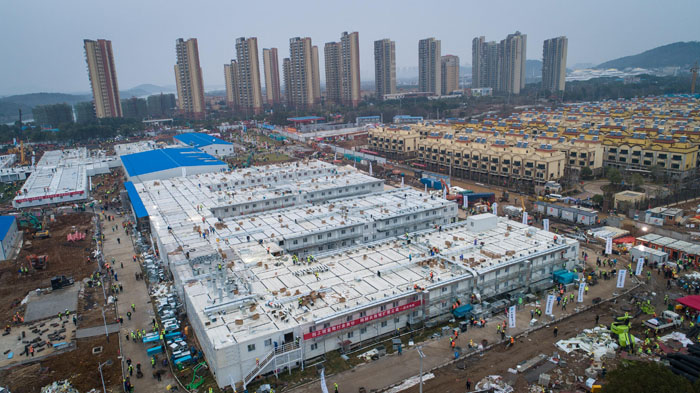 Over 7,000 workers worked day and night to make this happen.
B. Top Experts in the filed of CDC Risked Their Life to Provide Treatment to Patients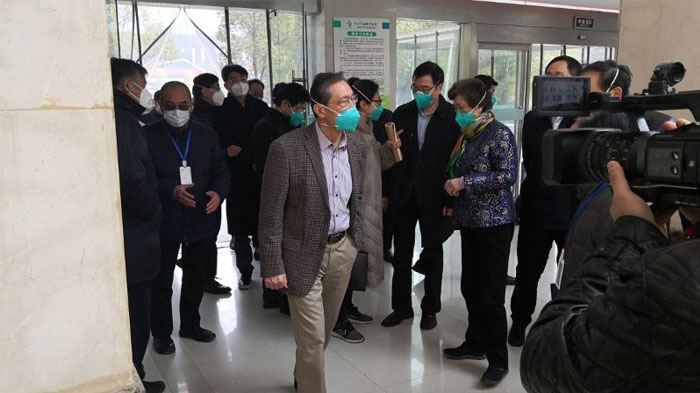 84-year-old Doc Zhong Nanshan, the previous SARS fighter, surveyed hospitals in Wuhan, the epicenter of Coronavirus.
C. Waves of Medical Teams, Volunteers Heading to Wuhan for Support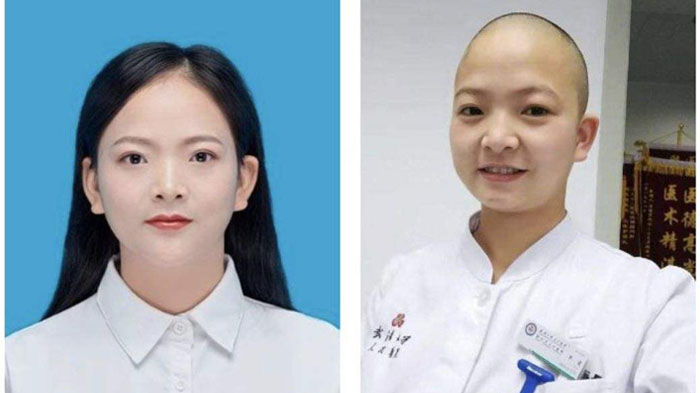 Dan Xia, a beautiful young nurse in Wuhan Hosptial, bravely cut her hair off only to easily wear a medical protective suit.
D. Medical Experts of PLA Gathered in Wuhan to Support Wuhan Hospitals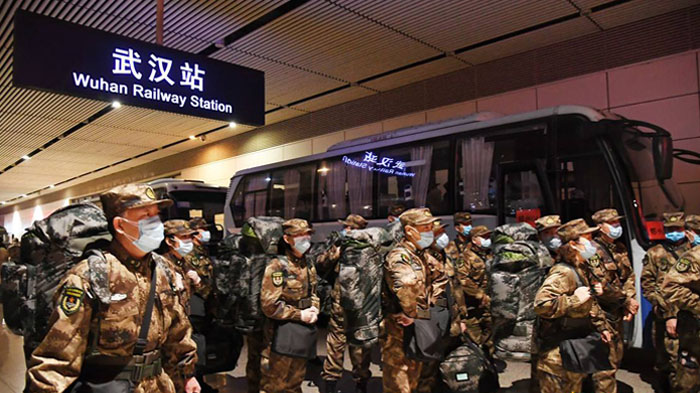 Chinese Army, Navy and Air Force rushed to Wuhan with urgent medical supplies and expertise. Some of them have experience treating patients with SARS, Ebola, MERS.
E. 1.2 Trillion Yuan ($174 billion) Was Injected into Market to Balance the Demand
Chinese Central Bank injected 1.2 trillion yuan to ensure sufficient food supply and daily commodities for Chinese citizens.
F. Local Communities Worked Together to Contain the Spread of the Epidemic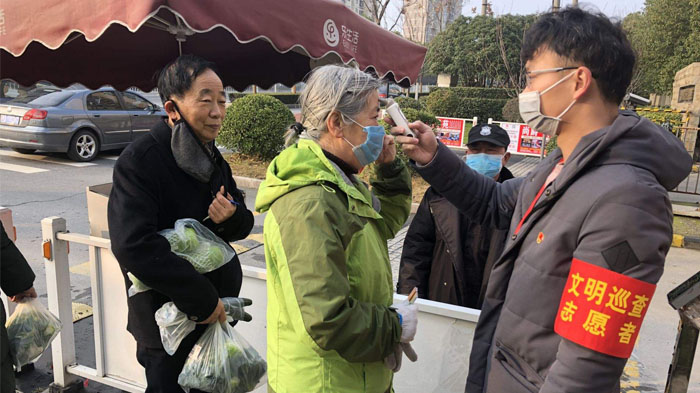 Screening for temperature and public sanitation are exercised across China
G. Factories Reopened Much Earlier to Produce Medical Supplies for Hospitals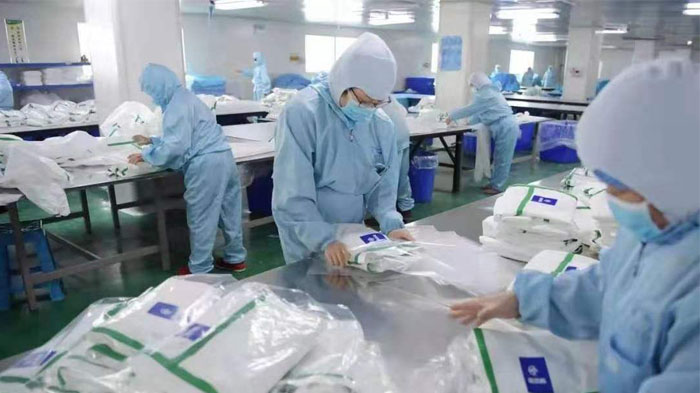 Workers gave up their holiday and worked 24/7 to produce more medical supplies like masks and protective suits.
H. Ensured Smooth Transportation & Quick Flow of Medical Supplies to Wuhan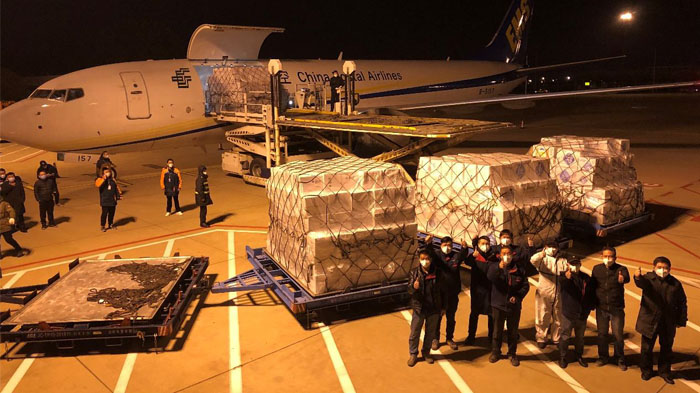 Airport, Railway and Expressway are accessible to the continuous flow of medical supplies from home and abroad
I. Touching Stories Multiplied in Wuhan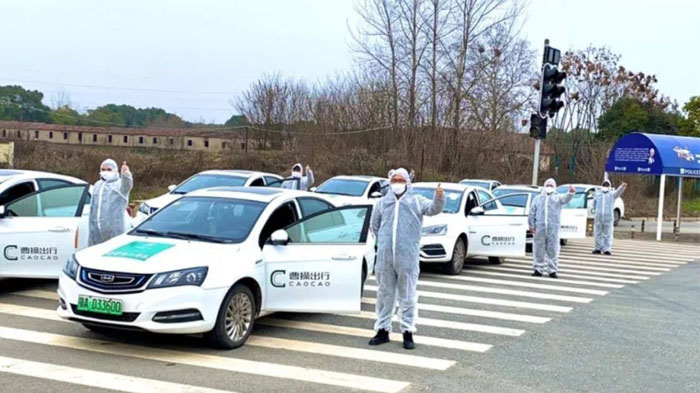 Kind drivers offer free rides to medical staff and hotels and restaurants offer free services as well.
J. Donations from People of All Walks of Life Were Pooled to Wuhan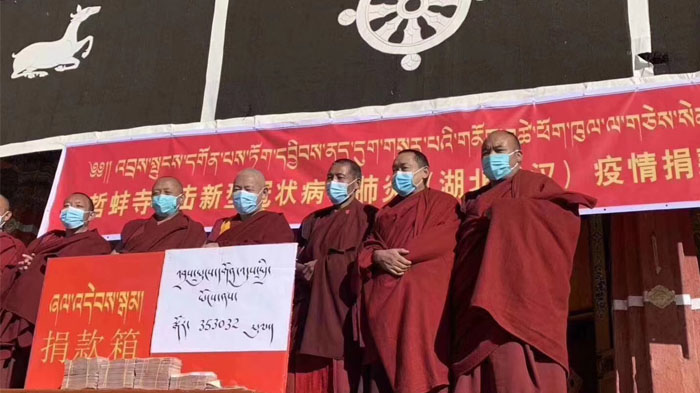 Monks of Drepung Monster donated 353,032 Yuan to Wuhan
Support from the Voices of Around the World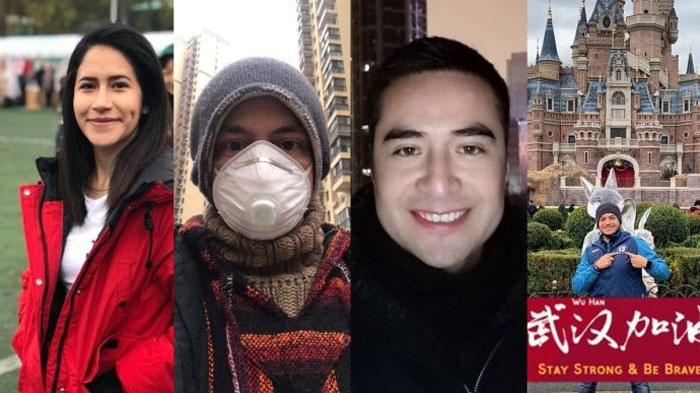 "Wuhan--Stay Strong and be brave " from global friends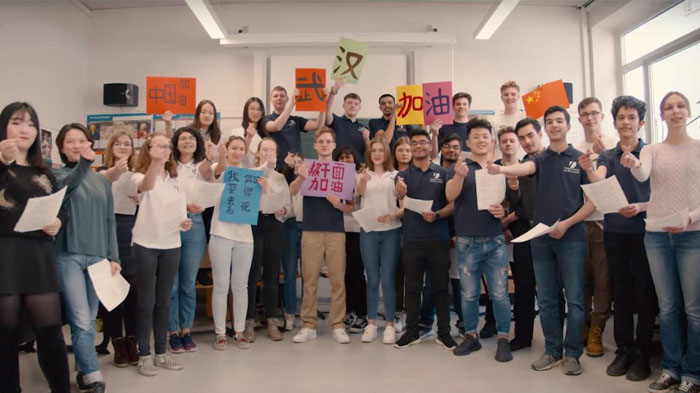 German students from Burg Gymnasium Essen sang songs to support Wuhan and China.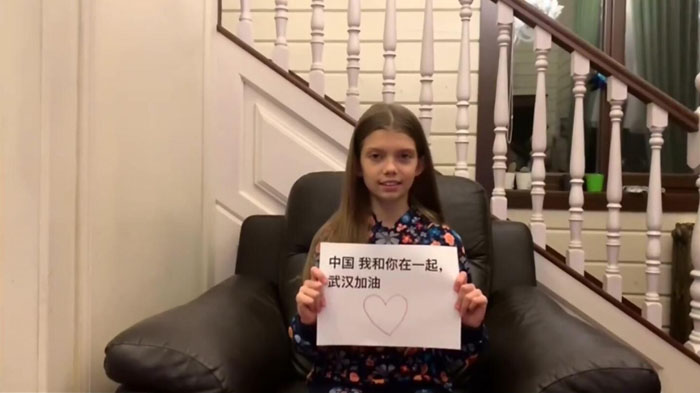 Lovely Russian kid stayed together with Wuhan and China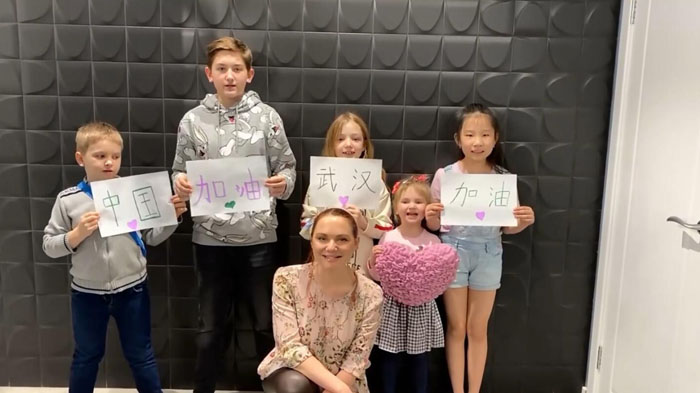 Foreign friends living in China supported Wuhan and China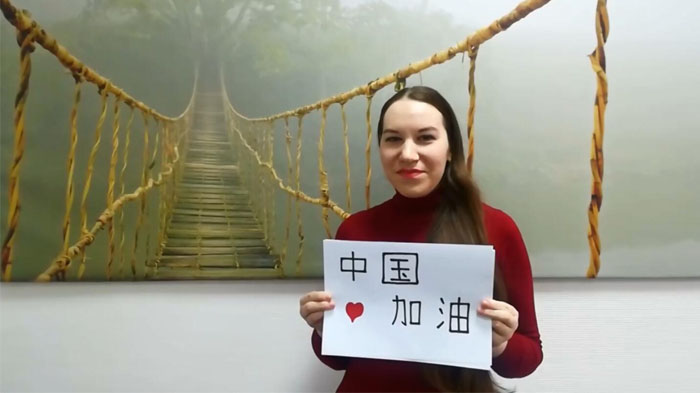 Lady from the US expressed her blessings for China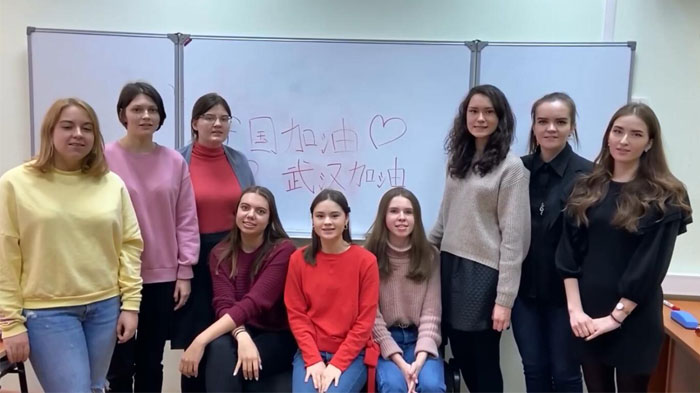 Russian college students will be there for you Wuhan and China.
At last, we, Tibet Vista team again, would like to extend our appreciation for the support from all of our clients and the supplies sent by global friends from every corner of the world.
We will win this ultimate battle against the disease and look forward to showing you the best of Tibet in the near future.