The First Mt. Everest Trekking Event Wrpped up Successfully in Tingri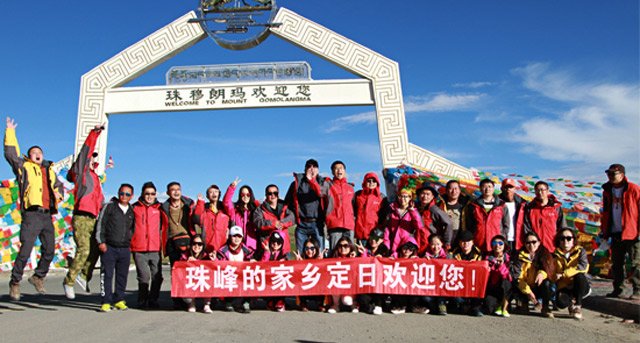 Participants took pictures to mark the first Mount Everest Trekking Event held in Tingri this year.
Aiming to promote the environmental protection of Everest Region, and enhancing Tibetan cultural exchange in Tingri, this year's the first Mt. Everest Trekking Event was successfully held from July, 15 to 16, 2016.
The two-day event drew approximately 100 participants who were expected first to plant "Eco Tree Belt" at the entrance of Mt. Everest National Nature Reserve and later began the 500m warm-up trek to acclimatize to the trekking at the extreme altitude. And after that they headed towards Gawula Pass (5250m) to enjoy the top 5 highest mountains along Himalayan Range.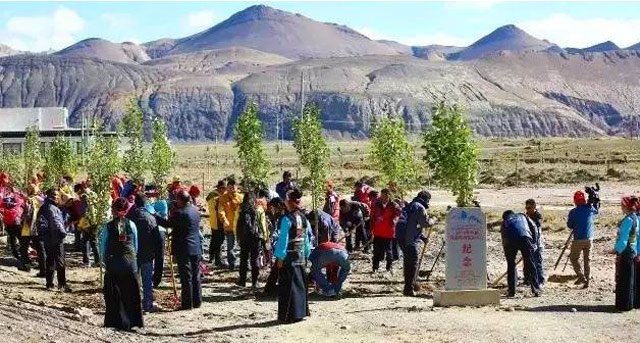 Trekkers and local Tibetans jointly planted trees at the entrance of Mount Everest National Nature Reserve.
Then the next challenge was to trek from Rongbuk Monastery to the camping site at Everest Base Camp. On the way to EBC, participants were invited to Tibetan nomads' tents and experienced their unique way of living by making Tsampa, churning butter tea, and making yak dung fuel, etc. At night, all the organizers and trekkers spent the night inside the cozy tents at EBC and enjoyed campfire party under the stunning starry night.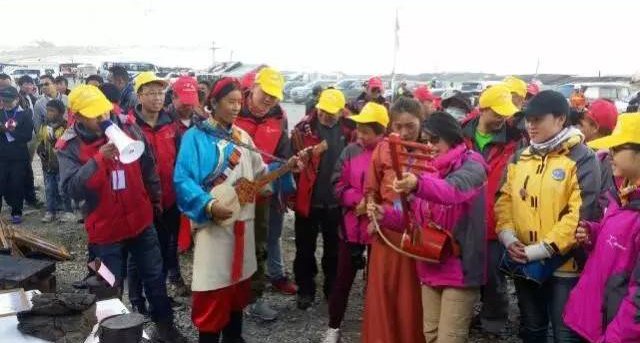 Attended Tibetan cultrual exchange activities at Everst Base Camp(5200m)
According to the Tingri County government, such series of Mount Everest Trekking Events were part of Tingri government's initiatives to attract more both domestic and international tourists to get involved in Mount Everest trekking and raise the awareness of environmental protection in Tibet. It was told that the second Mount Everest Trekking Event will be held in May next year.