Rumors about Everest Base Camp Closed News
Recently, the news, concerning the closure of Everest Base Camp in China, has gone viral on the internet via the news coverage of major western media. Well, as a responsible local travel agency in Tibet, we feel compelled to inform our clients that all these overblown headlines built up by the press are untrue and misleading.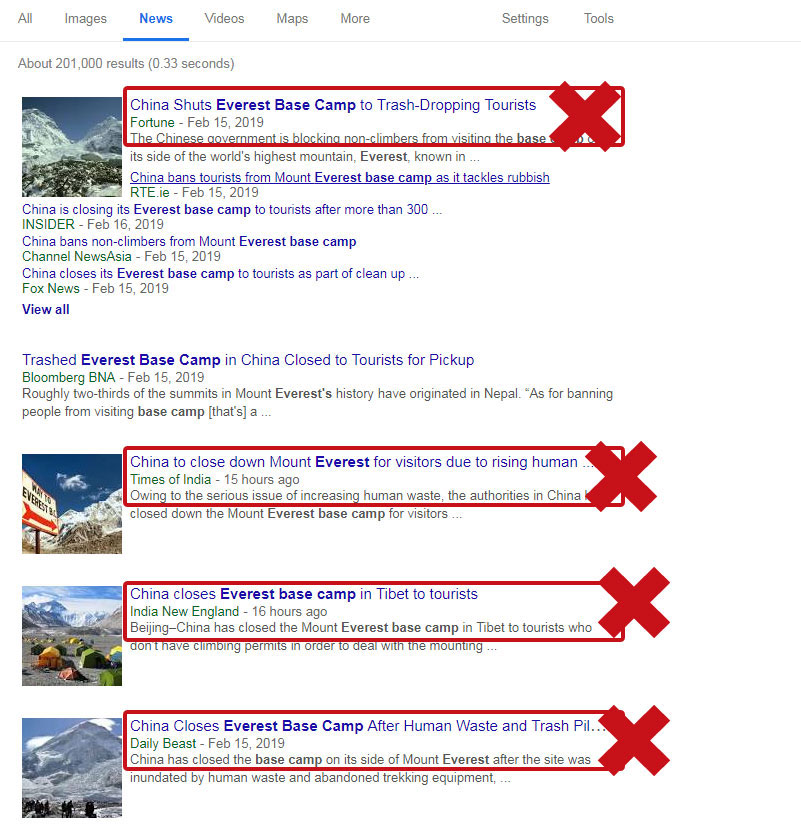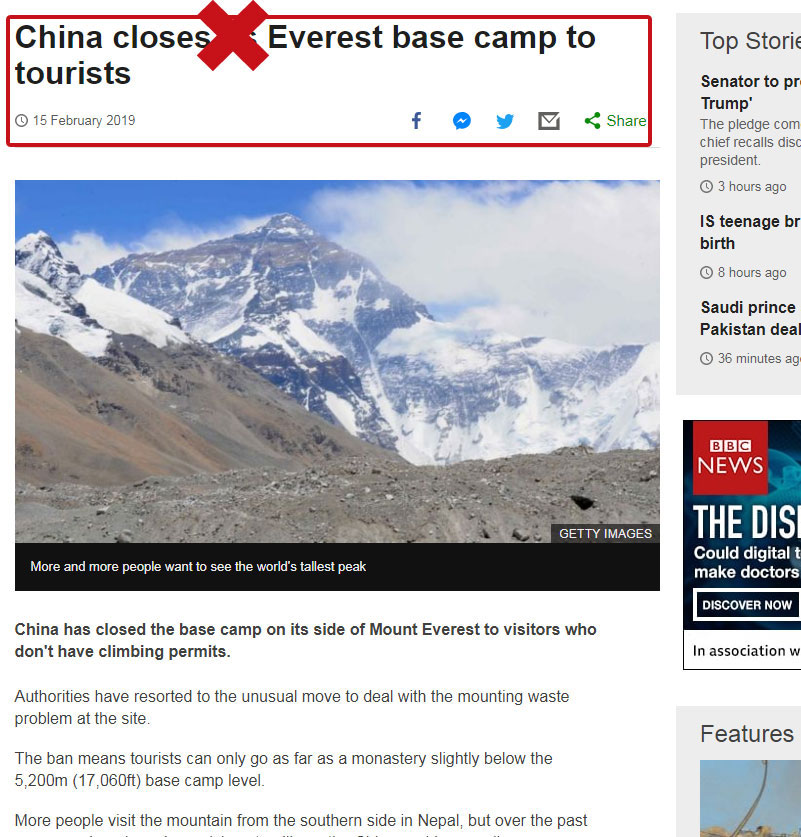 The truth is Everest Base Camp is never closed at all.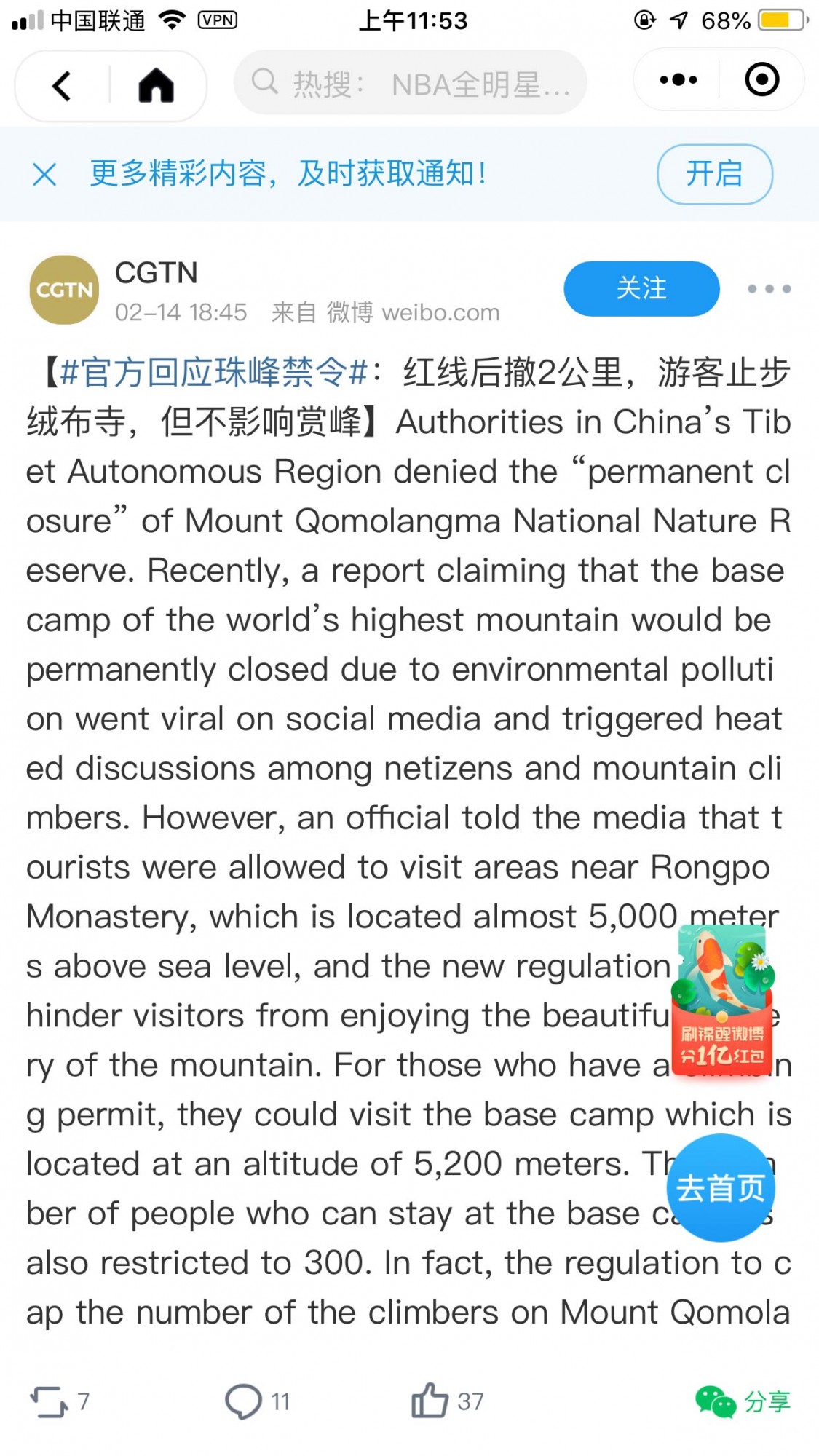 It's For Greener Mt. Everest: The Previous Tourist EBC Site Was Moved to Rongbuk Area
In a long-term effort to safeguard the fragile eco-system of Mt.Everest Region, the Everest Base Camp was relocated to near Rongbuk Monastery, according to the latest policy carried out by local government in Tibet in Jan 2019. Meanwhile, the previous address of EBC was abandoned and taken as part of the core protected zone of Himalaya natural reserve, which is forbidden to entry.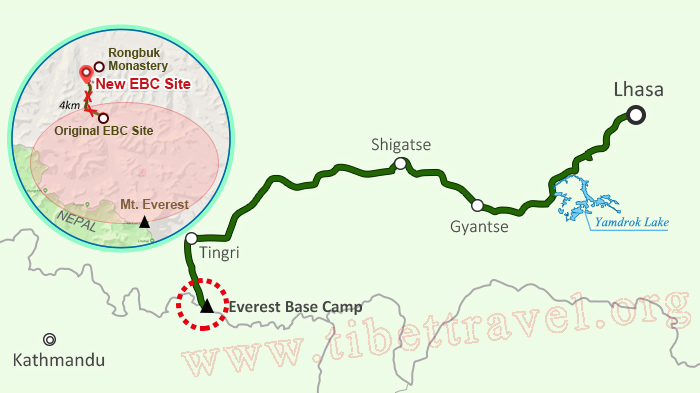 The new site for Everest Base Camp in Tibet
However, to our clients, the overall EBC tour experience was not compromised at all and there was no need to worry about it. Standing at Rongbuk Monastery (5154m), the world's highest Buddhist monastery, you enjoy the best vantage point for a panoramic view of the incredible pyramid-shaped summit of lofty Mt. Everest. Close-up enough to make your jaw drop.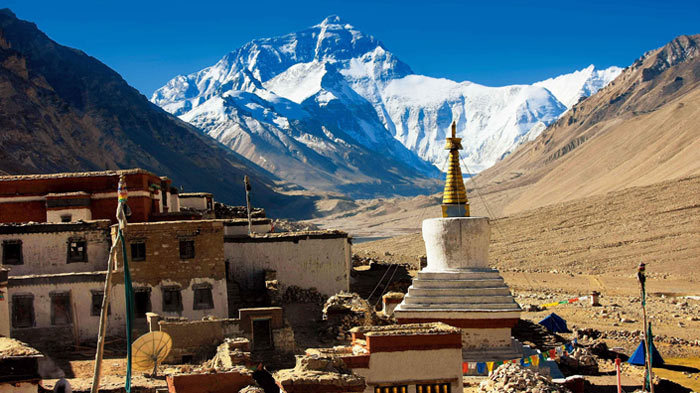 Stunning view of Mt.Everest from Rongbuk Monastery
While touring the world's highest peak at EBC, you may also contribute to responsible travel in Tibet and play your part in easing the meltdown of Everest Glaciers, due to global warming and increasing man-made pollution.
Hopefully, you will find the latest Everest protection policy understandable and work with us to preserve the environment of mighty Himalayas and enjoy the trip to Mr. Everest.
Further Reading - Most glaciers in Mount Everest area will disappear with climate change - study
About 5,500 glaciers could disappear or drastically retreat by the end of the century with severe impacts on farming and hydropower, say scientists.
Most of the glaciers in the Mount Everest region will disappear or drastically retreat as temperatures increase with climate change over the next century, according to a group of international researchers.
The estimated 5,500 glaciers in the Hindu Kush-Himalayan (HKH) region - site of Mount Everest and many of the world's tallest peaks - could reduce their volume by 70%-99% by 2100, with dire consequences for farming and hydropower generation downstream, they said.
"The signal of future glacier change in the region is clear: continued and possibly accelerated mass loss from glaciers is likely, given the projected increase in temperatures," said Joseph Shea, a glacier hydrologist at the International Centre for Integrated Mountain Development in Nepal, and leader of the study published in The Cryosphere, the journal of the European Geosciences Union (EGU).For further reading please click the link.