Gama Valley, Everest Region, Tibet
the Most Beautiful Valley in Everest Region
About Gama Valley
Located at the downstream of PumQu in Tingri county and Dinggye county, Garma valley, "the most beautiful valley in the world" is 55km from east to west and 8km from south to north, covering an area of 440km2. The various ecological zones boast different types of evergreen, half-evergreen and other primeval forests. The most unusual type of forest is consisted of junipers, which cover a vast area of the virgin forest. Its ancient and majestic appearance makes you feel like travelling in ancient time. The wondrous snow mountains, wild flowers, wild animals are waiting for you. It is truly a trekking paradise. If you like great scenic views, why not just walk in the Garma Valley.

But this place is not easy to reach. The only transportation available is through yaks and horses. The journey requires lots of energy and stamina. Therefore, if you decide to go, you need to get well prepared both physically and mentally.

From Garma valley, you can have a vantage point to enjoy the vista of snow mountains and glaciers only at a price of raising your head. Besides, Mt. Everest is covered with giant glaciers, among which the longest is 26km Rongbuk Glacier. And on those glaciers, there are various seracs, majestic ice cliffs, adventurous cracks, and even thrilling avalanches.
Tips of Gama Valley
1. Guide, cook, yak and yak porter
Unlike normal treks, apart from a local guide, travelers will have to hire a cook, some yaks and yak porters with them. A local guide is necessary because the roads are complicated and rough. Only a local experienced guide can lead you to the right direction. Otherwise, you are very likely to get lost, not in the stunning scenery, but really getting lost.
Marooned by the outer world, the valley is the last virgin land, waiting to be explored by travelers. When trekking in the valley, you won't come across many restaurants. Without a cook, you will have to prepare yourself for starvation for the next days to come. Even if you hire a cook, don't expect any fancy food in remote areas. As aforementioned, there is no public transportation in Garma Valley. The only one available is the yak. Yaks can carry your packages while you want to trek and can carry you while you are exhausted. One stone, two birds.
2. Camping at the foot of snow mountain
Because of the high elevation, camping at the foot of the snow mountain is pretty exciting and somehow challenging. Bring the warmest sleeping bag you have. The temperature will drop dramatically when night falls. It may be very heavy for you to carry so much, but when others are too frozen to get asleep, you wouldn't regret it.
3. Tibetan animals on the way
If you are lucky enough, there is a great chance that you may encounter groups of Himalayan blue sheep. The blue sheep or bharal is a caprid found in the high Himalayas of Nepal, Tibet, India, Pakistan and Bhutan. They are social animals. If you see them, don't even try to take out your camera. They run so fast that you wouldn't have a chance to shoot photos of them.
After visiting the Garma Valley, you can go all the way to Everest Base Camp or cross the border to enter Nepal.
Attractions nearby Gama Valley
Recommended Tour Itineraries Including Gama Valley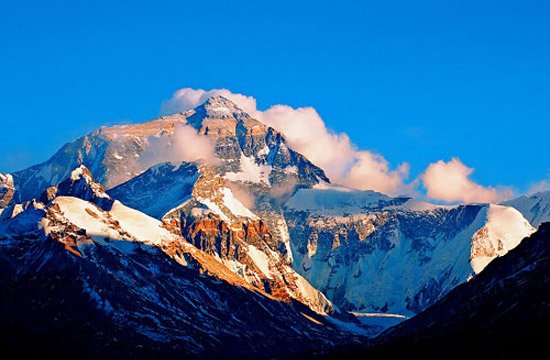 Located in Shigatse Prefecture, Mount Everest attracts a lot of tourists to visit every year. Besides, Shigatse is the second largest city in Tibet characterized Tibetan culture. Tibet Vista provides more than 10 tour packages including these tourist attractions in Shigatse Prefecture at the best price.
Popular Shigatse Tour Deals
More Tibet Tour Packages
How to get there
Gama Valley Trek staring from Tingri. Foreign travelers are not allowed to take regular bus in Tibet, suggest you rent a car from travel agency for the whole trip. It takes 6~7hrs from Shigatse and 10~11 hours from Lhasa to Tingri.
Best time to visit it
April-June or September-October
During these periods, tourists are able to have an excellent visibility as a result of good weather, and you can fully appreciate the beauty of Mt. Everest, and other mountainous range and orchids are in full blossom from May to June.
Admission Fee
No admission fee
Read more
Get A Quotation of this Tour