Rongbuk Monastery
The highest monastery in the world
About Rongbuk Monastery
Rongbuk Monastery, the highest monastery in the world, was established sometime in the early part of the 20th century, under the Nyingmapa Sect. Its history is sketchy. Rongbuk Valley was know as the "sanctuary of the birds". There was a strict ban on killing any animal in the area. The British arriving at Rongbuk in 1921, found the animals of the valley extraordinarily tame: wild blue sheep would come down to the monastery.

There were hundreds of Lamas and pilgrims engaged in meditation in a cluster of brightly colored buildings. The British did not meet the Head Lama as he was off doing a year's meditation in a cave. It was common for hermits to go on meditation retreats in caves in the valley, subsisting on water and barley passed to them once a day.
   
The monastery was razed in the 1960s. In the late 1980s and early 1990s, rebuilding took place at Rongbuk Monastery and its monastery has been resurrected, along with the stupa that figures prominently in tourist photography of the scene. In Rongbuk Monastery, some of the murals are superb. The monastery and its large chorten make a great photograph with Mount Everest thrusting its head skyward in the background.
   
Walking forward from Rongbuk Monastery, you will see the famous Rongbuk Glacier, which is the largest among all the hundreds of glaciers formed around the Mt. Everest. The three glaciers north of the Mt. Everest flow south and congregate at a river traversing the foot of the monastery. This is called 'Rongbuk River', and the water there is extremely cold. Also, if you want to get to the Everest Base Camp, Rongbuk Monastery is a place that you would pass by.
   
One interesting thing about Rongbuk Monastery is that monks and nuns live together in the same monsatery. From 15th April of the Tibetan Calendar the monastery will hold a Buddhist dancing ceremony, which will last for three days. This is held to celebrate the birth of Sakyamuni, which is known as Saka Dawa Festival.

During the play, many monks disguise themselves as Rabbis and dance many scenes one after another, and most scenes portray different characters and clothing. Another Tibetan festival is held on 29th December of Tibetan Calendar to placate wandering ghosts, and monks wearing masks also perform this grand ceremony.
Tips of Rongbuk Monastery
1. Rongbuk Monastery is connected to Shigatse City and Lhasa by a road, so it is easy to get to those two beautiful cities from this location.
2. Visitors who decide to climb the Mt. Everest can also stay here at night. Each room can accommodate 4 – 5 people, but you cannot expect too much from its condition. It is about 8 km to the Everest Base Camp.
3. There is also a small restaurant opened by a Tibetan, the prices there are a bit high. You can take some food in advance.
Attractions nearby Rongbuk Monastery
Recommended Tour Itineraries Including Rongbuk Monastery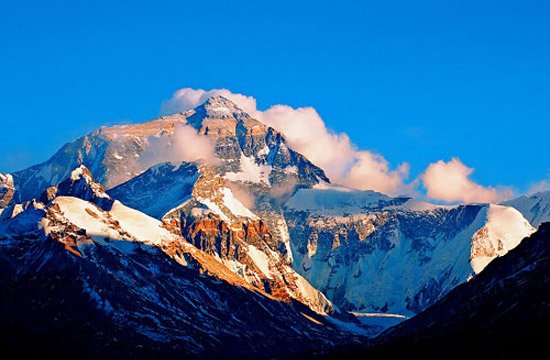 Located in Shigatse Prefecture, Mount Everest attracts a lot of tourists to visit every year. Besides, Shigatse is the second largest city in Tibet characterized Tibetan culture. Tibet Vista provides more than 10 tour packages including these tourist attractions in Shigatse Prefecture at the best price.
Popular Shigatse Tour Deals
More Tibet Tour Packages
How to get there
Address: Tingri County, Shigatse
Transportation:
1. Rental Car-- You cannot hitchhike like elsewhere. Renting a car would be the best way to go.
2. Trek
Best time to visit it
You can visit Rongbuk Monastery at almost every season. But if you wan to go to EBC or Mount Everest, you'd better travel from early Mar. to late May, and from early Sept. to late Oct.. That's when the weather are relatively mild and warm.
Opening Hours: 9:00--16:00
Admission Fee
CNY 35
Read more
Get A Quotation of this Tour