The Latest News About Zhangmu Border
Recently, a carpool ad was seen on Tamil street. It signaled "Zhangmu Port has reopened, and any traveller who wants to go to Zhangmu by carpooling can contact WeChat:xxxxxx or Linsheng's phone number:xxxxxx. With five to seven people joining, then we can head for Zhangmu and we have two people at present." Afterwards, this news was blown up on the Internet. " Is that true? Has Zhangmu port reopened yet?" " Can I travel to Nepal from Zhangmu port?" Unfortunately, after reporter's verification, this news is proven to be a rumor. Zhangmu port remains closed at present.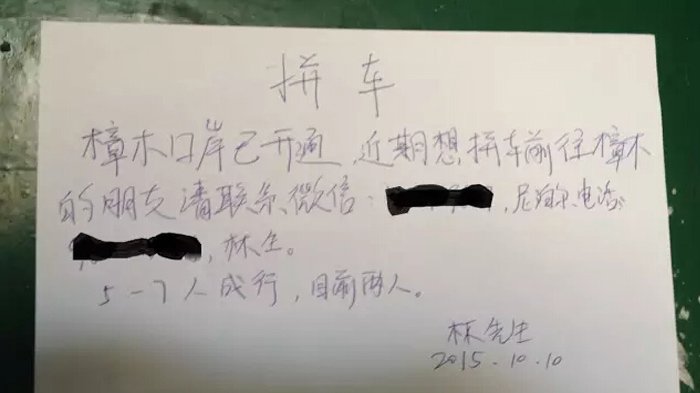 The carpool ad to Zhangmu port on Tamil street
Located in the south of Himalayas, Nepal attracts tourists from all over the world with unique natural landscape and rich cultural and religious heritage. In recent years, more and more tourists prefer to travel to Nepal from Lhasa. Thus, tourists can not only explore the mysteriously holy Tibet, but appreciate exotic scenery of Nepal.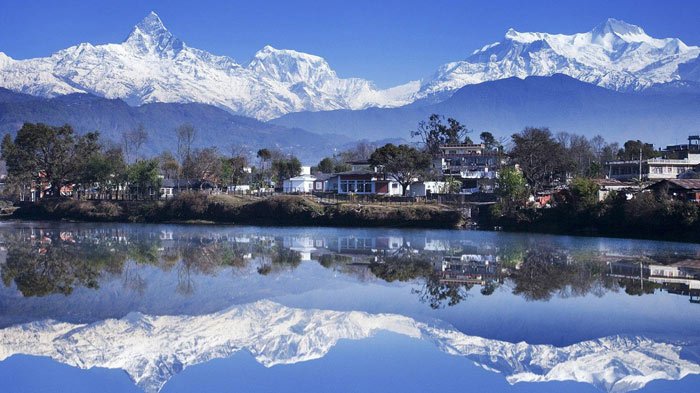 Breathtaking scenery of Nepal
Commercial vehicles to Zhangmu port are still out of service
Since the tragic Nepalese earthquake on April 25th, 2015, the Sino-Nepal border Zhangmu port has remained closed, and many tourists are keen to know when it will be reopened. "At present, in order to have an early resumption of Zhangmu port, Chinese disaster-relief teams are working hard on clearing roads, customs staffing and other related work to facilitate normal trade and personnel exchanges of Sino-Nepalese border." Lhasa customs official said.
On Oct. 22nd, looking around on Jiacuo road in front of Consulate General of Nepal in Lhasa, you still can not see any passenger bus, commercial vehicles, minibus or off-road vehicles, which reads Lhasa to Zhangmu port.
"Can I charter a car to Zhangmu port?" "No, you cannot. All the commercial vehicles to Zhangmu port are still out of service after Nepalese earthquake. Therefore, the regular buses and tourist vehicles are no longer parked here." Tashi said, an experienced driver, who has over 10-years driving experience on this route from Lhasa to Zhangmu port.
With some flight cancellation from China to Nepal, the application and issue of Nepal visa are not affected
On the morning of October 22nd, only Air China has flight from Lhasa to Kathmandu. Currently, Nepal is facing a fuel crisis and there is a massive cancellation of flight from China to Nepal. China Eastern Airlines (CEA) recently has announced that since Kathmandu airport couldn't provide aviation fuel for quite a while, CEA decided to cancel the round-trip flight from Shanghai-Kunming-Kathmandu before 15th , Oct and offered free ticket refund and rescheduling service. Before that, China Southern Airlines also cancelled all the flights before Oct 24th to Kathmandu. While AirChina can guarantee flights from Lhasa to Kathmandu and Chengdu to Kathmandu, but flight from Chengdu to Kathmandu has limited seats.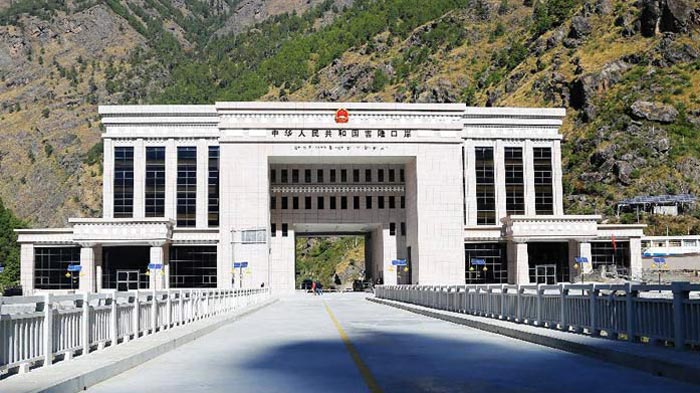 Gyirong port was reopened on 13, Oct, 2015
With the opening of Gyirong Port as the new, official entry point for foreign tourists to Tibet, it has paved the way for more tourists traveling to the region after trekking in Nepal, and for the resumption of the famous overland tours from Lhasa to Kathmandu.