Top 7 Famous Mountain Passes during Tibet Tour
Despite already being at a high altitude, Tibet is famous for its mountains. Because of tectonic plate movement thousands of years ago, Tibet and its mountains are now the highest in the world. They tower over the land beneath them, guarding regions from the outside world. To climb them seems impossible; to pass them, unlikely. Luckily, Tibet is home to many famous mountain passes. These are your access to the lands which lay beyond.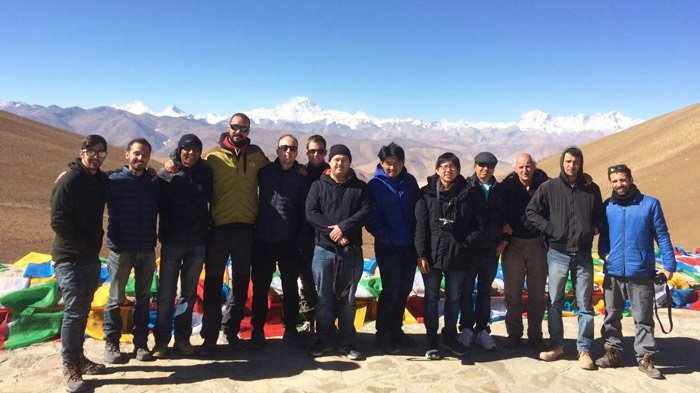 Enjoy the breathtaking view of the Himalayan Ranges at Gawula Pass
Tibet's unique topography means that its naturally highly elevated compared to other places around the world. For the locals, their bodies have adjusted to this high elevation, and they find it no harder than we do down at sea level. They have, for centuries, been able to navigate their way through the mountainous and harsh environments which they call home.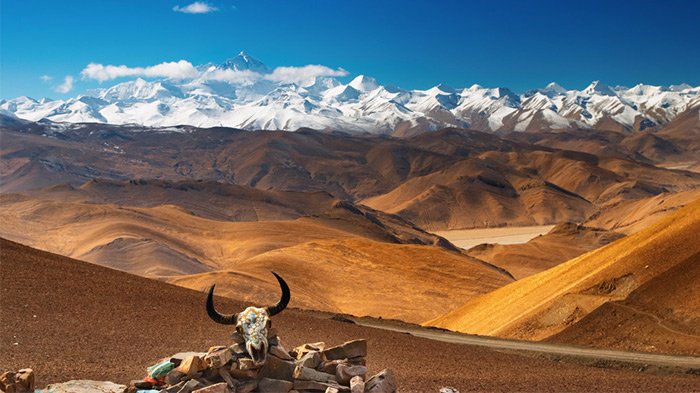 Pangla Pass in Tibet
One of the ways they have done this is by finding mountain passes. These are small gaps in the otherwise impenetrable barriers which seem to stop access to one region from another. They are nature's doorways to new lands and new sights. But just because they offer the opportunity, don't let this let you think that they are easily conquered. Some are easier than others, yes, but some are also an adventure. Here are the 7 most famous mountain passes in Tibet, and how you can visit them.
Tanggula Pass
Tanggula pass is the highest pass along the Qinghai-Tibet train route. At 5,231 meters above sea level, it's not small height. Luckily, chances are that you'll be taking the train from either Beijing or Chengdu, and so you'll have had time to adjust to the altitude. Taking the train can help to reduce the possibility of altitude sickness.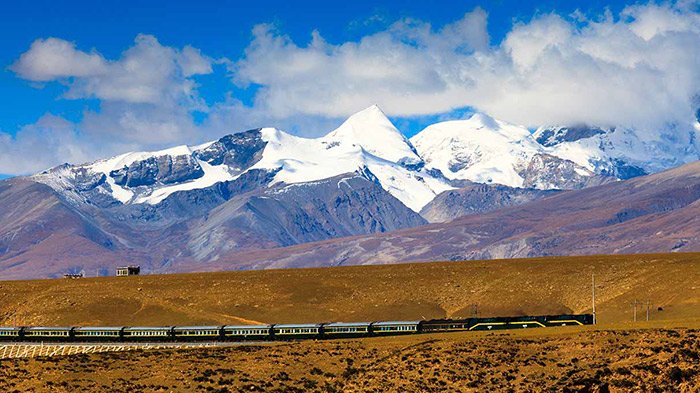 Tanggula pass is the highest pass along the Qinghai-Tibet train route
The Tanggula pass is also home to what is possibly the highest train station in the world. Located inside of the Tanggul mountains, it's something train aficionados might just want to phone home about. If you're taking the train from either Beijing or Chengdu, you can expect your locomotive to make a stop here.
Nargen la Pass
If you decide to head to Namtso Lake, at some point you'll find yourself at the Nargen la Pass. At 5190 meters above sea level, it's almost as skywards as the Tanggula Pass, the only difference is that this one gives you an incredible view of the Nyenchen Thanglha snow mountain ranges.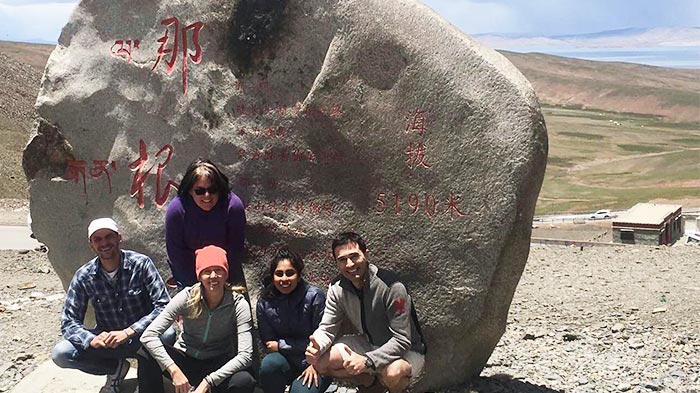 Nargen la Pass
You'll probably make this journey by car from Lhasa. You'll have go through the Tibetan grasslands first, then once through the Nargen la Pass, you'll have a clear path to Namtso Lake, one of the holiest lakes in Tibet.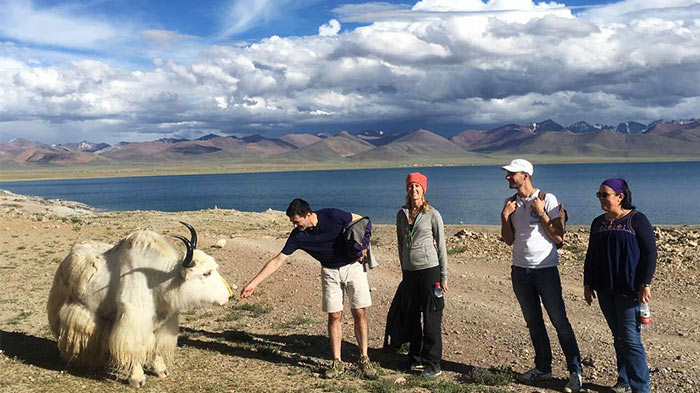 Feeding the cute Tibetan goat at the shore of Lake Namtso
If you're thinking of taking this trip in winter, it's advisable not to. There's the possibility of too much snow, which will make the Nargen la pass impassable. Most tour companies will instead arrange trips to Yamdrok Lake instead.
Join-in Tibet Small Group Tours
Gangba la Pass
If you're headed to Tibet during the winter, and you wanted to visit the Namtso Lake but couldn't due to a buildup of snow, then you'll probably have to make you way through another of Tibet's most famous mountain passes: Gangba la Pass.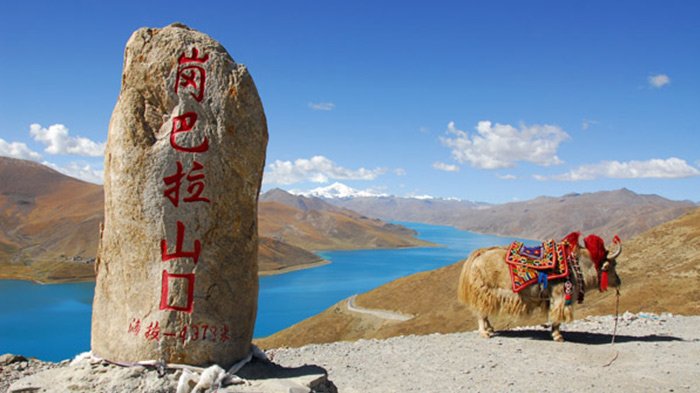 Gangba la Pass
The journey will take you to Yamdrok Lake, another of the three main holy lakes in Tibet. Around the pass, you'll be able to spend a little time with some of Tibet's most famous dog breed: Tibetan Mastiff. Luckily, those here are incredibly tame (be careful in other areas). You can even take a picture with them!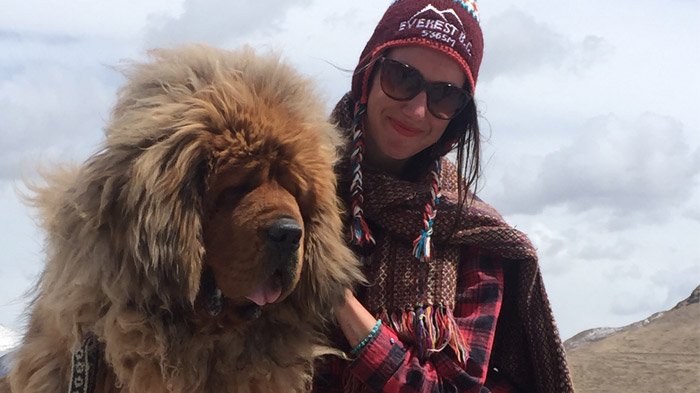 Tibetan Mastiff
The pass is around 4800 meters above sea level, so not quite as high as those above. But it can still take a lot of breath out of you if you're climbing to the top. Moreover, winter here is snowy (not as much as the Nargen la Pass, though). Because it's still accessible during winter, it's usually the direction most tour groups head from November to February.
Simila Pass
As you head towards Gyantse county, you'll find yourself making your way through the Simila Pass at around 4200 meters above sea level. The pass is unique due to the presence of countless colorful Tibetan flags decorating the rock faces (more than others). Thanks to the place being a mountain pass, the wind through here is enough that they'll wave in the wind in extraordinary patterns. It's a perfect cultural photo-op!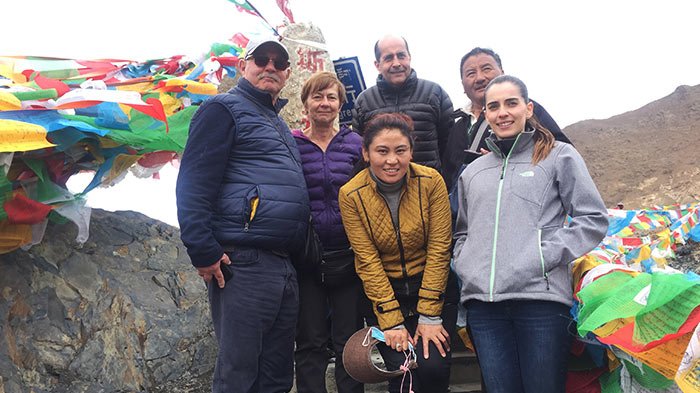 Simila Pass
Nearby, the Manla Reservoir is home to the biggest dam in Tibet. Here, the water is clear and blue; almost perfect. You'll see it as you pass through.
Gyatso la pass
If you're thinking about heading to the Everest Base Camp, or even towards Nepal for a bit of trekking, then you're more than likely going to pass through the Gyatso la Pass. At an Elevation of 5220 meters above sea level, what is known as the Friendship Highway runs through it. This 800 km long highway is one of the main arteries for connecting Lhasa with both China and Nepal.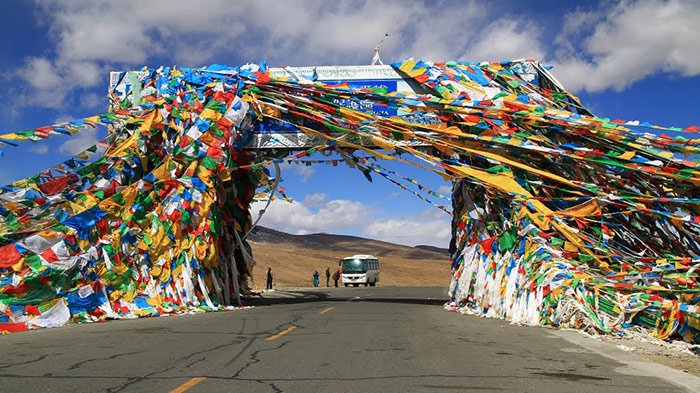 Gyatso la pass
From the mountain pass, you'll see snowcapped mountains, along with some great views of Everest in the distance. You'll notice it because it will be predominantly higher than those which surround it.
As one of the highest Famous mountain passes, it is prone to snow activity during the winter, so summer is probably the best time to visit. In fact, shortly after the Friendship highway through the pass was constructed, it was damaged by blizzard and snow activity. This is not a pass to take lightly, a combination of its elevation, and the local weather conditions, have led to the Gyatso la pass receiving a deserved reputation for being dangerous.
>> Click here to see the most classic Tibet and Nepal tour packages
Gawu la Pass
Another mountain pass on the way to the Everest Base Camp, Gawu la Pass is 5198 meters above sea level. The view from Gawu la Pass is incredible. Not just because of its elevation, but also because it offers one of the most breathtaking sights of Everest you will ever see. And it's not just Everest, there are countless other mountains which exceed 8000 meters above sea level in elevation; Mount Shishapama, Mount Lotse, Mount Makalu, and Mount Cho Oyu, to name just a few.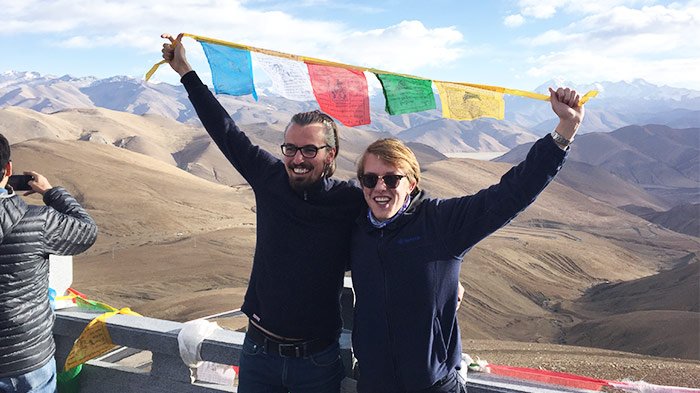 The view from Gawu la Pass is incredible
Whilst you're here, you'll also find customary Tibetan flags throughout the area. You can hang one up yourself for luck (maybe you'll want to do this if you're about to climb Everest). However, once you've finished having a look at the scenery, prepare yourself for one of the windiest roads you've ever seen down the other side. It moves back and forth for a seemingly endless period of time throughout the Mt. Everest National Nature Reserve.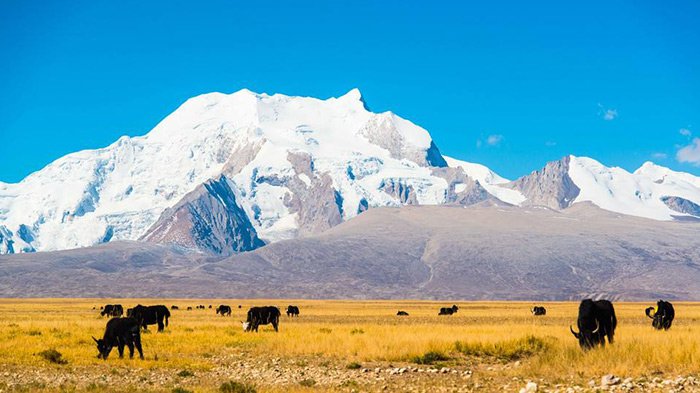 Mount Shishapama
Just like passing through most of Tibet's Famous mountain passes, this one is much safer during summer. Snow build-up and blizzards can get in the way and lead to trip cancellations during winter.
>> Check all the Tibet Everest Base Camp tours here and choose your favorite one
Drolma la pass
Located 5630 meters above sea level, the Drolma la pass is the highest on this list. It's also one of the few you'll be able to find yourself trekking through, and not simply taking a car or train. Finally, without a doubt, it's one of the most Famous mountain passes in Tibet.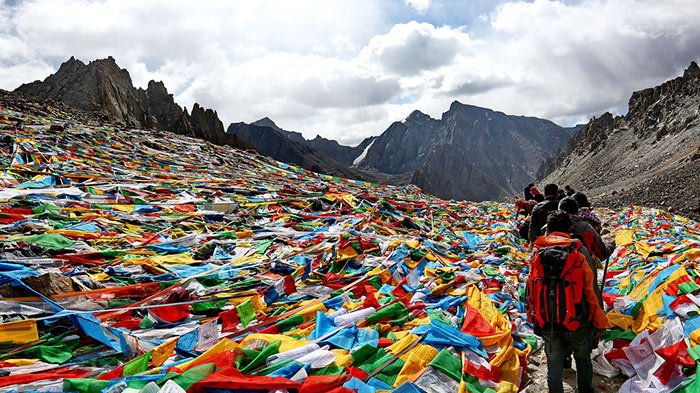 Drolma la pass
The pass is part of a local Tibetan tradition known as the Kailash kora. This is a 52 km trek through the area, part of a holy pilgrimage for local Tibetans due to Mount Kailash's religious significance. For visitors, it's a challenge to be overcome, but it's not easy. You should expect to spend a lot of time getting yourself ready if you want to engage in the trek. Due to development of the area for tourism, you're also going to want to do this sooner than later if you want the 'real', traditional experience.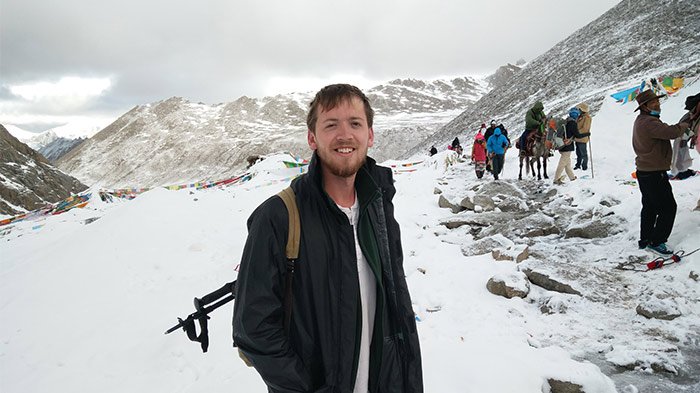 Kailash trekking
Beware that during winter, the path can become even harder to traverse due to the presence of increased snow. Compared to the other mountain passes on this list, this is the highest. Whilst the climate in the area is not as severe as the others, and local Tibetans have been known to navigate it during the year's coldest months, visitors won't be able to pass through until after April and the snow has melted.
>> Join-in our adventurous Kailash Manasarovar trekking tours
Which pass do you want to conquer?