How to Travel Safely for Individual Travelers to Tibet
Traveling to Tibet can be the experience of a lifetime, and can give you a sense of adventure, excitement, and satisfaction having completed a visit to the Roof of the World. However, the last thing anyone wants is for something to go wrong, and spoil his or her trip. While some things cannot be avoided, such as delays in transport and the weather, most things can be, as long as you follow a few simple guidelines on staying safe while traveling in Tibet.
When Taking Tibet Train to Lhasa
Tibet train to Lhasa from any of the seven gateway cities in China is a really exciting experience. The thrills of watching the high-altitude landscape rush past the window of your cabin as you relax on the train is unforgettable, and the journey is one that is almost a tour in itself.
1. Use oxygen supply system properly
The oxygen supply on the train comes in two variations, and each is specifically designed for a certain use. Firstly, the train has a dispersible oxygen supply, that pumps additional oxygen into all the carriages, to help prevent altitude sickness on the steep ascent to the plateau. There is also a personal oxygen supply that can be found under the seat in the hard-seat carriages, and on the walls of the corridor and by each berth in the hard and soft sleeper cabins.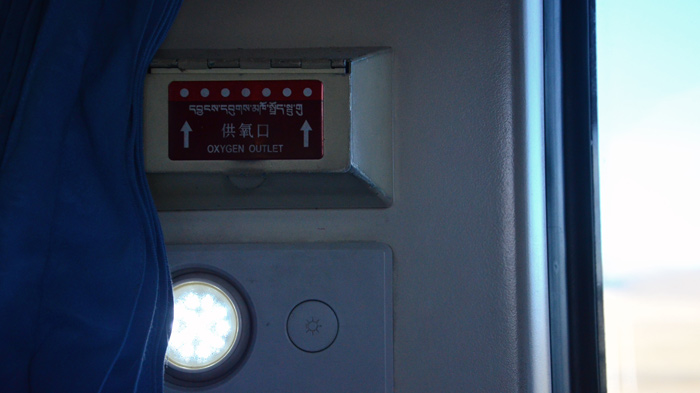 There is also a personal oxygen supply on the walls of the corridor
This supply is meant to be used only when you are feeling the exhaustive effects of altitude sickness, and should not be used as a prolonged aid in acclimatization, as this will not help you to acclimatize. It is recommended that, if you are feeling the effects of altitude sickness whilst on the train, to speak to the medical staff prior to using the personal oxygen supply, as excessive oxygen intake can lead to oxygen toxicity syndrome, which can result in severe cell damage, and even death. Only use the oxygen supply as recommended by the doctor on the train.
2. Have at least 2 copies of Tibet Permit
Your Tibet Travel Permit, which is provided to you by the tour operator prior to leaving China, is a required document for travel, and will be needed for boarding the train and for any other checks, both on the train and once you are in Tibet. You will have the original copy of the permit, and in some places will be required to submit a photocopy for other permits, hotels, and other uses. Always keep the original, and have extra photocopies, so that if it is required to be kept, you can provide a copy, and keep the original.
3. Keep your belongings properly
Crime and stealing is not really an issue on the trains. All trains to Tibet have plenty of staff watching over things, and always include at least 2-3 police officers. Tibetans are naturally honest, and it is rare to find anything missing from your luggage while traveling in Tibet. However, to further reduce the risk of losing your possessions, it is best to make sure your large luggage is always locked and secured in your cabin, and that smaller, personal items, and items of value, remain on your person at all times. Larger luggage can be stored underneath the lower berths and on the large shelf above the door, while your smaller bag, with personal and valuable items, can be kept in the berth with you when you sleep.
4. When you feel uncomfortable due to altitude change or have any troubles, report to train staff promptly
Altitude sickness affects almost everyone when traveling to Tibet, as it is the highest plateau on earth. And there is no guarantee that, even if you have traveled in high altitude countries before and not been affected, it will not affect you on other trips. Altitude sickness cannot be predicted and can affect anyone, regardless of gender, age, and previous experience.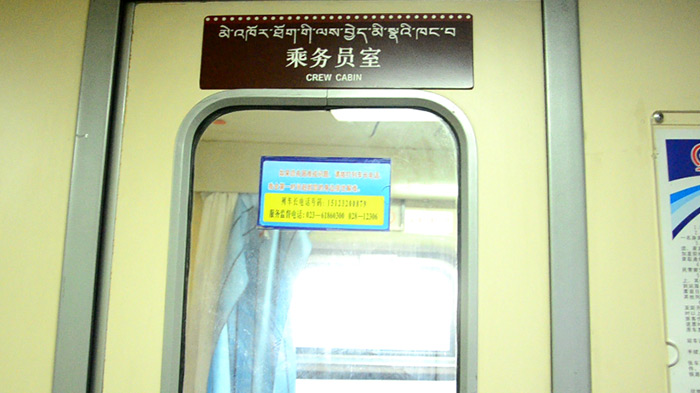 If you feel uncomfortable due to altitude change,report to train staff promptly
If you feel the effects of altitude sickness, you should notify people you are traveling with and the training staff, who will take you to see the medical staff on the train for assessment. They will be able to attend to your immediate needs and will recommend your use of the personal oxygen delivery system if deemed necessary.
When Travelling in Tibet
Once you disembark from the train, your guide will meet you and take you to your hotel to rest after the long journey. To stay safe once you are in Tibet, which has very different customs and procedures from most other countries, here are a few guidelines to use to make sure your visit goes without a hitch. After all, you do not want to upset any of the locals by making unnecessary mistakes.
1. Never rush to visit attractions shortly after you arrive in Lhasa
Lhasa is at an elevation of 3,656 meters, and anyone traveling to such an altitude requires time to acclimatize properly. After you reach your hotel, you are permitted to travel around the city unaccompanied, but it is recommended that you take it easy if you wish to see some of the local sights once you are booked into your hotel.
There are several places that are of interest within an easy walking distance of most hotels, and you will find a host of places to eat out, and pick up a few items you might need. If you do decide to go out on the first night, it is best to walk slowly, and do not rush around to get to see and do things, as this can help bring on the effects of altitude sickness quicker.
2. Shop around but avoid undue bargaining with street vendors and never buy wildlife and unknown Tibetan herbal medicine and fake products
While you are looking around at the possible bargains you can get in Lhasa, there are a few things to remember in buying from local vendors. It is expected that you will bargain for the item, and this is normal in Lhasa. However, do not try to push the vendors too much when bargaining. The prices they initially give will be slightly inflated, to allow for the bargaining part, but once they reach their lowest price, you should not push them further, as this is considered rude.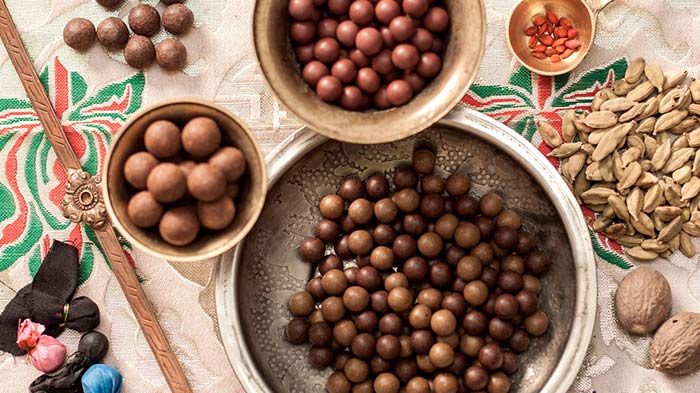 Never buy wildlife and unknown Tibetan herbal medicine and fake products
The purchase of wildlife by foreign visitors is illegal in Tibet, and if offered you should politely decline. Also, there are many Tibetan and Chinese herbal remedies for sale in the various markets around the region, and you should only buy them for consumption if you are fully aware of what they are and what they do. Fake goods (usually purporting to be authentic brand names) are also widely available, and you should refrain from buying them as they are illegal in most countries around the world as counterfeit goods.
3. Take your money and important belongings with you all the time
Never leave passports, visas, permits, money, cameras, cell phones, laptops and other expensive items in your hotel room or guest house. While there is little crime in the region, it is best not to leave such things in an unsecured location. Filing a report for stolen items requires a lot of paperwork and will set back the entire tour by days, inconveniencing the other members of the tour party. Keep all your valuable items in a secure bag or backpack, and keep it with you at all times.
4. Spend two days in Lhasa for acclimation and always follow a gradual ascent when traveling to higher places
Acclimatizing to the high altitude of Lhasa is a prerequisite to venturing out to other, higher areas of Tibet, and proper acclimatization at high altitudes normally requires around two full days. Majority of tours to Tibet include two days of visiting the sights and attractions in and around Lhasa, giving you ample time to acclimatize to the altitude, before moving on to higher altitudes in other parts of Tibet. However, it is still best to take it somewhat easy while touring the sights, to ensure that you acclimatize properly, and are ready for the rest of the tour.
5. Refrain from heavy drinking and smoking
Drinking and smoking are detrimental to acclimatization at high altitudes. The body needs time to adjust to the lower oxygen levels of the plateau, and alcohol and tobacco can make those adjustments harder to implement. It has been shown that increasing the consumption of vegetables, fruits, and proteins can help with better and faster acclimatization to high altitude areas, and you should consume at least eight liters of water a day.
6. Respect the religion, customs and avoid taboos in Tibet
There are several customs in Tibet that are very different from those in other countries. For example, it is considered rude to sit with one's feet outstretched with the soles pointing at another person or a religious artifact. Also, many Buddhist monks do not like to be touched, and certain monasteries require you to remove your shoes or do not permit women to enter.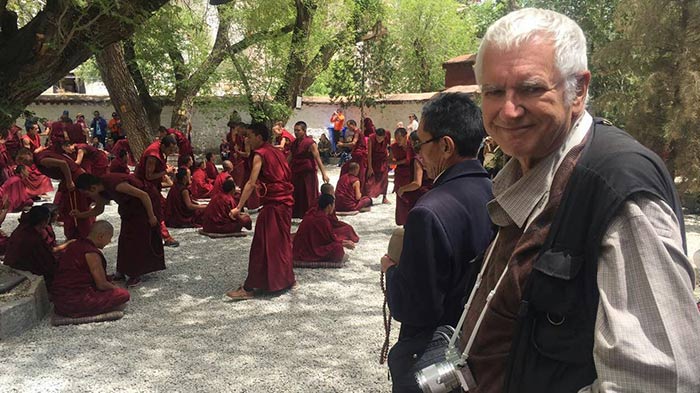 Respect the religion, customs and avoid taboos in Tibet
It is important that you learn about the traditions, customs, etiquette and taboos of Tibet and its people, in order to not make unforgivable errors while you are visiting. It is also not polite to take someone's picture without their permission, especially the monks and priests, so always ask first. As the old saying goes, "When in Rome…"
7. Pay special attention to unique alpine climate (such as sunburn, dramatic temperature change, etc.)
The climate in Tibet is one of high altitudes, which means that the air is a lot thinner. This also means that the rays of the sun can be a lot stronger, even though it does not feel as hot as in some tropical countries. The thicker atmosphere at around sea level dissipates the harmful UV rays and solar radiation in a way that does not happen in the high - altitude climate of Tibet. Sunscreen, sunglasses and lip balm should always be on your packing list and used daily. Lip balm can also prevent chapped lips from the strong, cold winds in the region.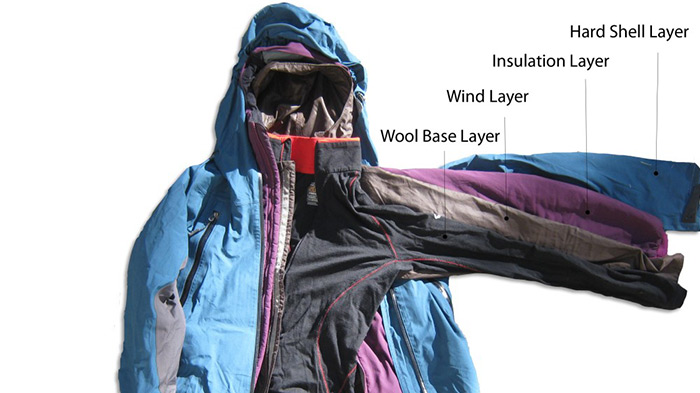 You should keep yourself warm even on summer
Whether winter or summer, the temperature changes in Tibet can be very dramatic. Even on summer days where the temperature is high enough for only one thin layer of clothes, the sudden drop once the sun goes down can bring temperatures down to below freezing, making you susceptible to colds, hypothermia, and frostbite if you are not well prepared.
The rainy season in Tibet can also be a sudden shock. While the majority of the region does not see much rain, even in the monsoon, other parts will see what is considered as normal monsoon rains. And they can happen when you least expect. A bright, sunny day may change to be heavy rain and dark clouds in a matter of minutes, so be prepared with wet weather gear, just in case.
8. Keep necessary medicines at the consult of your doctor
Tibet is a region where many things that you take for granted at home are not available, even in the bigger cities of Lhasa and Shigatse. Medicines are a good example of this. Many medications that are freely available in your hometown may not be found anywhere in Tibet, especially if they are medications prescribed by your doctor. Before leaving home, consult with your doctor and ensure that you have a more-than-adequate supply of necessary medication to last well beyond your period of travel.
9. Never travel alone at night or venture into unknown places without informing your guide
Tibet is still a wild country, and wolves and bears roam freely on the plateau. While it is rare to even see them on a tour, there is no guarantee that they are not wandering around somewhere nearby. Also, certain areas of Tibet are high in the mountains, and one can easily get lost if you wander away from the group or your guide. Many people have gotten lost walking and trekking in mountainous regions around the world, and it can be hard to get your bearings in the wilderness, especially if you are not familiar with the terrain. Stay within sight of your guide at all times, especially at night.
10. In most places, cash is only accepted. Do prepare enough and small change.
Apart from Lhasa and Shigatse, there is nowhere in Tibet where you can use a credit or debit card. Only the major banks in the biggest cities will be able to accept your foreign cards for encashment, so it is important that you have enough money with you in cash before you leave Lhasa, or even before you leave China. Cash is the only form of currency outside Lhasa, and many places would not be able to change large bills as well, so make sure you have enough small denominations for paying at small shops and restaurants.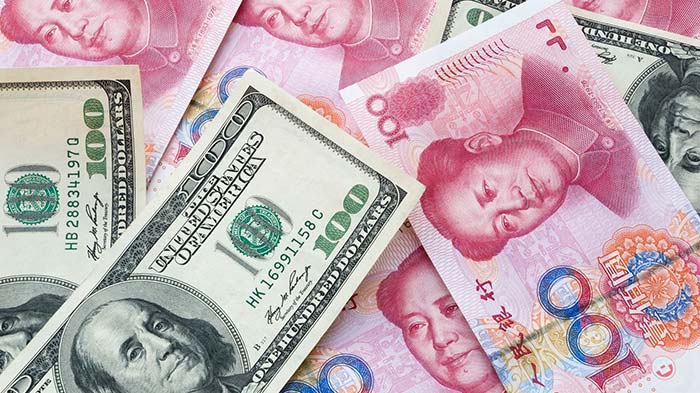 It is important that you have enough money with you in cash
11. If an emergency arises, report it to your guide promptly
Your guide is in constant contact with the Tibet Vista tour coordinators via mobile phone and can handle any emergency that happens. He or she also knows what to do in certain emergencies, and where to go or who to talk to. And they will also be able to pass on messages to your family should anything happen. And remember, while on the tour, your guide will also relay any messages from your family through the main office, so everyone can be assured that you are never fully out of contact.
Before Departure from Lhasa
After the last day of your tour, you will leave this beautiful region to head back to China, or on to your next destination. There are also a few things you should remember when you leave, as they are just as important as those you learned when you arrived.
1. Confirm the pickup time of shuttle bus with the guide and check the flight schedule, pack up all the important travel documents and belongings and check out
Your guide will have arranged the shuttle to collect you from your hotel and transfer you to the station to catch your train or the airport to catch your flight. Make sure that you have confirmed the time the shuttle will arrive, as you may miss your flight or train by not being ready. The shuttle will be timed to coincide with your departing train or flight check-in time.
Make sure you do not leave anything important behind, as forwarding it to you will be at your expense, and that could be rather costly for you. Also, make sure you have all your relevant documents in a secure and easy-to-access location, such as your hand luggage, and keep it with you at all times. your Tibet Travel Permit is also needed to show on your way out of the region, and if you lose it there will be severe delays in your travel plans.
2. Arrive at the airport at least two hours earlier
As with all other airports around the world, you should arrive to check in at the flight desk at least two hours before your scheduled flight. Lhasa Gonggar International Airport does not support online check-in, so make sure you are ready to leave the hotel on time, and that your shuttle is scheduled to arrive at the airport with plenty of time to spare.