Hot Spring Tour in Tibet
It is said that where there is human presence in Tibet, there must be a hot spring within 100 meters from the residence. Large and small, countless hot springs were shaped largely as a result of Tibet's peculiar topographical features. In fact, hot springs of all kinds are widely used by Tibetans on a daily basis as an efficient and convenient way of medical treatment with no side effects.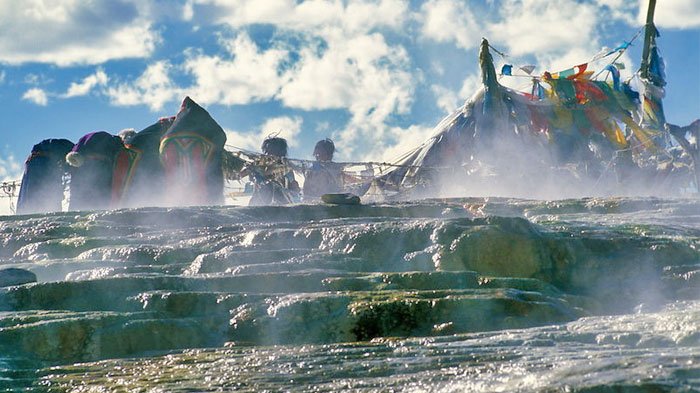 Hot spring in Tibet attracts many tourists to visit.
Tibetans as well as tourists at home and abroad are drawn to mineral-rich hot springs and with great relish,they chat and play with friends as they enjoy the hot spring in the pool. Some of the well-known hot springs are situated in Yangbajing, Riduo,Kangbu, Lazi, Qu Zika, Dezong, Yiri and the majority of hot springs are found in shigatse prefecture. As the temperature and mineral of hot springs vary, so do their cures. However, it is universally believed that all these hot springs have beneficial effect on liver and gallbladder, rheumatoid arthritis, back pain relief, insomnia, etc.
Major Hot Spring Attractions in Tibet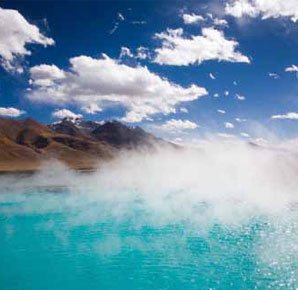 Yangpachen Hot Spring
90 kilometers northwest of Lhasa, Yapachen hot spring, also called Yabajing Hot Spring is one of the most renowned hot springs in Tibet. The hot spring here is rich in hydrogen sulfide and frequent bathing in such water is believed to be able to cure many chronic illnesses. Yabajing town covers an area of more than 7000 square meters with hot springs of highest altitude and rarely-seen eruptive springs and geysers.
Surrounded by snow-capped mountains, Yangpachen hot spring is noted for it heavenly scenery with vapor clouds floating in the open air. As tourists enter the scenic spot during Lhasa to Namtso lake tour, the local guide will give each tourist a local boiled egg made with spring. Some indoor springs offer special bathing with water mixed with Tibetan medicine. Sometimes, tourists can even watch geysers sending spring high up in the air. What a spectacular sight!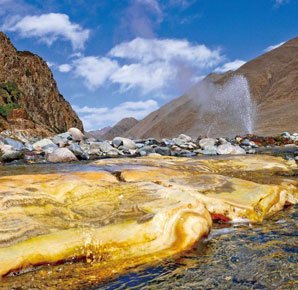 Lhatse Hot Spring
15 kilometers northeast of Lhatse County, the biggest feature of Latse hot spring is that the spring itself has an extremely high transparency and tourists can see through the spring pool with a single glance. In addition, the spring is odorless and has a strong buoyancy because of rich minerals.
If tourists have come to here, they can see many villagers who come all the way through mountains to have a bath in Lhatse hot spring. Not only do they take bath, some even take the bowls filled with spring and drink it while having a bath.
The reason is that it is said that taking a bath in this way can cure the illnesses more effective like gastrosis, kidney problems, dermatosis, and arthritis. Therefore, toursits also can try drinking and bathing in Lhatse hot spring.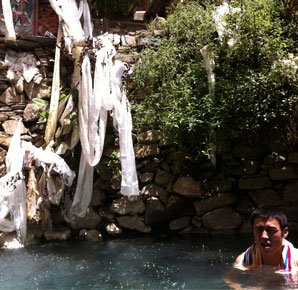 Tidrum Hot Spring
If a tourist has a tight budget, Tidrum Hot Spring, also called Dezhong Hot Spring, could be a top choice. 150km northeast of Lhasa, Tidrum Hot Spring has an altitude of 4590m and is situated in Dezong village of Menba town,73 kilometers northeast of Maizhokunggar county. Its unparalleled landscape, lush vegetation, and jagged mountains, etc give it the reputation as ' the world-class hot spring' praised by western experts. Tidrum Hot Spring has a history of over 1400 years and traditionally has long been the designated spring for generations of Drigung lamas and Tibetan royalty.
Tourists can enjoy the hot spring in the most traditional and original way lying in the open spring pool and appreciating the surrounding imposing mountainous range when traveling Eastern Lhasa. There is a hot spring called "hawk spring" and the legend has it that there was a hawk which was shot by an arrow and the hawk fell into the spring. Yet, after a while the hawk flew again without any injury. Locals believe that the spring has a magical and strong therapeutic value.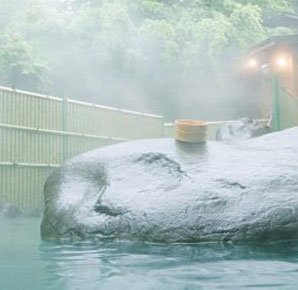 Kangbu Hot Spring
Described as "the second hermitage of the universe" in Buddhist scriptures, Kangbu hot spring is so prestigious that it is even crowned as the king of therapeutic spring in Bhutan and Sikkim, 40km away from Yadong County. The spring lies in a narrow strip of valley in Kangbu village of shigatse prefecture. Kangbu hot spring features eco-friendly travel and as the most well-known therapeutic spring, the entire scenic spot is packed with Tibetans, Bhutanese and Sikkimese people and other tourists in spring and autumn.
The twelve springs scattered in Kangbu have distinct therapeutic effects. They are conductive to rheumatoid arthritis,bone fracture, cardiovascular disease, headache, etc. As tourists lose clothes and get soaked in the spring pool, a faint smell of sulfur is about to welcome you. Far away, a couple of yaks are grazing on the grassland covered with patched snow, high above puffy white clouds hanging over the blue sky. Such breathtaking scenery can only be seen in Tibet, the roof of the world.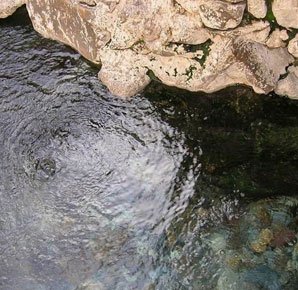 Rido Hot Spring
Riduo hot spring is located in Riduo town of Maizhokunggar county, 124 km east of Lhasa. The spring stretches 1000 meters from east to west with mountains flanking on both side of it and the source of spring lies in Mt. Mira. Among the numerous springs in Tibet, Riduo hot spring stands out for its high quality water, favorable geographical condition and its legendary story with Guru Rinpoche, a prestigious monk.
According to Bkav Thang Sde Lnga, the Tibetan Buddhist scriptures, Guru Rinpoche bathed in Riduo hot spring and commented that this spring can get rid of sins committed in the past and purify one's soul, and bring good luck. Therefore, Riduo hot spring is taken as a sacred spring. The best season to visit Riduo hot spring is in winter, and tourists may soak in mineral-rich spring as they enjoy the snow-capped scenery.