Tibet and Silk Road Tour
Why go
The Silk Road, together with Ancient Tea Horse Route, is a passage of great importance between the east and the west exchange in ancient time. It has profound impact on both sides' culture, economy, and religion. Many villages and towns mushroomed as a result of the vibrant business activities and exchange on these ancient routes. Though some failed to stand the test of time and went to ruin, others survived and prospered. Travelling along these two ancient business routes will make you understand the profundity of Chinese culture as if traveling back to ancient time.
What to see
Travelling through this overland route allows tourists to enjoy the renowned cultural and historical sites along the Ancient Tea Horse Route and the Silk Road. We start from holy city Lhasa and move south to the source of Tibetan culture and ancient city Gyantse through Yamdrok Lake and tour the Shigatse, and Mt. Everest, the highest mountain in the world.
Having finished visiting the scenic spots in Tibet, we would fly to Xi'an, the starting point of the Silk Road and keep touring the Silk Road on the same path travelled by ancient travelers. We will visit the legendary towns and villages one after another such as Turpan,Korla, Mingfeng ,Hetian ,Kashgar, Urumqi. You can enjoy the dazzling Tibetan monasteries and temples, vast Brahmaputra River, holy alpine lakes, ancient towns, snow-capped glaciers, dotted oases, distinct Xinjiang customs and culture, etc.
When to go
The best travel season starts from May to October while the winter is too cold for travel.
Tibet and Silk Road Tour Packages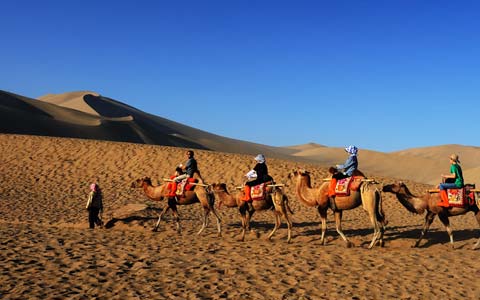 13 Days Tibet and Silk Road Tour from Xian
Route: Lhasa - Xian - Dunhuang - Turpan - Urumqi - Kashgar - Urumqi
After two days of exploring the Holy City Lhasa, you will fly to Xian to start your Silk Road discovery tour taking in world famous cities and tourist sites along the ancient silk road.
View Details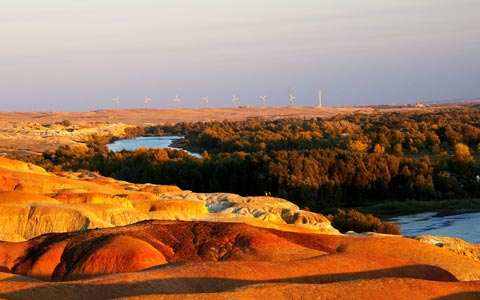 24 Days Tibet and Southern Xinjiang Adventure
Route: Lhasa - Tsedang - Shigatse - Sakya - Mt. Everest - Xian - Dunhuang - Turpan - Korla - Mingfeng - Hetian - Kashgar - Urumqi
Go to visit the fabulous landscape and historical sites of southern Xinjiang along the famed silk road after exploring Tibetan culture and the world's highest mountain Everest. It will be an amazing experience with different cultures and natural beauty.
View Details
More Tibet Tour Packages
Tailor-made your Own Tour within
24 hours

.
Simply express your tour needs, we'll customize a trip plan for you. No deposit is required until you are totally satisfied with the trip plan.
Tours departure 365 days a year !
Start Customizing Now!