Siling Tso
The highest lake in the world, second largest lake in Tibet
About Siling Tso
Lying on the border between Peru and Bolivia of South America, Lake Titicaca sits at 3,812 meters above sea level. For a long time, people in the West regarded this lake as the world's highest lake. Whereas in Tibet, nearly 1,000 lakes are higher than 4,000 meters above sea level and 17 lakes are 5,000 meters high.
   
According to Chinese scientists, the Siling Tso of Tibet should be the highest lake in the world. Located in the Zhongba County, the 5,386-meter high fresh-water lake flows into the Yarlung Tsangpo River. The lake lies on a tundra of very rigid natural condition.
   
Siling Tso is also the 2nd largest lake (the largest one is Namtso Lake) in Tibet, lying at the south of the Changtang Plateau. In accordance with legend, Siling is an arch devil who used to live in Duilongdeqing County, west of Lhasa. He greedily devoured thousands of lives everyday including both human beings and animals. One day, Padamasambhava found Siling and asked him to stay in the lake forever and confess. From then on, people called the lake "Siling Tso", which means the "Siling Devil Lake".
Tips of Siling Tso
After you get off the bus, there are still several km away from the Siling Tso. Be careful, because there are many marshes nearby.
Attractions nearby Siling Tso
Recommended Tour Itineraries Including Siling Tso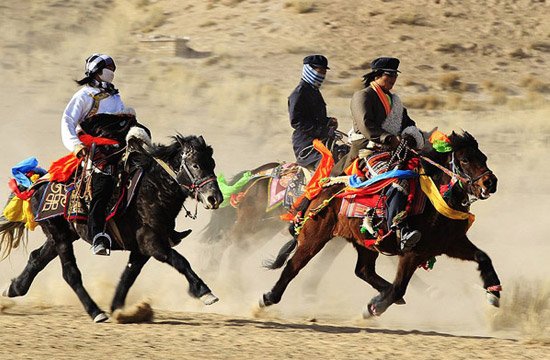 As one of the grandest festivals in Tibet, Nagqu Horse Racing will be held every August. A lot natural and cultural tourists attractions in Nagqu attract a noumber of tourists to come. Tibet Vista provides more than 10 Nagqu tour packages including these tourist attractions at the best price.
Popular Nagqu Tour Deals
More Tibet Tour Packages
How to get there
Address: Shenzha County and Bange County
Transportation:
1. Bus
2. Car
Best time to visit it
Summer would be the best time to visit here.
Opening Hours: All day long
Admission Fee
None
Read more
Get A Quotation of this Tour