Top 5 Common Mistakes when Preparing for a Tibet Tour
Tibet is a land of unique culture and religion, and is one of the most inhospitable places in the world. But it has some of the most beautiful sights in the world as well, and the lakes and mountains are spectacular.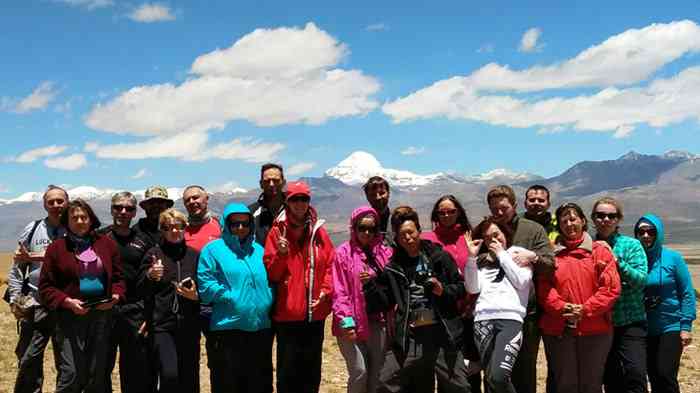 Group photo of Mt. Kailash Travel tour
For those with a love of wildlife, there is an abundance of natural wildlife on the plateau, and thousands of migratory birds pass through the region on their way to warmer climes for winter, as well as on the way back north in spring.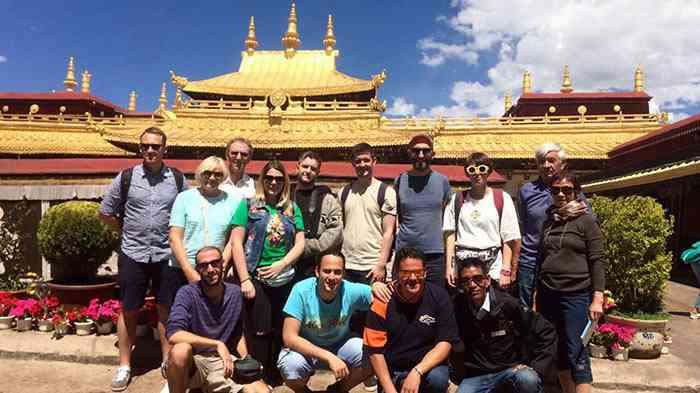 Took a group photo when visiting the Jokhang Temple
The land is deeply steeped in Buddhism, and the people are predominantly Buddhist. The region abounds with monasteries and temples of all shapes and sizes, which contain some of the most precious Buddhist scriptures, Mandalas, thangkas, and statues in the world. The culture is rich and is deeply intertwined with the Buddhist religion, so much so that the two could not be mutually separated. It is sometimes hard for visitors to know where culture and tradition ends, and religion starts.
Common mistakes and misconceptions of Tibet touring
1. Failing to set aside enough time for apply for necessary travel documents, such as The Tibet Tourism Bureau Permit (TTB), also known as the "Tibet Travel Permit".
Tibet is an autonomous region of the People's Republic of China, and therefore you require a visa to enter China first, if you are traveling through China to get to Tibet. The visa for China can be obtained from your local Chinese Embassy, and it is recommended that you do not mention Tibet in your travel plans, as this complicates the application for the visa. Only list your locations in China on the visa application.
Traveling to Tibet requires a little more than just a visa to China, though. In order to get into Tibet from China, you need to have a Tibet Travel Permit. One of the common problems for people planning a trip to Tibet, is the idea that they can get a Tibet Travel Permit easily and quickly.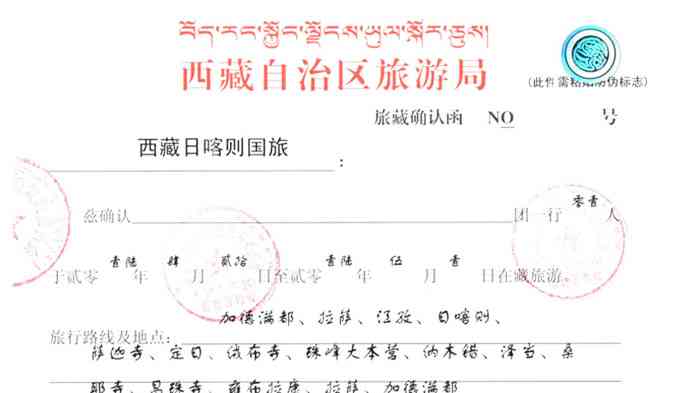 Tibet Travel Permit
The Tibet Travel Permit is only available from the Tibet Tourism Bureau, and takes around 7 days after applying for it to be processed. Then we will mail it to your current residence in China via express. And this will take another 4 or 5 days. If you do not leave enough time for your permit to be processed, you will not be allowed to board the train or plane to get to Tibet.
Moreover, a Tibet Travel Permit cannot be applied for personally. Currently, the only way to get a permit to travel to Tibet from the Chinese government is through a registered tour operator, like Tibet Vista. Once you have your Chinese Visa, we can organize your Tibet Travel Permit, and have it delivered to your hotel before you are about to board the Tibet train or flights to Tibet.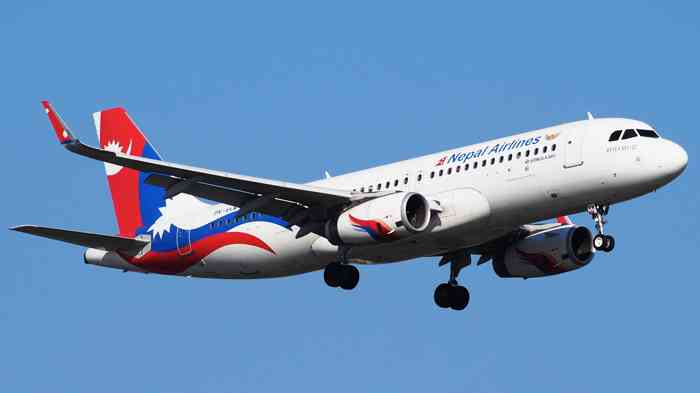 Flight to Tibet
Other permits are required once you are in Tibet, for you to visit other areas of Tibet, outside Lhasa. These are the Alien Travel Permit, and the Military Permit, and are obtained by your guide once you are in Tibet.
For travelers entering Tibet from Nepal, you will need to apply for a Tibet Group Tourist Visa from the Chinese Embassy in Kathmandu. The application must be made through a local authorized travel agency, as personal applications are not permitted. Once your travel itinerary to Tibet is confirmed, the agency will apply for the visa and permit on your behalf. They will also need a scanned copy of your passport. You will need to be in Kathmandu at least four days before your due travel date in order to process the application, and the issued visa will be delivered to your hotel in Kathmandu. Please be aware that the Chinese Embassy in Kathmandu only works from Monday to Friday.
2. Believe that it is possible for solo travelers without a guide to travel in Tibet.
Another problem faced by travelers planning a trip to Tibet is the misconception that they are able to travel around the region unaccompanied. Many travelers ask if we can arrange the permit without the tour, and the answer is always the same - Sorry, but no. Chinese law dictates that all foreign travelers to Tibet must be accompanied at all times while traveling in the region.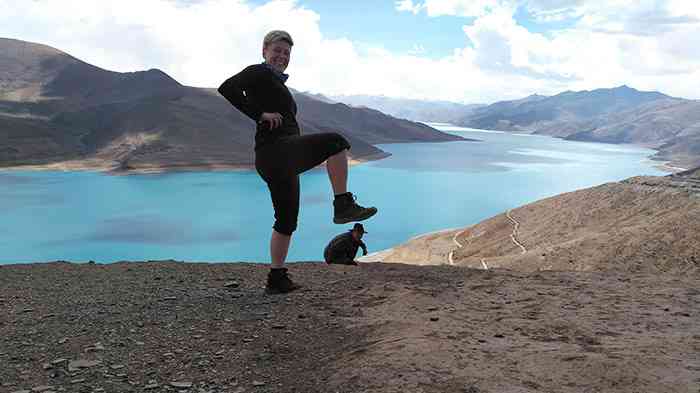 Took a funny photo with the help of our guide at Yamdrok Lake
While this was available in the distant past, changes were implemented in 2008, making travel regulations stricter on the Tibetan tourism industry. All foreign travelers are now required to book tour services from a recognized travel agency or tour operator. This tour booking includes a tour guide and vehicle for the entire trip in the region.
In order to obtain the permit to get into Tibet, the travel agent needs to submit the tour itinerary and trip schedule to the local government for approval. Once the Tibet Travel Permit has been issued, the itinerary is not permitted to be changed from that which was originally registered.
3. Either overestimate or underestimate the influence of altitude sickness.
Altitude sickness is an illness caused by the extreme elevations and reduced oxygen levels in the atmosphere at those elevations. Also known as Acute Mountain Sickness (AMS), the altitude bends, soroche, and hypobaropathy, it can occur at levels above 1,500 meters, or 5,000 feet. At that level, it is normally only a feeling of breathlessness, but at levels above 2,400 meters (8,000 feet) it can be a little more severe.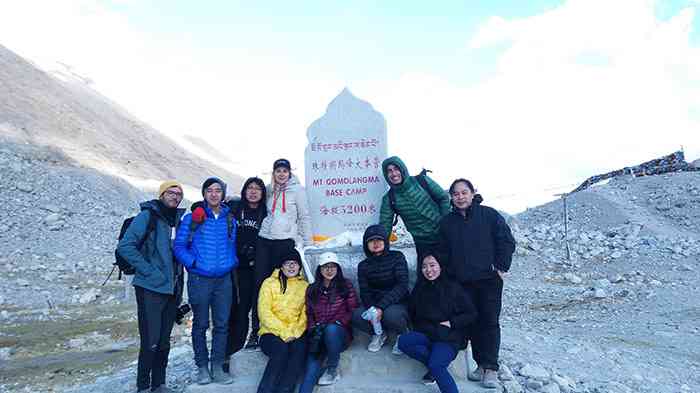 Everest Base Camp (5,200 m)
Altitude sickness is a serious concern for tourists traveling to Tibet, as it can be very detrimental to your health, and at worst, can result in death. Many people underestimate the illness, and travel to high regions of the world without acclimatizing to the increased altitude.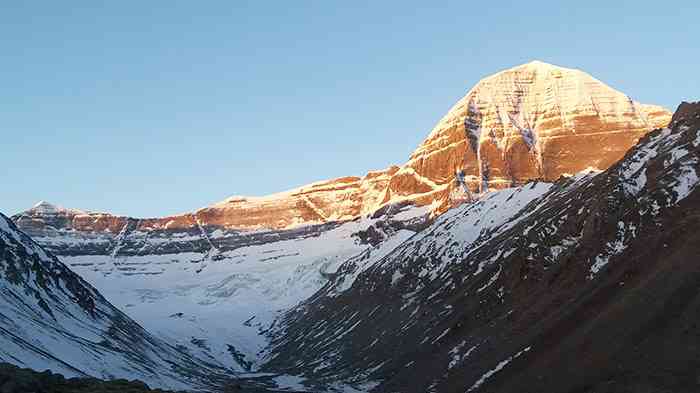 Mount Kailash
In Tibet, you will be on the highest plateau in the world, and at some of the highest points it is possible for people to travel. Therefore it is best to know how to identify the symptoms of AMS, and how to deal with them. It is almost impossible to determine who is susceptible to AMS, but it can progress if not treated to High Altitude Pulmonary Edema (HAPE) or High Altitude Cerebral Edema (HACE), both of which can be fatal.
The main symptoms of AMS are:
Headaches
Loss of appetite
Nausea and vomiting
Fatigue or weakness
Lightheaded
Insomnia
Nose bleeds
Shortness of breath
Increased heart rate
Generally feeling unwell
If you feel the beginnings of the symptoms of AMS, you should notify your guide, and monitor the symptoms carefully. If the symptoms persist, you should move to a lower altitude until the feelings have passed, and you have returned to normal. If this does not work, move to an altitude below 1,500 meters.
While it is not guaranteed that you will get AMS, you should take care not to exert yourself until your body has acclimatized to the changes in altitude. At least a couple of days for acclimation in Lhasa is required, and longer for some people.
Examples of changes in altitude that can bring on the symptoms of AMS are the train from Xining to Lhasa, which is a change in elevations of around 2,000 meters; or the change when going from Lhasa, at an altitude of 3,490 meters, to Everest Base Camp, which is 5,200 meters above sea level. Abrupt increases in altitude without time to acclimatize before exerting effort, such as trekking, can have health risks.
4. Trekking and cycling tours in Tibet are supposed to be cheaper than normal group tours
Many people believe that by arranging a tour to trek in the Tibet Autonomous Region, or a cycling tour, they can save money on the cost. This is another mistaken belief, and one that can cause consternation when faced with the cost of the trek or cycle tour.
Trekking in Mount Kailash
When arranging a private tour, you are paying for the services of a guide and vehicle for the entire trip. This can be made less by arranging to join an existing tour group that are traveling on the same dates and taking the same tour. Sharing the cost of the guide and vehicle between more people reduces the cost per individual.
This is just not true when taking a tour trekking around the region, or when taking a cycling tour. This is because there are additional support requirements for these kinds of tours, which are not needed in a normal group tour.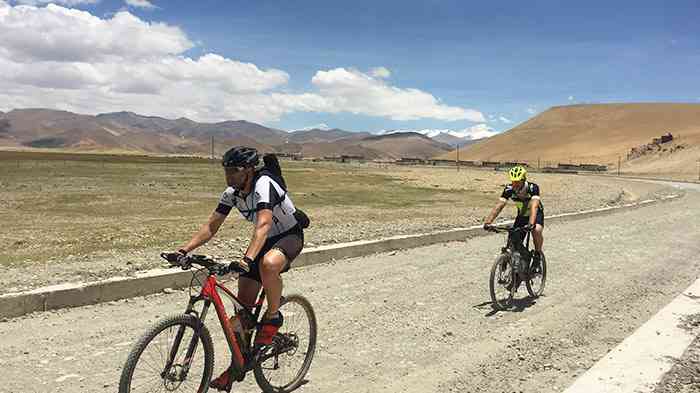 Cycling in Tibet
When trekking, you will not want to have to carry everything you are bringing with you across some of the roughest, harshest terrain in the world. Trekking in high altitude is arduous with just a small pack, but with a large pack containing all your belongings, it would be almost impossible. So a support vehicle and driver is required to transport your luggage, and other items that may be needed, to each location at the end of every day. Treks are also not allowed to be completed unaccompanied, so a local Tibetan guide will be with you throughout the time you are trekking.
Similarly, cycling tours require the same support as trekking tours. Not only do you need to have a guide with you when cycling, but the support vehicle and driver are also included in the cost of the tour.
For large groups who are trekking or cycling together, one vehicle and driver may be enough, although there may be additional requirements that will add to the cost, such as mechanical support staff for damaged bicycles, or a chef/cook to prepare food at the end of the day.
5. Other than best time to visit Tibet (April to Oct), Tibet's harsh weather is not suitable for travel.
While the spring, summer, and fall are undoubtedly the best times to visit Tibet, many people want to visit the region in the winter months, to experience the high altitude when the land is covered in pristine white snow, and the views are even more amazing in their minds. But winter in Tibet does not mean you are not able to visit.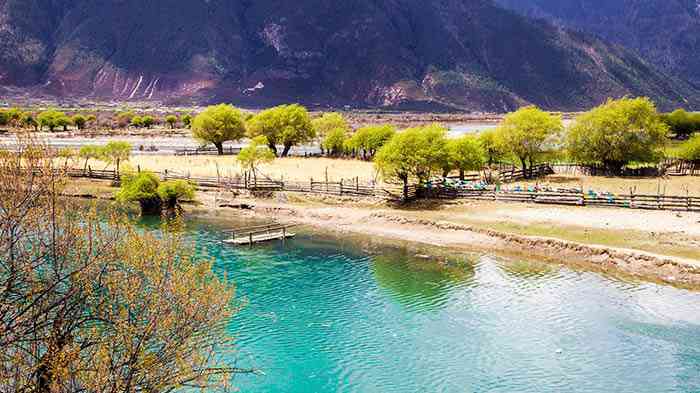 Spring in Tibet
There are many reasons for wanting to travel to Tibet during the colder months. Not only is it cheaper to travel, and a lower cost of local hotels in Lhasa, but there are less tourists crowding around the sights, making it easier to get a good view of the attractions and more relaxed when touring the various temples and monasteries that are still reachable.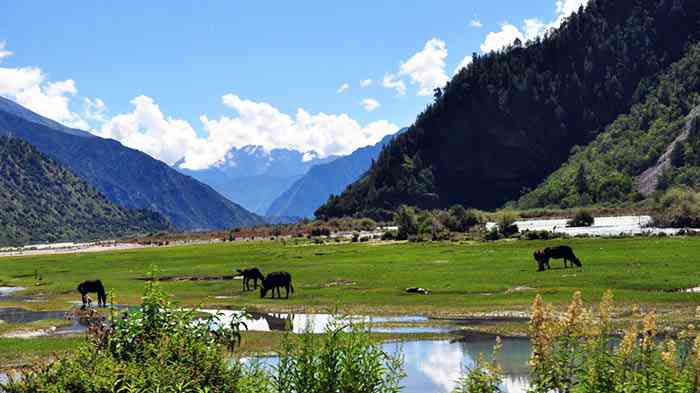 Summer in Tibet
And there are a lot of festivals in the winter that are just as colorful and exciting as those in summer, as well as the chance to see the flocks of pilgrims that come to Lhasa to visit Jokhang Temple, and walk the kora through Barkhor Street.
The cost of traveling to Tibet is lower in winter, as this is no longer the peak travel season, but there are other things that affect a tour of Tibet in winter, that travelers will not be aware of, and that change the ability to take some of the tours.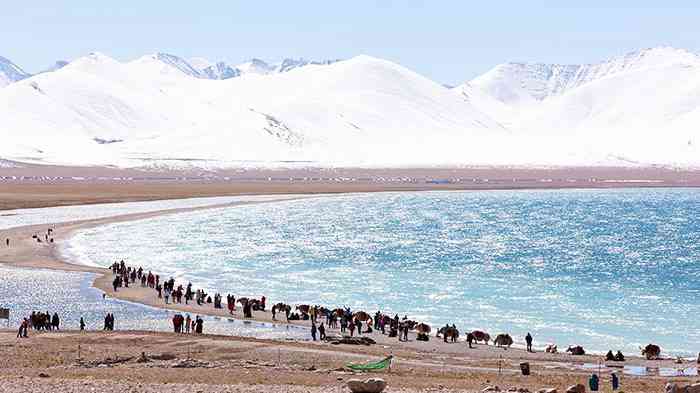 Namsto Lake in Winter
Mainly, there is the snow. In many areas of Tibet in winter, the snow is deep, and it can often make roads and mountain passes impassible. And it can make trekking in Tibet impossible in the winter months, as well as the temperature dropping to below freezing, even during the day, making it dangerous to be out trekking in the snow.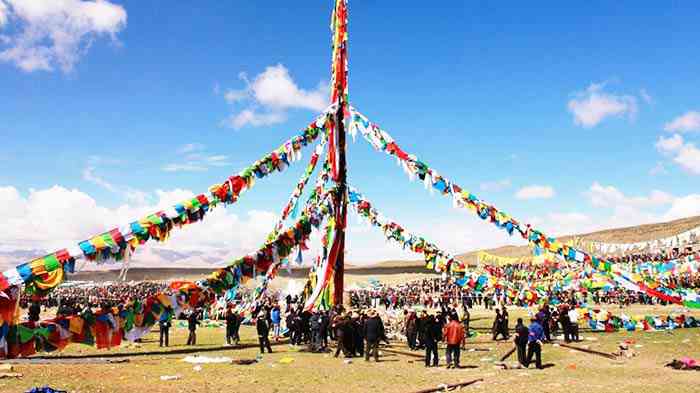 Saga Dawa Festival
The climate in Tibet is unique, and changes depending on what part of the plateau you are in. In the far west of the region, the snows are heavy and ice is everywhere, making footing tricky. The temperatures here are the coldest in the region as well, with strong, biting winds that add to the wind-chill factor, making it feel even colder than the normal air temperature.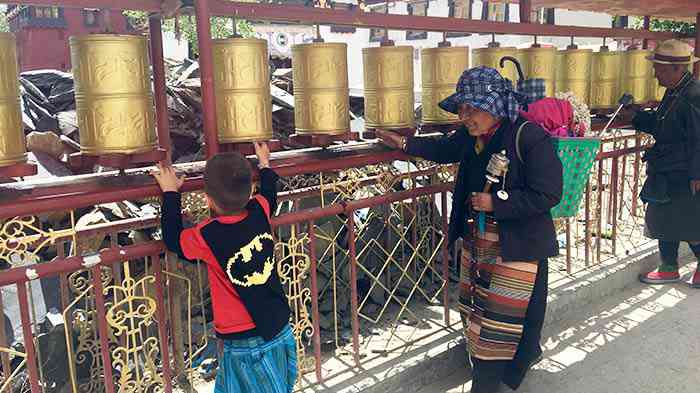 Prayer wheels
As you progress east towards Lhasa and Shannan Prefecture, the weather does get a little milder, with slightly higher temperatures and less wind, but there is still plenty of snow around to make travel difficult.
In Lhasa, there is an increase in temperature, and while it can still reach freezing at night, it can get as high as 12 degrees during the day, making it more bearable to go out. However, skin care products such as lip balm, sunscreen, and other care lotions are still needed, as the wind can chap lips quickly, and the sun is stronger in the winter, and can more easily burn the skin. Sunglasses are also an advantage, to prevent snow-blindness.