Top 10 Remote Towns and Villages of Tibet
Apart from those top-rated attractions of Tibet tour, Tibet has many off-the-beaten tracks that are worth a visit. Let's take glance at some of the villages and towns that are less travelled by.
a. Yan Jing
Situated in Markham County, Chamdo Prefectue of Tibet, Yanjing village is known its large salt field. The residents of Yan Jing consist of mostly Nashi people and Tibetans. It's the only place where Catholic churches and Catholics can be found in Tibet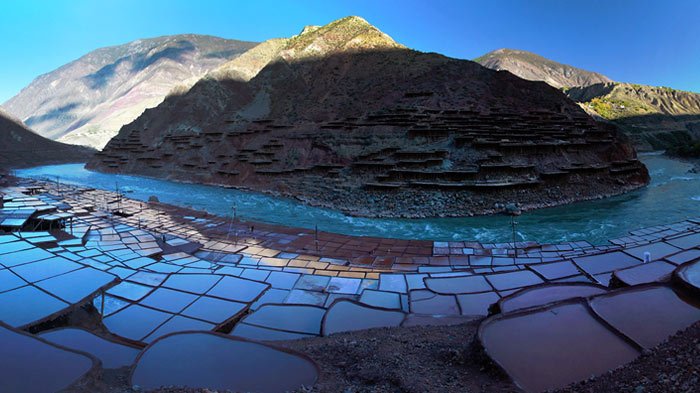 Interestingly, Dongba religion, Tibetan Buddhism and Catholicism coexist in such small village hidden in the deep gorge of Hengduan Mountain Range.You may visit the traditional workshops for producing salt and enjoy the magnificent valley on both side of Lanchang River. The exploration of different religions and distinct customs are the highlight of the tour.
b. Bome
To the northeast of Bayi county of Nyingchi Prefecture lies Bome village. In Tibetan, it literally means "Ancestor". Mid-March and April are the best season to travel to Bome. Surrounded by snow-capped mountains, the Bome village will be adorned with massive peach blossoms, rapeseed flowers, and highland barley. In fact, due to the enchanting scenery and unique topography, the entire Nyingchi is compared to "Swiss-Alps" of Tibet. Bome is even so.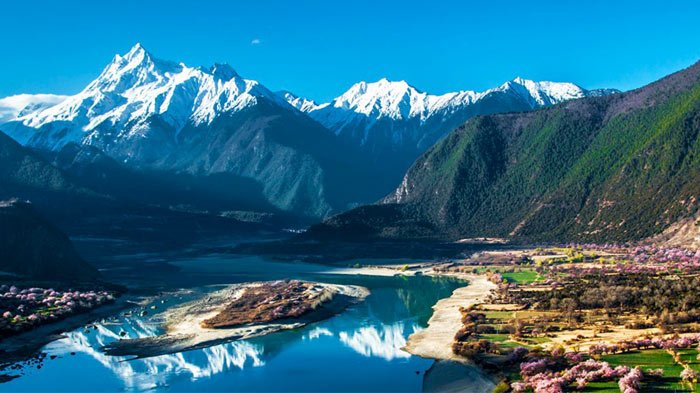 About 100km east of Bome County, Midui Glacier is a must visit as you tour Bome. It's believed to be one of the top 6 beautiful glaciers in China. In addition, you can also travel further to Ranwu where you can the source of Parlung Tsangpo, the largest tributary of Yarlung Zangbo. At sunset, the crystal-clear lakes reflect the snow-capped mountains and fluffy clouds and lush spruce. A stroll in such peaceful setting makes you wonder if you are living in a wonderland.
c.
Mainling
Another picturesque town in Nyingchi is Mainling. Apart from the iconic pristine forest and enticing lakes, the most significant views in Mainling region are the Yarlung Tsangpo Grand Canyon and Mt. Namcha Barwa. You may also find the confluence of Yarlung Tsangpo River and Nyang River and healing Gega spring, etc.
d.
Zayü
For those who drive to Tibet from Sichuan or Yunnan province, Zayu county is a place you may pass. Located on the bordering area of Himalayas and Hengduan Mountain Range, Zayu enjoys complex river systems and ample rainfall. For that, it has been known as a land of lakes. Due to the influence of Indian Ocean monsoon, Zayu has a mild and humid climate with an average annual temperature of below 5 Celsius. In fact, travelling in Zayu reminds you of the scenery you see in the north of Yangtze River. You can enjoy the terrace field, all sorts of fruits and vegetables. The famous Mt. Everest tea is said to be planted here.
e. Medog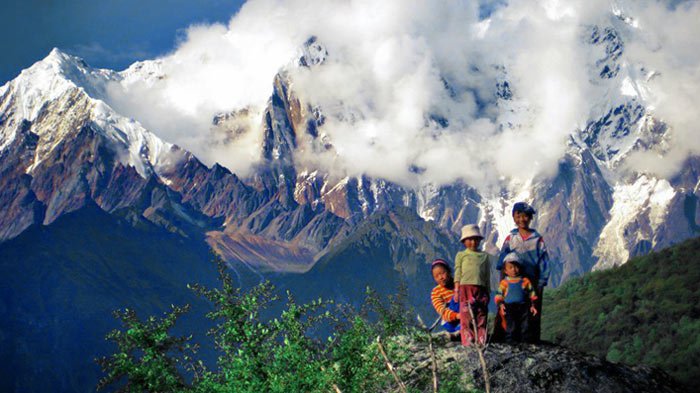 With an area of 30,550 sq km, Medog stands at the southeast corner of Tibet, the lower reaches of Yarlung Zangbo River. Of all the cities, towns and villages of mainland China, Medog is the last one that can be accessed by road. In Tibetan, Medog means "hidden lotus". For centuries, the isolated county has been cut off from the outside world. Because of that, it remains a mysterious place for adventurers. Explorers used to venture into this little known region via climbing snow-capped mountains, craggy rock face and treading in dense forest. However, so far it remained closed for international tourists for safety concerns.
f. Yadong
Yadong literally means "deep valley with raging torrent" in Tibetan. It is situated in the south of Tibet, neighboring Bhutan to its east, India to the south, and Sikkim to the west. Geographically, Yadong County looks like a big gorge, with altitudes descending from 4360m to 3000m. Through this big breach for majestic Himalayan Range, the warm air from Indian Ocean can blow into Yadong and Gyantse, and Nianchu Valley of Shigatse, making Yadong a natural garden.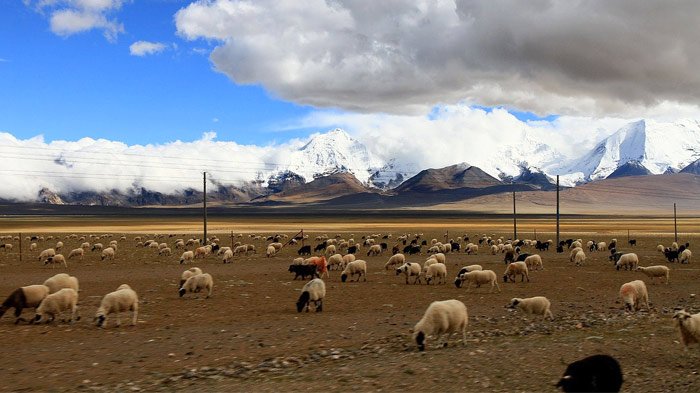 In fact, Yadong is also an ancient commercial hub. The main street in Yadong bridges Tibet with Gangtok, the capital of Sikkim; while the other end leads to India and Nepal's capital Kathmandu. On weekends and festivals, businessmen from neighboring south Asian countries would scramble to Yadong for nice business.
g.
Zhangmu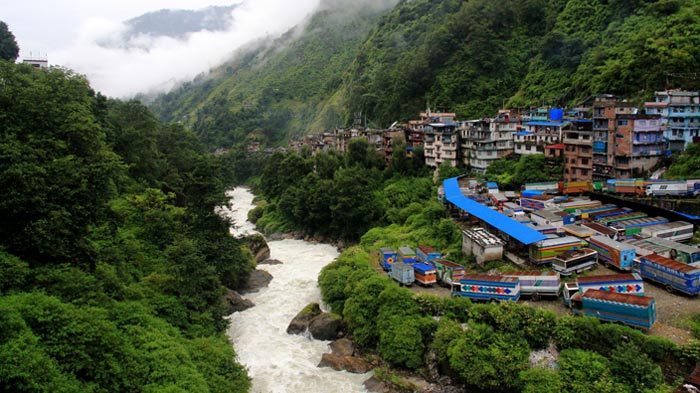 Zhangmu used to be an important overland gateway between Tibet and Nepal. Due to the catastrophic Nepali earthquake in April, 2015, Zhangmu suffered fatal damage. Till now (Nov,2016), it remains closed for renovation. Before the tragedy, Zhangmu was known as an enchanting border town with humid sub-tropical climate. You can see plenty of Indian and Nepali commodities. The colorful Nepali Tata truck, busy businessmen of multiple races and colors are the best feature of Zhangmu. After crossing Sino-Nepal friendship bride, you could reach Kathmandu within 90km. Hopefully, the Zhangmu will be reopen to international travelers in the near future.
h. Gyirong
Gyirong means "town of happiness" in Tibetan. The legend has it that when Songtsen Gampo invited Guru Rinpoche, the Indian Buddhist master, to spread Buddhism in Tibet in 8th century, as this Buddhist master passed Gyirong Valley, he was stunned by picturesque village and named it "Gyirong". Majestically situated on Sino-Nepal border, Gyirong has the largest pristine forest reserve in Mt. Everest National Nature Reserve and historical Buddhist sites like Drakar Taso, Milarepa's residence for Buddhist study and Paba Monastery, a historic Buddhist compound with the same history as Jokhang Temple in Lhasa. When Nepali Princess Bhrikuti traveled from Nepal to marry Songtsän Gampo, she brought three statues of Shakyamuni Buddha, one of which was left and kept in Paba Monastery.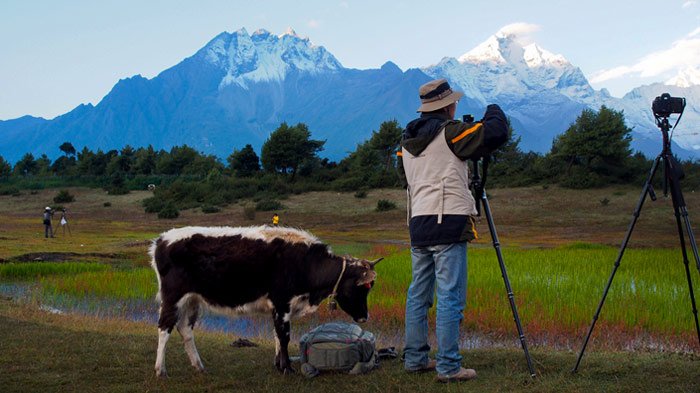 Since the Nepali earthquake completely wiped out Zhangmu in April, 2015, Gyirong now is the only overland gateway from Tibet to Nepal and vice versa. For renovation and safety concerns, it has not been available to international tourists. Currently, Only Tibetans and Nepalese citizens living on the border can use this Gyirpong port. Therefore, to enjoy Kathmandu and Lhasa tour, taking international flight between Kathmandu and Lhasa is only way in and out. As long as Gyirong port opens for global travelers in the future, you may take tour bus to enter Tibet from Tibet.
i.
Cona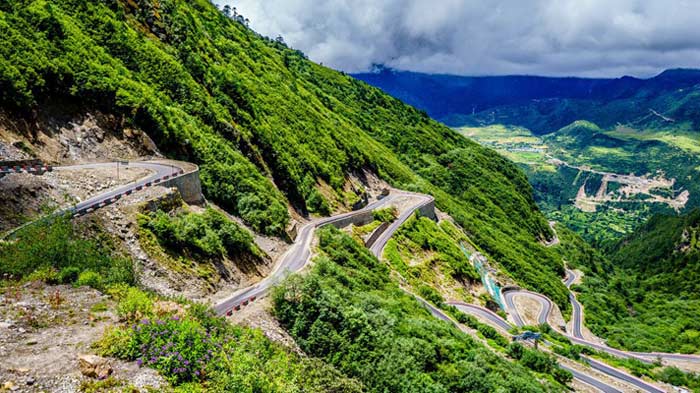 Located in the farthest corner of Shannan Prefecture, Tibet, Cona is known as a treasure house of herbal medicine and wildlife. Cona features subtropical and semi-humid climate. The mild temperature and sufficient rainfall help to breed dense forest which spans from altitude of 1000m to 4000m. You may enjoy the tropical evergreen trees and semi evergreen rainforest and Himalayan firs and alpine spruces. Luckily, you may come across snow leopard, little pandas, and wild ass, Bengal tiger,etc.
j. Burang
Adjacent to India, and Nepal, Burang has long been a vital business hub, linking Tibet to south Asian countries since ancient times. One of the iconic scenes in Burang is gorgeous Nepali ladies, dressed in exotic clothes, flocks of Indian and Nepali pilgrims and bustling streets and Nepali porters in ragged outfit.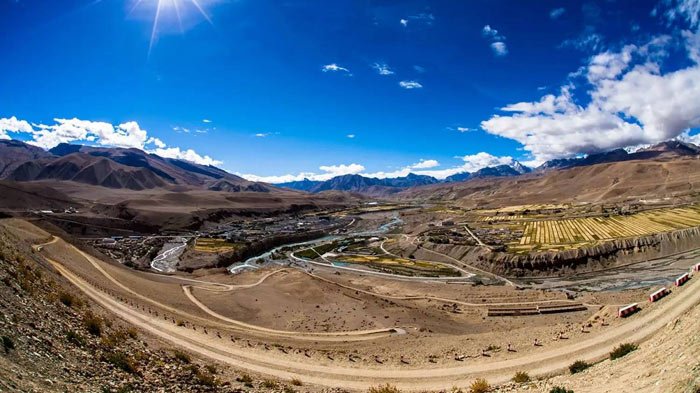 In Burang, you can experience the divine kora around holy Mt. Kailash and sacred Manasarovar Lake. Do spend time roaming over the ancient Burang village and exploring the historical trade route and farmland there.