Namtso Lake Weather and Climate
Located 250km north of Lhasa, Namtso, well known as the "Heavenly Lake", attracts a great mumber of travelers each year. Most of the travelers take one day tour to Namtso, but for those who like trekking and sky night views would spend a night or more at the Lake shore.
The Lake elevation is 4718m above sea level, the weather and climate is quite different from Lhasa township. Namtso Lake is embraced by snow all year round, and the climate is quite harsh. The most distinctive feature of the lake climate may be the extremely huge temperature gap between day and night. For travelers who want to stay overnight at Namtso Lake or do a trek at this Region, It is necessary to know the monthly weather and clothing advice.
| | | |
| --- | --- | --- |
| Months | Temperature | Namtso lake |
| May | -6 °C —18 °C | At namtso it is cold in May. But sometimes it has sunny days. So you have to bring some thick clothes. |
| June | 2 °C —22 °C | At this place its sunny day in this month but some times its cloudy and rainy or snowy so you need to bring the thick clothes. |
| July | 1 °C —23 °C | It is almost same as in june. |
| August | 2 °C —22 °C | You need to bring a thick jacket with the rainy jacket. |
| September | 1 °C —19 °C | It is as same as in lhasa, and you need to bring the thick clothes. |
| October | -4 °C —17 °C | Over at that place sometimes you may wouldn't go there because of icy road. |
Notice:
From January to April, from November to December, travelers can not go to Namtso Lake, because Namtso Lake is frozen and the mountain pass is close. Therefore the road is not accessible.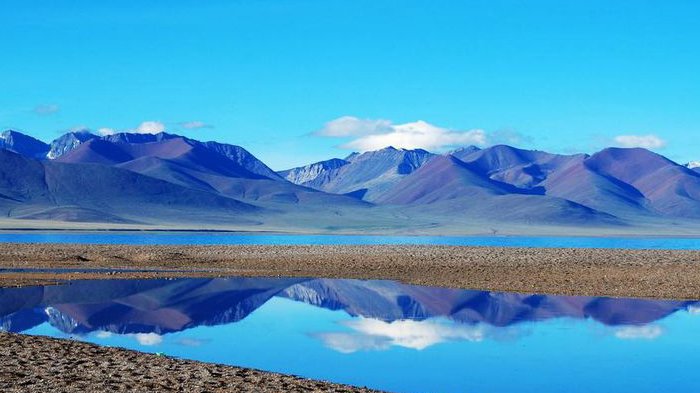 Namtso Lake has attrscted thousands of tourists due to its pure blue water and spiritual associations.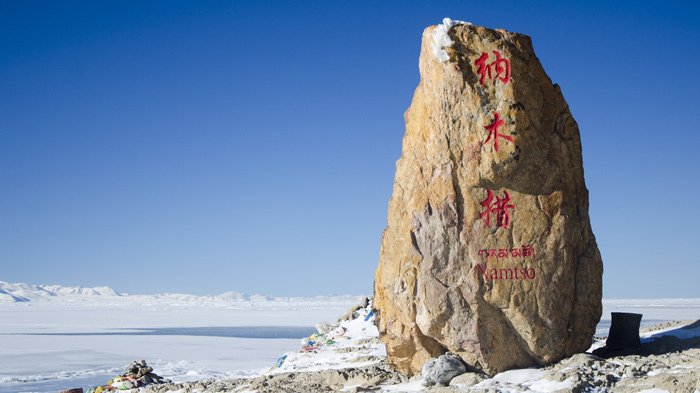 Namtso Lake is frozen in winter because of the cold weather.