About Tibet Vista

A Welcome Video from Our Customer Service Manager - Kunga
Tibet Vista started Tibet inbound tourism business since 1984 when Tibet was open to the world for the first time in history. With more than 30 years' development and several generations' efforts, the company gained great reputation around the world. Now, the number of tourists we served annually has so far surpassed 6000. Not only do they come from international online bookings but from recommendations of prestigious travel agency partners from all over the world, like TUI Travel, Lion Travel, etc.
Consisting of more than 50 staff, Tibet Vista Lhasa-based team offers tourists accommodation, tickets and permits application as well as professional guide, drive service, etc. In this way, tourists will be informed with the latest travel information and advice, timely support when they are travelling.
To back up the colleagues in Lhasa, Tibet Vista is reinforced by two advisory service centers of total 25 staff in Chengdu China and Kathmandu Nepal offering online tour advisory service that covers tour in Tibet, other places tour in China, Nepal tour. In addition, Nepal Office can provide One-stop Tibet Travel Visa service in Kathmandu. 100% of advisory team member in have college degree and even above, and some even used to study and work abroad.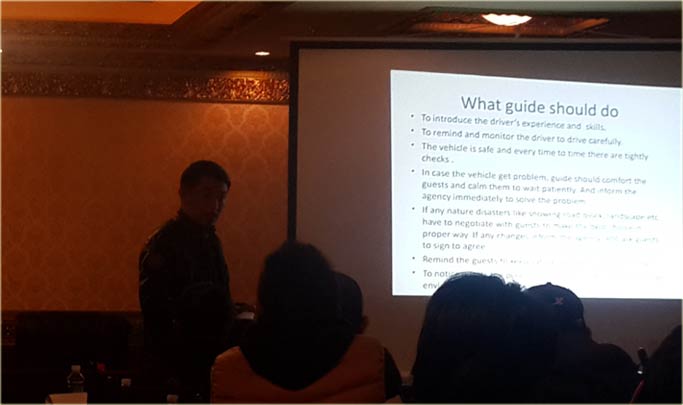 ( Tour Guide Training held by Tibet Vista, March 2015 )
In winter (the off-season), we still have many tours, which to a large extent extends the length of local employment. (Normally, local tourism-engaged Tibetans work from April to Oct. However, to serve our winter tours, staff can work till Feb next year.)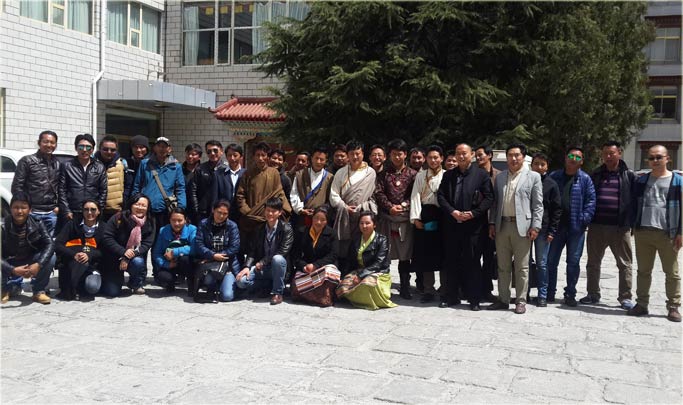 ( Tour Guide Training held by Tibet Vista, March 2015 )
More about Tibet Vista