Top Four Festivals in Tibet
Visitors to Tibet are greeted with both a very unique culture as well as a unique environment. This is a place where you will really feel as if you are in another planet. Tibet has a very unique culture which is shaped with its remote and harsh environment as well as Tibetan Buddhism. Many aspects of these culture may be associated with Buddhism but most probably have their root in ancient times before the arrival of Buddhism. You can best see the influence of the tradition in Tibetan festivals, some of the most colourful social and cultural events in Tibet.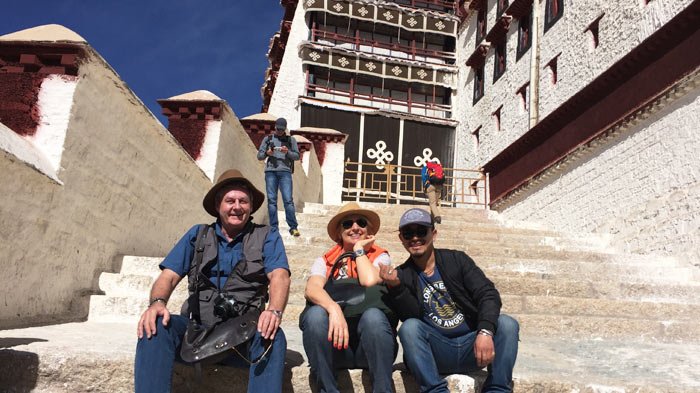 Visiting Potala Palace, the landmark of Tibet
Unique Buddhist Culture and Alpine Scenery in Tibet
The ancestors of Tibetan people were mostly nomads in the past who has put special emphasises on harmonically coexisting with the harsh environment of Tibet Plateau. The life in this harsh environment significantly dependent on breeding of crops and animals, and most of the daily life activities as well as festivals are associated with husbandry.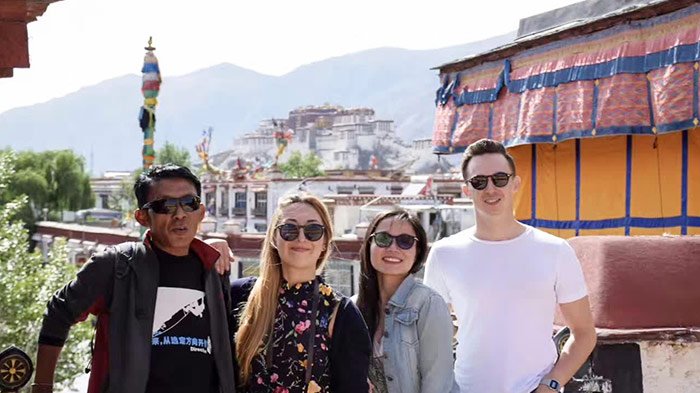 Exploring Tibetan Buddhism in Jokhang Monastery
Other than the environment, religion shaped the life in Tibet. Even today, Tibetans are deeply religious and puts significant importance to their religion which has created a unique Buddhist culture. Today a visitor to Tibet will be greeted with both an incredible alpine scenery in Tibet as well as the influence of the Tibet Buddhism in every corner.Tibetan Buddhism has shamanistic and animistic elements melted into Buddhism and its unique character shapes both Tibet tradition and its festivals.
Tibetan Festivals
No time is better than a major Tibetan festival to experience this unique Buddhist culture and alpine scenery in Tibet. Joining one of these festive events during your visit in Tibet will surely add more to your memory of the roof of the world. Tibetan festivals have rich contents, religion, celebration, agriculture and social recreation, etc.
Tibetan have great talent in dancing and singing. They enjoy social activities especially the ones during festivals. Tibetans love festivals and there is almost an important festival in every month in Tibet. Some of these festivals last one to two days, while others can be more than 10 days.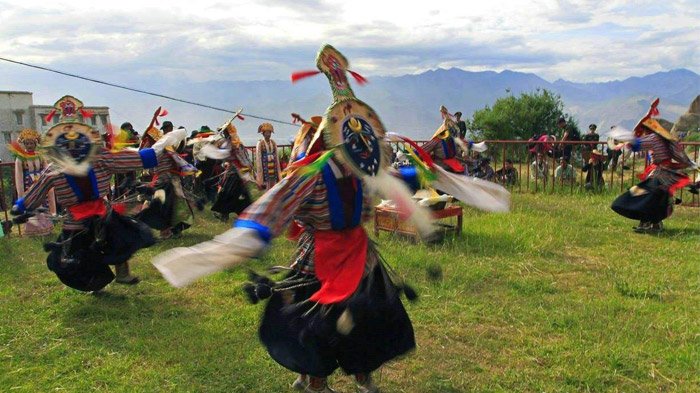 Festivals in Tibet
The best place to witness the festive celebrations is the ancient capital of Lhasa, especially the historic part of the city. This usually refers to the area at the foot of infamous Potala Palace, Jokhang Temple area (especially the Barkhor Street surrounding the temple) and Norbulingka Summer Palace which is located 1 km west of the Potala Palace. The joy, crowds, songs and lights of the festival will fill the already magical atmosphere and will take you to a very different world.
Although there are many festivals in Tibet, some of them are more important than the others. Below we have listed of top 4 Tibetan festivals in Tibet.
Tibetan New Year (Losar)
Tibetan New Year is by far the most important festival in Tibet. Like the Chinese New Year, it is an occasion for the family reunions and many prayer activities. Tibetan New Year is known as Losar (which means "new year"). Losar Festival starts from the first to third day of the first month of the lunisolar Tibetan calendar. The Festival start date is a day in either February or March in Gregorian Calendar (Tibetan Calendar is very similar to Chinese Calendar and the Chinese New Year and Tibetan New Year dates are quite near if not on the same day).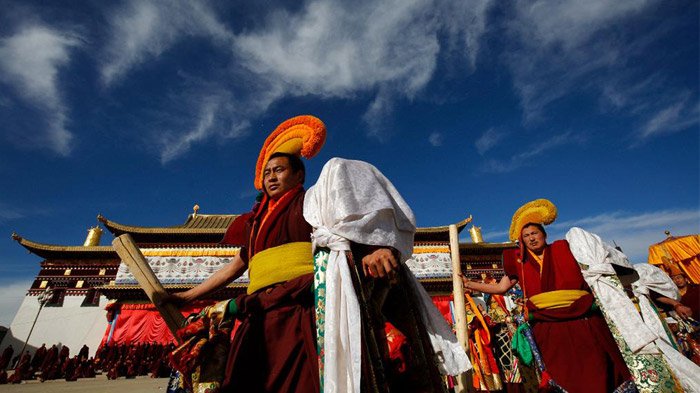 Tibetan New Year (Losar)
Although Losar is deeply associated with Tibet Buddhism, it actually predates the arrival of Buddhism to Tibet. During Losar, people celebrate by some ancient ceremonies usually revolving around the good versus evil struggle theme. During Losar, you will see many outdoor activities such as Lamas passing fire torches through the crowds, dance performances of the, amusing battles between the king and his ministers and a lot of singing, and merrymaking.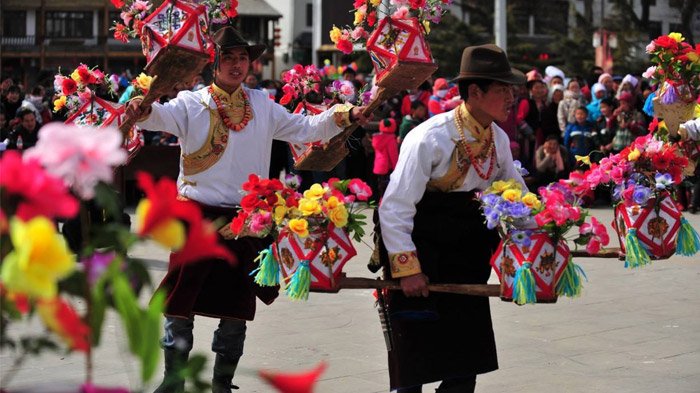 Tibetan New Year (Losar)
Traditionally, Tibetan New Year is celebrated 15 days but the main celebrations are in the first 3 days of the festival. Tibetans offer special offerings to family shrine deities, paint religion symbols to their doors and it is a tradition to eat Guthuk (barley crumb food with filling) on New Year's Eve with the family. After breakfast, people dress up to go to monasteries and offer their prayers.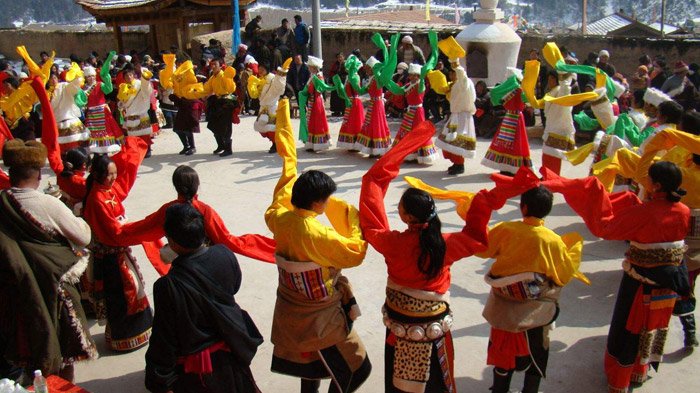 Tibetan New Year (Losar)
On the first day, a beverage called changkol is made from chhaang (a Tibetan cousin of beer). The second day of the festival is known as King's Losar (gyalpo losar). On the third day, old prayer flags are replaced with new ones. During Losar, the ancient capital of Tibet is filled with song, dances, firecracker sounds and joyful atmosphere.
Saga Dawa Festival
Saga Dawa Festival falls on the 15th day of the fourth month of Tibetan Calendar. This day is believed to be the day Gautama Buddha was born; stepped into Buddhahood and died (parinirvana). Although the month itself is Saga Dawa (this month is called"month of merits"), the 15th day is the most holly as is full moon. All month is dedicated for making merits which include pilgrimages to sacred places, practicing dana (giving) especially giving donations to temples or to individual monks and nuns. They will also give donations to poor people and beggars.On the 15th day, Tibetan people also do not consume meat and you will see Tibetan's eating only vegetarian food.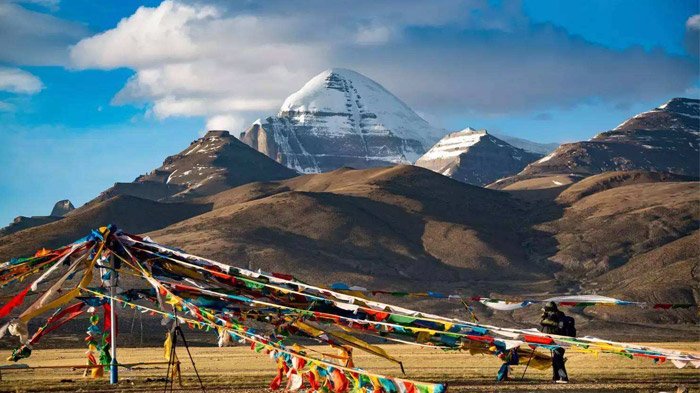 Saga Dawa Festival
Tibetan peoples will also be busy with visiting various monasteries. After monastery visits, you will see Tibetans going to picnic around Lhasa. A good way to experience the Saga Dawa Festival is actually joining the crowds visiting the Dzongyab Lukhang Park (at the foot of Potala Palace) for a late afternoon picnic.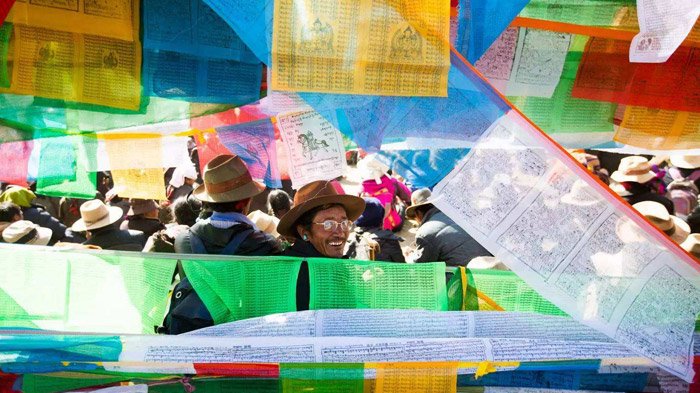 Saga Dawa Festival
During Saga Dawa Festival, you will see hundreds of Tibetan people circling around the Barkhor, Tsekhor(Circuit around Potala), Lingkhor and Mount Kailash.
Shoton Festival
Shoton Festival is one of the most popular traditional festivals in Tibet. It is held annually in the month of August, or late in the sixth month or early in the seventh month of the Tibetan calendar. The festival is also known as Yoghurt Festival, and it has its root in the 17th century when pilgrims served yoghurt to the monks who stopped for their summer retreat. Later, local opera performances were added to the event to amuse monks in monasteries.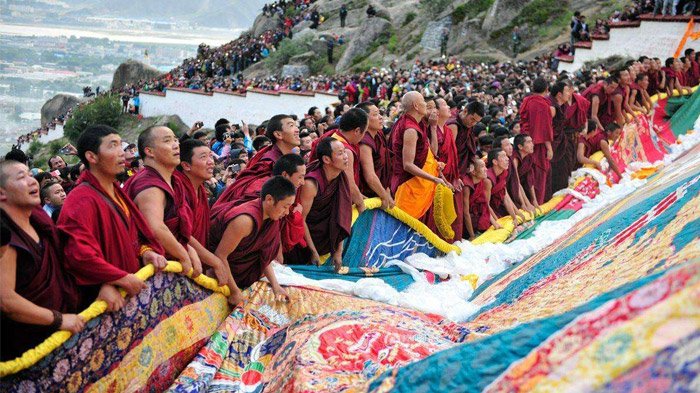 Shoton Festival
Shoton Festival today is a great occasion for Tibetans as well as tourists. Attending the festival gives a special feeling of Tibet to the tourists. The festival timing is also in the peak tourism season for Tibet and many tourists will be in the area around August.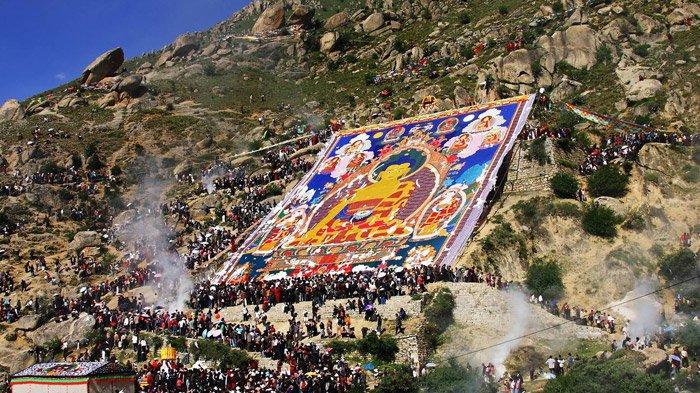 Shoton Festival
The main celebration activities are centred on the western part of the city of Lhasa, on the grounds of Norbulingka Summer Palace. During the occasion, giant Thangkas of the Buddha are unveiled in Drepung Monastery.
Join-in the Most Popular Tibetan Festival Tours
Butter Lamp Festival
Butter Lamp Festival (Chunga Choepa) falls on the 15th day of the first month of the Tibetan calendar. The festival is setup to commemorate the victory of Shakyamuni Buddha against heretics in a religious debate over 2,500 years ago in India. During this delicious-sounding festival, thousands of butter lamps (lamps made of butter) are lighted and butter sculptures of Buddhas or animals, flowers and birds are displayed.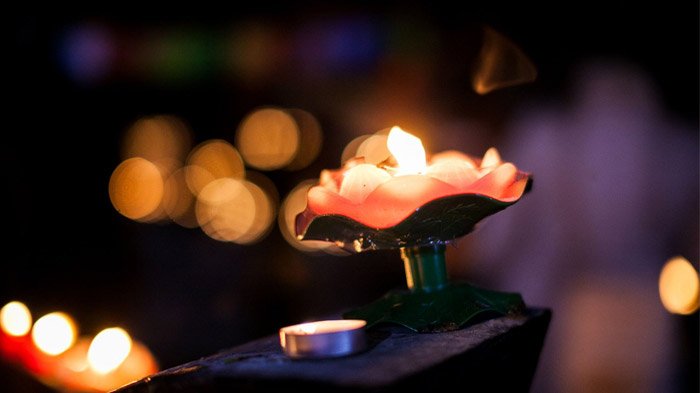 Butter Lamp Festival
Butter Lamp Festival is a very interesting sight. It can be best experienced in Barkhor Street in Lhasa. Barkhor Street is a very ancient round street surrounding the Jokhang Temple. For visitors, Barkhor Street is already a magical place showing the original outlook of Lhasa but it becomes more colourful during this festival.
Summary
Tibetan festivals are great time for visitors to immense themselves to the unique culture of Tibet and Tibet Buddhism. If your visit happens to coincide with an important festival, you will be guaranteed for colourful days, joyful environment and a unique experience.
>> Further Reading: Tibet Tour Calendar and Festivals in 2023