Is It Possible to Travel Tibet Individually with a Tibet Travel Permit?
We love travelling, don't we?
A lot of young people are crazy about it, but many are on tight budgets, and assume that they can travel in Tibet all on their own. They want to save money. That's true! Nobody wants to spend more money on a travel agency if they can spend less by going solo.
But, let's face it. We are talking about travelling in the Tibet Autonomous Region of China (TAR). The local authority simply says 'no' to solo alien travelers.
Each and every foreign tourist has to go through a travel agency before they can set foot on this land of wonders. A certifiedguide is required to escort international tourists through their trip in Tibet.The restriction is enforced by checking the Tibet Permit, which an international traveler has to have. As the leading Tibet travel operator, we guarantee your Tibet Permit.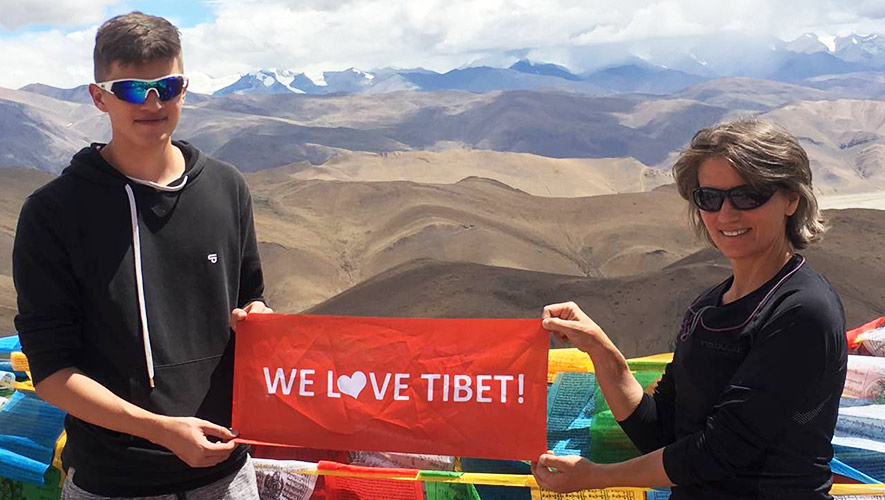 Let's also face another fact—travelling in Tibet is never cheap. It is actually quite expensive if we look at all destinations in Asia. You would pay the travel agency, take care of the ground transportation and accommodations, which are not cheap. In peak seasons, you don't get discount flights to Tibet from April to October. Tibet is not a budget travel destination.
I've come across tons of questions about Tibet travel in the past 20 years. Honestly, quite some of the answers are misleading. There are so-called travel gurus who claim that you can get Tibet Permit all on your own; a bunch of experienced travelers believe that it is fine to travel to Tibet without a travel agency. Let me fix it all for the yearning souls—correct answers to popular questions on Tibet travel.
How much do I have to pay for a guide per day?
The cheapest certified guide is US$50 a day. The price goes up to 70-80 if you prefer an experienced one. Neither covers tips. The local authority demands that a guide escort international tourists from upon their arrival till the day they leave. Therefore, you need to have a fairly large budget to travel inTibet.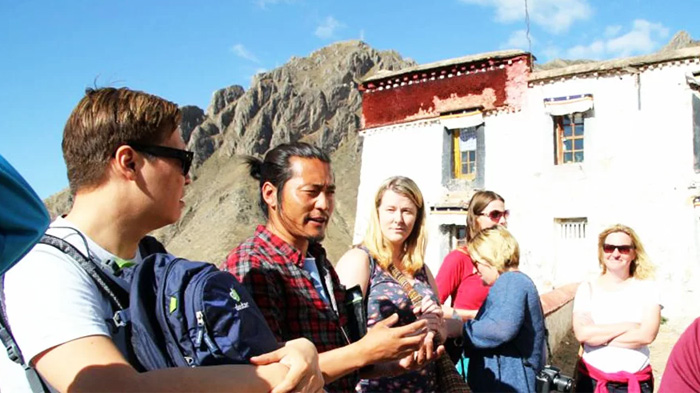 Getting to learn much about the Drepung Monastery with the explaination of the guide
Do I have to have a guide every day?
Yes, you do. Like I said, it is the local policy that an international tourist must be escorted by a guide every day. However, if you stay in a hotel in Lhasa or, let's say, decide to spend five hours shopping in a free market, you don't have to have the escort, but you need to abide by a list of rules, like not visiting temples, not going to a tourist attraction site, not leaving Lhasa city, etc.
Can I sneak in without Tibet Travel Permit?
I am sorry. This is purely illegal to sneak in without the permit. You would be in great trouble if caught, and it is very likely you cannot get away with it. Now, how do you get the permit? Let me guarantee you that the one and only way is to apply, through your travel agency, to the Tibet Tourism Bureau, which is located in Lhasa and is the ONLY place where you can get the officially recognized Tibet Permit.
Any application from individuals will be rejected. You have to send a scanned copy of your passport and visa to your travel agency, which then applies for the permit on your behalf. You get the permit mailed from the travel agency by express mail services. One warning for some 'smart' people who want to take shortcuts or try cheaper/faster means: The Tibet Tourism Bureau has not opened any offices anywhere other than in Lhasa. Therefore, stop wasting your time in cities like Chengdu, Beijing, Shanghai, Shenzhen, etc.
Can I hitchhike or take a public bus in Tibet? Do I have to hire a vehicle?
It is illegal for a foreigner to hitchhike or sit in a public bus in Tibet. Your travel agency will be severely punished if you get caught. Therefore, trust me, nobody would take you hitchhiking or taking a bus. You have to hire a vehicle if you want to get on a road trip in Tibet.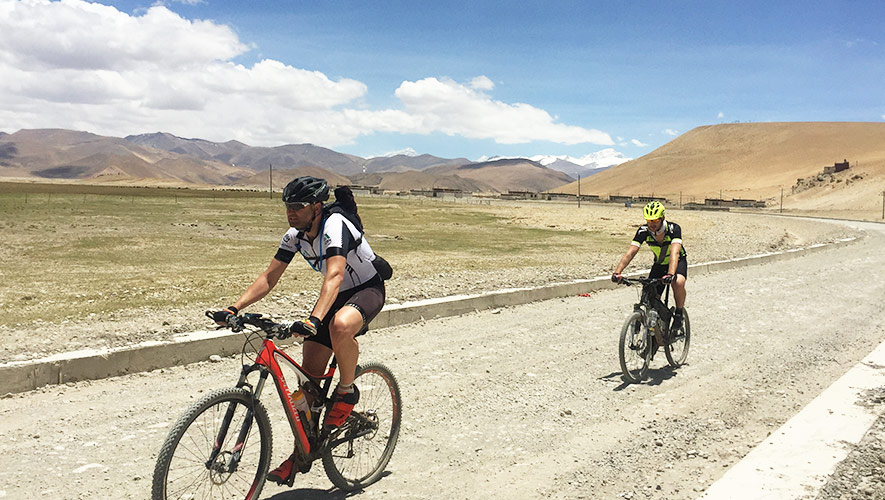 Feel free to enjoy the bike tours throughout Tibet
The local authorities controls the price, which is therefore quite high (the highest being one US dollar per kilometer for a four-wheel drive). Don't frown just yet. You are allowed to take a train while traveling in Tibet, or you can get a cab easily in Lhasa City and it is totally legal. Good news never come alone. You may feel free to enjoy cycling throughout Tibet.
Conclusion:

Now the best part – Real money-saving Tips

You know the drill. It would get a bit commercial now. But I give you only the best. Tibet Vista, the largest and earliest Tibet travel operator, is the way to go.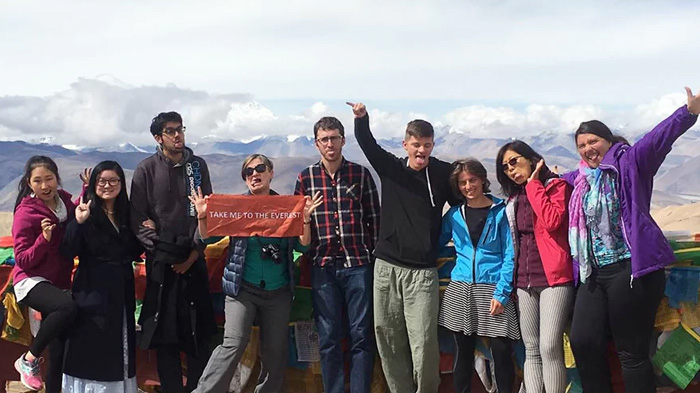 As early as in 2008, we started to organize 'Shared Travel' for solos. The idea is to pull tourists all together who have similar itinerary and routes to share the most expensive costs—tour guides and vehicles.
Ever since then, Tibet Vista has pioneered in organizing small group tours. Our small group routes have covered the entire TAR.
One More Thing - Tibet Vista gives incentive policy to anyone who successfully gets other tourists to join a small tour group. The organizer gets a discount for his or her payment, or even wins a free tour!
You May Need More Professional Tibet Travel Advices
Don't let the planning stress you out. Our Tibetan travel guru is always ready to help you plan a lifetime Tibet trip FOR FREE.
Latest Tibet Travel Questions Asked by our Clients