Hard-berth Sleeper of Tibet Train
There are three types of coaches on the Tibet train, the first class soft-berth sleeper, the second class soft-berth sleeper and soft seat coaches. Since the journey is really long, most travellers prefer the sleepers.

The second class soft-berth sleeper is also known as hard sleeper. Actually, both of the soft sleeper and hard sleeper are soft and comfortable. Generally speaking, the main difference between soft sleeper and hard sleeper is that in hard sleeper you are in a compartment having 6 beds with 3 levels rather than 4 beds with 2 levels and there's not always a door on the compartment. It just provides basic beds and quilts.

It is about 600 hard sleeper berths in one train, so the tickets are relatively easier to be reserved.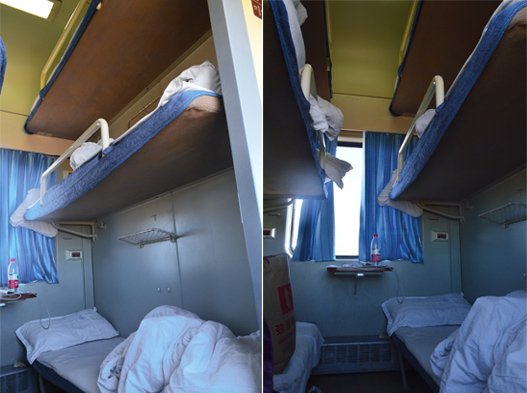 Each hard sleeper can accommodate 6 passengers.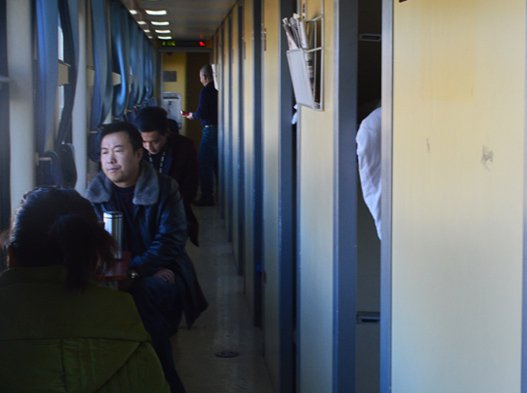 Passengers sittiing on the foldable bench next to hard sleeper cabin
Overall, the hard sleeper can accommodate more passengers than soft sleeper. Yet, you will have less privacy and the room is a bit crowded.