How About Meals on Tibet Train
The Tibet train tour along the Qinghai-Tibet Railway is a breathtaking experience, offering stunning views of the Tibet Plateau and its unique landscapes. However, one concern that many travelers have is about where they can get meals on the train and how much it would cost.
Where can I get meals on the Tibet train?
There are two options for you to get meals on the Tibet train. The first option is to go to the dining car on board. Or you can stay in your cabin and wait for the food trolley that sells boxed meals.
Get Meals on the Dining Car
There is a central kitchen in the dining car on each train to Tibet, which is next to the soft sleeping berth car. The dining car on Tibet trains supplies 3 meals a day for hundreds of passengers on the whole train. It can accommodate 40-50 people to dine at the same time. The specially designed large windows on the dining car provide a wide view, allowing passengers to enjoy their meals while enjoying the beautiful scenery along the Qinghai-Tibet Railway. That's why it is the favorite place for travelers onboard.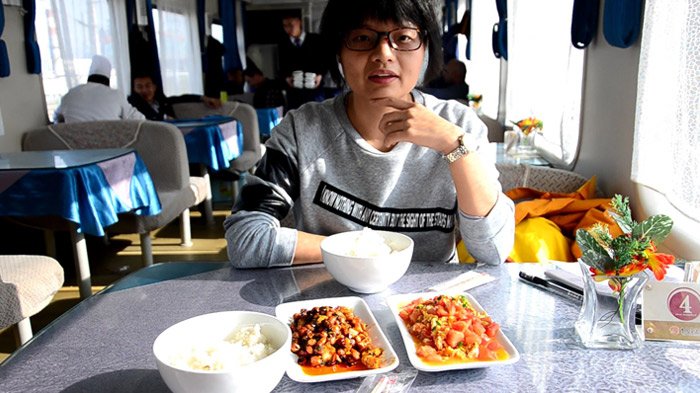 Decent Chinese food is served in the dining carriage.
Get Boxed Meals from the Food Trolley onboard
There are food trolleys that come around meal times and offer boxed meals on board. If you don't want to get into the crowded dining car, you can stay in your cabin and buy the boxed meals from the trolley during meal time.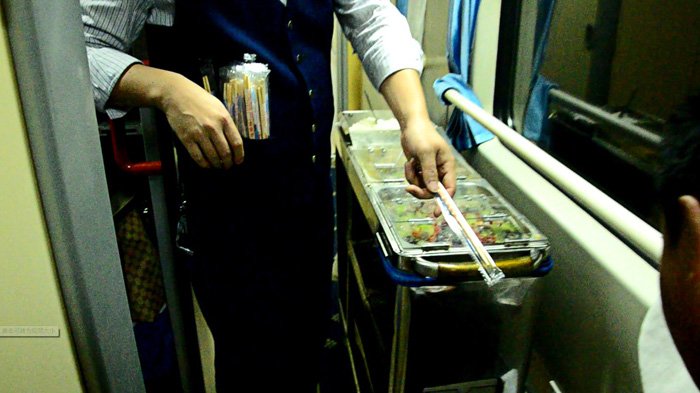 Tasty box meal put by staff is availbe at meals in the train.
How much is the food on the Tibet Train?
Food on the Tibet train is double time expensive as those in common cities, but the quality is not as good as its price.
For breakfast, passengers will be served pickles, eggs, bread, and milk, which is just 10CNY for one serving, but with balanced nutrients. People in favor of noodles could choose from Snow Vegetable Noodle, Beef Noodle, Steak Noodles, and so on.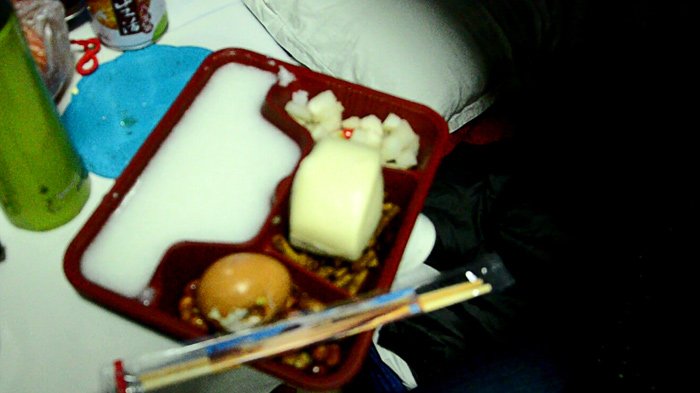 Nutritiuos morning meal sold in the train, at 10 Yuan.
For lunch and dinner, there are about 45 dishes in total, including 5 cold dishes, 8 Tibetan dishes, 32 ordinary dishes, and 8 soup dishes. The price of dishes on board is around 30RMB.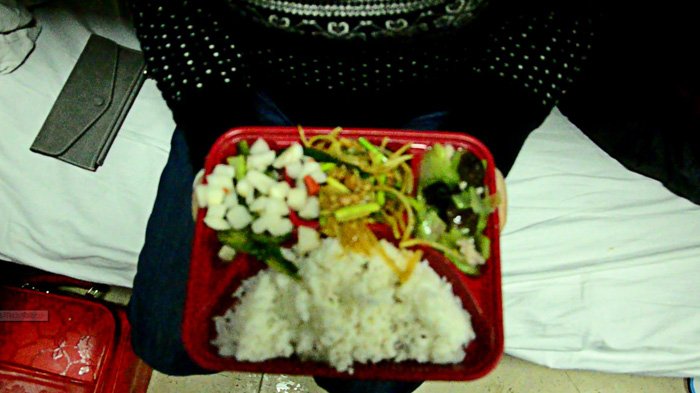 a sample of box meal in the train, at 30 Yuan.
Tips for having meals on the Tibet Train
You should keep in mind that only Chinese dishes are offered on board, so it may be challenging to find Western food options. Therefore, it is suggested to bring some instant noodles, as there is 24-hour hot water available on the train. You may also bring some snacks and fruit on board to supplement your meals. Also, it is a good way to break the ice with new cabin mates while sharing snacks.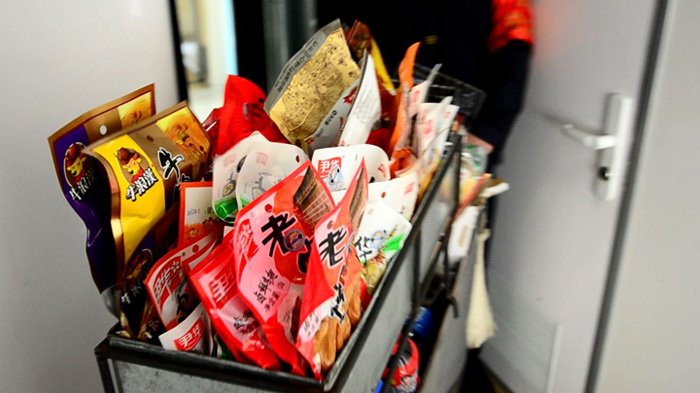 Snack trolley is also availble in the train and you can get things like dried beef, peanut, etc.
Conclusion
Eating on the Tibet train is a special experience in itself, and it is important to know where to get food, how much it costs, and tips for making the most of your dining experience on the Tibet train. The dining car and food trolley offer convenient options for passengers, but most are local Chinese dishes. Just remember to bring some snacks and instant noodles, and you'll be all set for a fantastic Tibet train tour through the stunning landscapes of Tibet.
Most Popular Tibet Tour Packages