How About Meals on Tibet Train
There is a center kitchen on each train, next to soft sleeping berth car to supply 3 meals a day for hundreds of passenger of the whole train. Attached to this kitchen, a restaurant for 40-50 passengers with widely widow review to outside is the favorite places for travelers, they enjoy the beautiful scenery along Qinghai Tibet Railway while having lunch or breakfast or dinner. Compared with narrow sleeping berth compartment, restaurant car is a comfortable place to see outside. Beyond lunch or dinner time, you are required at least to buy a beer or a cup of tea to seat there, other wise, you will be drive back to your compartment.

Boxed lunches will be brought to each car by a cart, but they are all Chinese style food, rise and fried vegetable and pork, normally sold 20RMB.

Food on the train is double time expensive than those in common cities, but quality is not as good as its price.
For breakfast, passengers will be served with pickles, eggs, bread and milk, which is just 10CNY for one serve, but with balanced nutrients. People in favor of noodles could choose from Snow Vegetable Noodle, Beef Noodle, Steak Noodle and so on.
Tibetan style dishes are the most popular with passengers. Among all 45 dishes, there are 5 cold dishes, 8 Tibetan dishes, 32 ordinary dishes and 8 soup dishes. Reporters say that they witnessed Stewed yak with Crassulaceae 25CNY, Turnip & carrot yak 28CNY and Ginseng salad 18CNY.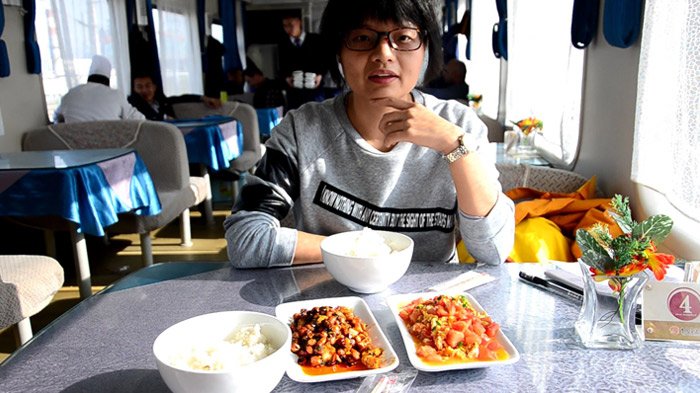 Decent Chinese food is served in the dining carriage.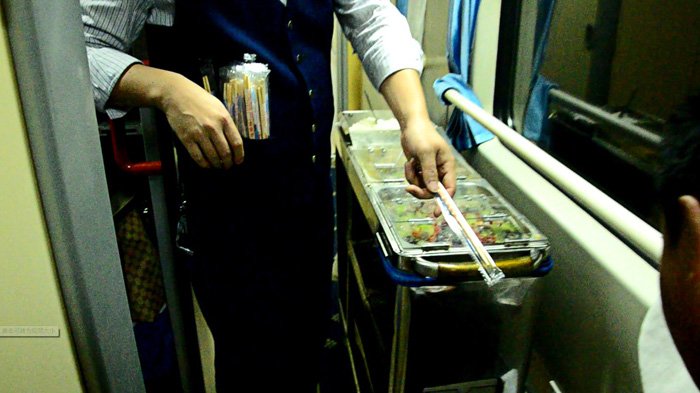 Tasty box meal put by staff is availbe at meals in the train.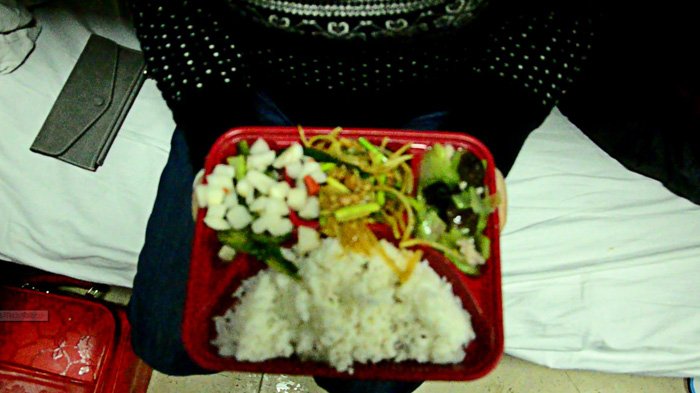 a sample of box meal in the train, at 25 Yuan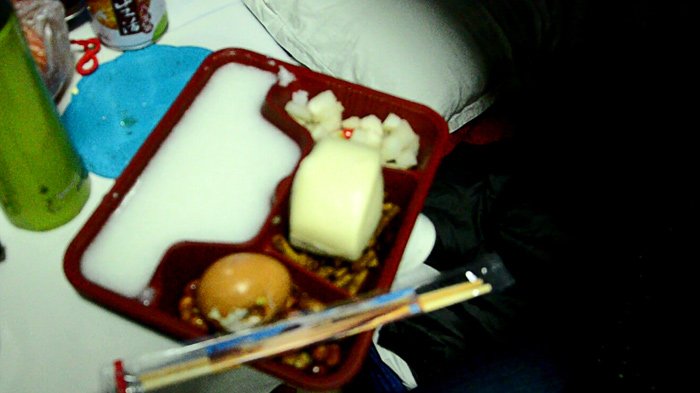 Nutritiuos morning meal sold in the train, at 15 Yuan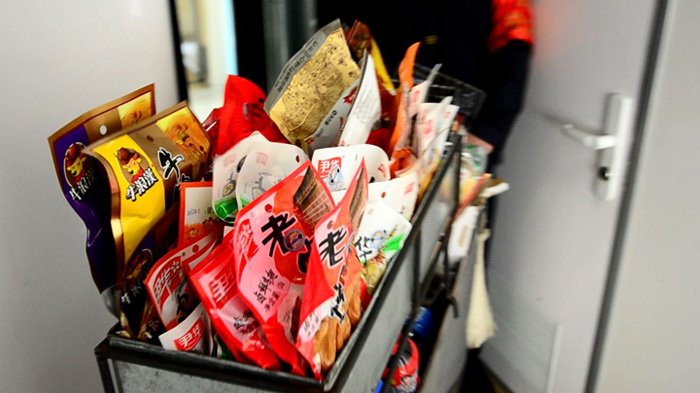 Snack trolley is also availble in the train and you can get things like dried beef, peanut, etc.
In short, passengers willl have many choices as to the food served in the Qinghai-Tibet train. If you have a long ride, you may also bring your own snacks or favourite furit and share them with your roommates, which is a good way to break the ice with new cabin mates.