Air-conditioning on Tibet Train
All the trains to Tibet are air conditioned and pressurized for the trains have to run through the mountainous areas at high altitude. The temperature inside a train is an important factor in the passenger experience. The air-conditioning on Tibet train can keep the temperature at a comfortable level so that passengers will not feel cold nor hot no matter how extreme the outside weather is.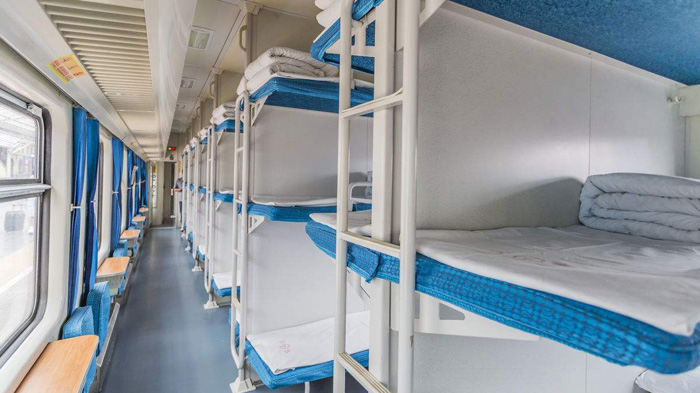 All Tibet trains are air-conditioned.
The oxygen made by the oxygen generator is supplied to the Tibet train through the air-conditioning system. The oxygen supply can increase the oxygen content of the train's air to about 23% when the oxygen content outside the window is only about half of it.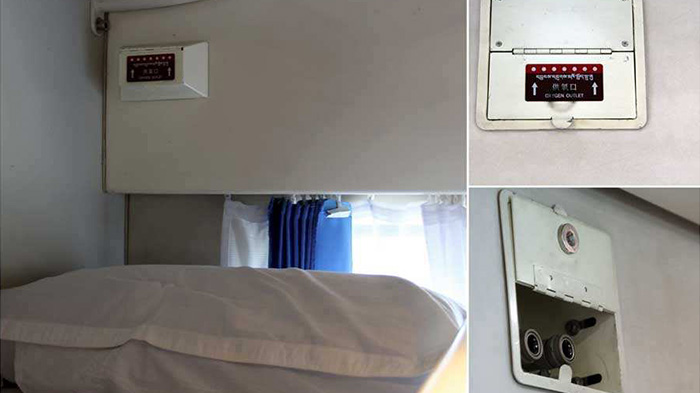 Oxygen is supplied to Tibet train via air-conditioning system and oxygen outlets.
The air-conditioning as well as other facilities such as the oxygen supply and the pressurizer contributes great to the cozy environment on the train. It enables travelers to have comfortable travel experience and enjoy the breathtaking scenery along the world's highest railway.