Northern Tibet Highway from Nagqu to Ali (Shiquanhe)
Northern Tibet Highway from Nagqu to Ali (Shiquanhe) is about 1425km of tar and sands road.The scenery is beautiful along the road line, but you should take a serious consideration before you choose it, because you will pass by some desolate lands, and it will take about 5 days to finish the northern Tibet highway.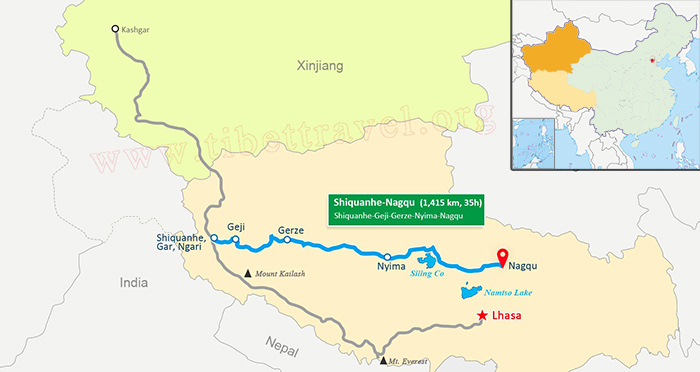 (Simple click to enlarge the map)
Northern Tibet Highway Map
Ok, let's start the journey from Nagqu. Nagqu means "black river" in Tibetan language, at an elevation of 4,600 meters, especially, the horse racing festival is held in Nagqu, usually between August and September, so you should visit it if you get the chance.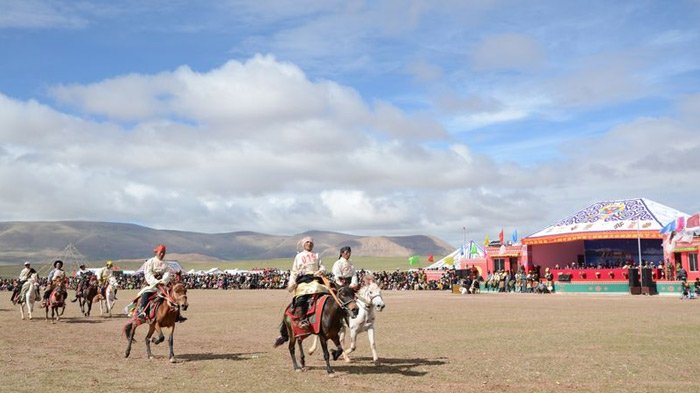 Horse Racing Festival in Nagqu
Another must-see place is Namtso Lake, which is a mountain lake on the border between Damxung County of Lhasa Prefecture and Baingoin County of Nagqu Prefecture, at an elevation of 4,718m, and this salt lake is the largest lake in the Tibet Autonomous Region. What's more, Namtso is renowned as one of the most beautiful places in the Nyainqentanglha mountain range.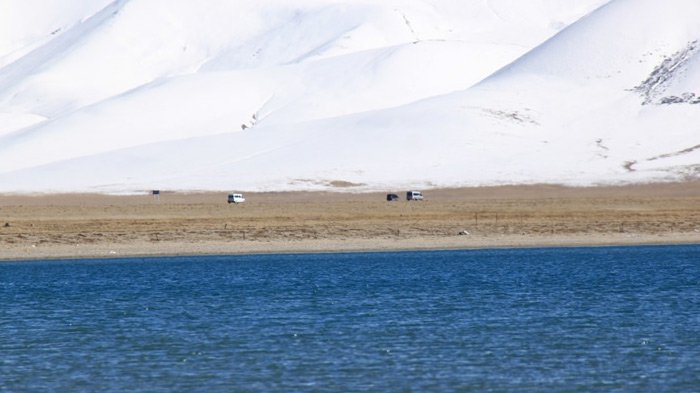 Namtso Lake
It will take you almost three days to get to the 382 Daoban, and you are entering into the Hoh xil no man's zone. The road will be dangerous because of the marshland. By the way, the Siling Co is nearby, also with the biggest black-neck crane nature reserve in the world, besides, it is the second largest salt water lake in Tibet, with the an area of 1800 square kilometers and the elevation of 4530m. I am sure the quiet lake will make your tiredness gone.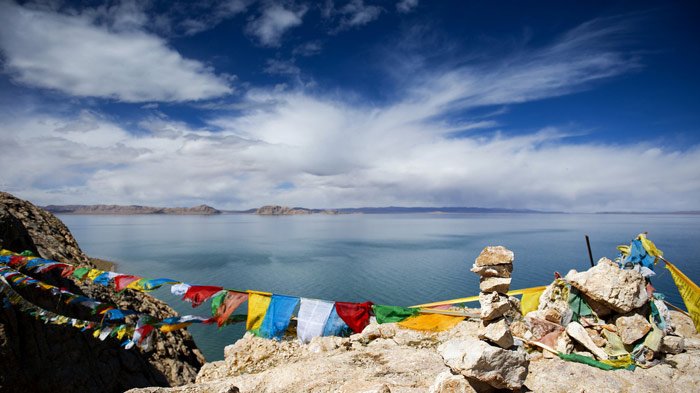 Siling Co
You will get to the Nyima county on the fifth day. I strongly advise you to stay overnight here. The accommodation is ok here. I think it's necessary to introduce you the Qiangtang Grassland. It covers two-thirds of the Tibetan area, with an average elevation of 4500m, what's more, it is one of the five largest rangelands in China, so there are all kinds of animals and plants, you will get to know the real Tibet there. Just go to feel it.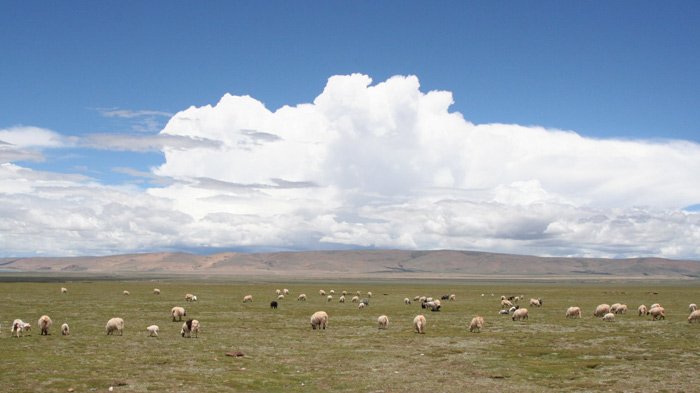 Qiangtang Grassland
Now, your journey is almost finished, because you will get to the Shiquanhe in a day, and you will pass by Garze county, salt lake town and Geji. The road condition will be better. Shiguanhe is an important town in the Xinjiang-Tibet Highway. This town is also commonly known in English as Ali Town. This is what many guidebooks use as the primary name for the town. One should note, however, that in Tibetan Ngari is the only name for the prefecture, not for the town.
See more about Tibet Overland Tour