All Borders between Tibet and Nepal
As one of the most important autonomous regions lying in the southwest of China, Tibet shares a border of 1,236 kilometers with Nepal. From the Lipulekh Pass in the west to the Jiangshang Mountain in the east, the border line between Tibet and Nepal extends along the Himalaya Mountain ranges, passing through the highest peak in the world, Mount Everest.
There are 6 border crossings existing between Nepal and Tibet, namely, Pulan, Lizi, Gyirong, Zhangmu, Riwu, Chengtang. Among these, three ports (Pulan, Gyirong and Zhangmu) are designated as international ports, while the rest are only designated for bilateral trade. Currently, only the Gyirong Port is opened to allow tourists to travel between Nepal and Tibet. However, it is still quite convenient for you to take a lifetime Tibet and Nepal overland tour.
Borders between Nepal and Tibet
Pulan Port
This border is situated in Pulan County, Ngari Prefecture, in the southeast of Tibet. As one of the most important ports between Tibet and Nepal, it is mainly used to maintain the developing of trade between these two regions. Pulan Port has a rich trade history of over 500 years. It became an important trade and tourism region in Tibet due to the traditional goods that were exported. The port was open for the first time in 1954, and then was closed in 1962. The port was reopened in 1992 to encourage more trade exchange between neighborhoods. Since there is a lot of snow and the roads are disastrous, foreign business men can deliver their goods only between July and September. In the surroundings of the border from Tibet side you can visit Mountain Kailash and Lake Manasarovar, the well-known pilgrimage sites of Tibetan Buddhism. Every year, thousands of tourists, including the devout believers, come to experience a spiritual journey to Mt. Kailash.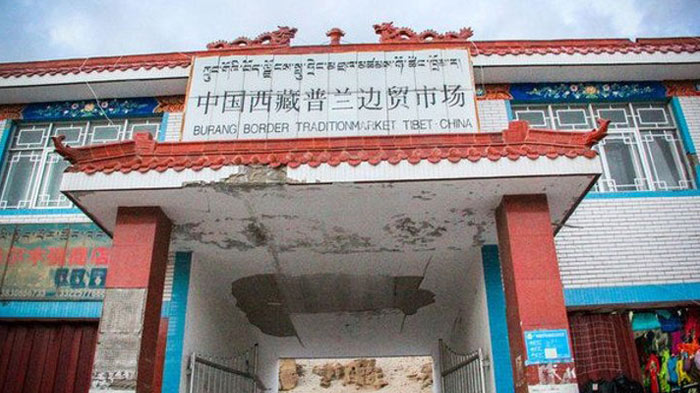 Pulan Port between Nepal and Tibet
Zhangmu Port
Located at the southern slope of the middle section of the Himalayas, Zhangmu Port is surrounded by Nepal to the east, south and west. As a small town with a rich history of trade activities between Tibet and Nepal, Zhangmu was once the biggest land port between two regions. However, it was closed after the devastating earthquake took place on 24th April 2015, with enormous damage of infrastructure and severe casualties.For tourists, the way from Tibet to Nepal and reverse through the Zhangmu Port remains to be closed, because of the damaged roads on the Mount Everest side.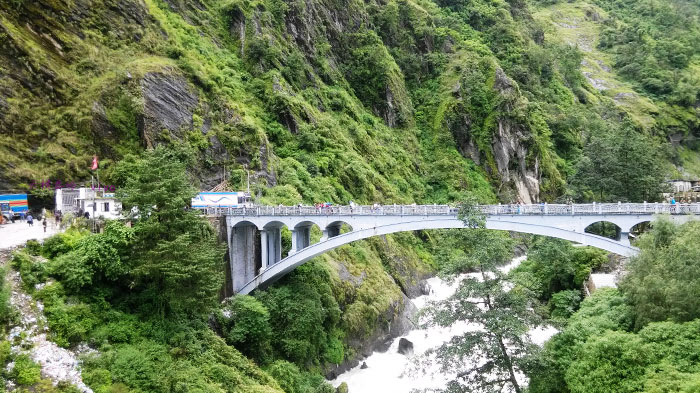 Zhangmu Port
Gyirong Port
The Gyirong Port is a new Sino-Nepal border opened in August, 2017. Situated at the south foot of the Himalayas, Gyirong Port is neighbored to the Zhangmu Port, lying in the lower valley of the Yarlung Zangbo River. It was closed for two years after suffering huge damage caused by the earthquake of 2015. Until 2017, the port was reopened to tourists. Since then, an increasing number of tourists pass through the Gyirong Port, to travel between Tibet and Nepal, either on road trip or cycling tour. The best attraction near this border is the Mt. Everest. Through Gyirong port, you can take an overland tour from Kathmandu to Lhasa along the renowned 318 National Highway, to incorporate the best part of Tibet, from the famed Everest Base Camp to the holy Yamdrok Lake.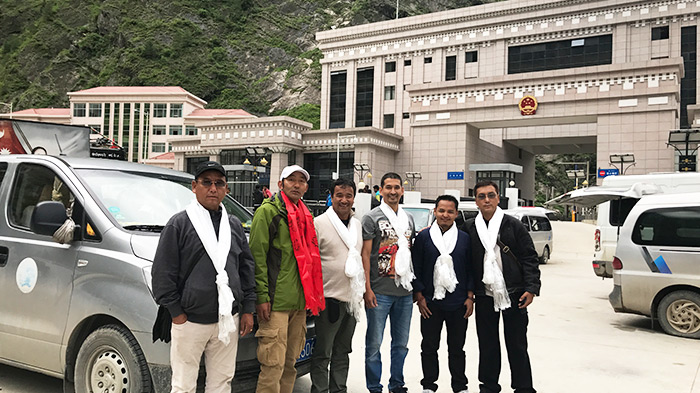 Gyirong Port
Riwu Port
This port was opened for the first time in 1986, but only for local and small trade exchange activities. Unfortunately, the trade was restricted because of bad infrastructure and transportation inconveniences. In winter, the road near the border is blocked by snow, which is why it's closed. And today, the border is open only for local trade activities and not for international travel guides.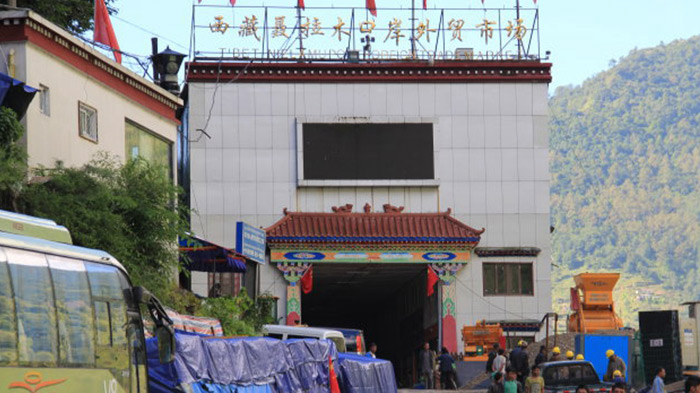 Riwu Port
Lizi Port
The Lizi Port is currently only open for trade. This border is located in the western part of the Shigatse region and in the north of the Himalaya Mountains. Though only seasonal trade fair currently exists, the transaction here is still very active, thanks to the Lizi Markets along with Pagri Market. On June 16, 2017, a ten-day trade fair was organized at Lizi Port, attracting different merchants from China and Nepal to gather and trade necessary supplies.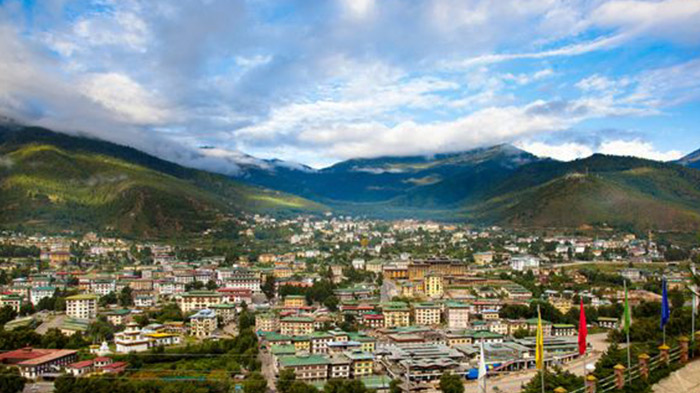 Lizi Port
Chentang Port
This border is situated in the middle of Himalaya Mountains and southeast part of Mt. Everest. Only 12 kilometers long in length, the border is also only open for local trade activities. Because of its location in the mountain valley, the transportation of goods through Chentang Port seems to be a difficult problem yet to be solved.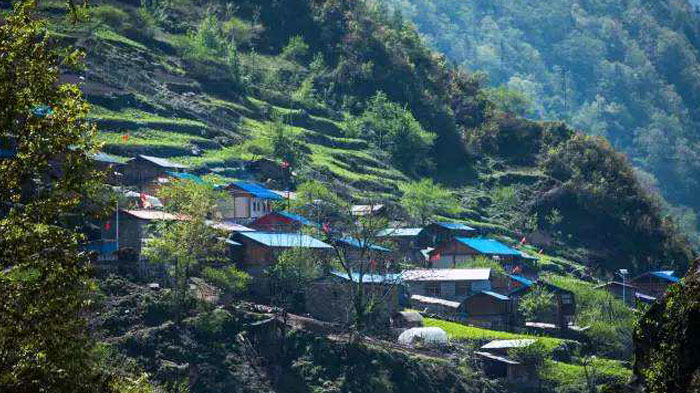 Chengtang County
Planning for an Overland Tour between Tibet and Nepal
As these borders are important sites between Tibet and Nepal, kinds of restrictions or exist for international travel. However, it is not so hard to pass the borders as you early imagined, and it is worth to spend your time and money for planning a journey to these regions. For international tourists who want to take in the best of both Tibet and Nepal at a time, you can now travel across the Gyirong Port to enjoy a lifetime tour between the two regions.
Before your journey, you need be prepared for the required travel documents. For entering Tibet from Nepal, tourists need to get a Tibet Travel Permit and a Group Tourist Visa, respectively issued by Tibet Tourism Bureau and the Chinese Embassy in Kathmandu. Tibet Travel Permit is your key to enter Lhasa and travel around Tibet. The Group Tourist Visa is a kind of single entry visa, valid for 15 or 20 days. And the group size may be any number of travelers. Both Tibet Permit and Group visa should be obtained by your tour operator since individual applications are not permitted.
As one of the leading tour operator specialized in Tibet Tourism for overseas travelers, Tibet Vista provide free application services for both Tibet permit and group tourist visa. As long as you book our Tibet tour with us, we will help you to get these important documents on your behalf. With complicated application process left to us, you can pretty rest assured of your dream tour in Tibet and Nepal.