Being the liveliest festival during the most beautiful season of Tibet, the Shoton Festival starts with the dramatic unveiling of the 500-square-meter embroidered thangka portrait of the Buddha at Drepung Monastery and then moves to Sera Monastery and then down to the Norbulingka for performance of ethnic songs, dances, Lhamo (Tibetan opera) and some epic picnics.
Originated from the 11th century, the week-long Shoton Festival happens on the last day of the sixth month in Tibetan calendar and it falls on 4 Aug. 2024, which is also the best season to admire the spectacular natural landscape in the mysterious land. Serving as a showcase to rooted tradition, appealing culture and great piety of the Tibetan people, the Shoton Festival is quite worth your attendance.
Most Common Questions about Shoton Festival Tour
1. What's the Meaning of Shoton Festival?
Shoton Festival is a great festival in Tibet, a celebration to mark the end of the monks' Yarné, their hundred days summer retreat. This festival starts on the last day of the sixth month in Tibetan Calendar and lasts for a few days. Shoton Festival 2024 will be celebrated from Aug.4 in Tibet.
"Shoton" in Tibetan means yogurt banquet. As Tibetan operas are performed and Buddha paintings are exhibited during this period, it is also called "Tibetan Opera Festival" or "Buddha Exhibition Festival". Shoton Festival is the most important and attractive for the Tibetans with full of ethnic songs and dances along with famous Tibetan opera performing at Norbulingka Palace. Hundreds of thousands of Tibetans gather at Drepung Monetary and Sera monastery to see the famous Buddha Thangka.
The origination of Shoton Festival stems from Tsongkhapa. Tsongkhapa master had initiated a rule on monks to concentrate on meditation in monasteries from April to June according to Tibetan lunar calendar to avoid killings and earning demerits during those days. After finishing these days, the local Tibetan laymen used to serve them curds, perform Tibetan opera, and go for picnics, and later strengthen it to a new festival in Tibet.
>> Read more about Shoton Festival Meaning
>> Read more about Shoton Festival History
2. What to see during Shoton Festival?
- Hundreds of Tibetan people gathering at Drepung and Sera monastery with well ethnic dress up
- Lamas carrying the giant Jampa Thangka and hanging it on the foothill of Gebeiwotse Mountain early in the morning
- The sound of sutra bugle reverberating through the valley
- Giant hanged Jampa thangka at Drepung and Sera Monastery
- Tibetan opera performance at Norbulingka Palace
- Wonderful yak racing and horsemanship display
- Hundreds of journalists from all over the world
- The burning of Tuja leaves along with Tsampa and butter in the whole city
- Crowded Tibetan people throwing white Khadas on the giant Thangka
- Lots of snack-stands at the foot of Drepung Monastery and around the gate of Norbulingka
>> Read more about How to Celebrate Shoton Festival
3. When to Go for Shoton Festival in 2024?
Shoton Festival is held in midsummer, usually on July 1st of Tibetan calendar and the date in solar calendar is different every year. It will fall on Aug. 4th, 2024 in solar calendar. In fact, it is also the most comfortable travel season in Tibet, when the climate is pleasant and there is more oxygen in the air than other seasons.
However, Tibet train tickets, air tickets, hotels, tour guides, vehicles at that time are in great demand because Tibet have already embraced its peak tourism season since April and Chinese students still spend their summer holidays there. Our Shoton Festival tours are designed in advance to help you make an early plan so as to book train/air tickets and hotels as well as tours as early as possible.
4. Photography Plan for Shoton Festival
Generally, you can shoot the Tangka unveiling ceremony at Drepung Monastery in the morning and Tibetan opera performance at Norbulingka. The Tangka unveiling ceremony is normally held around 8:30 am at Drepung Monastery, and you can take photos all the morning. You need to rush to Drepung Monastery at 4 am in order to shoot the entire process of "Sunning the Buddha". At around 8:30 am, the large Thangka will be slowly unveiled on a special platform, and pilgrims rush up to throw white Hada on the giant Thangka. Countless Hadas flying in front of the Buddha form a great scene.
Then you can shoot Tibetan opera performance in the afternoon. Actually, Tibetan Opera is performed from about 11:00 am until dusk every day at Norbulingka and Dzonggyel Lhokang Park near the Potala Palace. Due to the limited time, the performances are only a distillation of actual Tibetan Opera.
On Shoton Festival, Buddhists will go to mountains to cultivate themselves, and after cultivation, their family members will go and meet them on the mountains. On their way home, they eat yoghurt, sing and dance. It's an excellent chance to take a closer look at Tibetan Buddhists with their family, but do remember to ask their permission before taking photos.
During Shoton Festival, the main activities of the celebration are centered in Lhasa. Take good care of your photographic equipment and avoid them to be damaged by squeezing when there are too many tourists. Keep safe when climbing and shooting.
Quick Inquiry
Scan the QR code to get 1-on-1 consultation with our travel expert on Wechat.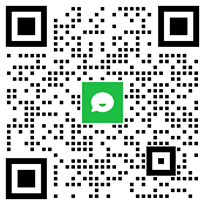 Or, leave your message below to get quick reply via email.
After watching the 42-meter-long, 38-meter-wide thangka painting display and Tibetan opera performances in Lhasa city, our tours will take you to explore the scenic natural landscape on the roof of the world. Speak 1:1 with a dedicated expert for your scenic and spiritual Tibet tour in Saga Dawa Festival.