Covering 1,228,400 square km, Tibet is filled with infinite opportunities for a revisit. If you are a second/third-timers to Tibet, longing for untouched regions to be explored, more distinctive local experiences to uncover or simply making it up for a missing attraction you had in your previous visit, we have everything prepared for you.
In the following expertly-crafted tours, from off-the-beaten attractions both in and outside Lhasa to the holy kora in far-flung western Tibet and otherworldly landscape and rarely-seen wildlife in northern Tibet, you will delve deeply into the essence of Tibetan culture and have a bigger picture of how amazing Tibet truly is.
Accompanied by our versatile local group leaders, plus the best local tour team's support, you can enjoy both the thrilling experiences while traveling safely. Check the premium privates tours below and earn your golden chance for a new round of greater adventure in Tibet.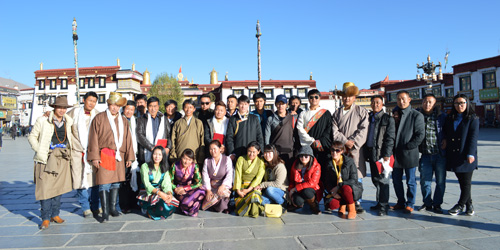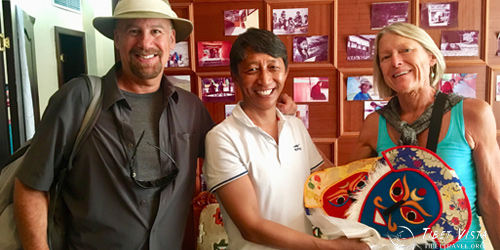 What Makes Us Different?
Prestigious local Tibet tour operator, with offices in Lhasa, Kathmandu, and Chengdu; Say no to the third-party contractor.
Multi-lingual, best-known local leaders within the industry guarantee your tour experiences and safety.
The award-winning tour operator for EBC tour, and successive winner of "Excellent Tour" by Tripadvisor and a member of PATA, etc. ensure quality tour service.
Mr. Kunga Dhundup, the designated customer service manager, also the gold winner of Best Tour Guide 2019, gives you instant travel solutions.
On-the-spot tour surveys and a wide choice for hotels and flexible itinerary and value-added services allow you to make the most of your adventure.
One-stop jeep border transfer at Sino-Nepal border promises an easy entry/exit between Tibet and Nepal.
Most Frequently Asked Questions about Revisiting Tibet
1. As a second-timer to Tibet, do I still need to get a Tibet Permit?
Yes, definitely. No matters how many times you've been to Tibet, so long as your previous Tibet tour ends, so your Tibet Permit becomes invalid. You still need to email your Chinese Visa to your travel consultant, at least 20 days before your departure for Lhasa for the processing of Tibet Permit.
2. Is it safe to visit attractions in remote western Tibet?
Traditionally, remote regions of Tibet refer to EBC, western Tibet like Darchen, Mt.Kailash, Guge Kingdom and large parts of barren and rugged wilderness in the western and northern Tibet with sparse or little population and higher altitude. It's can be a bit challenging to your body and mind, given the thin air and humble accommodation available in remote regions like EBC or Mt.Kailash.
However, your travel safety is guaranteed at the maximum level given the fact that we only assign the most experienced local group leaders to travel with you and safety measures like oxygen supply, 24/7 call service, and emergency back-up plans, etc. are readily available when needed.
Besides, all the travel routes and daily activities are expertly evaluated with the on-the-spot survey and plenty of successful cases. So, we may assure you that it's gotta be an exhilarating and adventurous journey with safety guaranteed.
3. Planning to take my family to Tibet this time, any advice?
Well, if you travel with your kids and the elderly a 5-day visit around Lhasa and its countryside would be a perfect choice. You will avoid the touristy major attractions in Lhasa, and instead, roam over the backstreets of downtown Lhasa and discover the hidden gem like Ramoche Monastery, Tsamkhung Nunnery, favored by locals.
Or get dressed in traditional Tibetan clothes and stroll in the lovely Norbulingka palace. And Later visit the spectacular Ganden Monastery and be the guest in a local village. If you like to visit sacred holy, add an extra one or two days for turquoise Lake Yamdrok (closer to Lhasa) and serene Lake Namtso could be a great option.
Quick Inquiry
We'll get back to you within 24 hours.
If you are planning to revisit Tibet, yet have no ideas of how to sort it out the details, no worries! We would like to hear your tour plan and offer free professional consultancy and viable solutions. Please feel free to contact us.