One Day to visit Ganden Monastery
(TTD-003) The first Gelupa monastery of Tibetan Buddhism
Price from

USD179 p.p.

Price Notes:
based on double occupancy;
3-star accommodation level in low season;
international airfare is not included;
price is subject to change according to group size and payment methods;

Tour Type:

Join-in small group with fixed departure!

Group Size:

around 10 Pax

Trip Level:

Easy - suitable for all level of fitness, family with kids and senior groups.

Trip Level Guide:
easy - suitable for all level of fitness, family with kids and senior groups.
Moderate - suitable for those having average level for fitness, family with kids bigger than 12 years.
Moderate to Strenous - suitable for those physically fit and have experiences of high altitude trekking.
Strenuous: suitable for adventures and individual with physically fit and healthy.

Season: 春
Spring夏
Summer秋
Autumn冬
Winter
Highlights (Visiting Places) One by One
Day 1

Pick up from your hotel in Lhasa
Golden pond wetland on the roadside;
Beautiful mountain winding road;
Splendid monastery complex on the top of the mountain;
Visit chapels of Gender;
Visit the tomb of Tsongkhapa;
Hike around the Gender Kora;
View the wide Kychi valley;
Drop you off to your hotel in Lhasa.
"Circumambulation of a Lifetime"
Ganden Monastery was my favorite monastery out of all the monasteries we visited in Tibet becuase of the fantastic views we managed to see while doing the kora around it.
The view unfolds in front of you as you ascend the montain, one switch back after another to reach the monastery which is at about 12,500 feet. One fabulous view after the other. This was definitely a highlight of my trip.
-- Lindax from Singapore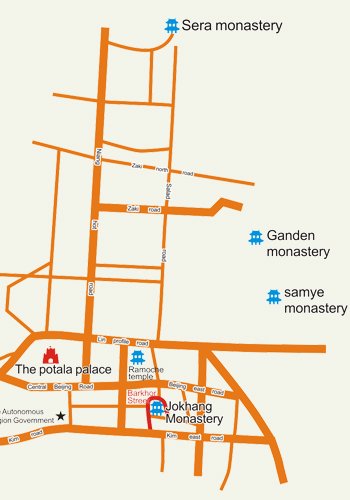 TRIP HIGHLIGHTS
Your every second with Tibet Vista counts!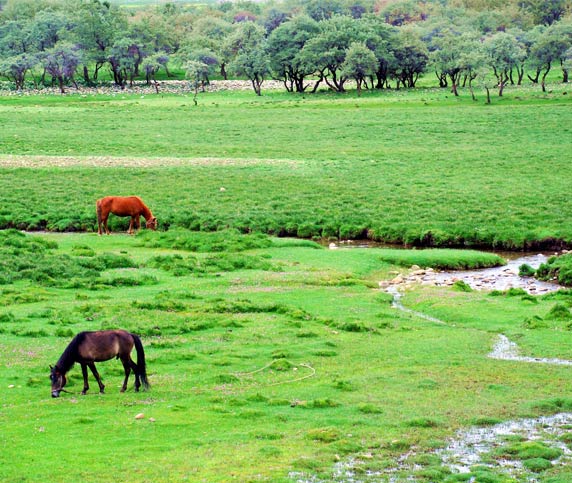 1
View the Wetland on the roadside follow the kychi river golden pond
Driving northward along Lhasa river to wetland, tourists will enjoy the fantastic Lhasa river bathed in cozy sunlight. Winter is also a great time to watch all sorts of wild birds like black-necked cranes and wild ducks, etc.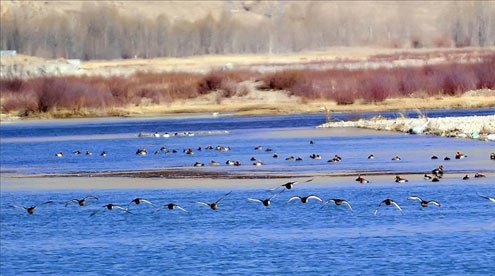 2
Follow the winding road to Ganden Monastery on the top of the mountain
Ganden Monastery has an altitude of 3800m. We need to drive up along the beautiful winding road to reach the top of the mountain where Ganden monastery was built.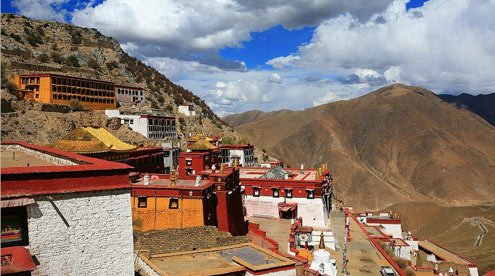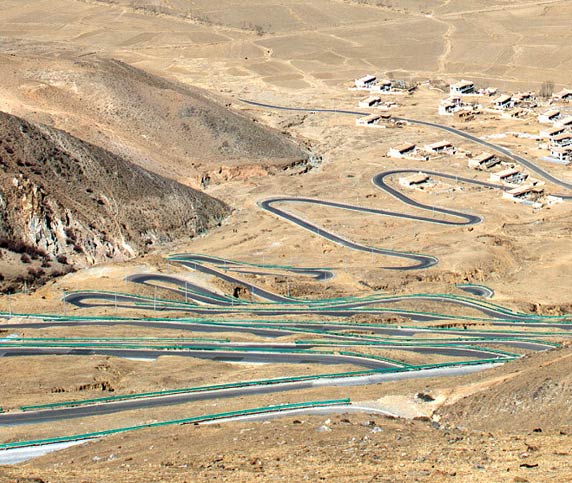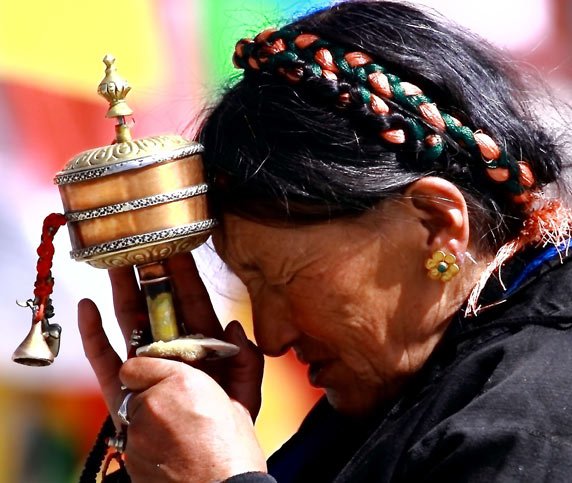 3
Visit the first Gelupa monastery
The monastery has over 600-year history and is the first Gelupa monastery. The complex is huge including dozens of chapels, and the main chapels have fresh red walls with golden roof shining under the sun. The monastery, built by religious saint Tsongkhapa, does have many Monks and pilgrims.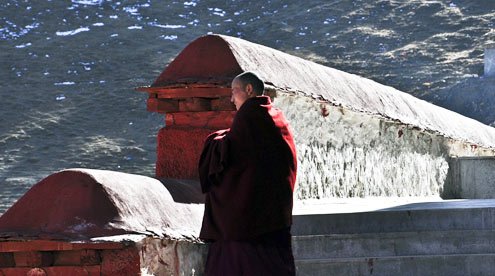 4
Hike around the Gander Kora to have a bird view of Kyichu Valley
After visiting the monastery, we get ready to hike a bit around it, on the hiking path. You can see lots of carved Buddhist scriptures on the rock and pilgrims circling the monastery. In some lookouts, you can see the whole Kyichi valley below you and the miles of mountainous range.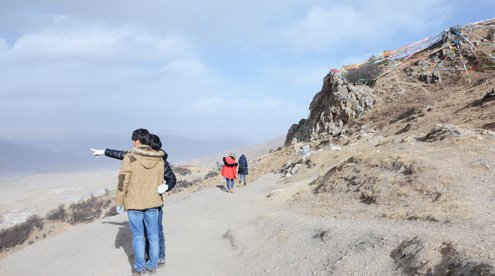 HOT TIBET TOUR PACKAGES INCL.
Ganden Monastery
In Total: US$648
ALL-INCLUSIVE PACKAGE PRICE:
ONLY US$545
View Details
Inclusions:
1. All admission fee of all tourist sites listed in the itinerary;
2. English-speaking local Tibetan tour guide;
3. Tourist vehicles from 7 seats Van to 22 seats tourist bus according to the group size;
4. Tibetan dishes dinner at local restaurant;
5. Tourist accident/casualty insurance;
Customer Care
1. To take care of clients healthy condition with finger fingertip blood oxygen pulse monitor.
2. Drinking water provided on tour.
TRIP REVIEWS
Don't take our word for it; Just have a look at what our customers say.