Tibet Birding Tours
Home to over 650 bird species on lofty Tibetan Plateau, Tibet is not only a safe haven for rare birds but also a paradise for birdwatchers. As the best-known local Tibet travel agency since 1984, we invite you for an eye-opening birding tour to the roof of the world.
Your journey starts in downtown Lhasa. While enjoying the quintessential Tibetan experience, you will follow the footsteps of Tibetan travel experts to observe the most amazing birds living in Tibet. From the most popular bird-watching destinations both in and around Lhasa to the off-the-beaten-path and birds' island known only by locals in central and western Tibet, you will get amazed by the biodiversity of Tibet and learn more of eco-travel in Tibet through the days of travel with our guide.
Since Tibetan birding experience is heavily influenced by different seasons (mainly in spring and winter), before you hit the road, please check our expertly-designed Tibet birding tours and travel guide below to get fully prepared.
Basic Facts of Tibet Birding Tours:
Best Birding Season: April to May; Late Oct to Dec
Major Birding Regions & Altitude: Lhasa and its surrounding (3656m); Lhasa River (3650m); Linzhou County (4512m); Shongse Nunnery (4100m); Qushui (3500m); Namtso Lake (4718m); Xainza County (4530m); Pangong Tso (4250m)
Birds Native to Tibet: Ruddy shelduck; Bar Headed Goose; Crested Grebe; Black Necked Crane; Tibetan Eared Pheasant; Tibetan snowcock; Black Kite; Little Owl; Bearded Vulture; Steppe Eagle; Upland buzzard; Himalayan Vulture; Red Billed Chough; Alpine Chough; White-throated Dipper; Himalayan Wagtail; Rufous-necked Snowfinch; Great tit; Hoopoe; Himalayan Beautiful Rosefinch; Spotted Great Rosefinch; white tailed sea eagle; Eurasian Teal; Pallas's Gull; Brown Headed Gull; Ibisbill; Eurasian Blackbird…. Read More
Max Group Size: 6 with 1 guide
Accommodation & Dining: 3-5 star hotel, local guesthouse; Chinese, Tibetan, Nepali, Indian, western food in central Tibet; Chinese, Tibetan food in remote regions
Gears for Birding: Binocular; spotting scope; DSLR with telescope lens; bird identification books and apps; maps
Other Tour Highlights: Visit landmark attractions of Tibet like Potala Palace, Jokhang Temple, Barkhor Street, Yamdrok Lake, Karola Glaciers, a close encounter with local Tibetans, Manasarovar Lake, Pangong tso bird's island, etc.
Recommended Tibet Birding Itineraries
Spring and winter are two of the prime seasons for birding in Tibet. By gathering all practical information and insider tips of our expert birdwatchers, we crafted some of the most exhilarating birding tours for you enjoy in Tibet. From the natural habitat to birds in central Tibet to the far corner of alpine lakes in Ngari, western Tibet, you will have your bucket list fulfilled and enjoy an unforgettable journey on Tibetan Plateau.
Top Tibet Birds Photo Gallery
FAQs about Tibet Birding Tours
1. What is the Best Time for Birding Tour in Tibet?
Answer: Overall, Late Oct to Dec is the best time to enjoy massive migratory birds, esp. the black-necked cranes, flying to Lhasa to spend winter there. The average temperature in Lhasa in Tibet stays from 8.8 Celsius to minus 6 Celsius, plus up to 8hrs' cozy sunshine and unfrozen lakes and enough barley fields, which makes Lhasa the perfect place for birds to go through chilly winter, particularly in Lhasa River and Linzhou County, etc. - Best Travel Time to Tibet: the ultimate guide about when to tour Tibet
While the other ideal time for birding is in from Apri to May, which is the best time to enjoy the breeding season of Himalayan birds and Brown-headed gulls in Pangong tso. You can even enjoy the boating to feed these wild birds on the famous birds' island. The only issue is you need to put up with the long drive from Lhasa to Ngari. However, the incredible landscape and unexpected culture encounters and loads of photo opportunities are worth the ordeal.
2. Since I Don't Have Much Birding Experience, Can I Join the Tour?
Answer: Definitely. Our birding tour is the private tour. Prior to your journey, you may have a thorough discussion with your travel consultants who will learn more of your needs and interests and other preferences. Then he or she will work with you to plan the most suitable birding tour for you. All travelers, professional and amateur passionate bird watcher or family visit, couples, the elderly, are more than welcome to make an individualized birding tour. And we will take care of the rest, such as Tibet Permit, hotel booking, etc. for you.
3. Do I Need to Sleep in the Tent in the wilderness in Tibet?
Answer: Well, there is no need to camp outside for birding. We will properly book the closest hotel or guesthouse to your birding destinations. If you enjoy birding around Lhasa, we will drive back to downtown Lhasa, you may enjoy the comfortable stay in the hotels. And we keep updating our hotel choices only to ensure you the best lodging experience. You have great flexibility for upgrading your hotel. While if you travel in remote areas, like Ngari, the 3-star hotel or local guesthouse might be the only option. Unlike the western accommodation standards, the facilities of the hotel and its sanitation may be very humble and basic.
4. What Gears Do I Need for Birding in Tibet?
Answer: In addition to gears like binoculars, DSLR with telescope lends (e.g. 70-200mm, 16-300mm) and tripod and a local guide, you need to bring the sun protection and wind protection gears. Due to the powerful UV light, long exposure to strong sunlight will burn your skin and make your eyes tingle. So, sunscreen, lip balm, sunglasses, sunhat are essential. Besides, your clothes shouldn't be so colorful, grey, brown and green clothes like a natural camouflage is preferred. Durable jeans and rain-proof jacket and windbreaker are also needed.
5. What Travel Documents Are Needed for Tibet Journey?
Answer: Basically, for Tibet entry, you need to have Tibet Permit, also known as Tibet Travel Permit. You need to first get your Chinese Visa and email your passport information page and Chinese Visa page to our travel consultants who will help you apply for the Tibet Permit. You'd better email your travel documents to us at least 20 days before your departure for Tibet. While the processing of Tibet Permit takes 7-8 days, we will later deliver the issued permit to your hotel in mainland China for you to board either Tibet train or flight to Lhasa. Besides, individual travel is not available in Tibet. You need to book your Tibet tour with a licensed Tibet Travel Agency like us.
6. Is it safe to visit Tibet as an international tourist?
Answer: Yes, indeed. Traveling in Tibet is much safer than you thought. Tibetans are devoted Buddhists. You will be surprised to find how hospitable local Tibetans are. Crime and theft are hardly heard in Tibet and let alone to western travelers. And our Tibetan guide will keep you accompanied throughout your stay in Tibet.
For new-arrived tourists, you'd better spend at least 3 days in Lhasa, which is the key for acclimatizing to the high altitude on Tibetan Plateau. And all of our birding tours are designed to follow the gradual acclimation for our clients and places to visit are 100% safe for travel purpose. Our designated customer service manager, 24/7 call service and attentive guide and systematic emergency plan will further ensure you a safe and pleasant journey in Tibet.
Quick Inquiry
Scan the QR code to get 1-on-1 consultation with our travel expert on Wechat.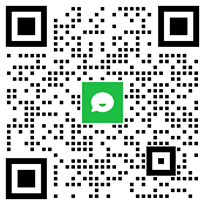 Or, leave your message below to get quick reply via email.
More Detailed Guide to Tibet Birding Tours